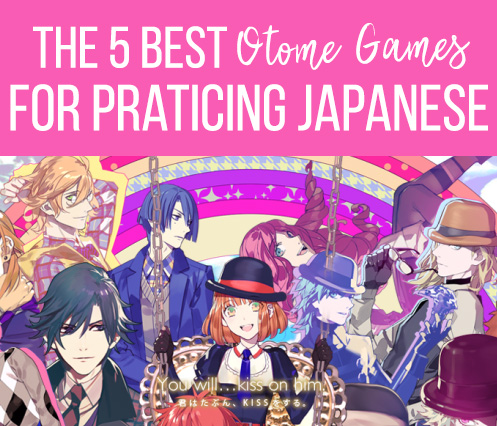 So you've decided to learn Japanese to play all those otome games that haven't been released in English (not to mention other games!). Good for you! But what games are best for beginning language learners? I get a lot of questions about learning Japanese, particularly from people who want to play otome games because so few of them are available in English. So, I decided to round up 5 otome games that I think are good for Japanese language students!
Learning a new language can be really tough, especially if you're doing it by yourself. That's why, outside of "serious" study, I think its' really helpful to do fun things to help motivate yourself! Playing video games is a great way to have fun and work on your language skills, but they can also be really intimidating. If the game uses language that's way above your skill level, it might just overwhelm, rather than getting you fired up to learn more. This has definitely happened to me on more than one occasion, so don't feel bad if you want to play a game but find it too hard on the first try. It may be that the type of game you chose was not the best option for your current skill level. Don't give up!
I've selected the following otome games as my top recommendations for beginning Japanese learners, but keep in mind that you should have a firm grasp of basic grammar, hiragana, katakana, and be starting to learn kanji before attempting to play most otome games, or you may find it very difficult to progress. That said, don't beat yourself up if you don't understand everything! Grab a dictionary (preferably one with touch input to write kanji – my current favorite is Midori for iOS) and chip away a little bit at a time. I think it's much better to start sooner, rather than assuming your Japanese ability isn't good enough to try. The cute boys will be motivation to keep at it!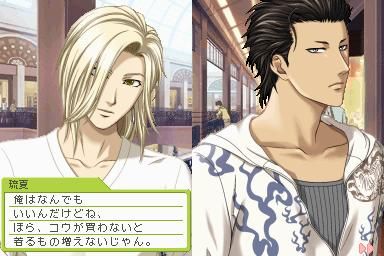 Tokimeki Memorial Girl's Side – Tokimeki Memorial Girl's Side 2nd Season for the DS was the first otome game I ever played, so it holds a very special place in my heart! The Girl's Side games are great because they have so many things to do, from choosing how your character spends her days at school to shopping and picking out outfits for dates. You even have to factor things like what the guy you're dating likes and the season when choosing clothes! It can be a little overwhelming at first, but the range of things to do keeps it from getting boring. The language is all based around everyday situations, so you'll learn a lot of useful vocabulary! You may want to read some guides on how to play before getting started – luckily there are some available in English.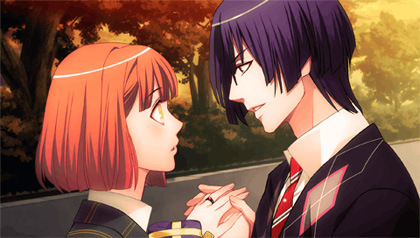 Uta no Prince-sama – If you're a fan of otome games, you've probably heard of this widely popular series. Since these games are set in the real world, they don't have a lot in the way of specialist language. Plus, you can also watch the anime series, which is available subtitled on Crunchyroll, to get a gist of the story before diving into the game. If you're new to the series, you'll probably want to grab the recent PS Vita remake Uta no Prince-sama Repeat Love, but there's also Uta no Prince-sama Repeat for the PSP. Be sure to start with Repeat, as Debut is actually the sequel!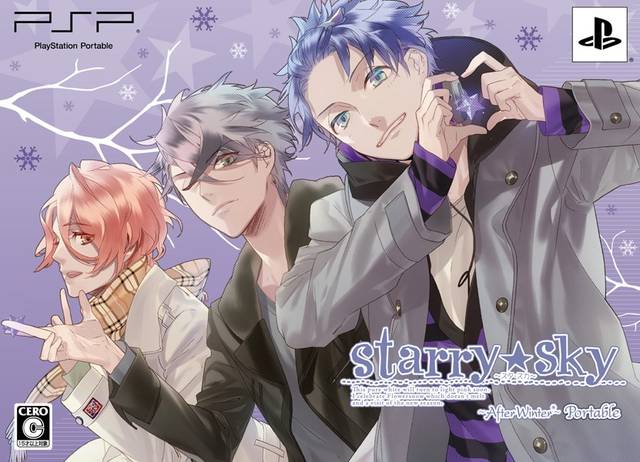 Starry Sky – The Starry Sky series is broken into 4 games, each named after a season and containing three character routes. As a result, one Starry Sky game will be a lot shorter than other titles that have five or more character routes to play through. For that ego boost of playing through a whole otome game in Japanese, give one of these a try! Like many of the other games on this list Starry Sky takes place in a real-world high school setting, so the language is generally what you would encounter in everyday life. Just choose which game you want to play based on the characters/voice actors you like best! The Starry Sky games are available for PC, PSP, 3DS, PS Vita, and also have a range of drama CDs.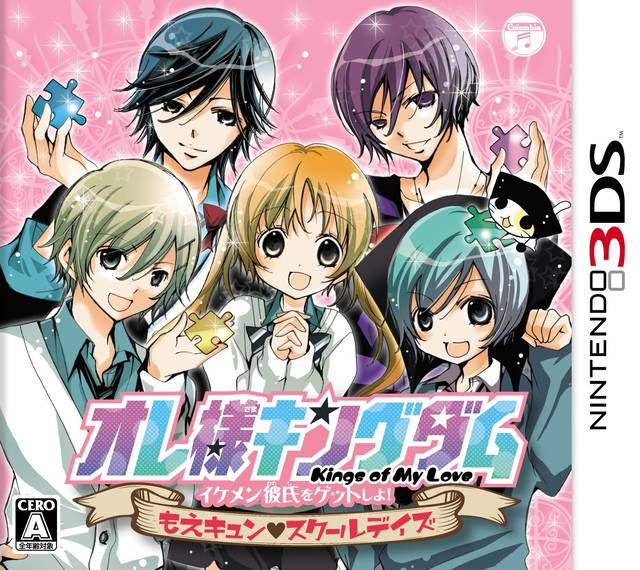 Oresama Kingdom: Ikemen Kareshi o Getto Shiyo! Moe Kyun School Days – If this game looks like it's aimed at a younger audience, that's because it is! Oresama Kingdom is a shojo manga series that has also been made into a DS game and anime OVA. The benefit of trying a title aimed at a younger audience is that they usually include furigana, which means you won't be constantly inundated with kanji you need to look up. There's also a photo mode and an option to "talk" to the guys with the 3DS microphone!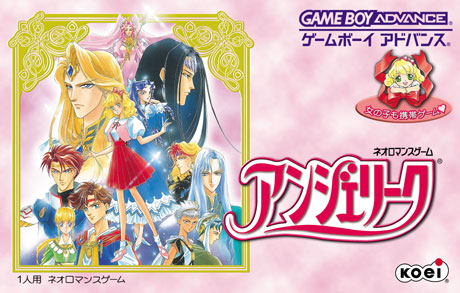 Angelique – Angelique is considered the first otome game, so it's really worth checking out if you'd like to learn about the history of the genre! Rather than a straight visual novel, Angelique is heavy on the stat raising elements, but its limited amount of options compared makes it pretty repetitive. In this case, that's not a bad thing, because repetition will help you learn the vocabulary better!
Compared to other otome games, where it can be hard to get a happy ending without a guide, Angelique is pretty straightforward. Not only that, but individual playthroughs are also pretty short, making this a great game for beginners. As a result, the story isn't as involved, but if you want an introductory game with fantasy elements that's not going to inundate you with wild terminology, Angelique is a great choice! If you're interested in the original game but want something more modern, there's a PS Vita remake called Angelique Retour.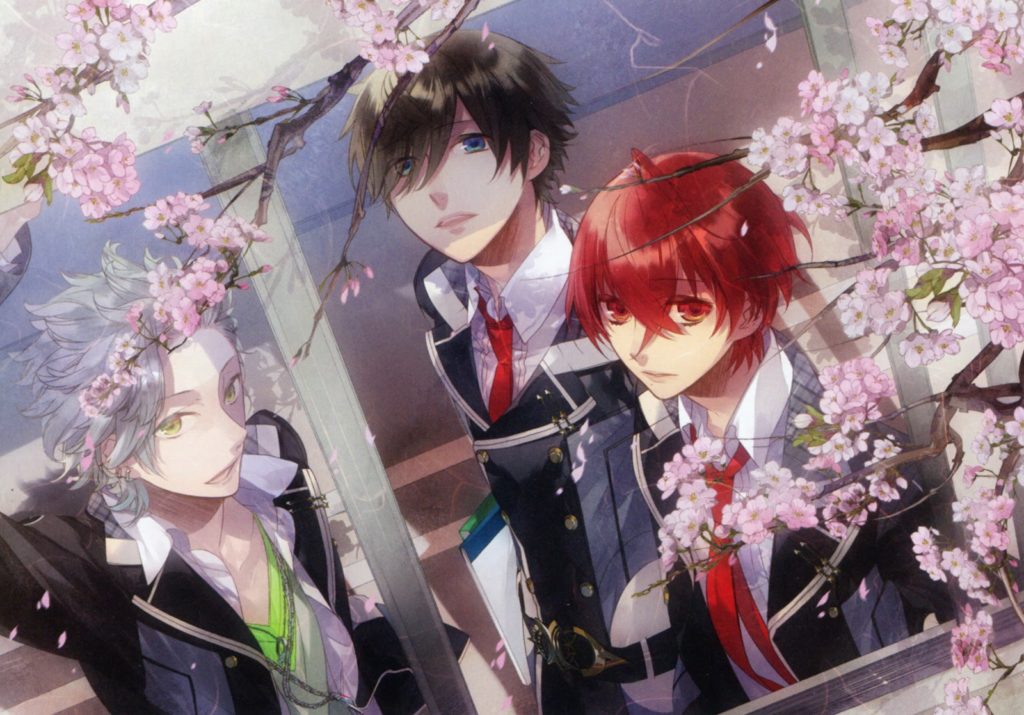 Hopefully one of those five games has piqued your interest! My biggest tip for trying an otome game in Japanese is to quick save often. That way, if you find you've made a wrong decision, you can easily load your quick save and make a different choice. Also, if you're playing on the PS Vita, don't be shy about taking lots of screenshots of lines with kanji you don't recognize so you can review them later.
Playing games in Japanese can be really tough at first, but don't get discouraged! It's a great way to have some fun and level up your language skills at the same time. If you're finding it more frustrating than fun, take a break or try a different game. Feel free to share your own Japanese otome game suggestions in the comments!
This post contains affiliate links. Any purchases made by clicking on one of my links earns me a commission. Thanks for your support!