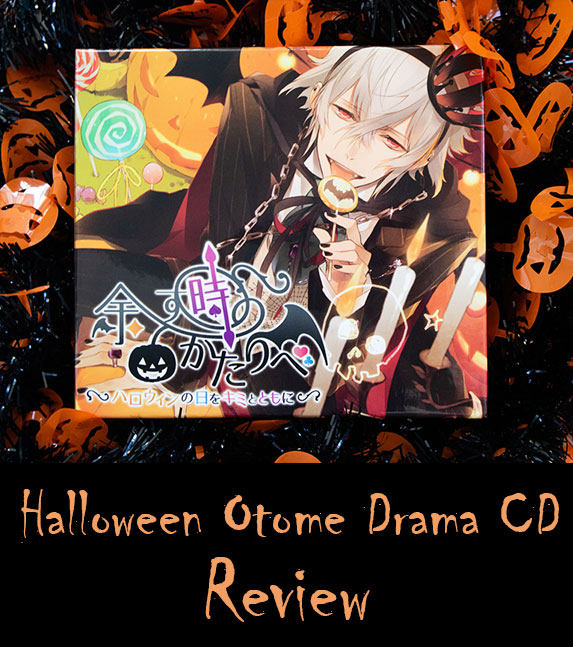 Now that I've been a fan of situation CDs/otome drama CDs for a few years, I can safely say there is a CD on practically any theme you can think of! And when I saw the amazing Halloween-themed cover for Amasu Toki no Kataribe ~ Halloween no Hi o Kimi Totomo ni (Spare-time Storyteller ~ Halloween Day with You), I knew I had to get my hands on it. Luckily, on a recent trip to Japan, I was able to find the special edition that comes with a picture book for a very good price at a Mandarake in Tokyo!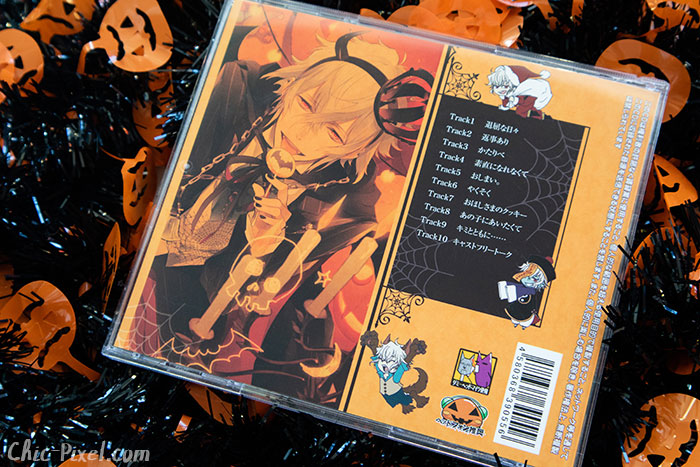 As the title and cover suggest, Amasu Toki no Kataribe ~ Halloween no Hi o Kimi Totomo ni takes place on Halloween. The adorable fellow on the CD cover is Yodoki, a mischevious ghost who lives in an old western-style mansion that just wants to play tricks on people. Unfortunately for him, no one can see him, so not only are his tricks going unnoticed, but he's starting to get quite lonely.
When he sees everyone dressed up for Halloween, he ventures into town in hopes of finding someone to talk to. Of course, the one person that can hear him is none other than you, the listener!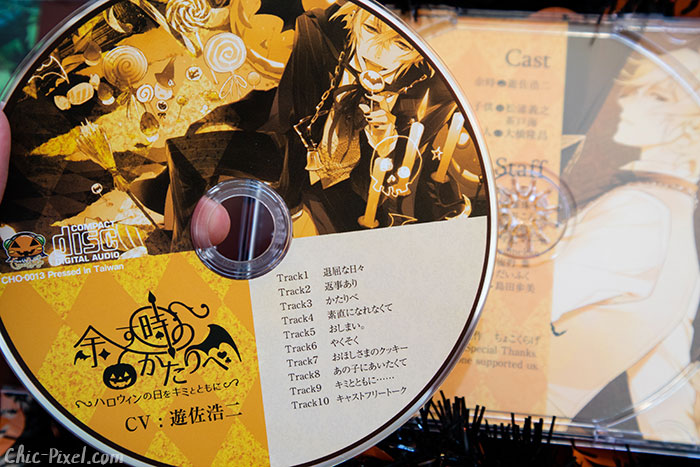 Yodoki is played by voice actor Kōji Yusa, notable (to me, at least) for his work as Midōsuji from Yowamushi Pedal and Harada in the Hakuoki series. He did an amazing job as Yodoki – I particularly liked his playful nature early on. He has a bit of weirdness to him, befitting of a trickster ghost, that was particularly fun to listen to when he's trying to get humans to pay attention to him (and the antics he gets up to when he knows people can't hear him).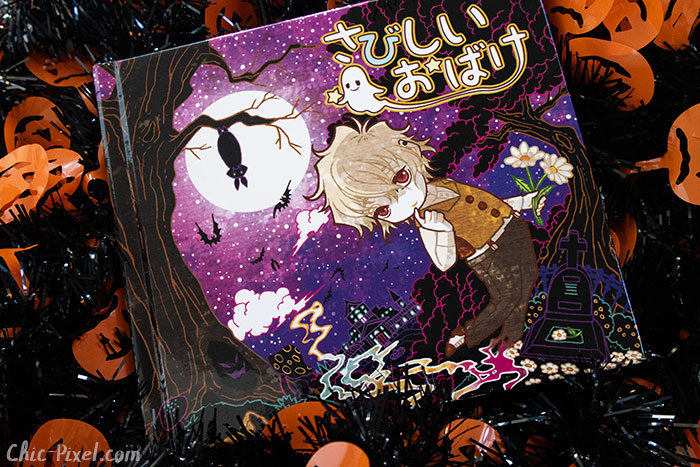 The special edition of the CD comes with this picture book, which adorably illustrates Yodoki's story. I won't spoil the full CD in case anyone reading wants to pick it up, but after Yodoki figures out that you, the listener, are able to hear him, he tells you a romantic story that is very obviously about his own past, and things go from there.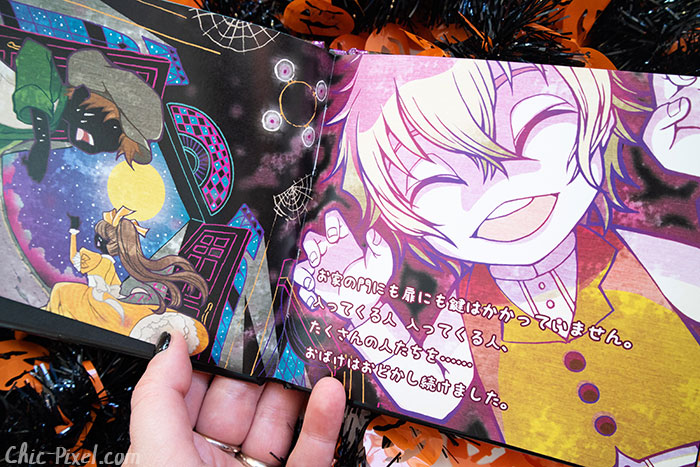 One disappointment for me was that he says he's going to tell you a scary story too, but then the track just fades out! I assume this is because they don't want to freak anyone out who just wants to listen to a cute boy talk to you in a Halloween drama CD, but I wouldn't have minded a thematically-appropriate spooky tale, too.
Amasu Toki no Kataribe ~ Halloween no Hi o Kimi Totomo ni was released in 2014 and is 62 minutes total. I was quite impressed with the length despite preferring the first half of the CD to the second. The time honestly just flew by!
I'll definitely be adding this CD to my annual Halloween media rotation, and highly recommend it to anyone interested in listening to a Halloween otome drama CD. The language level isn't too difficult, but I would recommend it to at least intermediate Japanese learners and the flow of audio dramas can be a bit difficult to follow at times. If you can't get your hands on the CD but want to look at more art by the artist who did the gorgeous cover and character design, I highly recommend checking out their Twitter!