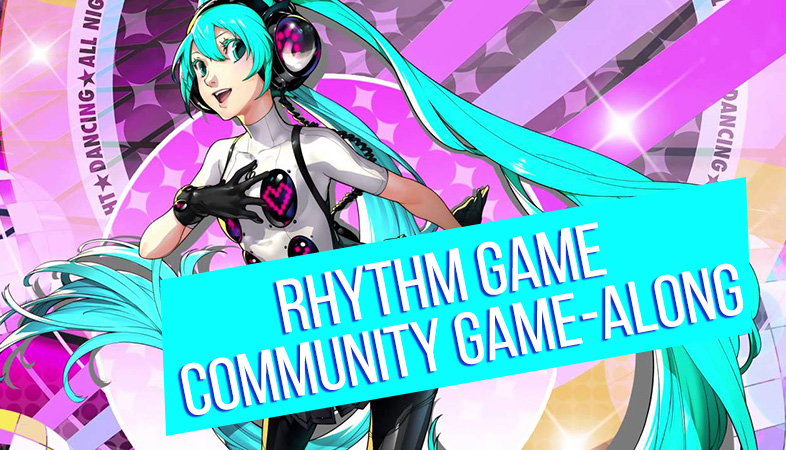 We're halfway through 2018, which means we're also halfway through the Community Game-Along themes of 2018! How many have you participated in so far? I'll admit I haven't been able to join in as many as I'd like, but it's time for another one of my favorite themes: rhythm games! I love celebrating rhythm games because it's an easy genre for anyone to pick up and play, with tons of cheap and even free games available for a variety of devices.
The hashtag for June is #RhythmGameMonth – use it to post impressions of the rhythm games you're playing, photos of your rhythm game collection, or anything else rhythm game related to be featured in the roundup post once the month's theme is finished! (if anyone is wondering where the roundups for the last two months are, I will be combining them into a single roundup post next week)
As always, I highly encourage blog posts, reviews, let's plays, podcasts, or any other submissions your heart desires. But if you don't have the time/interest in doing a submission, simply play a rhythm game sometime during the month of June to participate! Here are a few game ideas to get you started: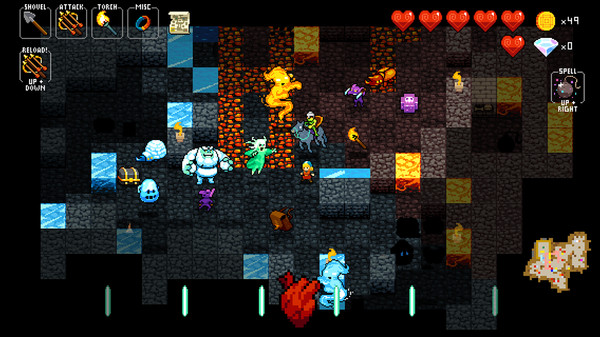 Crypt of the NecroDancer (PC/Mac/Linux, PS4, PS Vita, Xbox One, Nintendo Switch, iOS) – This game definitely wins the award for being available on the most devices, plus it has an awesome concept! It's a procedurally-generated dungeon crawler where you have to move and attack to the beat of the music. Certain versions of the game let you add your own music, and the Switch version even has a local co-op mode!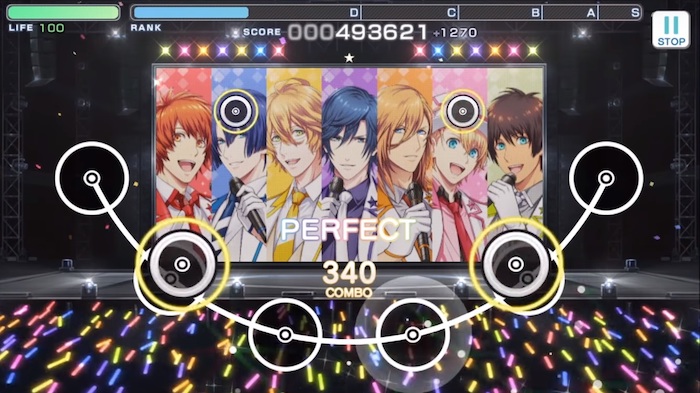 Uta no Prince-sama Shining Live (iOS/Android) – Sometimes I wonder if people play "Chic Pixel bingo" when they read through my monthly game recommendations. If there was a Chic Pixel bingo, it would most definitely include "mentions an otome game in a Game-Along post." Well, it's time to mark your cards! Uta no Prince-sama Shining Live is a rhythm game similar to Love Live, but based on the otome game series Uta no Prince-sama. It's free to play for iOS and Android, and I've even written a beginner's guide to get you started!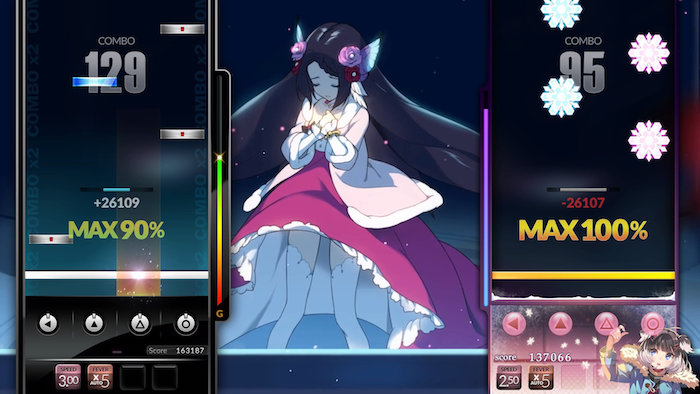 DJMax Respect (PS4) – The DJMax series of rhythm games haven't always been released in English-speaking countries, but the latest entry, DJMax Respect, just came out for PS4 in North America and Europe this past March! With over 140 songs in the base game and even more DLC, this title is perfect for fans of classic arcade rhythm games. Just be aware that it's only available digitally unless you want to import.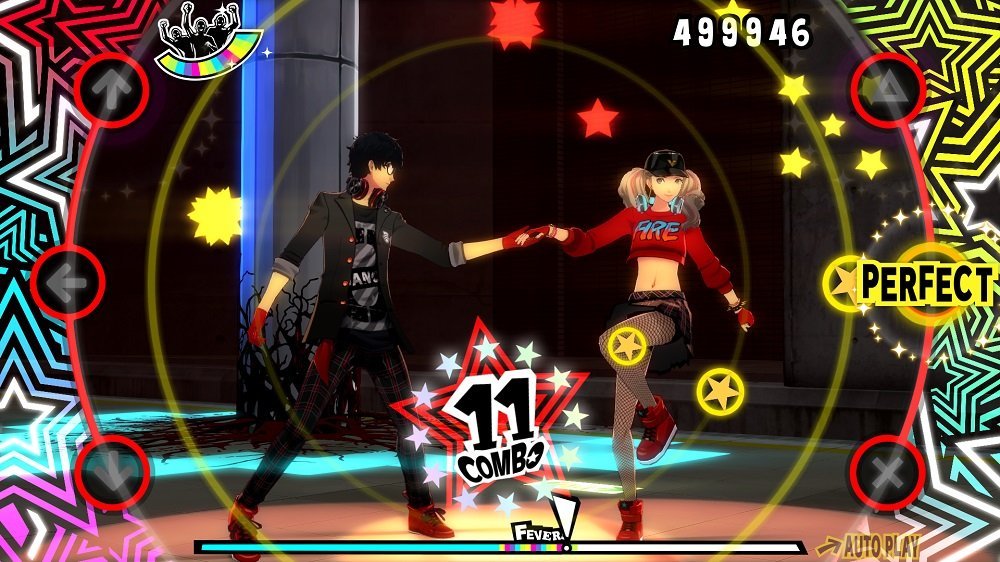 Persona 3: Dancing Moon Night and Persona 5: Dancing Star Night (PS4/Vita) – I normally try not to recommend games that aren't available in English, but rhythm games are an exception because they don't require a high level of language proficiency to play. Why not try importing Persona 3 and/or Persona 5 Dancing if you can't wait for them to be released in English? They just came out at the end of May in Japan, and are sure to please fans of the original RPGs! There's even an amazing deluxe version that comes with both games, all the DLC, and soundtracks for both of the games!
What rhythm game(s) will you be playing this month? Share your picks in the comments!
Like this post? Support Chic Pixel directly and get access to lots of cool behind-the-scenes stuff by becoming a member of my Patreon for as low as $1/month!