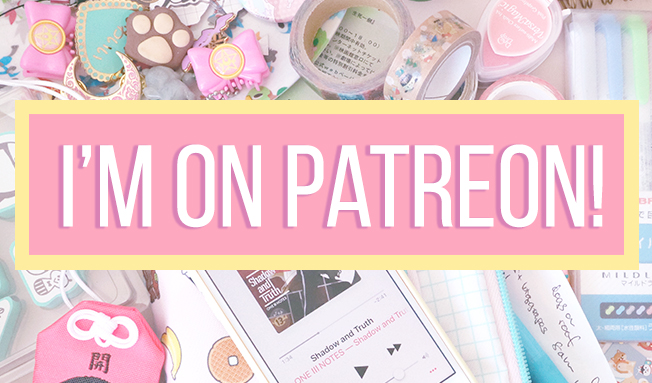 At the beginning of March, I took the plunge and started a Patreon for Chic Pixel and my other creative endeavors, and I've already passed two of my goals! I can't believe it – I wouldn't have been able to do it without your help! Since it's nearing the end of the month, the first pledges will be going through soon, so I wanted to share a breakdown of exactly what you'll get if you'd like to support Chic Pixel with a monthly pledge. If you've been on the fence, now's the time!
First, anyone at the $1 per month blueberry sushi tier and above has access to all Patreon-exclusive updates! I just published a massive post about how I got started as a freelance writer and translator, and a follow-up to that post about what I've been doing since I moved to freelancing full time will go up next week. Plus, I've shared a download of some adorable stickers from my collection, a translation diary, and some thoughts about recent films and anime I've watched! And that's just this month!
$1+ Patrons also get a special "Sushi Squad" label in the Chic Pixel Pals Discord chat, which makes your name appear all spiffy and green. Everyone in the Discord chat is super friendly and we chat about all kinds of fun and nerdy things!
If you have a little extra to spare, $3 per month (strawberry sushi) allows you to vote in all polls about Patreon and blog-related content, such as what Japanese game I'll import to review every month. There's just one day left to vote on what game I'll import in April, so don't delay if you want to have your say! I also added a new reward for $3+ Patrons – a monthly Pai Pai wallpaper for your phones! Here's a sample of March's wallpaper: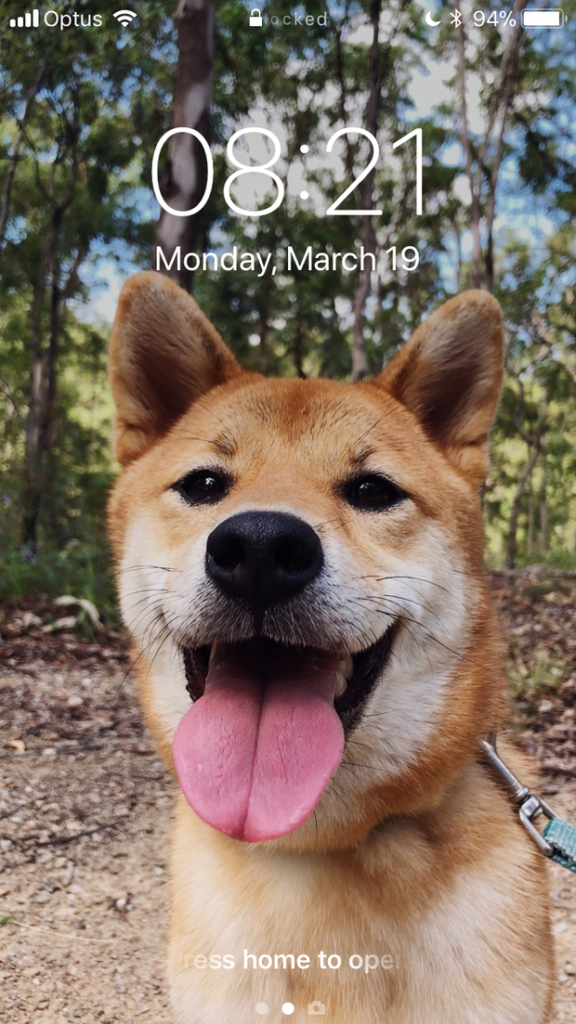 Patrons at the peach sushi $10 per month tier get all previous rewards, as well as an exclusive invite to my monthly Patreon livestream where I'll hang out, chat, and answer any questions you may have! The recording will be made available for all Patrons at this pledge tier and above, so don't worry if you can't make it in person. March's livestream will be on April 6th at 9 pm EST, so you still have time to pledge if you'd like to join in!
Finally, the melon sushi $30 per month reward tier is a extra special, because it's limited to 6 people per month! At this tier, you get all previous rewards, plus your name emblazoned on Chic Pixel for all to see and a hand-written letter from me in the mail. I'll pack the letter full of lots of cute stationery and stickers from my collection, too! Right now there are just 3 slots left for March, so don't wait!
Since 2011, everything I've done on Chic Pixel has been available for free, and that's not going to change. But if you like what I do and want to get involved with the awesome Chic Pixel community, your monthly donation will help me spend more time on the site and less time hustling for freelance jobs to pay the bills. Every bit helps, so don't hesitate to go for that $1 tier if that's what's within your means right now!
Thanks so much for reading this, and for even more information on why I'm doing a Patreon (as well as a fun video featuring my silly face), head over to my official Patreon page.