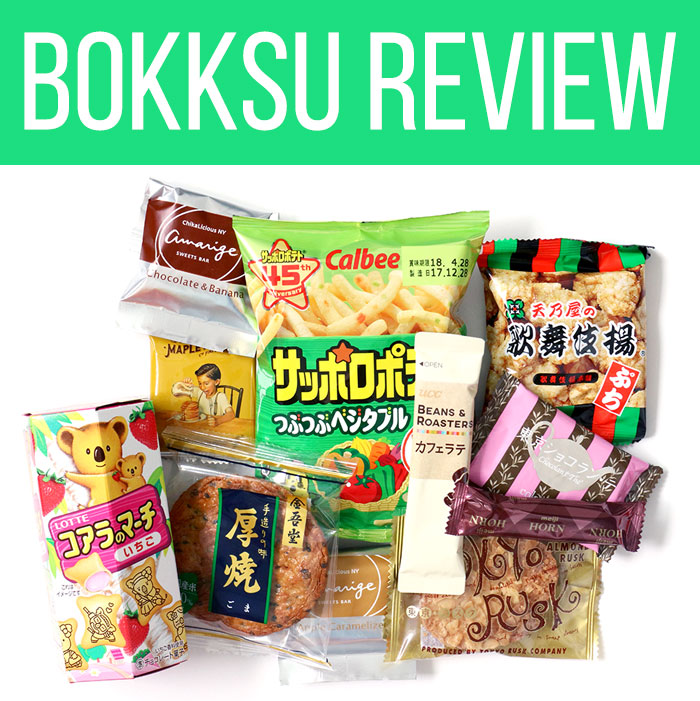 Do you hear the crinkling of candy wrappers? That means it's time for another Japanese snack subscription box review! This time, I'm checking Bokksu, a spiffy subscription service that specalizes in curated snacks from Japan. I was immediately intrigued by their service because they seem to offer a lot of locally-sourced snacks that you don't see in a lot of the other subscription boxes. Check out my unboxing video to see what was included in their March Glamorous Tokyo box!
For a full rundown of every item included in the Bokksu Glamorous Tokyo box, head to the official website. They even list allergen information and allow users to submit their own reviews of individual snacks! Select items from past boxes can also be purchased individually.
Aside from the Calbee veggie sticks and the Koala no March cookies, all of the snacks included really were ones I've never seen before! I love that they give you multiples of many of the items, so you can easily share them with friends (or just have more than one yourself if you really like a certain item!).
Another highlight of Bokksu is that each box comes with a curated tea or other drink to pair with the snacks included. I had one of the cafe latte sticks I got in the Glamorous Tokyo box the other day with a Tokyo Rusk and Meiji Horn milk chocolate. It made for such a lovely afternoon tea break!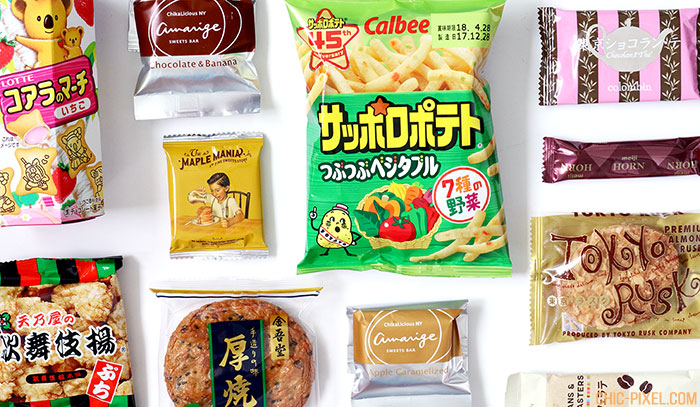 I received a Classic Bokksu, which offers 20-25 snacks for $39 per month including shipping, or as low as $33 per month if you purchase 12 months at once. They also have a Tasting Bokksu for $19 or cheaper per month including shipping, touts 8-10 snacks. The Classic Bokksu may be a little on the pricier side, but I feel it's reasonable for the amount of snacks and variety it offers! Bokksu definitely has a more sophisticated feel, too, and I would recommend it to people looking for some legitimately tasty snacks over sugary DIY kits (They're fun to make, but not always that tasty…).
You can also see what snacks will be in the upcoming box, so you don't have to purchase one without having any idea what you'll be getting. The April Bokksu is a Blossoming Spring theme and comes packed with tons of amazing-looking cherry blossom goodies. I'm really impressed by Bokksu's service, and will definitely be considering it for myself and as gifts for friends and family in the future!
Note: A product sample was provided for the purpose of this review.