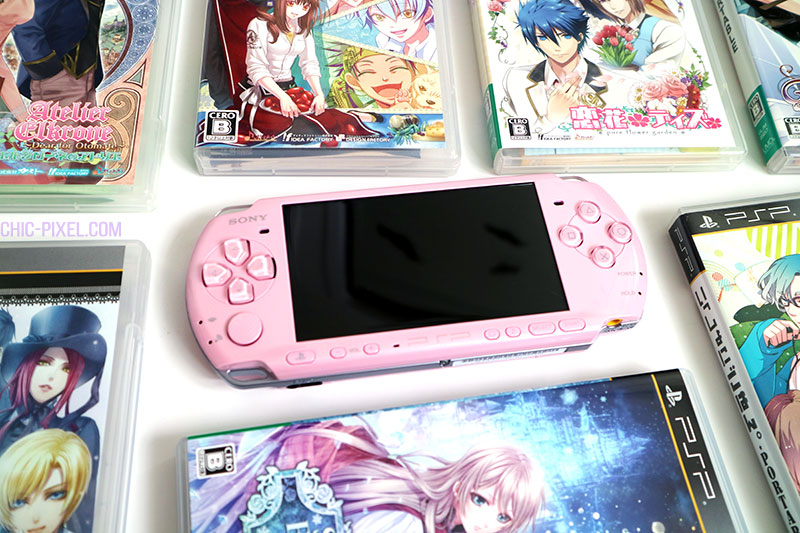 For the second post in my 2017 Japan Trip series, I'm sharing my video game haul! I mostly wanted to get this one out of the way so I could open up all my games and start playing them… Such is the way of the blogger! If you're eager to see more posts about where I went in Japan, don't worry, more will be coming soon.
In total, I picked up 18 games while I was in Tokyo, and the vast majority are otome games. Like my previous Tokyo DisneySea post, I've made a video in addition to my usual photos and text for folks who like to watch haul videos. Check it out below!
As promised in the video, I'm also providing photos of all the games and contents of the limited editions here!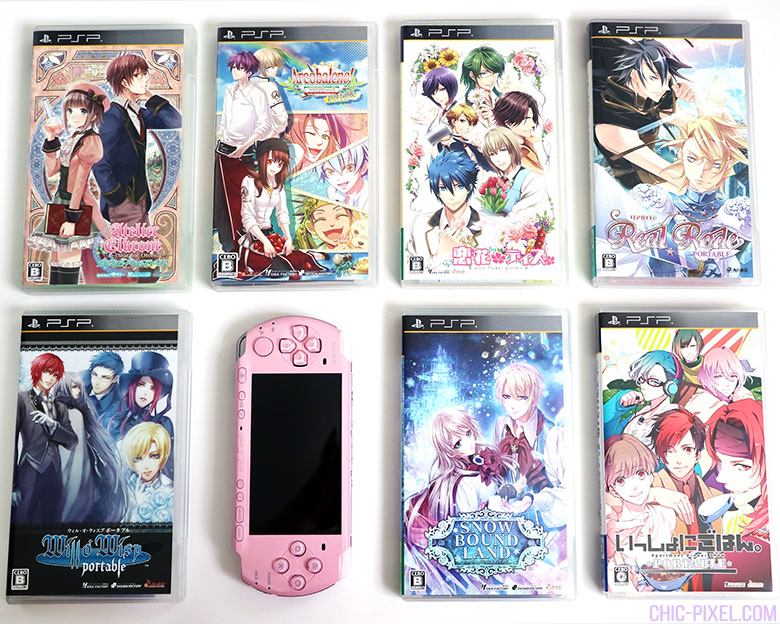 Since I ended up getting so many PSP games, I couldn't resist purchasing a PSP with a better screen than the one I currently have. I just love the pink color, too!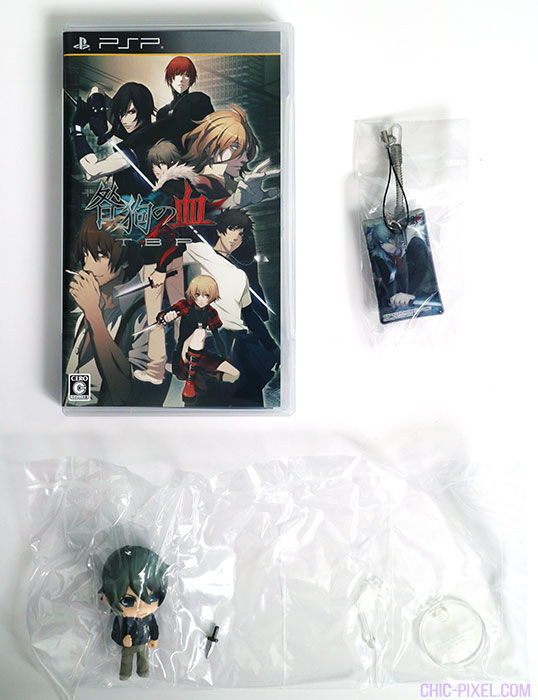 The Togainu no Chi PSP limited edition came with a cell phone strap and Nendoroid Petit that was still unopened! I'm always amazed by the quality of second hand products in Japan.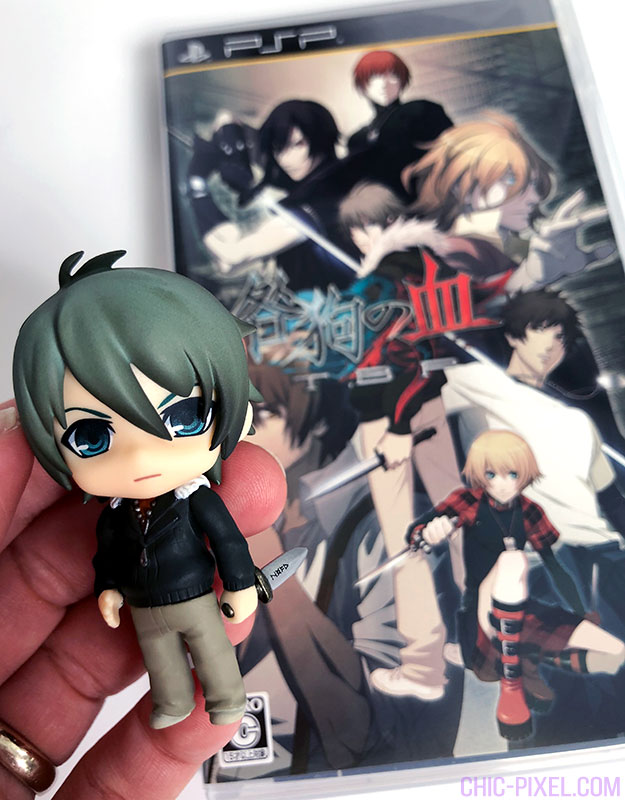 I already have Togainu no Chi for PlayStation 2, but I couldn't resist this cutie! Plus, I've recently tried playing PlayStation 2 games on our current TV, and they just don't look that great. It's nice to be able to play PSP games and have them look the same as they did when they came out years ago!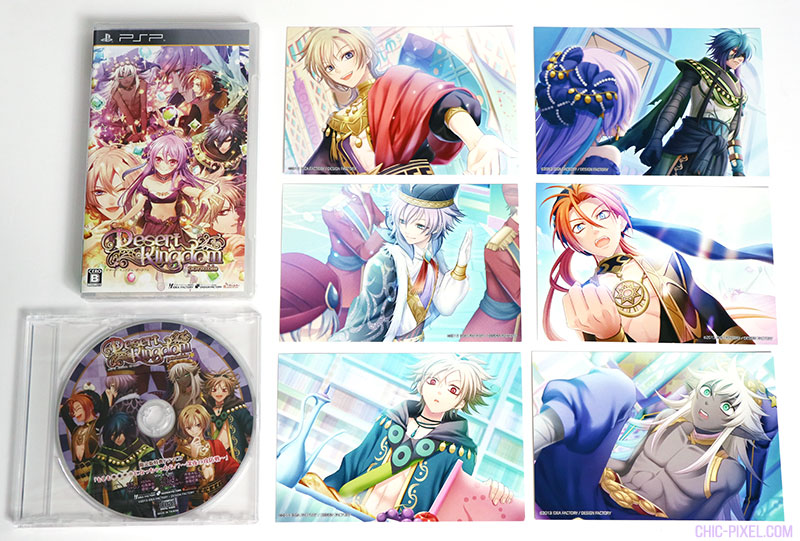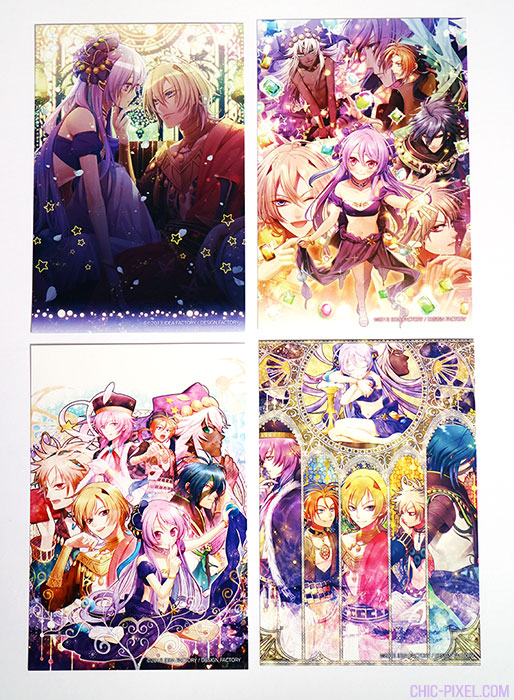 The other PSP limited edition I picked up was the otome game Desert Kingdom, which is a title I've been wanting to check out for a while. Aside from the box itself, this one was completely sealed! I'll admit I felt a twinge of guilt unwrapping the plastic wrap from the postcards. Despite being a PSP game, though, it's not actually that old – this one came out in 2013.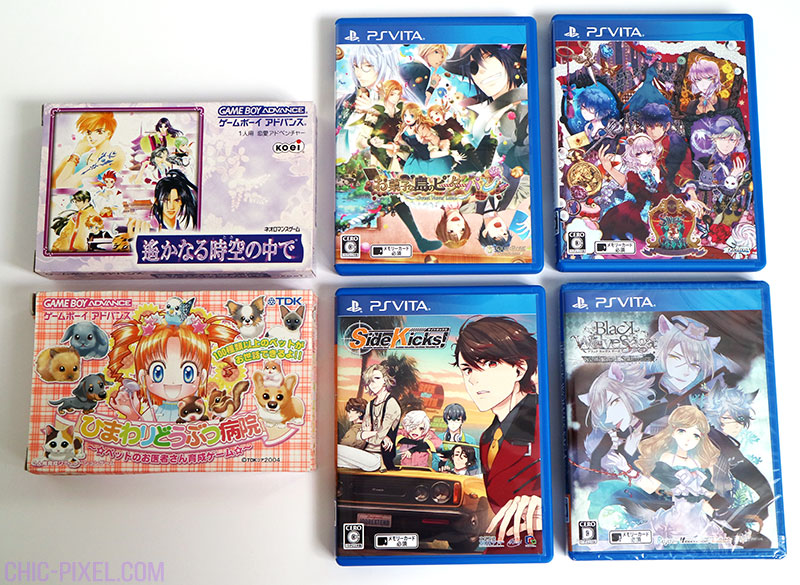 On to my PS Vita and GameBoy Advance game haul! I love Japanese GameBoy Advance boxes, so I'm always looking for cute new games to add to my collection. I was especially thrilled to be able to grab the otome game Harukanaru Toki no Naka de for only ¥400, or about $4!
The PS Vita otome games were all titles I had on my wishlist that I was able to grab for better prices than I've seen online. The exception is Okashi no Shima no Peter Pan, a QuinRose game that I was able to pick up for under $20. Since the developer went under, I felt like I should grab one of their titles when I had the chance. Plus, I like the idea of a Peter Pan and sweets-themed otome game!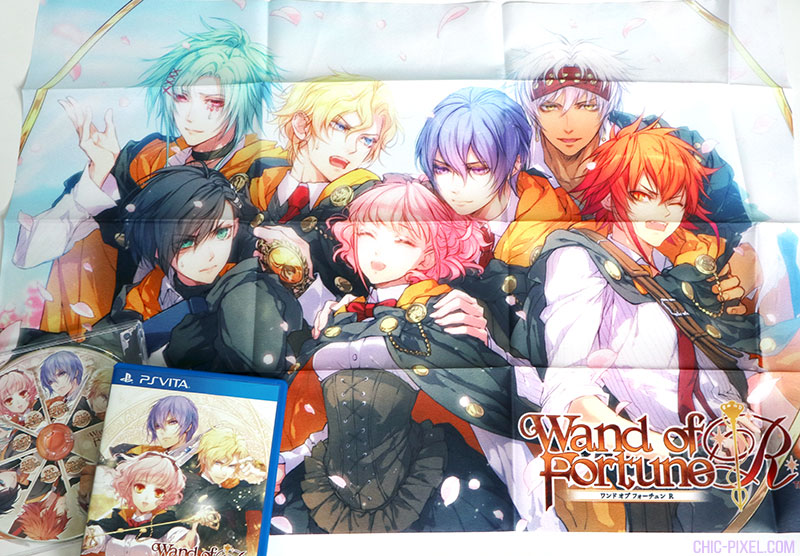 Wand of Fortune is one otome game series I've been wanting to play for a while now, so I was thrilled to find a limited edition of Wand of Fortune R for the PS Vita for a decent price! It comes with the game, a drama CD, and a cloth tapestry featuring gorgeous art from the game that I have absolutely no idea how to hang because it doesn't have a string or any way to add a string or hook to it. What do people do with them??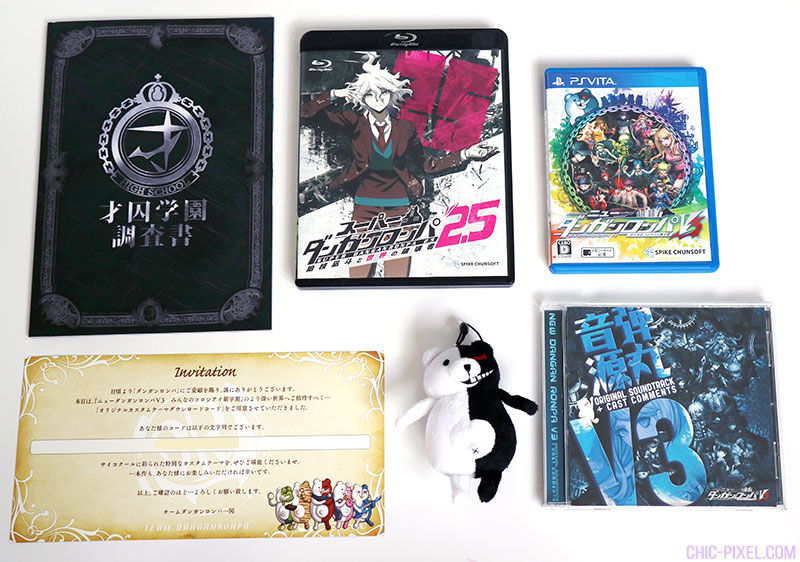 The final game I purchased while I was in Tokyo is something that I definitely wasn't expecting to buy… Especially since I've already beaten Danganronpa V3: Killing Harmony (you can check out my review here)! But when I stumbled into a limited edition copy of the PS Vita version and read what it came with, I couldn't pass it up! This copy didn't include the 2017 calendar, and unfortunately the code for the PS Vita theme (written on the invitation card in the bottom left corner of the above photo) was already used, but I mostly got it for the anime OVA episode focusing on my favorite character, Nagito Komaeda! The Monokuma plushie strap is amazing too – when you squish it, it says some of his lines from the game! I'm also looking forward to listening to the soundtrack CD and hearing the Japanese cast comments. I may even play the game in Japanese one of these days so I can see how it compares to the translated version!
What games are you most interested in reading more about from my Tokyo haul? I'll definitely be reviewing at least a few of these, so let me know which ones you'd like to see posts on in the future!