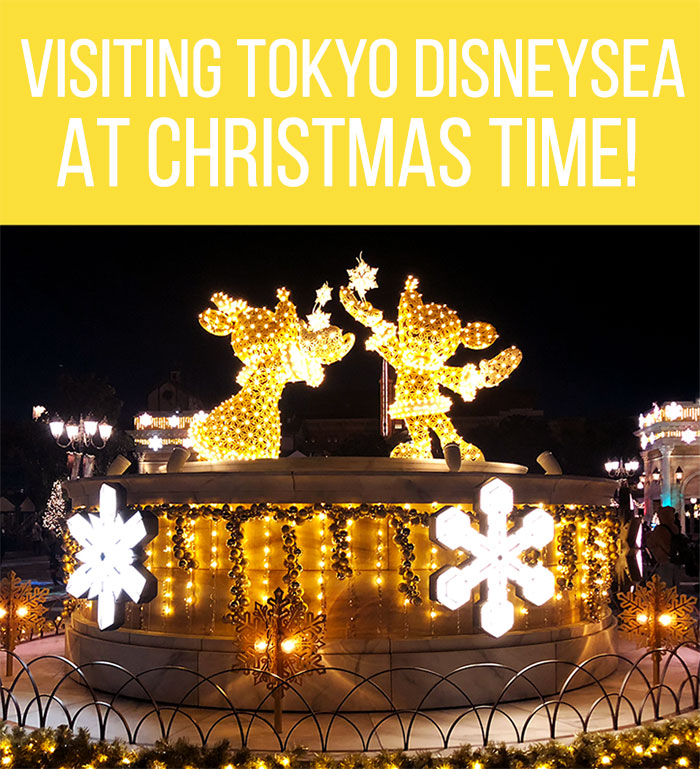 I'm thrilled to kick of my Tokyo 2017 series with one of my favorite days of the trip – Tokyo DisneySea! I'd never been to Tokyo DisneySea before, so when I started planning this trip, it was very high on my to-do list. Disney parks are especially magical during the holiday season with the special decorations and shows they put on, and DisneySea was no different!
To see what the day was like first hand, along with one of the Christmas shows, check out my vlog below:
I hope you liked the video! This trip was my first time recording footage in public, and I was really nervous, but I'm so happy I did it. It's like I'm taking you on the trip with me! But I know some people don't really like video, so I'll be sharing all the details of my Tokyo DisneySea day in this post, as well. If you watched the vlog, you should still read on, because there are a few things (particularly night photos) that didn't make it into the video!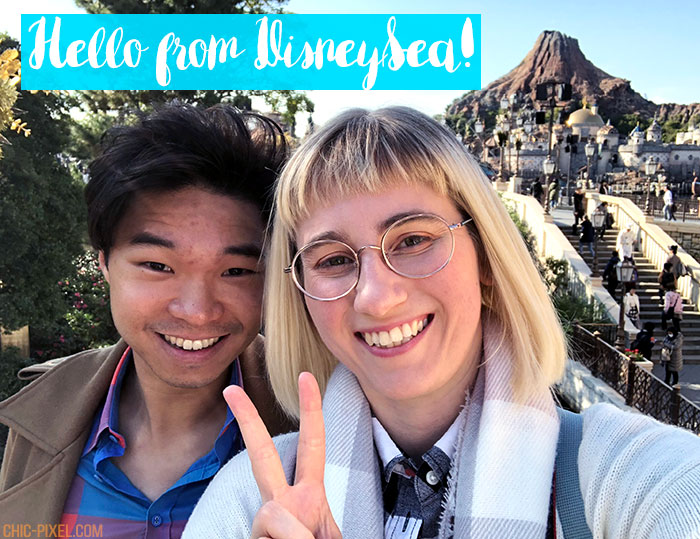 If you haven't been to Tokyo DisneySea before, I highly recommend taking a quick look at the map so you have an idea of the layout of the park. We entered right around noon, and there was a showing of the A Perfect Christmas daytime show that had just started in Mediterranean Harbor. Even though we were late, I'm pretty tall, so the view was not bad at all!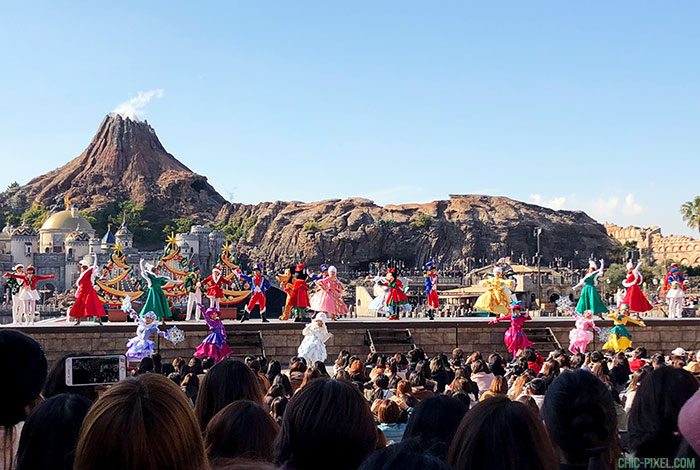 This show was definitely one of the highlights of the park for me – all of the costumes were so pretty, and the songs were surprisingly fun and catchy! They were all in English, too, but the characters spoke in Japanese during the story portions.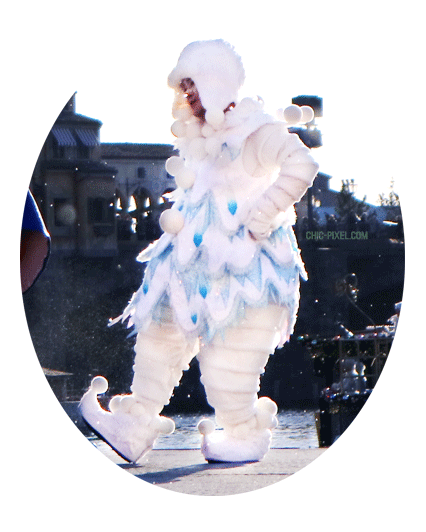 My husband and I liked the show so much that we came back early for the last show of the day to see if we could get a closer view. We did, but the sun was setting behind the performers, so none of my photos came out very well. But I just had to show a close up of my favorite costume from the performance (pictured above)! So cute! If you haven't already, be sure to watch my vlog to see the singing and dancing in action!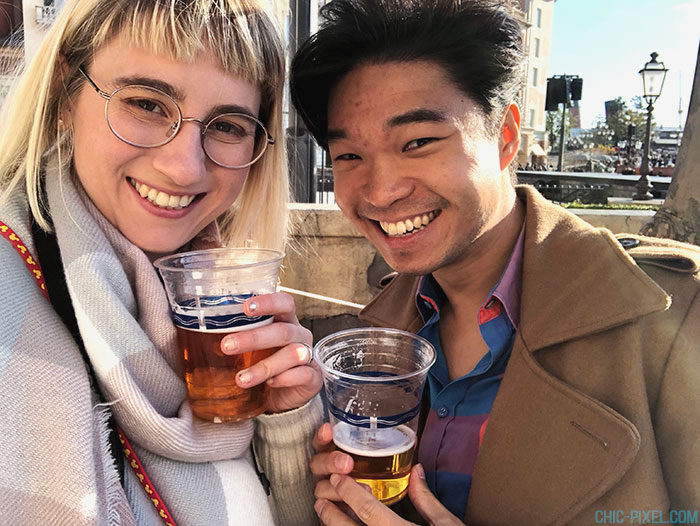 After watching the A Perfect Christmas show, we decided to explore the park by going counter clockwise on the map. That means we started with the American Waterfront and Port Discovery areas, and finished with Mermaid Lagoon and Arabian Coast after the second afternoon performance. We briefly went through Mysterious Island and Lost River Delta, and rode two rides that didn't have much of a wait. I can definitely see how people spend several days at Disney parks, or come back numerous times per year!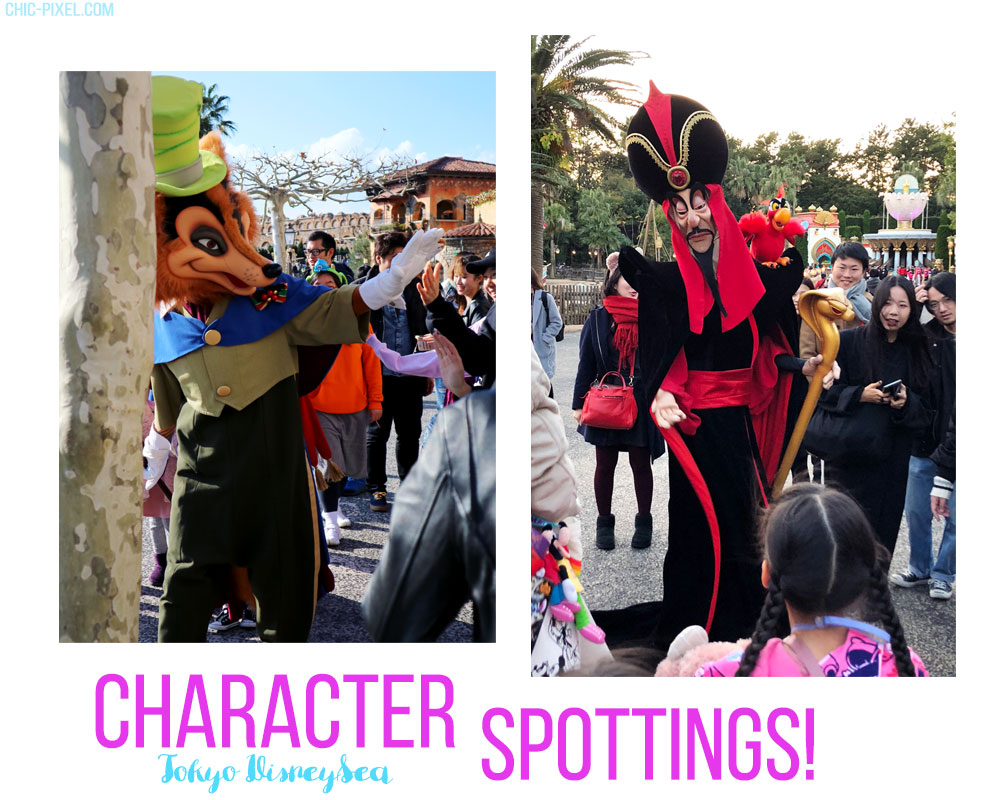 Aside from the A Perfect Christmas show, my favorite part of the day was just walking around, seeing all the amazing details throughout the park, and trying out different food and drinks. We also ran into a few characters! I was especially excited to spot Jafar.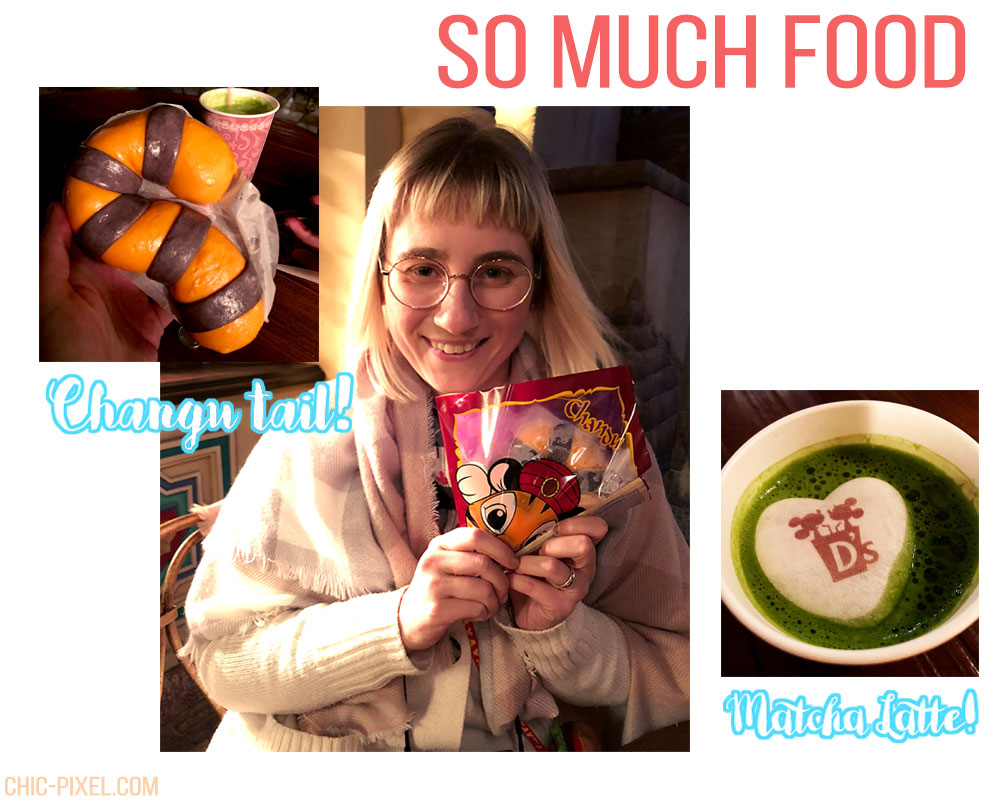 Tokyo Disney expert Abi recommended we ride the Sindbad ride and try her favorite Changu tail, so I made sure to do just that! If you've ever been to a Disney park, Sindbad was a lot like the It's a Small World ride where you hop in a boat in the dark and watch a bunch of marionettes sing and act out a story. It was very colorful and fun, and there was no wait at all! After we got out, we found a Changu tail (Changu is a tiger that appears in the Sindbad ride) and got a matcha latte to go with it since it was pretty cold once the sun went down.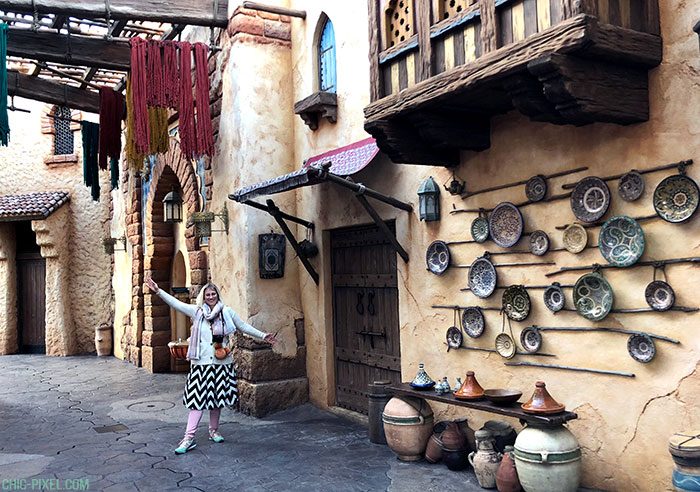 Both Sindbad and the other ride we went on, Jasmine's Magic Carpet, were in the Arabian Coast area based on Aladdin. Here's a shot showing how detailed the areas are!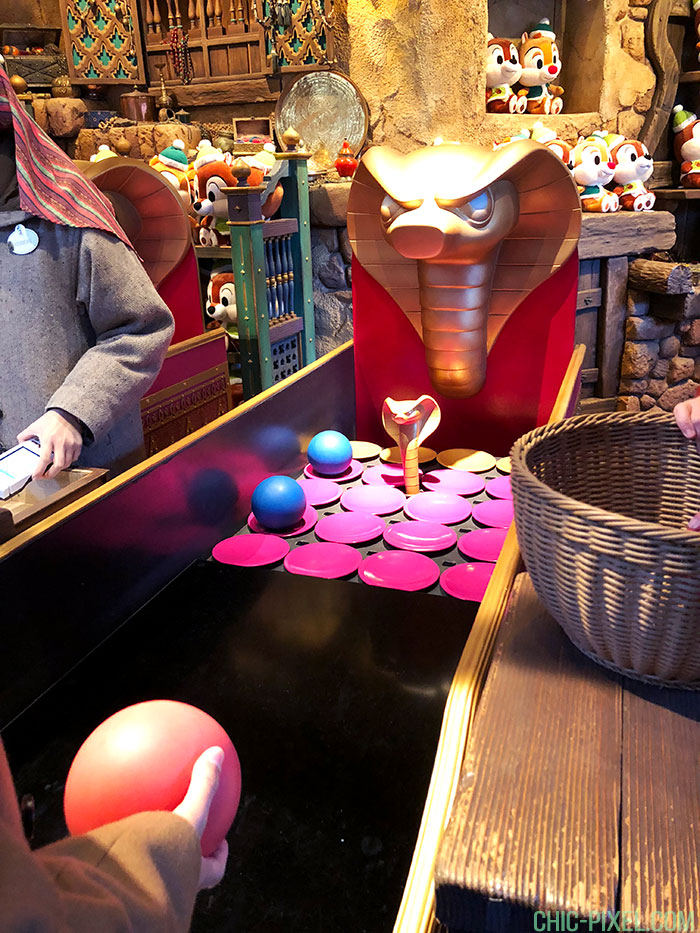 While we were in Arabian Coast, we saw a large line of people all waiting to try their hand at some games where the prize was a big holiday-themed Chip or Dale plushie. My husband and I both tried it out at it for 500 yen a shot. You get three chances to roll a ball into a series of dishes, and if one lands in a gold dish, you win. It was harder than it sounds! Luckily there was a consolation prize, which I'll share at the end of the post if you haven't seen it in my vlog already.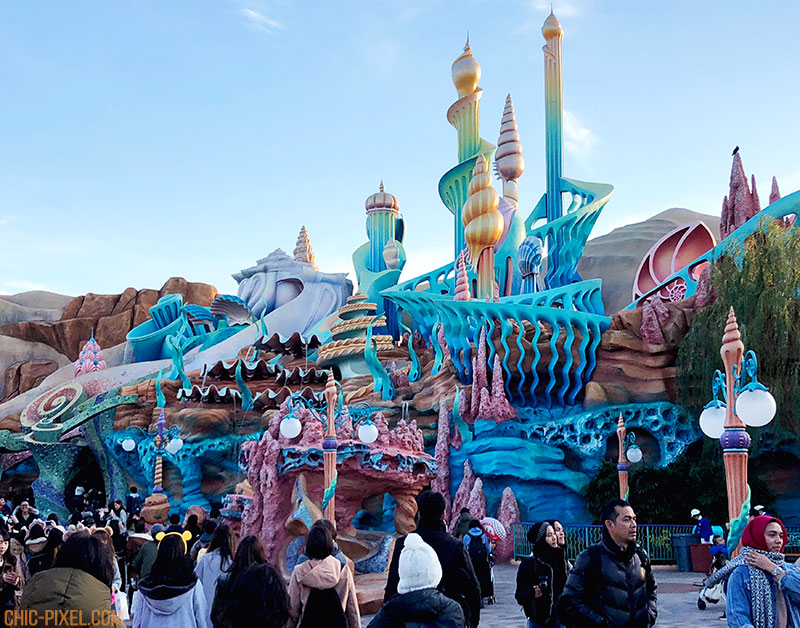 My favorite area was the Mermaid Lagoon, which was an indoor area with a bunch of small rides and play areas aimed at younger children. The decorations were just amazing! And check out that The Little Mermaid castle!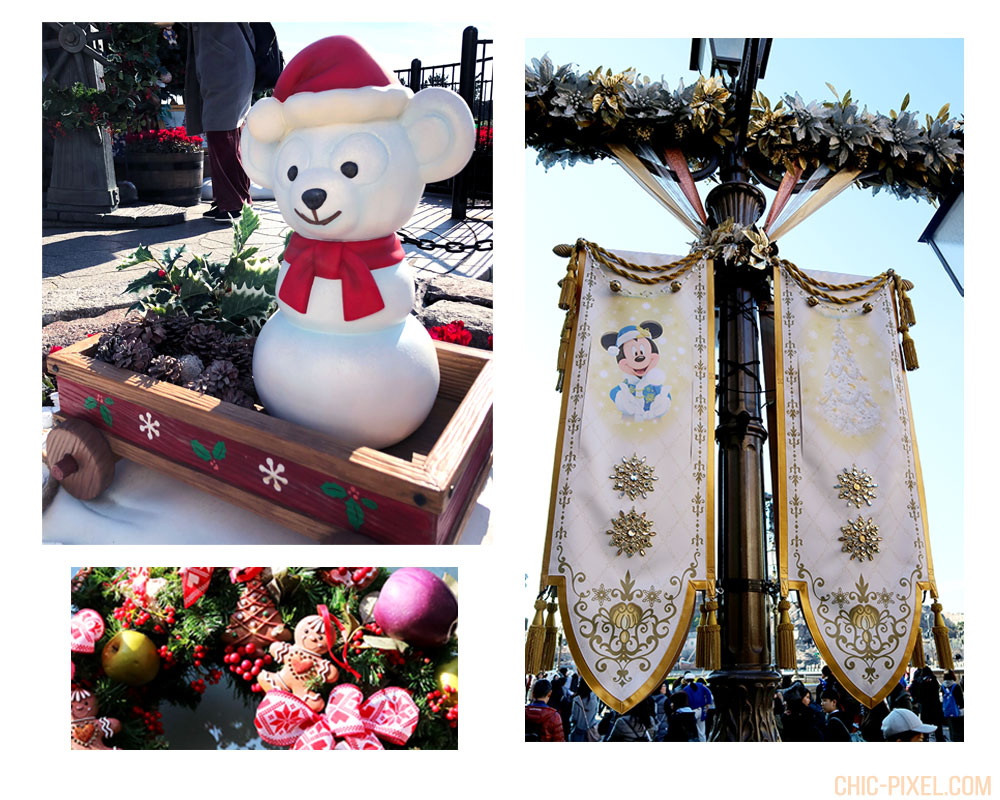 Here's just a small sample of the various Christmas decorations on display throughout the park. They also played all kinds of holiday music! If you like Christmas, I highly recommend visiting Tokyo DisneySea at this time of year, because the ambiance is wonderful!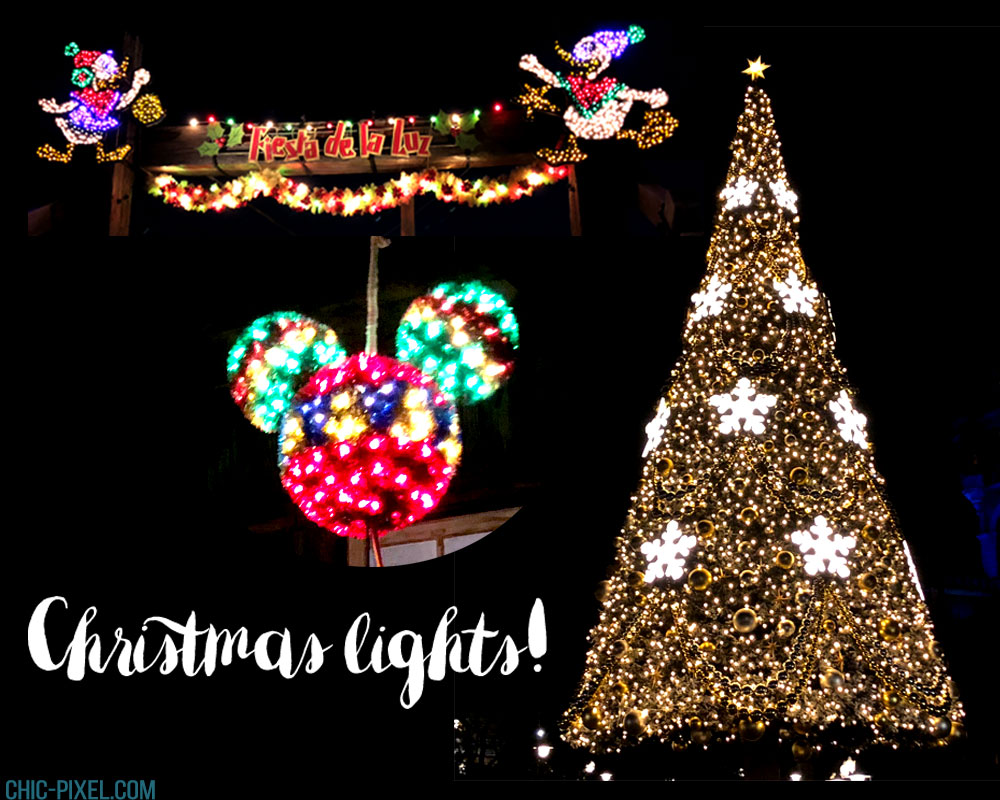 Once night fell, the park had a completely different atmosphere. There tons of Christmas lights, and of course many of them were Disney-themed. We decided to stay for the Colors of Christmas show, which started at 8 pm. At that point, we'd been at the park for 8 hours!
Colors of Christmas focused on Mickey and other Disney characters singing about lighting the Christmas tree and spending the holidays with loved ones. I prefered the singing and dancing of A Perfect Christmas, but the lit tree in the center of the harbor was pretty impressive!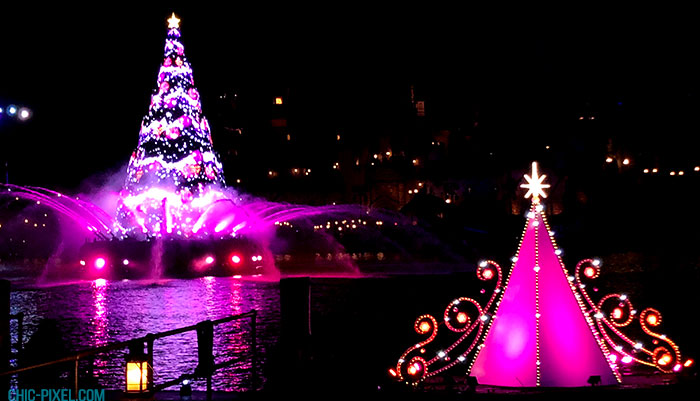 After that, we did a little final shopping and headed back to the hotel! Here's what I purchased: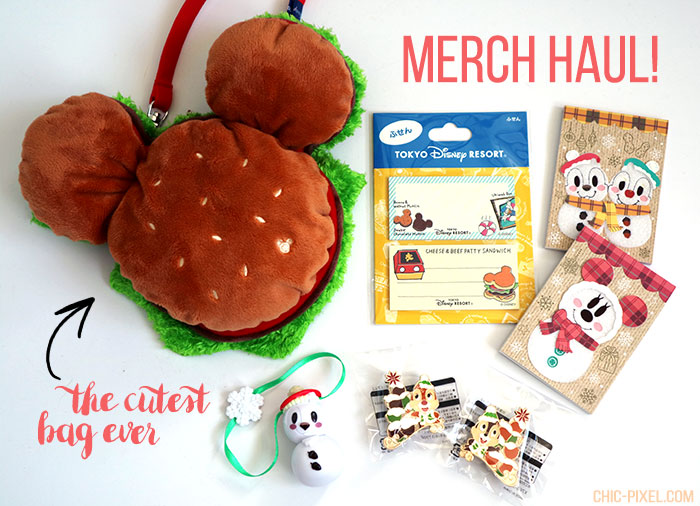 The Chip and Dale pins at the bottom are the consolation prizes from the game I mentioned earlier – you could pick from 4 designs, but Chip and Dale are two of my favorite Disney characters, so we went for the pair. Funnily enough, the gachapon we did in Mermaid Lagoon also gave us a Chip snowman ornament! And of course, I can't forget to mention my amazing Mickey hamburger bag… I love it so much!
That concludes my recap of my Tokyo DisneySea Christmas trip! I hope you enjoyed the photos and vlog, and stay tuned for many more posts on my Tokyo holiday!