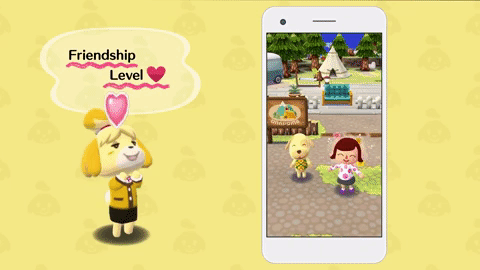 Did you tune in to the 15 minute Nintendo Direct dedicated entirely to the long-awaited Animal Crossing mobile game that aired yesterday? The game, titled Animal Crossing: Pocket Camp, was finally unveiled, with a worldwide release slated for late November. However, it turns out that Australians get to play the game early! It's already available to download on both the Google Play Store and iOS App Store in Australia, so I jumped on the opportunity to try out the game. (Pokémon Go was also released in Australia and Japan before other territories, so it seems like we're a popular spot to test out apps before their worldwide release)
Check out the above video to see a little over 10 minutes of Animal Crossing: Pocket Camp in action! I share my current campsite, visiting villagers, all the different areas you can explore in the game, and more! My first impression from the Nintendo Direct was that the game seemed way more involved than I had previously assumed an Animal Crossing mobile game would be, and so far the game itself is living up to that.
As you may know, I'm a huge fan of Animal Crossing and even purchased the Japanese limited edition Animal Crossing: New Leaf 3DS XL back in 2012 so I could play the game before it came out in English! While Animal Crossing: Pocket Camp is not a completely fleshed-out Animal Crossing game in that some of the customization is stripped away (you can't make your own clothing or decor patterns at this point in time, for example), but it's dripping with the same adorable charm.
What do you think of Animal Crossing: Pocket Camp so far? Does it look like it's going to live up to a proper Animal Crossing release, or will it fall prey to microtransactions? Share your thoughts in the comments!