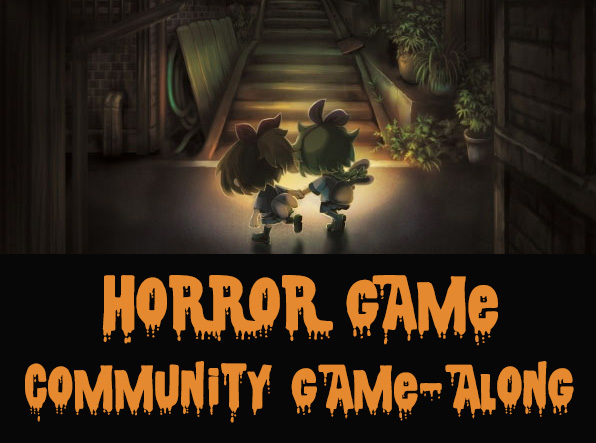 October for me means Halloween, which of course means I won't pass up the chance to do a horror game Community Game-Along! If you want to get in the spooky spirit, grab a horror game or any kind of creepy title and join in the festivities by playing it throughout the month of October!
As with every Community Game-Along, you can share your impressions in blog posts, video streams, podcasts, or using the hashtag #HorrorGameOct on social media. This month is extra special, as thanks to a write-in suggestion to my Chic Pixel Reader Survey, I'm going to start doing roundup posts at the end of the month! At the very beginning of the Community Game-Alongs, I used to do roundup posts every week, but I just couldn't keep up with that pace. One at the end is a much better solution and will be a great way for people to read up on what went down over the course of the month. So, if you want your content to be featured, be extra sure to use the hashtag so I don't miss it! (Please note that while I'll try to include things from as many people as possible, I won't be able to cover everything)
As always, you can read on for a few suggestions to get you started. This year I wanted to highlight the wide variety of games that you can play to fit this theme, so there should be something for everyone. There are also more games listed in the 2014 Horror Game October post, so check that out if you're still stumped for ideas!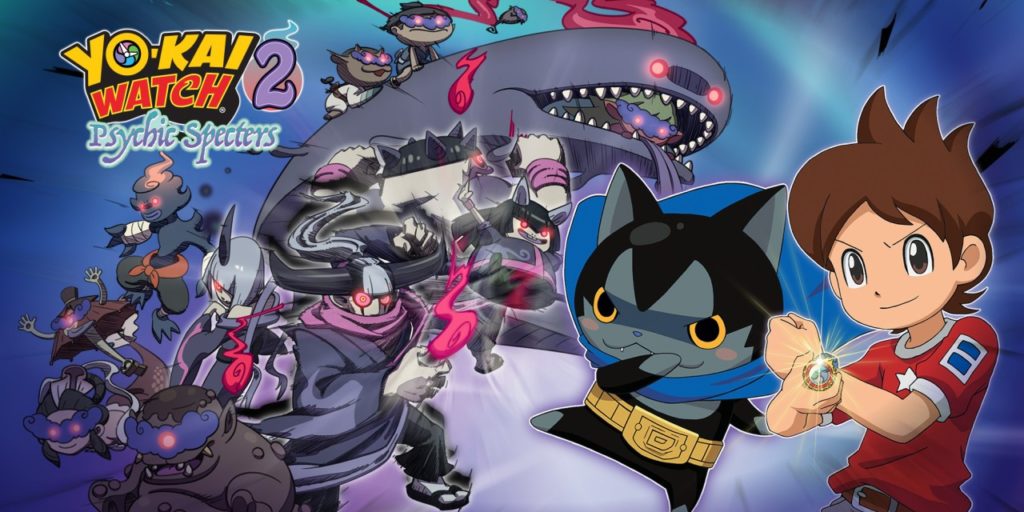 Yo-kai Watch 2: Psychic Specters (Nintendo 3DS) – While something like Yo-kai Watch certainly doesn't fall under the category of horror games, it most definitely fits as a Halloween game, and that still counts in my book! I want to emphasize this year that while the umbrella may be "horror games," this theme is meant to celebrate all things spooky and Halloween-y! So, if you find traditional horror games too scary, Yo-kai Watch's cute ghosts might be more your speed! Yo-kai Watch 2: Psychic Specters is the latest game in the series to release in English (it literally just came out on September 29th!) and is the definitive version of Yo-kai Watch 2.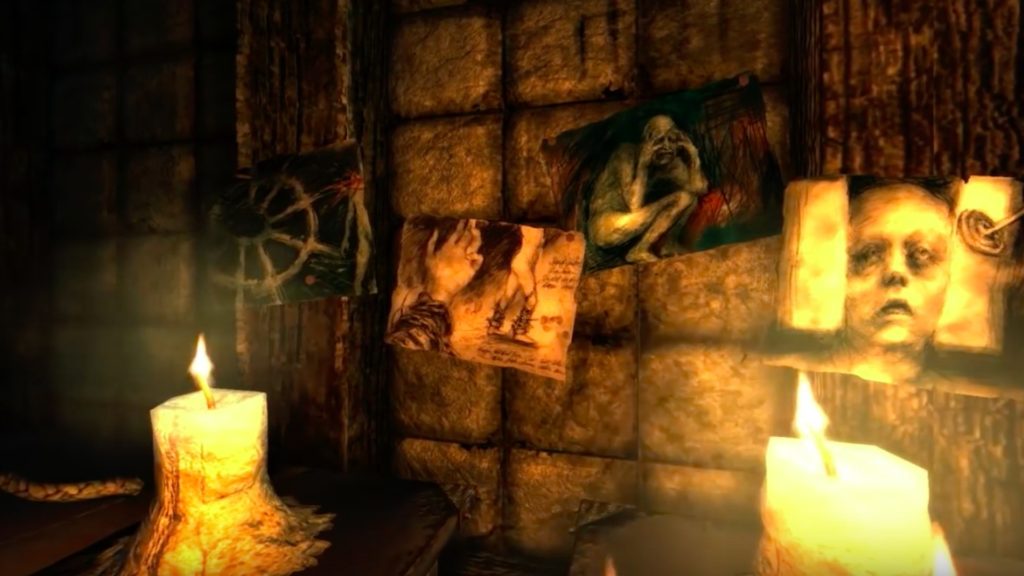 Amnesia: Collection (PS4) – Amnesia: Collection is one of the free games for PS+ members this October, so I couldn't miss the chance to suggest it! The bundle includes both the original game, Amnesia: The Dark Descent, and the sequel, Amnesia: A Machine for Pigs. The Dark Descent is an immersive first-person survival horror game that spawned a whole generation of horror game let's plays! If you're a fan of scary games and haven't played it yet, you can grab the PS+ bundle or play The Dark Descent and A Machine for Pigs seperately on PC.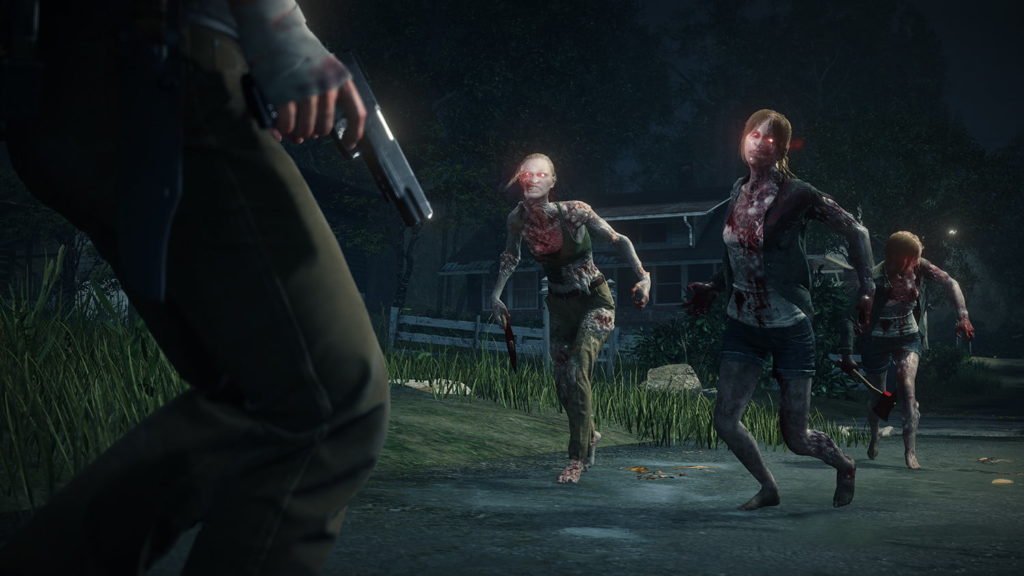 The Evil Within 2 (PS4, Xbox One, PC) – Shinji Mikami, the director of Resident Evil, is back on October 13th as producer of the sequel to The Evil Within. Just in time for Halloween! These games are pretty gory, so if you're like me and not good with that sort of thing, you may want to steer clear. But if you're looking to go all out for #HorrorGameOct, The Evil Within 2 is a great choice! The game has gotten rid of the controversial aspect ratio from The Evil Within and will feature larger maps with multiple ways to advance in the game compared to the corridor-like progression of its successor.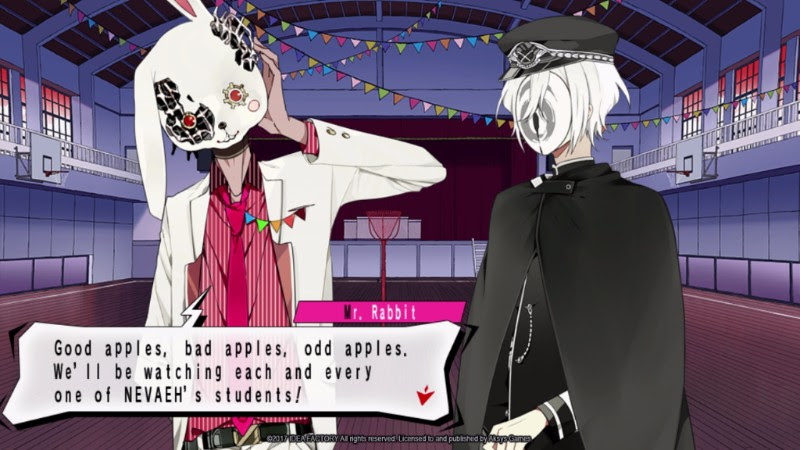 Bad Apple Wars (PS Vita) – If an otome game is more your speed, Bad Apple Wars has a premise that's perfect for the spooky season! The protagonist Rinka dies in an accident on her first day of school and is transported to an otherwordly high school where the student body is made up of souls of the deceased. She'll have to choose whether to follow the rules and graduate to start a new life, or forge a different path. Grab it when it comes out on October 13th if you like romance games with a dark edge!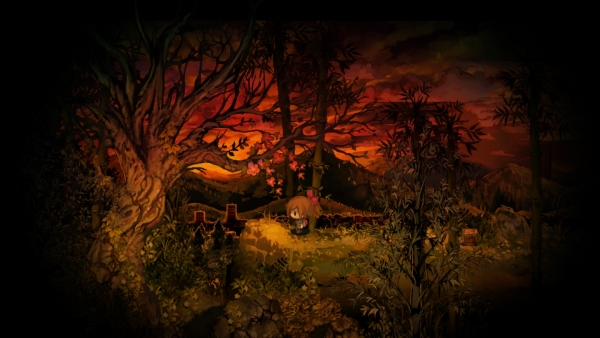 Yomawari: Midnight Shadows (PS4, PS Vita, PC) –Yomawari: Midnight Shadows is the follow-up to Yomawari: Night Alone, and while it's not a direct sequel, both games feature little girls running into terrifying things at night. Midnight Shadows features two little girls who, on the way home from watching fireworks in the mountain, find themselves separated and enveloped in darkness. For a terrifying game with a Japanese atmosphere, grab Yomawari: Midnight Shadows when it comes out on October 25th or Yomawari: Night Alone now!
This month, I'll be juggling Yo-kai Watch 2: Psychic Specters and Bad Apple Wars, and may even throw in some Yomawari: Midnight Shadows if there's time. There're just too many exciting games that fit the theme! If you've read this far, here's a special head's up: there will be a horror game-related giveaway on the site later this month, so stay tuned!