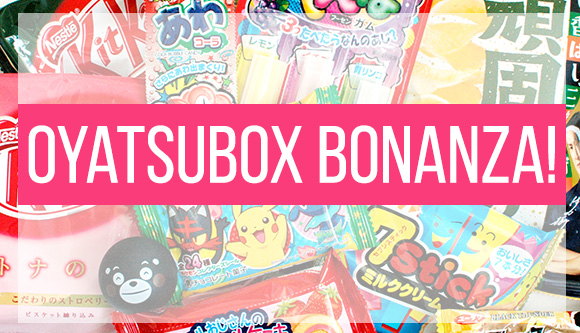 I've fallen way behind on my monthly OyatsuBox Japanese snack subscription box reviews, so instead of playing catch-up, I thought it would be fun to do one massive review of the last three months of 2016! Seeing the October, November, and December 2016 boxes laid out side by side in the same post is also a great way to quickly compare how the service fares from month to month. Hopefully this post can help you decide how long you want to subscribe if you're on the fence!
As always, the following impressions are of the standard OyatsuBox, which costs $25 per month and contains 10-14 items, including a variety of snacks, chocolate, and one gachapon. My previous OyatsuBox reviews have all been very positive, but they've added something that makes it even easier to recommend than before – a list containing the ingredients of every snack in the box! Now folks who can't read the Japanese labels will have a better idea what they're eating, which is always a good thing.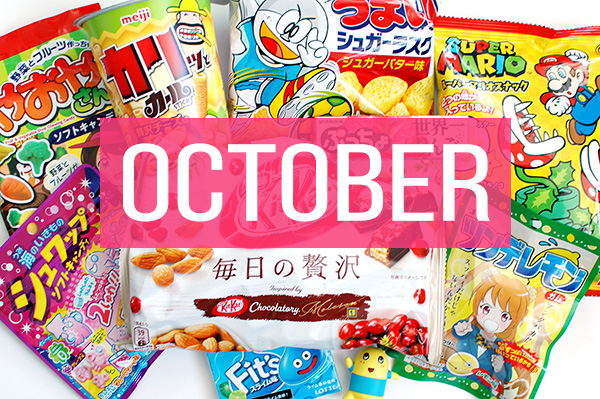 The October 2016 OyatsuBox had a number of highlights, including more savory snacks than usual, a bag of new Japan-exclusive Kit Kats, and some very exciting video game-themed munchies!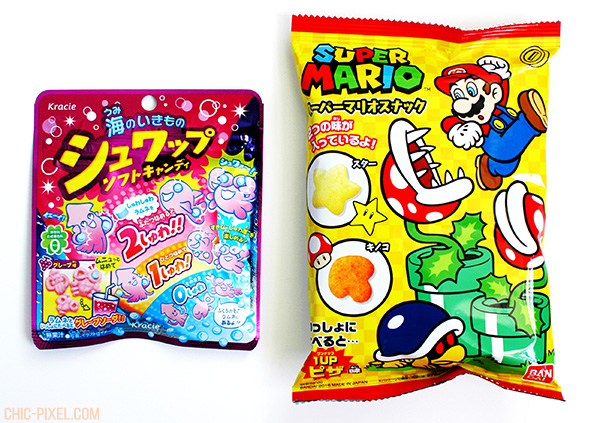 The grape soda and ramune-flavored candies on the left had a really interesting texture! The bag contained grape soda-flavored soft gummies in the shape of various sea creatures, along with small ramune-flavored pellets that you combine with the soft gummies by placing them in the "holes" in the gummies' design. The soft gummy and hard pellet combination was different from any candy I've tasted!
I wish I could speak so highly of the adorable Mario corn puffs, but I wasn't really a fan of the taste. The packaging is adorable, though!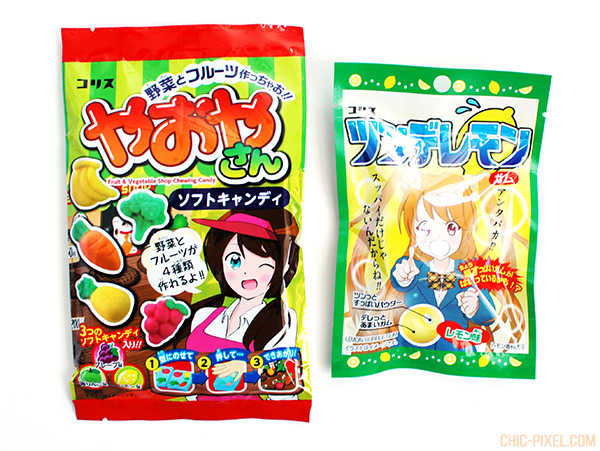 Everything's better with cute anime girl packaging, right? I would love to see some snacks with anime boys on the packaging too, like the lads from Sanrio Danshi!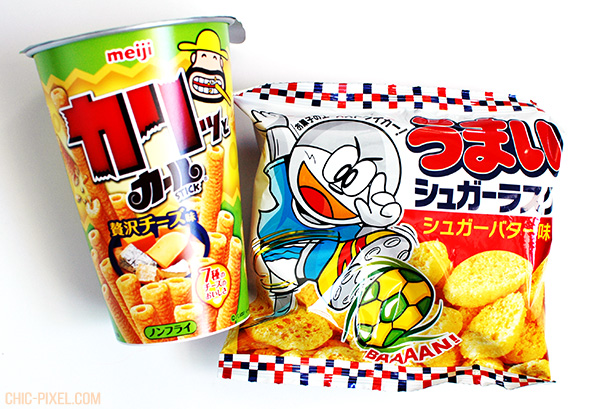 More corn puffs! These two were much better than the Mario ones. On the left are cheese Karl sticks, and on the right are sugar "rusk" Umai bites.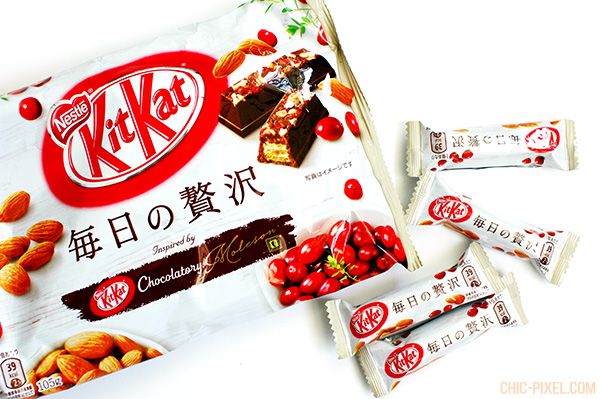 I was super excited to find these almond and raspberry-favored Kit Kats inspired by Chocolatory in Tokyo! Interestingly, they're wrapped in individual sticks instead of the usual two. Maybe that's part of the Chocolatory-style experience?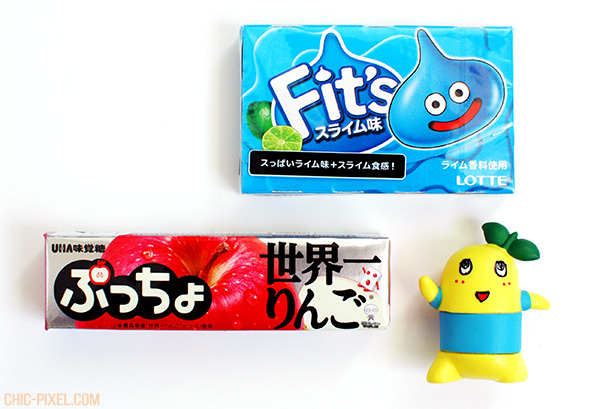 Finally, we have slime gum, apple Puccho, and a Funyassi gachapon! The slime gum is a really fun Dragon Quest tie-in product from Fits', with what might be the best gum packaging ever: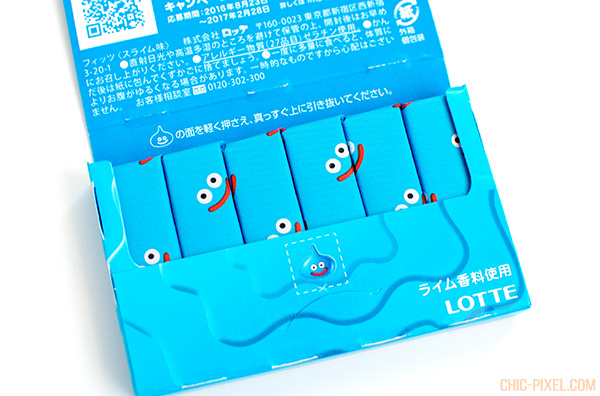 Isn't it adorable?! And the lime flavor was nice and refreshing, too!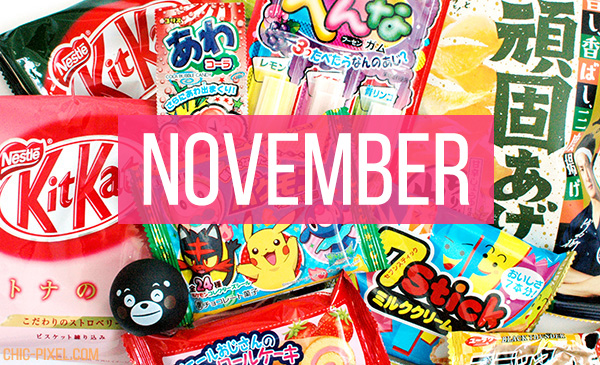 The November OyatsuBox came with not one, but two big bags of Kit Kats! I felt so spoiled! There weren't as many character/tie-in products this month, but it was still a very good assortment.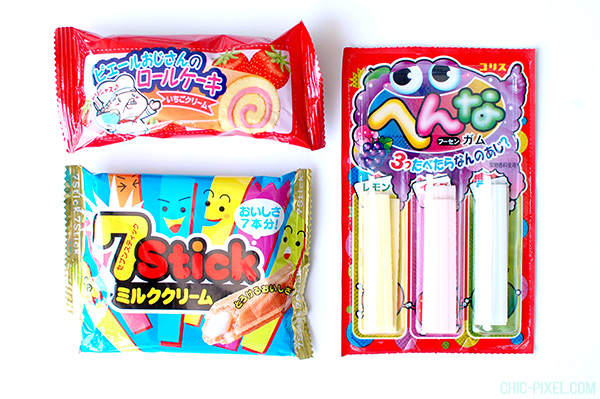 Lots of tasty sweets with cute packaging in this photo! My favorite was the strawberry roll cake at the top left.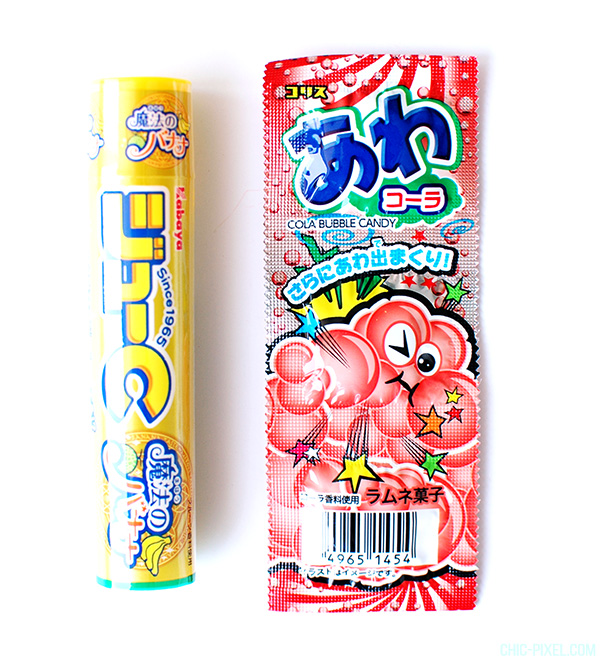 I love the fizzy cloud character on the cola bubble candy on the right! On the left is an item I've had before in a previous OyatsuBox, a round tablet-like candy called Ju-C in banana flavor.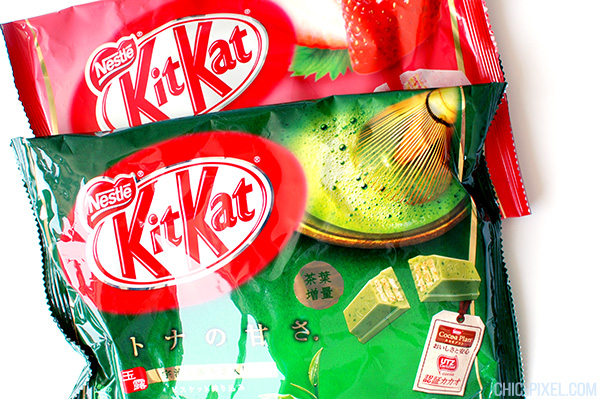 The two Kit Kat flavors included this month were matcha and strawberry. The strawberry ones had a really nice, strong strawberry flavor!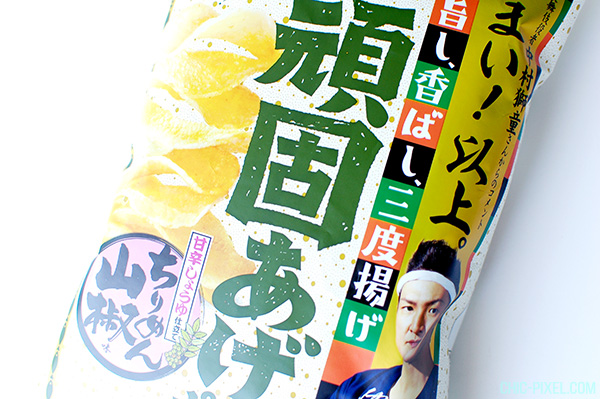 These chips were the only savory item in the November box, but they were great! I do wish there were a few more chip-like snacks like October, but I imagine most people prefer a sweet-heavy box?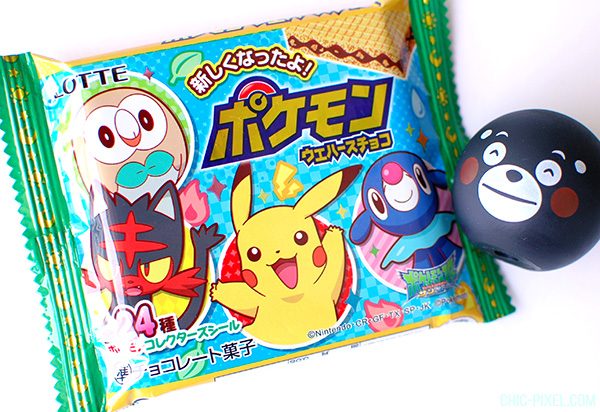 Check out this adorable Pokemon wafer! I just love the package! Each one comes with a random sticker.
November's gachapon was a Kumamon squeaky ball, which my puppy Pai Pai had a lot of fun with! There was actually one more item in the November box, a white chocolate wafer, that I unfortunately missed taking a photo of. It was super tasty, though!
Finally, the December 2016 OyatsuBox was filled with a great assortment of treats to round out the year. Again, there was only one savory item, but it was fun to see two different kinds of famous chocolate treats – Meltykiss and Pocky!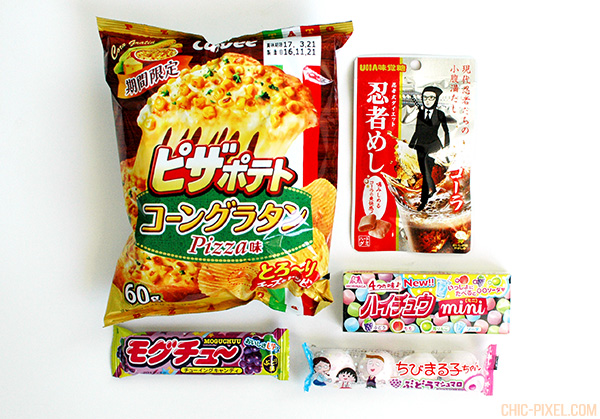 The one savory snack this month was the corn pizza chips pictured on the left. They really had a strong corn flavor! Though corn on pizza is a bit of an oddity if you haven't had pizza in Japan… The cola-flavored energy drink candies on the right might be familiar if you read my September OyatsuBox review!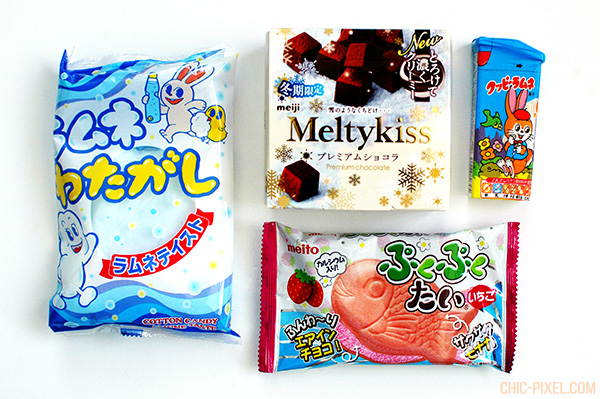 More cute wrappers! The ramune cotton candy wrapper on the far left is by far my favorite package, but taste-wise, the Meltykiss wins by a long shot! I just love the creamy texture of the chocolate.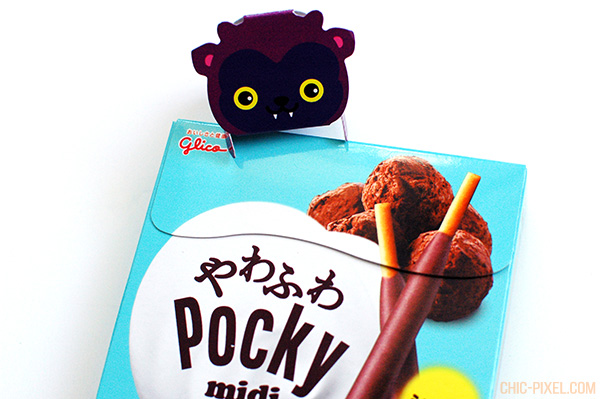 These special Fuwafuwa Pocky midi were super good, too! And I love the little bat-shaped packet filled with grape gum. So cute!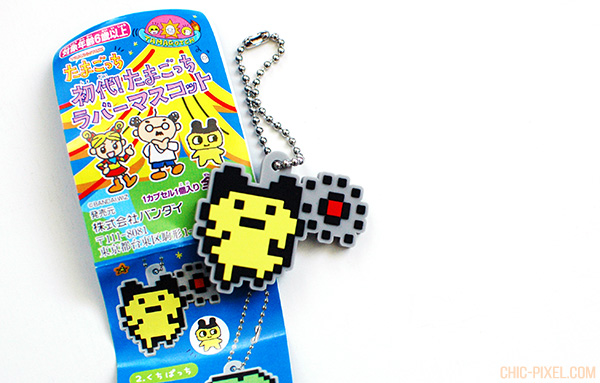 The gachapon for December was by far my favorite of the three! It's a Tamagotchi keychain! I lucked out and got a super cute one, too.
Comparing the October, November, and December OyatsuBoxes, I think I'd have to say the October box had my favorite assortment! It had a great ratio of sweet and savory snacks, a big bag of Kit Kats, and the adorable yet also tasty Slime gum.
I hope you enjoyed this massive OyatsuBox roundup! I'll be returning to monthly reviews going forward, and I can't wait to see what comes next!
Chic Pixel is a monthly OyatsuBox reviewer. While I was provided an OyatsuBox at no charge, this review reflects my authentic opinion of the product.