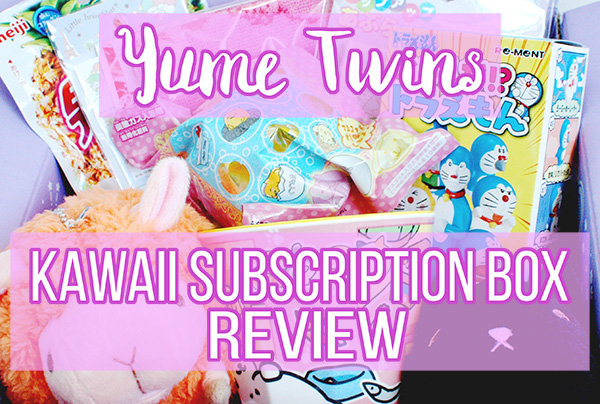 Now here's a review I'm really excited for! Well, it's always great to check out something new, but I've been especially eager to try Yume Twins ever since the new kawaii subscription box service was launched earlier this year by the folks behind Tokyo Treat. So far, I've only tried one kawaii subscription service, Doki Doki Crate, and I was left rather disappointed by the number of low quality bootleg items it contained (though I hear they have improved greatly since). I got my Yume Twins order in just in time for the September box, which had the theme "new lifestyle." Let's see what's inside!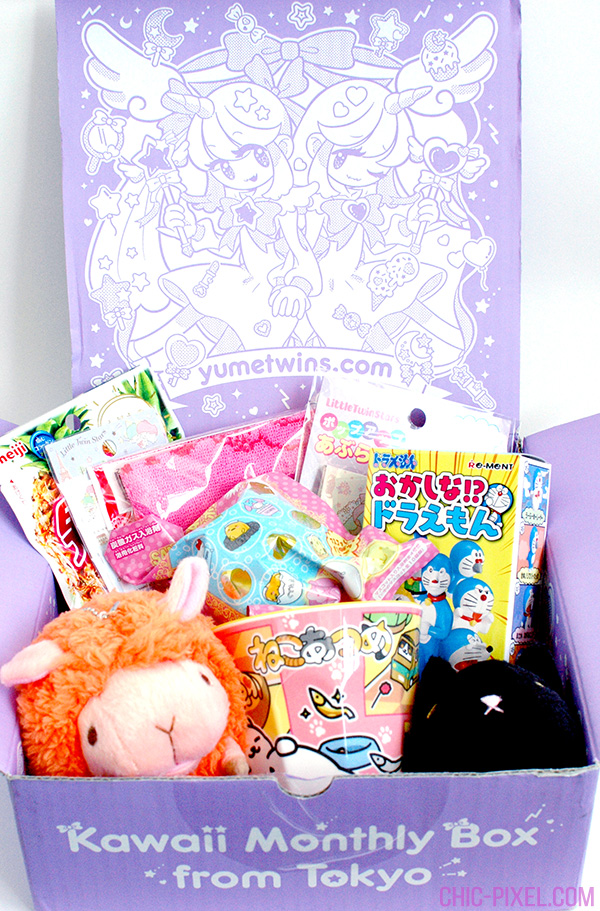 Each Yume Twins box comes with 8-10 items and is priced at a base rate of $29.99 per month including worldwide shipping. You can also get discounts for purchasing multiple months at once. In my case, I grabbed a $5 off coupon for the lifetime of my subscription, so it came to only $25 per month! Right now you can receive a free premium Kit Kat box featuring multiple Japan-exclusive flavors with any 6 or 12 month Tokyo Treat or Yume Twins subscription (ends October 12th). They seem to have a different promotion for new subscribers every month, so it might be worth waiting until they have a discount or freebie before signing up!
Before I continue, I have to take a moment to gush over the adorable box! Not only is it a gorgeous lavender color, but it has this amazing illustration on the inside featuring the adorable Yume Twins mascots. I don't think I can bear to throw it out!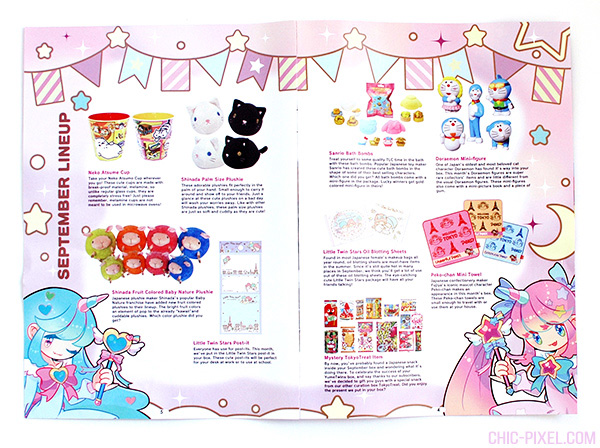 Similar to Doki Doki Crate, Yume Twins comes with a booklet containing fun facts about kawaii culture in Japan along with the usual item descriptions. There's also information on their monthly giveaways. If only I were so lucky! I just love how vibrant the layout is.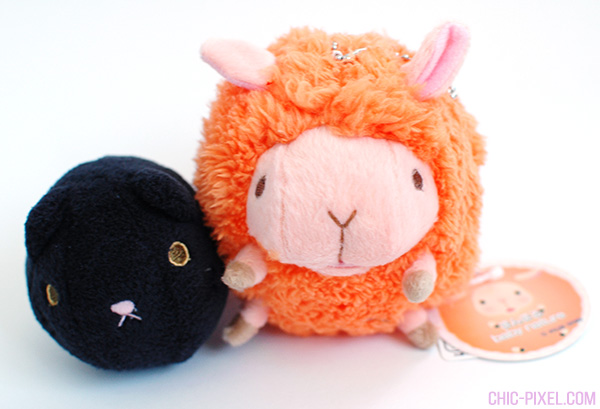 No kawaii subscription box would be complete without some plushies, and the September Yume Twins box included two of them! I especially like the orange Shinada sheep – so soft!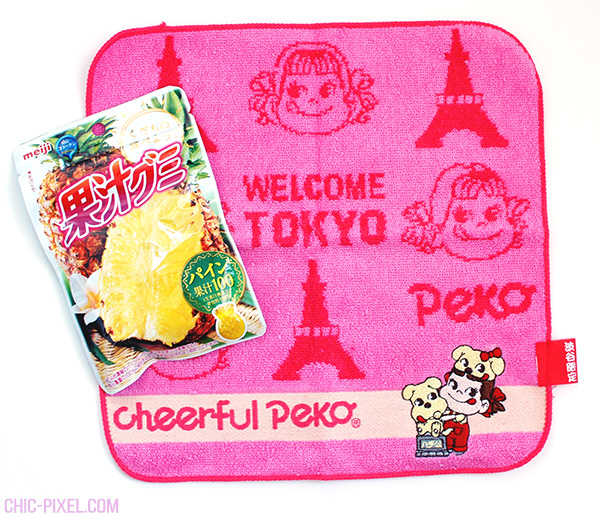 I was really surprised to see limited regional Peko-chan hand towel in my box. This one can only be purchased in Shibuya, and features an iconic Tokyo tower motif. Since Yume Twins is the "sister" box to Tokyo Treat, a Japanese snack subscription box, they also included a tasty snack. I got pineapple gummies, which I'm munching on as I write this review! They're super cute and have a great pineapple flavor. If you ever have the chance to try Japanese gummies, I highly recommend it! I'm not sure why, but they're so much better than anything I've had from Australia or America…
Check out this melamine Neko Atsume cup! It's drop-dead cute, and useful, too! I'm really impressed with the number of quality authentic character goods Yume Twins has packed in to one box, and Neko Atsume is certainly popular right now.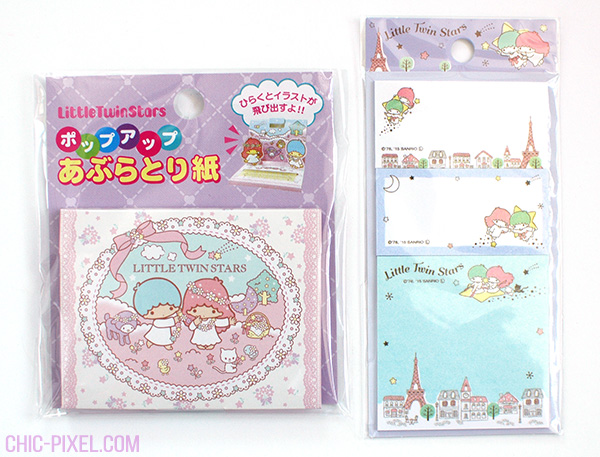 Speaking of character goods, there was not one, but two Little Twin Stars items! On the left are some face oil blotting sheets, and on the right a pack of sticky notes. I'm a huge fan of Little Twin Stars, so you bet I'll be making use of both of these! But I don't really use oil blotting sheets because my face isn't all that oily. The packaging is super cute, though!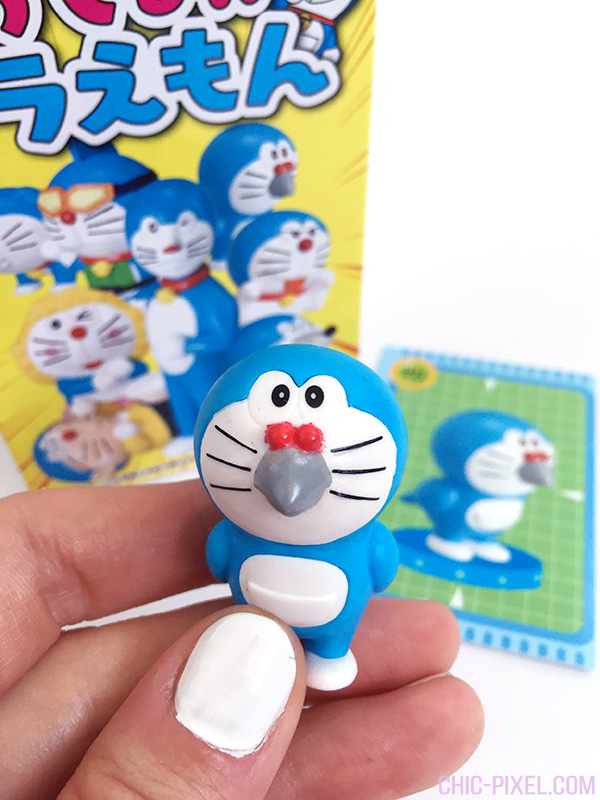 Another adorable mascot character?! Yume Twins, you spoil me! This Doraemon figurine blind box featured some slightly strange versions of everyone's favorite robot cat, but I lucked out and got this fun little bird Doremon. So cute!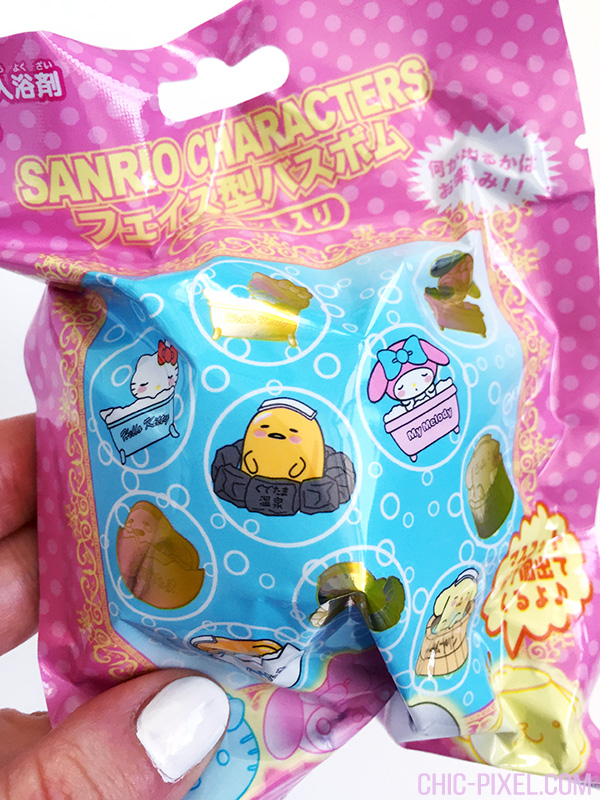 Finally, a definite highlight of the September Yume Twins box was this Sanrio bath bomb. I've been really enjoying baths as a way to relax a couple times a week, so this came at the perfect time! Each bath bomb comes in one of four designs: Hello Kitty, Pom Pom Purin, My Melody, or Gudetama, and a figurine inside. And mine was…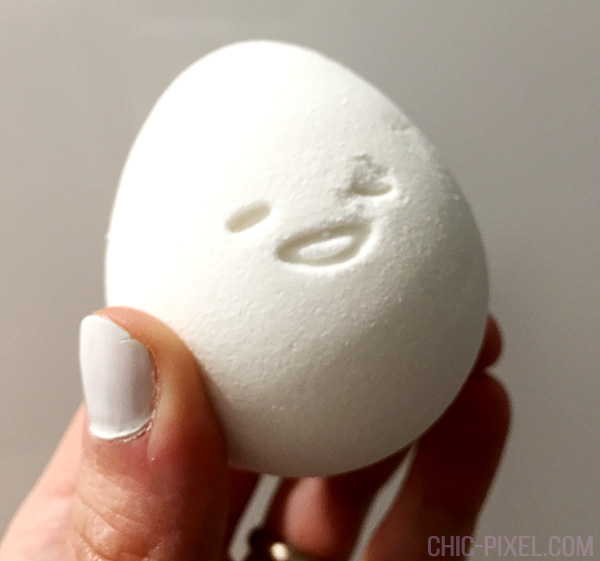 Gudetama! While I would have been happy with any of the characters, Gudetama is definitely on the top of my favorites list right now, so I was totally thrilled to get this goofy egg design.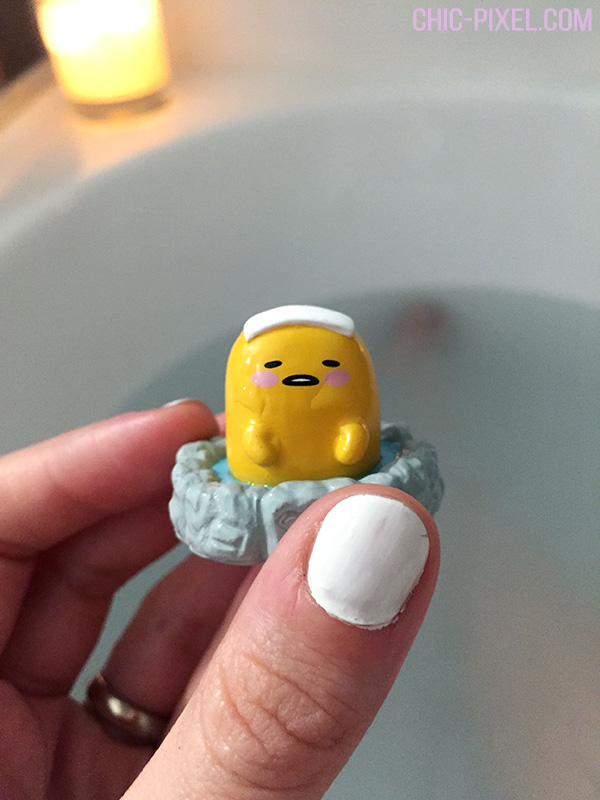 The figurine is adorable, too! I totally lucked out!
All in all, I was really happy with my first Yume Twins box. Even at the base rate of $29.99 per month, it's a very reasonable price for the number and types of items included, and there was not a single bootleg item. My ultimate wishlist would be for some magical girl (Sailor Moon or Cardcaptor Sakura) items, or even an accessory such as a cute hairclip or keychain, but I'm definitely not complaining about what was included in the September box! I'll be keeping my subscription for at least a couple more months, that's for sure. I can't wait to see what comes in October's box!
Note: Chic Pixel is a Yume Twins and Tokyo Treat affiliate. Any subscription purchases made using my affiliate link to their site help me to pay hosting fees and buy more items like this to review. Thanks for your support!