I don't often cover Kickstarters that are already funded, but sci-fi comic Girrion is more than worth highlighting. For just $10, you can help support the continued production of this indie comic project and get PDFs of issues 1-5 in the process!

Girrion is a sci-fi fantasy epic told from the point of view of factory worker Jarra, whose mundane life is turned upside-down when his city is attacked by a dark force. Author Tom Lintern was kind enough to give me a peek at issues 1-3, and I was immediately struck by the gorgeous art! It is clear Tom's influences include manga as well as western comics, and I was surprised to get a real Nausicaä vibe from the world presented in the pages of Girrion. Somehow, despite being full of machinery and grime, everything comes across as extremely organic. Head over to Girrion website for a 12 page preview of issue one to see what I mean!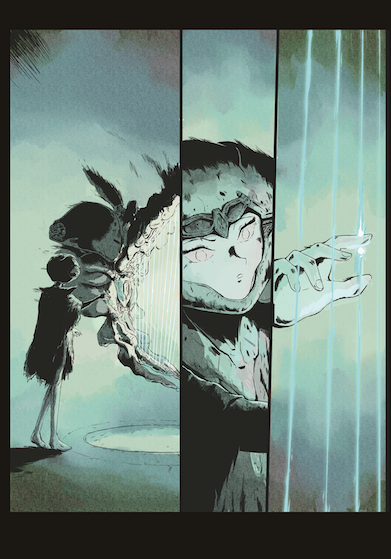 The current Kickstarter is to fund the production of issues 4 and 5 of Girrion, but its easy to catch up by purchasing the first three volumes in the Kickstarter or through the online storefront. But if you want access to some exciting bonuses such as pencil versions, signed issues, and more, be sure to back the Kickstarter before it ends on May 26th!