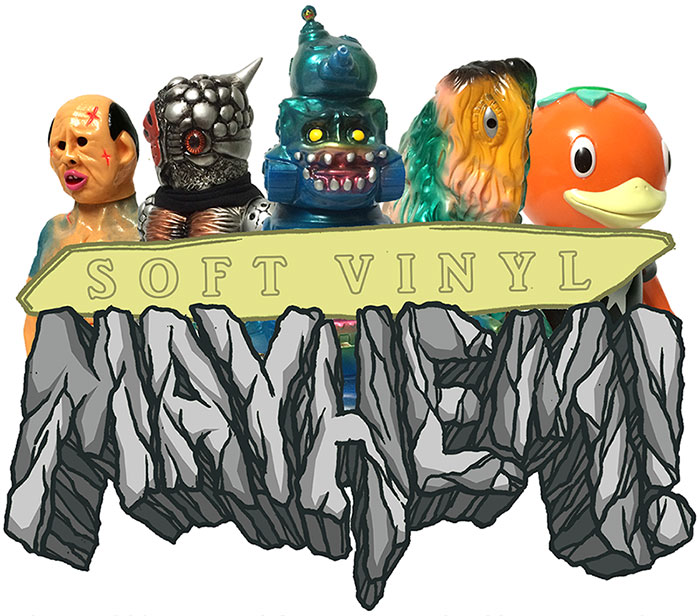 This past Friday, Australia saw its first ever sofubi exhibit right in my home of Brisbane! It's not often that I get to attend a first of anything in Australia, let alone something related to Japanese pop culture, so of course I had to go. The event, titled Soft Vinyl Mayhem, was all about showcasing the bizarre world of sofubi, or soft vinyl toys. Before Friday, my knowledge of sofubi began and ended with Negora, but I've studied up and am ready to share what I've learned! But first, here's a peek at what awaited me at the Soft Vinyl Mayhem show: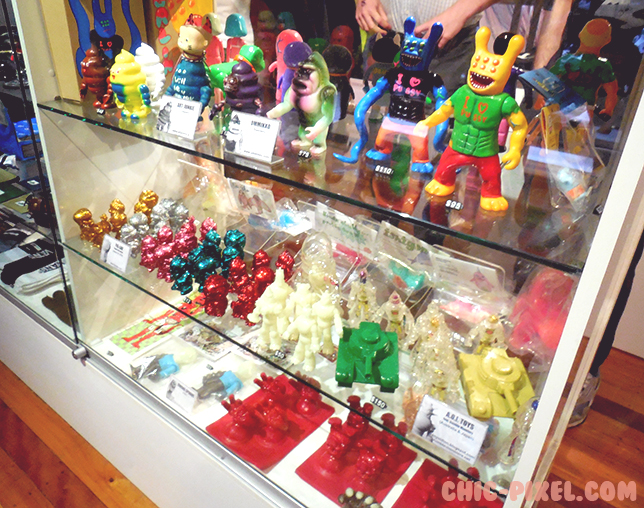 While the show only took up three display cases in the shoe and apparel store Laced (a very funky venue!), each case was chock full of all kinds of different sofubi toys. According to Soft Vinyl Mayhem's website, a whopping 27 different artists were on display. They hailed from all over the world, too – along with the expected Australian and Japanese artists, there were also artists from the US and Canada at the event.
So what is this international sofubi phenomenon? Sofubi is a Japanese word that comes from the katakana readings of "soft" and "vinyl," and thus unsurprisingly refers to toys made out of soft vinyl. This method of toy making dates back to the 1960s in Japan, where they were much more geared towards children. However, over the years the art of making toys by hand was replaced by overseas factory alternatives, and the sofubi scene became more about indie artists making small, limited edition runs of collectable figurines. What you see now is the result of some artists honing their craft for over 50 years! I highly recommend checking out the Vice video featured on Soft Vinyl Mayhem's website for a great look into the world of sofubi.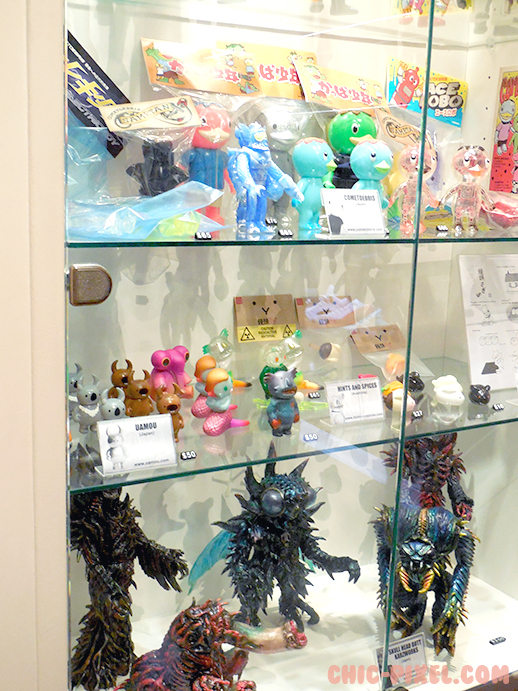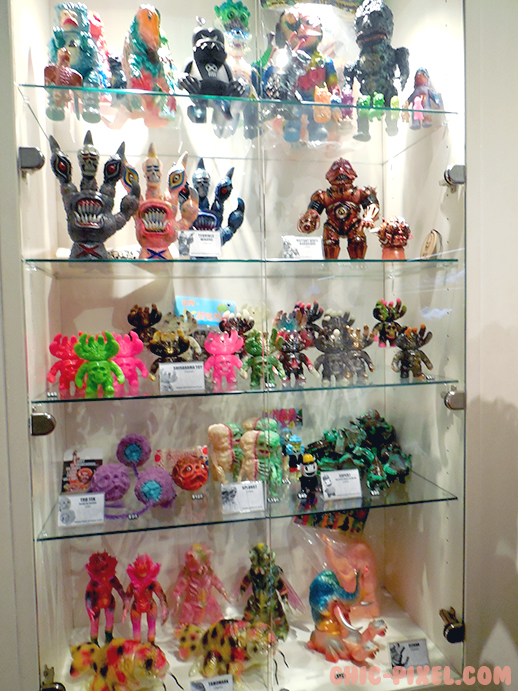 The sofubi on display ranged from more traditional kaiju and tokusatsu-inspired toys (complete with old school-style packaging!) to crazier monsters featuring staggering detail. Admittedly, I personally was drawn in by some of the cuter items, such as these adorable manju bunnies by Australian artist Tovi: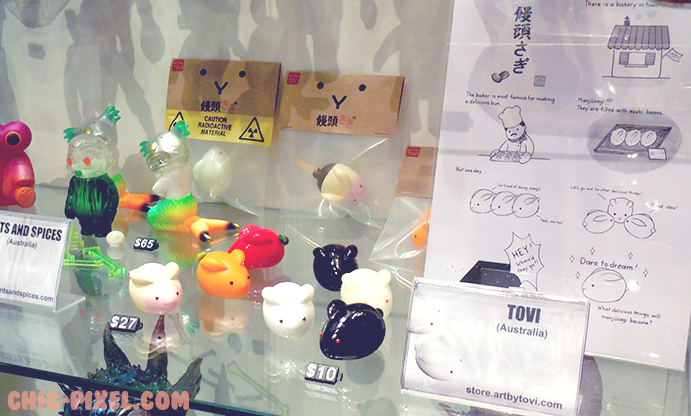 I'm actually kicking myself for not picking up the Neapolitan ice cream bunny in the background! I love how the artist included a cute little comic about the manju usagi (rabbit) origin story.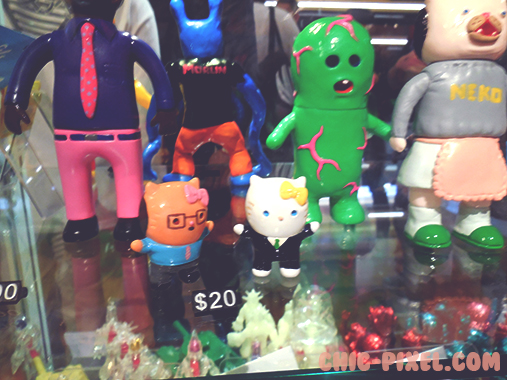 As expected, these corporate kitties by Dehara also caught my eye – it's pretty obvious they're meant to resemble Hello Kitty, but there's something really funny about their outstretched arms and bulbous heads!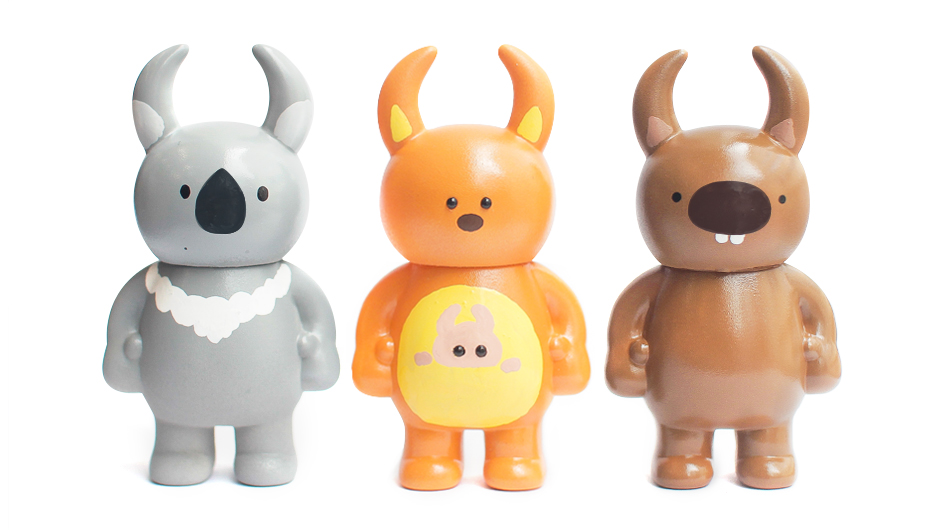 I couldn't get a good photo of these at the show, but Uamou's adorable monsters really stood out! They're all from the same mold, but feature different hand-painted designs. The above koala, kangaroo, and wombat were Australia exclusives. How cute!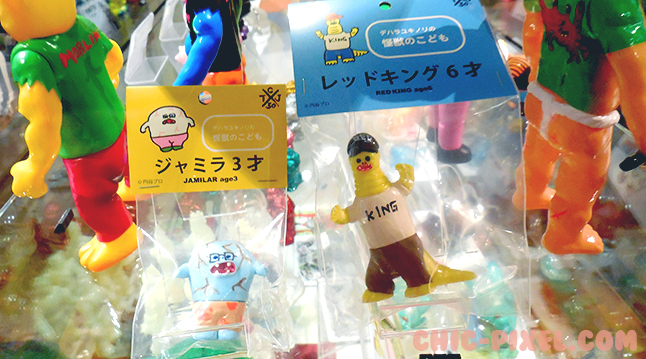 Here's a closer look at the old fashioned-looking packaging I mentioned earlier. These funny creatures are more of Dehara's creations.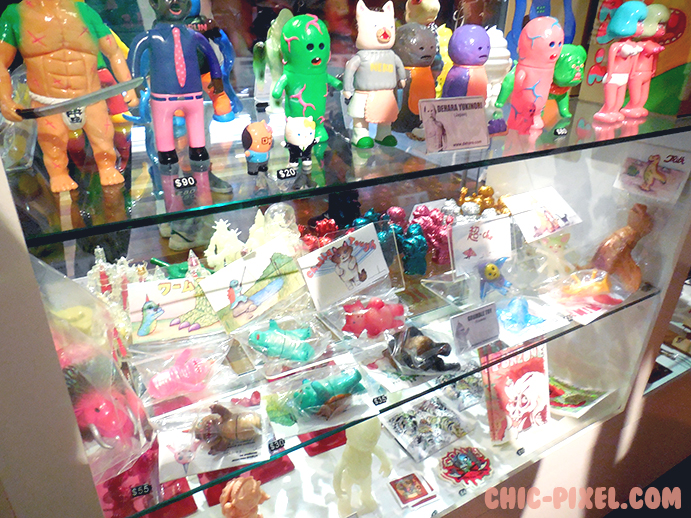 I really enjoyed Soft Vinyl Mayhem – the only disappointing thing was that it was for only one night! I hope the show was a success so we see more sofubi activity here in Australia, and maybe even some Negora toys in the future!