In a collaboration with Nintendo's new ink-based shooter Splatoon, Japanese magazine Famitsu recently held a Squid Fashion Contest to design a new outfit for the game. After going through over 800 submissions, the winning design has been revealed! It will be made available as free costume DLC in August in Japan.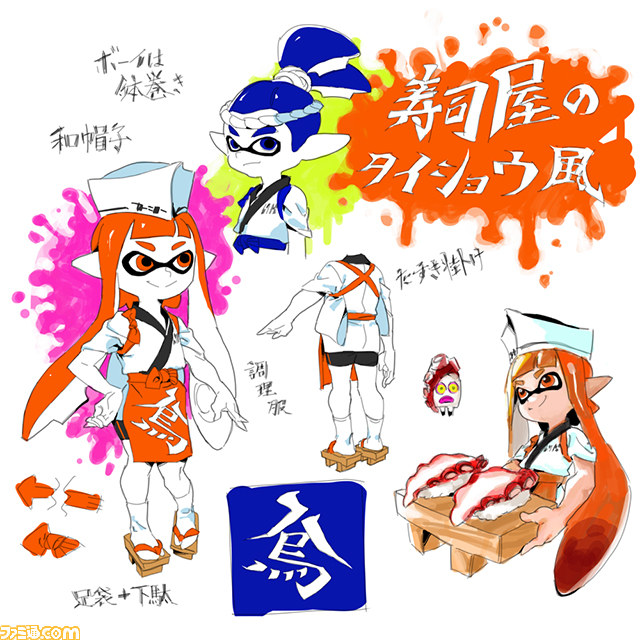 Isn't it awesome!? There has been so much detail put into this sushi chef design, right down to the shape of the apron knot. And take a look at what kind of sushi that Inkling girl is serving up… Here's hoping this also comes to North America and Europe!
A number of other finalists were posted, but while they will be receiving prizes for their interesting designs, unfortunately only the one will be making it into the game. You can see the full list over at Famitsu, but here are a couple of my favorites: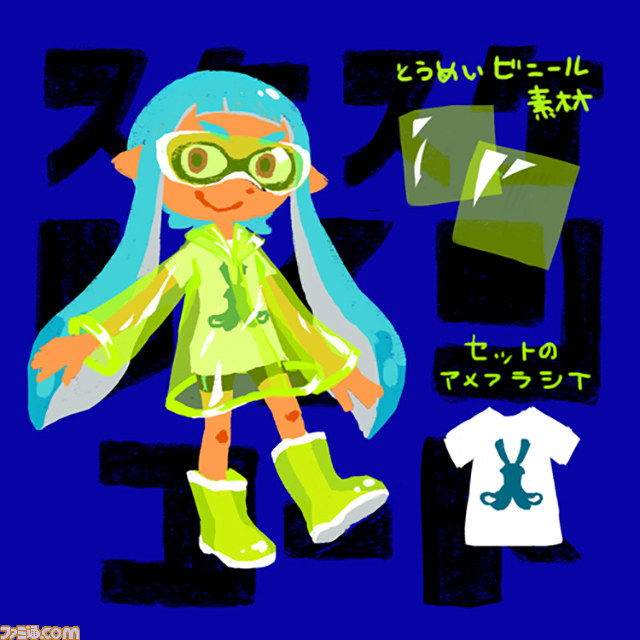 Raincoat! This makes total sense – I'd definitely want to wear a trendy neon raincoat if I was constantly getting shot with ink. I suppose it's a little basic design-wise, but it would be fun if the color of the coat, boots, and glasses changed depending on your current ink color like some of the other clothing in the game.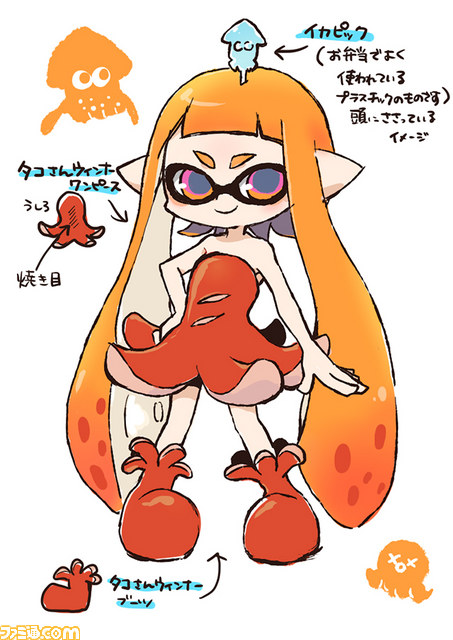 Now this!! This is adorable. If you're familiar with Japanese bento, you've probably seen miniature hot dogs cut into the shape of octopi before. I absolutely love the idea of turning that into a dress, and  the slightly morbid implication of an inkling wearing an Octarian's skin that the outfit implies. Also, that squid-shaped thing on her head? A toothpick! How neat.
Unfortunately, I imagine some of the runners-up weren't selected for the DLC due to the fact that they're designed exclusively for the female inklings. I guess it goes to show that pretty much everyone likes the girl design better!