Japanese companies have transformed everything from ramen to beauty products into anthropomorphized boyfriends, but the Tabegoro Kareshi Ikusei Setto marks the first time I've ever seen everyday vegetable seeds marketed as cute anime boys. Aimed at encouraging women to start their own home gardens, there are six different seeds available, each with their own male mascot. So, who's your type?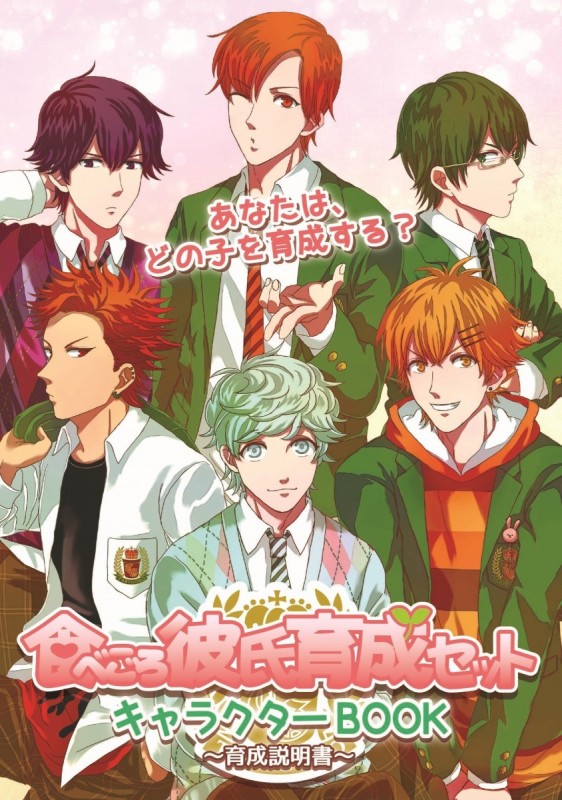 Starting at the top left and going clockwise, we have Mini Eggplant, Mini Tomato, Arugula, Mini Carrot, Mint, and Habanero. Each has a different difficulty level meant to help potential growers choose the appropriate seed boyfriend for their skill level, along with a set of personality traits that range from "flirtatious," (Mini Tomato) to "loves children, but they don't really like him" (Mini Carrot) and  "hates cabbageworms" (Arugula).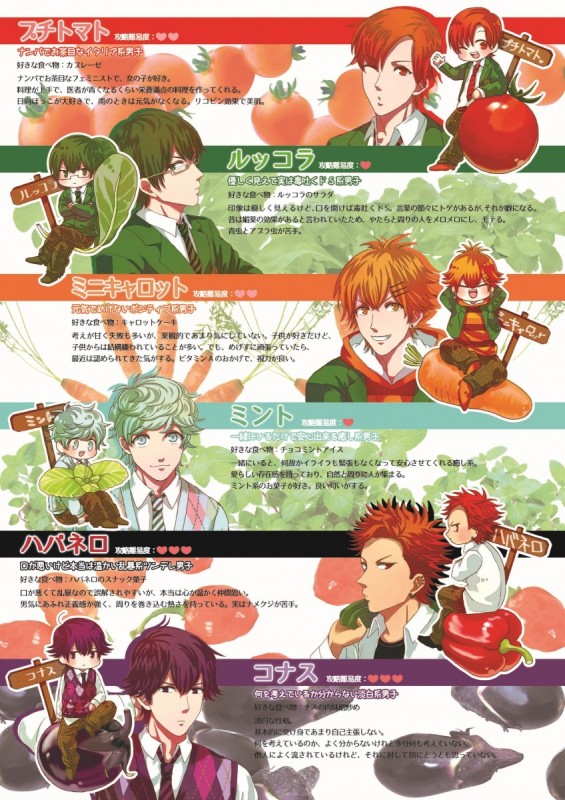 Each seed boy comes with a seed packet, pot, potting soil, name plate, and character book with information on how to grow the seeds.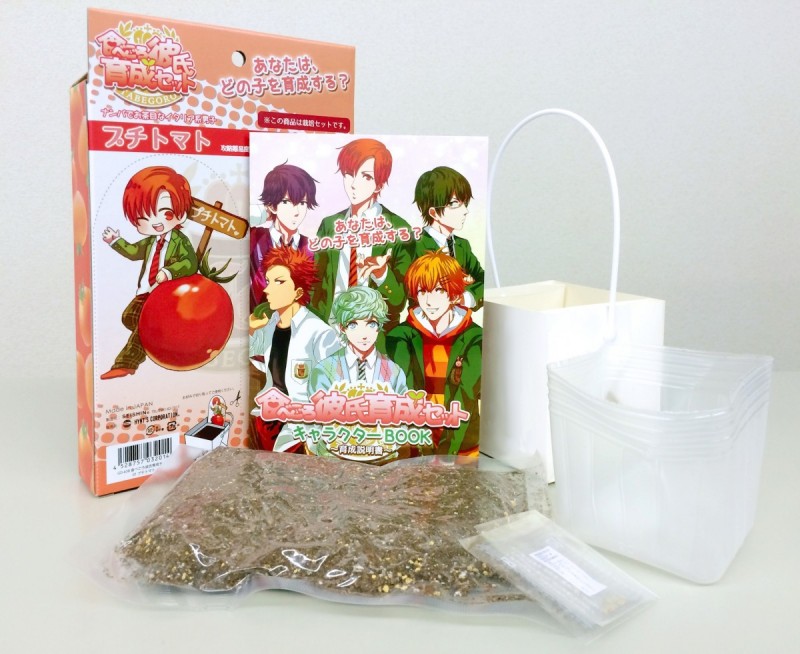 Normally I would just import something as awesome as this, but did you know that it's illegal to ship seeds internationally to most countries? As such, it will be difficult to get your hands on these awesome kits unless you live in Japan. Luckily, Official Chic Pixel Tokyo correspondent Sarah agreed to try the seed boys so we can live vicariously through her! Can you guess who she picked?
Which seed boyfriend tickles your fancy? I'm partial to Mint… He has such lovely hair! And check out that sweater. I think I want to be him, not date him..