Time and time again, Japan proves that they know how to market products to an extremely wide range of consumers. Call me gullible, but I am almost always on board with whatever weird collaborative campaign or new marketing tactic Japanese companies come up with (yes, even Mister Donut x MOS Burger). Today in "awesome things you'll only find in Japan," drug store chain Matsumoto Kiyoshi has teamed up with voice actor Tomokazu Sugita to offer… an otome drama web series?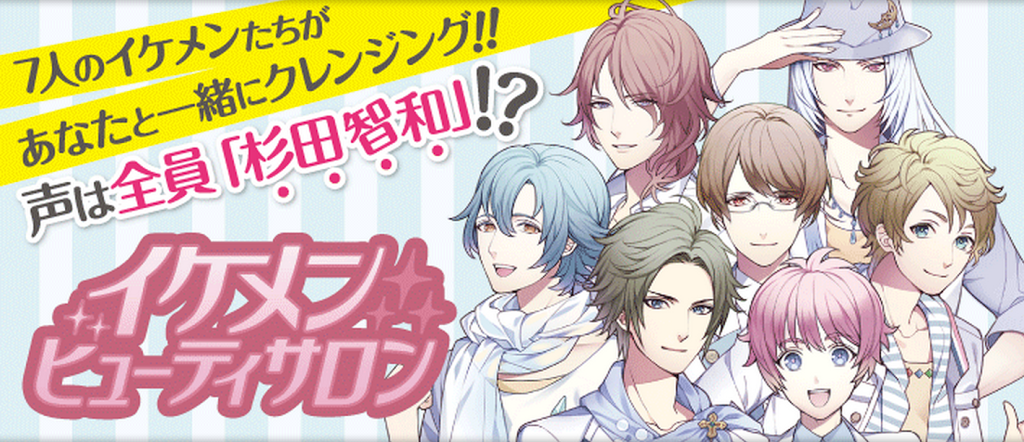 In
Ikemen Beauty Salon
, every single guy (pictured above) is voiced by none other than Tomokazu Sugita, who you may know as "that guy in every anime and otome game ever." But these aren't just any guys – they're "cleansing sommelier" specialists, and their number one job is to help you with your daily cleansing routine!* While at first glance,
Ikemen Beauty Salon
appears to be a otome drama CD series, it's actually a web-based audio experience that can only be listened to if you buy the product that corresponds to your Sugita guy of choice.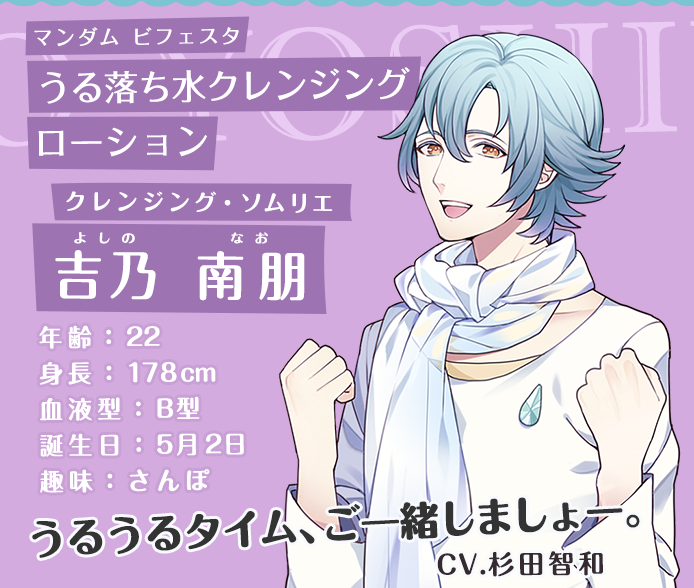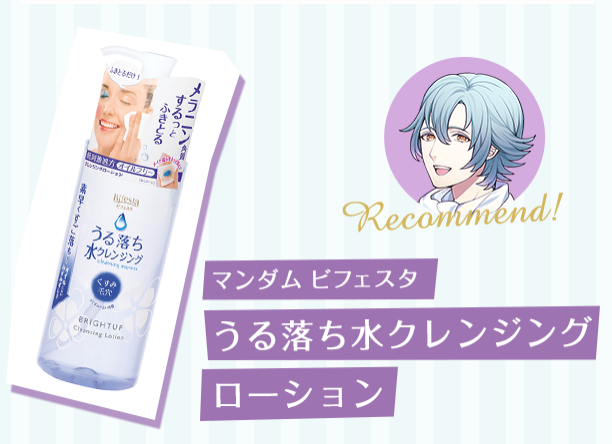 For example, Nao Yoshino here recommends this Mandom Bifesta cleansing lotion. In order to listen to Nao's lotion-applying tips, you need to go to a Matsumoto Kiyoshi store and pick up the product. When you purchase one or more of the designated products, you'll be granted with a QR code and special passcode to input on the site on your receipt. I can't imagine any of the character scenarios are that long, but it certainly seems like a fun way to get otome fans to try out some of these beauty products! I know I'm definitely going to pick up at least one of them so I can see what kind of audio I'll be treated to when I'm in Japan.
What do you think? Have I completely lost it, or is this a neat idea?
*"Cleansing sommelier" is the exact phrase used on the Ikemen Beauty Salon website, but a little research tells me "sommelier" generally refers to a waiter who is an expert on wine? Though apparently in Japan it's common to use "sommelier" to refer to an expert of a variety of things. There are even vegetable sommeliers! The more you know.