I've alluded on Twitter to the fact that I've been working on a very exciting project over the past couple of months, but now I can finally share what it is. I'm assisting with the translation and English promotion of a Japanese indie game for smartphones titled Fantastic Boyfriends: Legends of Midearth!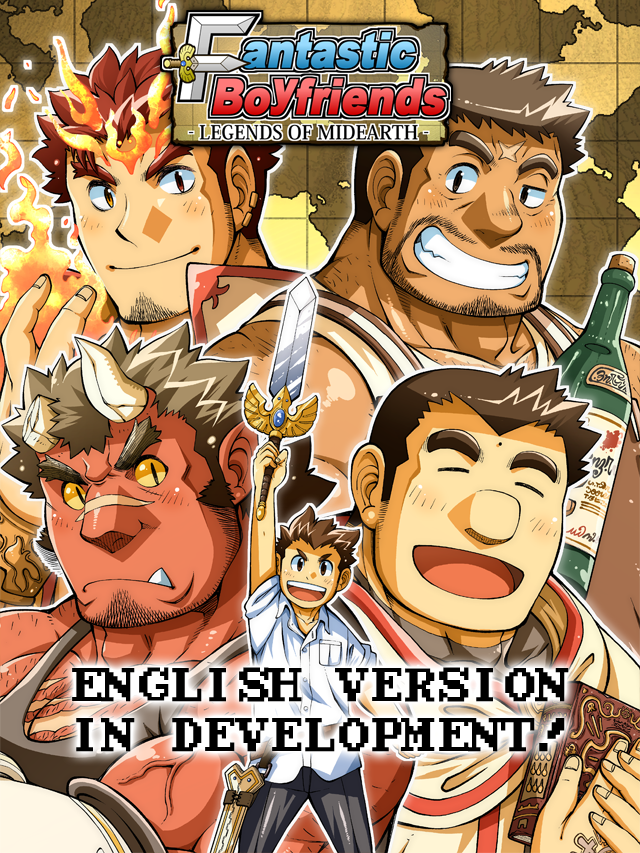 The basic gist of the game is you play as the adorable protagonist holding the sword in the image above, who gets magically spirited away to the fantasy world inside an app on his phone (so meta!). Like many epic fantasies that have come before, you're tasked with nothing less than saving the world from the forces of evil. Fantastic Boyfriends is unique, however, in that you gather a band of hunky fighters and adventurers to aid you in your quest… and maybe share a budding romance with, too!
The developer, Lifewonders, is an emerging LGBT-friendly company with the goal of showing a wide variety of different kinds of relationships and genders in their games, starting with Fantastic Boyfriends. While Fantastic Boyfriends was generally created with a gay male audience in mind, they hope to expand their reach even further in future titles!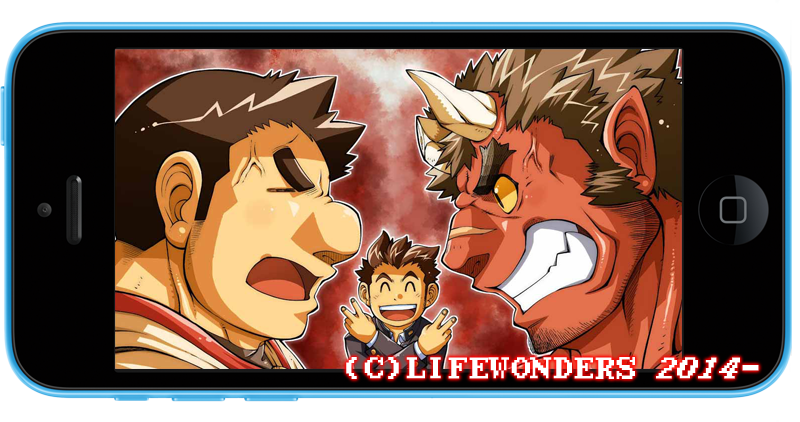 Needless to say, it's been an honor to work with a developer that values diversity in gaming. I've already done significant work on localizing the game for them, but as a small indie developer, they're going to turn to crowd funding to raise the remaining funds to localize Fantastic Boyfriends. The crowd funding campaign will be announced by the end of spring, but for now, you can head over to the official English website to learn all about the characters, gameplay, and world.
You can also follow them on Twitter for updates, but rest assured, I definitely won't stop talking about it when the crowd funding actually gets rolling!