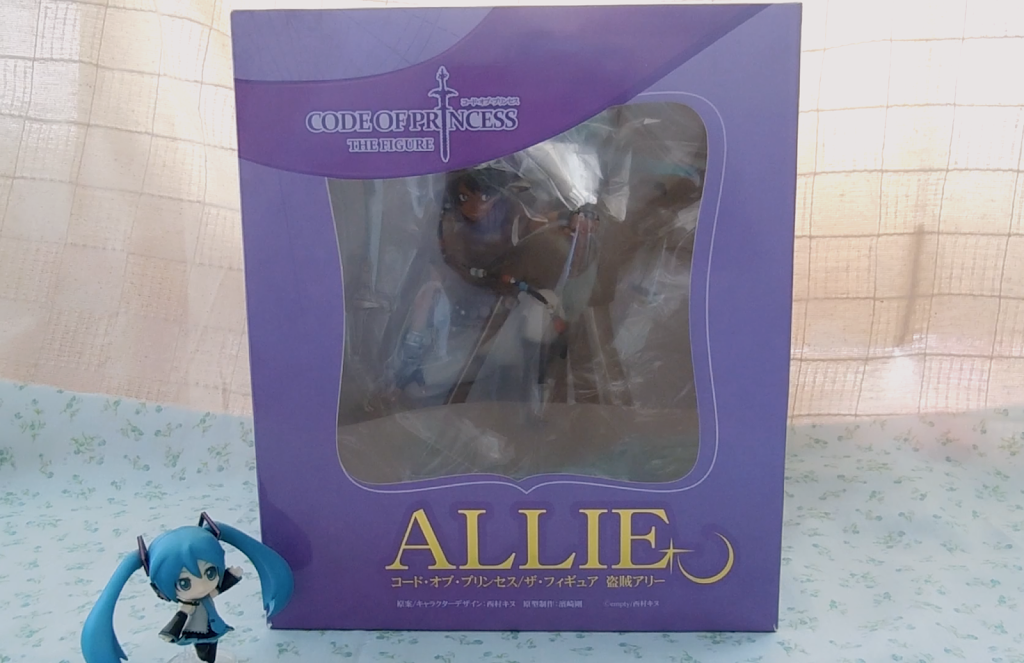 This is it, folks. I've finally fallen into the deep, money-swallowing hole that is scale figures. I don't know whether I should be relieved that I lasted a whole year since I bought my first Nendoroid, or if I should be disappointed that I only managed to keep myself away from them for so long. Either way, I'm in it now, and there's no better way to celebrate the occasion than with a review!
The figure I purchased came completely from left field – I didn't have this figure on my theoretical "if I ever decide to buy scale figures this is what I'd get" wishlist, and I even broke my cardinal rule of not buying merchandise for media I'm not familiar with.
Ali Baba
, or Allie, as she's known in Japan, is a character from the 3DS brawler
Code of Princess
, which was released in North America by Atlus way back in 2012. The figure itself was later released in Japan in December 2013, and, as far as I can tell, is a relatively niche figure even among collectors (probably because she's overshadowed by her
busty counterpart Solange
…).
As you can see from the photo above, the box itself is very lackluster. Still, I was surprised by how massive it was when it came in! The Hatsune Miku Nendoroid Petit is there for scale and, well, cuteness factor. I didn't bother taking any photos of the rest of the box, as it was completely plain and unremarkable. From what I've seen, there are usually at least images of the figure on the back of the box to show potential buyers what they're getting, but there was nothing of the sort for Ali Baba.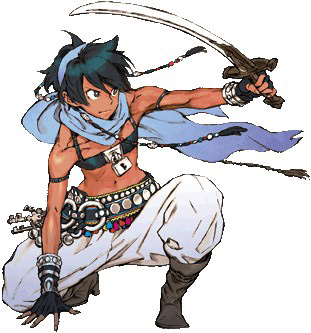 I tried to find the official artwork the figure was based on, and though I can't confirm for sure, the pose in the image above fits the figure to a T. If you're thinking to yourself, "Hmm, that art looks strangely familiar," that's probably because it's drawn by Kinu Nishimura, an artist well known for her work on the Street Fighter series as well as the recent Zero Escape games. That's part of the reason why I let my "no figures of characters you don't know" rule side, as I've always been a fan of her art and I've adored Ali Baba's design since back when Code of Princess was first unveiled. Admittedly, I always though she was a he, but after doing some research while waiting for the figure to arrive, I found out that she is in fact a lady thief, which only makes her more bad-ass in my book!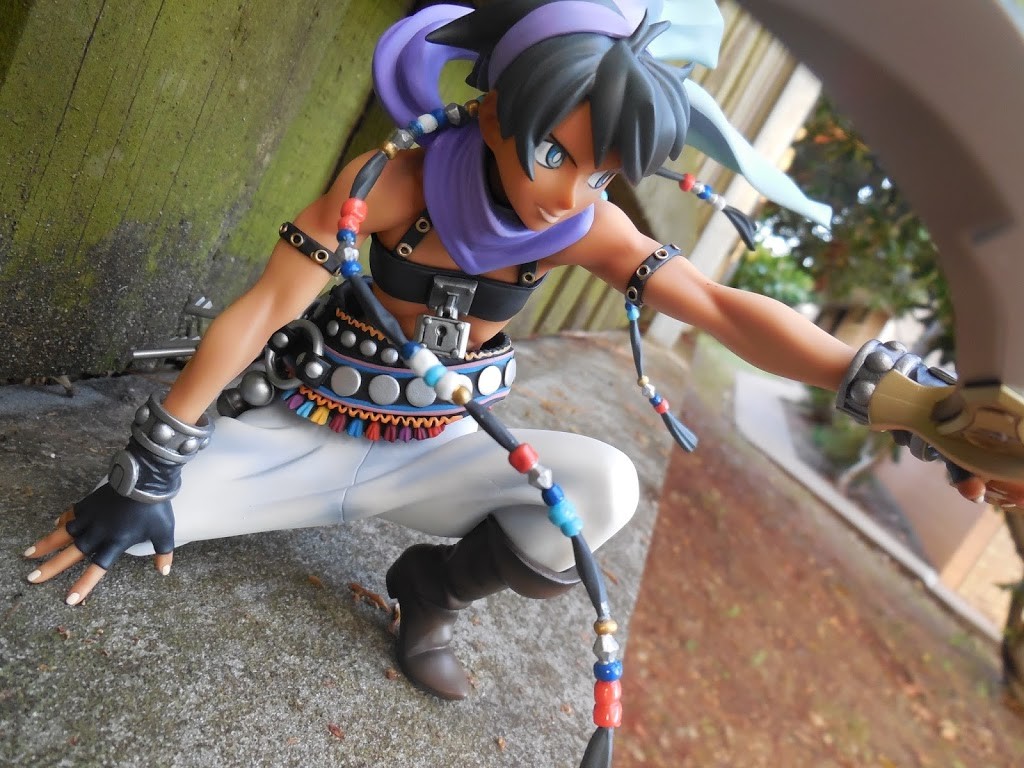 Before I go any further, I have a confession to make. When I was trying to remove some plastic packaging that had been inserted around her scarf, I managed to break the beaded strand of hair that whips around in front right between the gold and silver beads just next to her head. My first figure, broken! Luckily I only spent about $35 on her rather than the retail price of $90, or I probably would've burst into tears on the spot. After having a minor freak out, I read up on figure fixes and went to the store to find some super glue. Luckily, with a little elbow grease to hold the piece in place, it stuck! (Almost) good as new!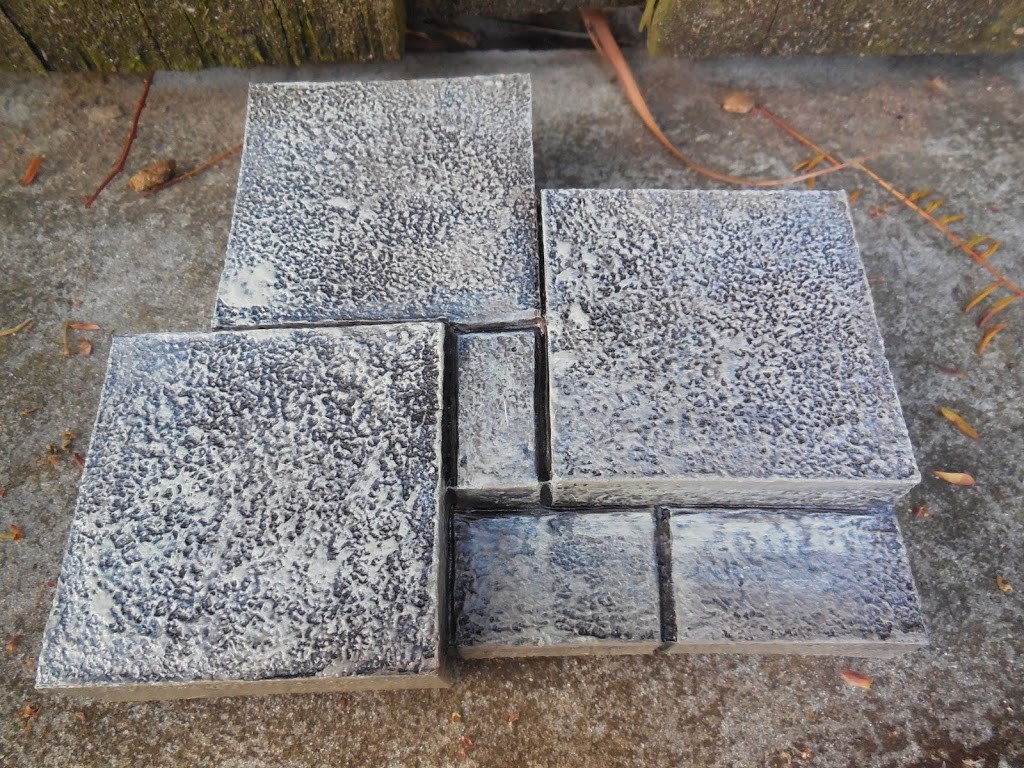 Since this was my first scale figure, I don't really have any bases to compare with, but I was pleasantly surprised by the paint job. More importantly, I love that she doesn't connect to the base with pegs – while it does make it easier for her to slide off the base if accidentally bumped into, it also means she can be posed in other settings without having to worry about pegs at the bottom of her feet.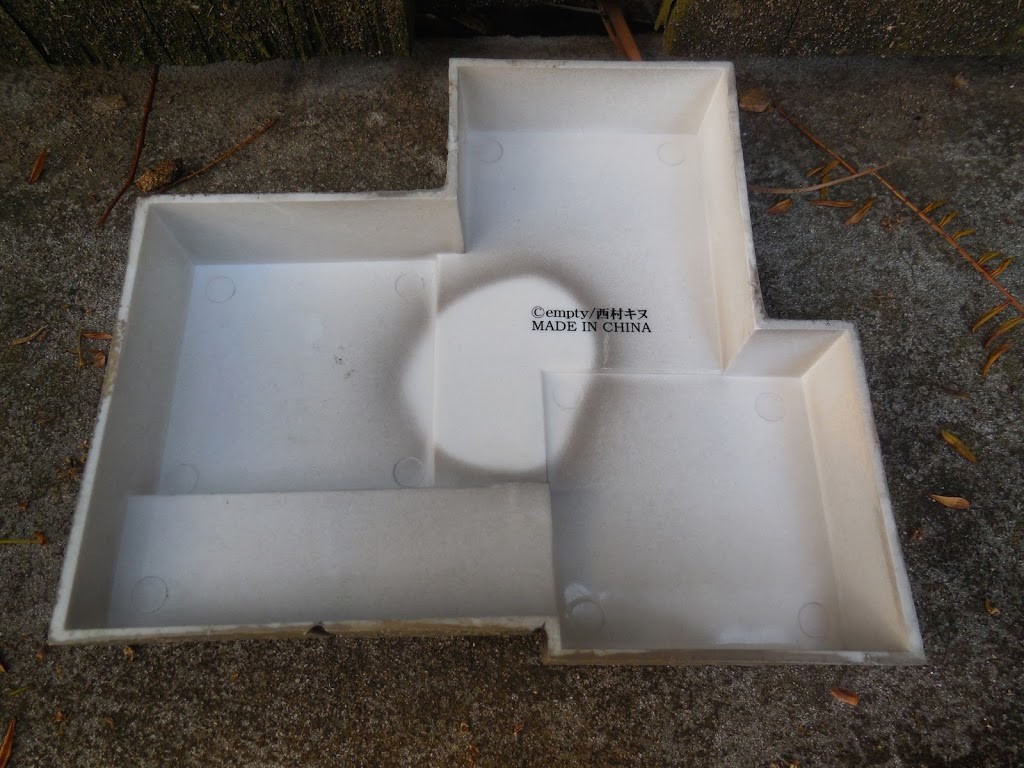 Considering how hefty the figure itself feels, it's a bit odd that the base is such comparatively flimsy plastic. But I'd say it does the job pretty well: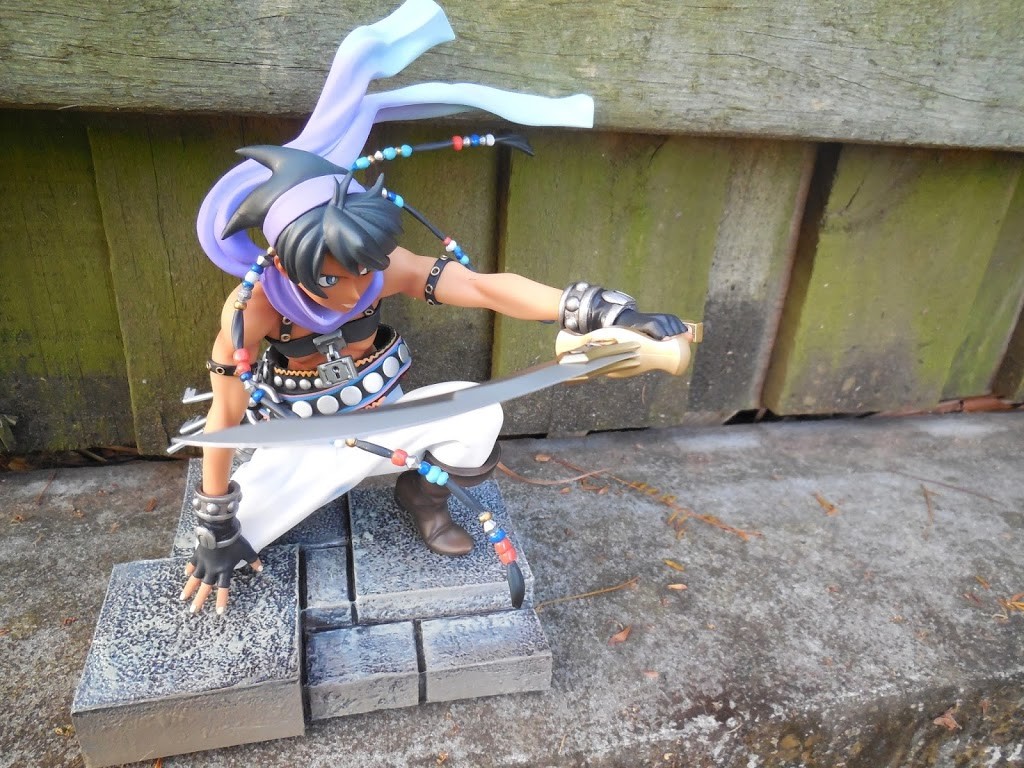 Since I haven't played Code of Princess, I'm not sure what setting to imagine her in, but the base feels very castle-y to me. It's hard to make out in the photo, but her right hand doesn't quite touch the base, which may seem counterintuitive at first. However, I think it really helps to enhance the movement of the piece! I can totally imagine her quickly crouching and drawing her sword in a preemptive attack.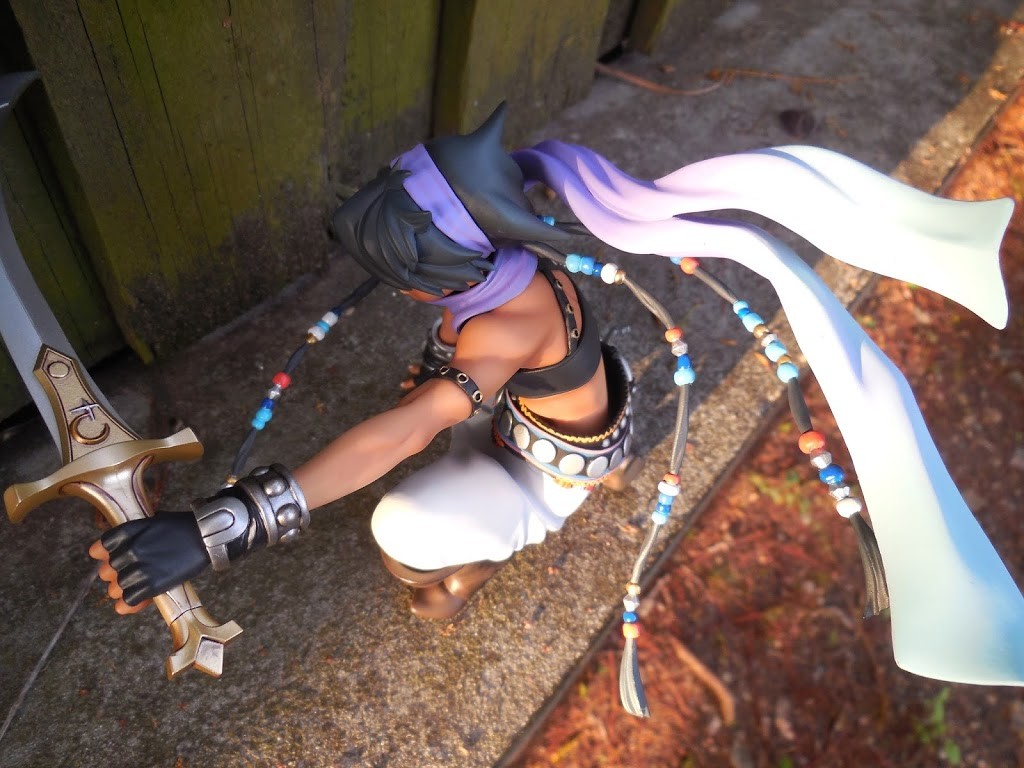 If I were a seasoned figure reviewer, I might have taken pictures of all her parts separately, but after breaking her once, I've decided not to mess with it any more than I have to. Her sword originally came in two pieces, with the hilt removed so it could be placed in her hand. It actually really difficult to slide it through her hand! It's barely noticeable, but I think I scraped off a little paint on the hilt when squeezing it in. While the the sword itself definitely isn't a highlight of the piece, I do like the crescent moon and star detail on the hilt.
Her neck also separates from her body so her scarf can be removed, but it doesn't look like a complete piece without it, in my opinion. I love how it's not a single color, but rather fades to a pale blue at the end! I don't know if it's normal for scale figure heads to be removable, but if they wanted to add flexibility to the figure, I would have preferred an alternative facial expression over the removable scarf.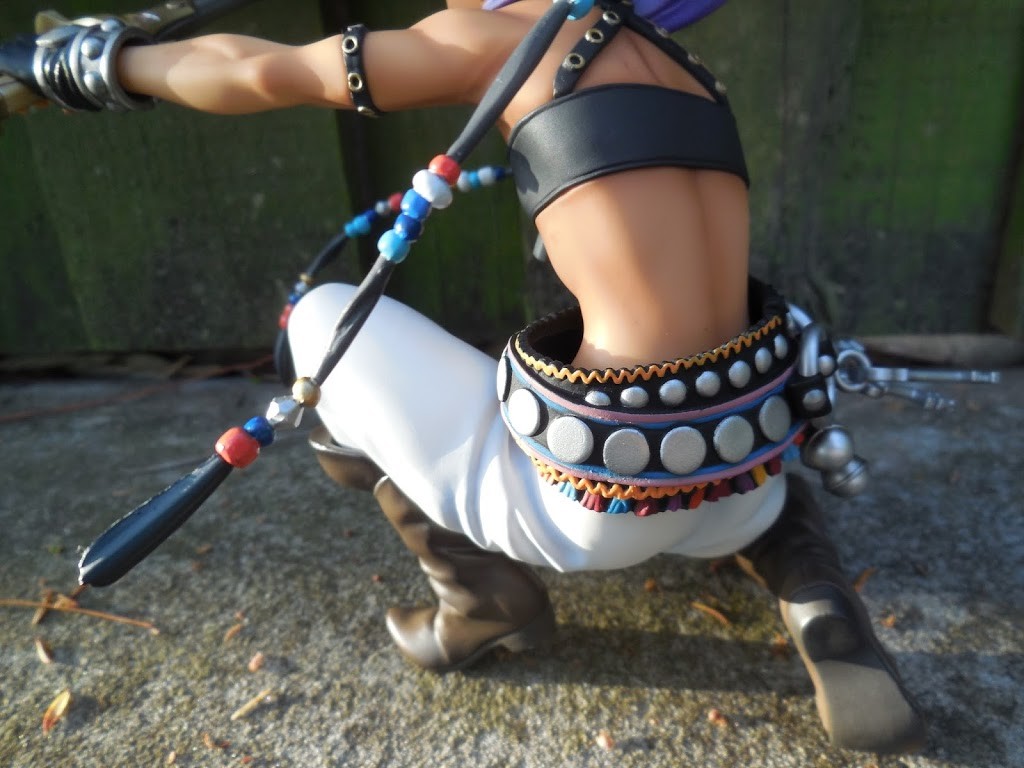 The real attraction of the figure, though, is from her torso down (don't get any funny ideas!). I love her belt/key ring/sash things, and something about the way her feet are positioned make her boots really appealing, as well! The belts in particular have some really nice details, like the colored tassels along the bottom.
Look at those keys! The way they're spread out really makes the figure feel so dynamic.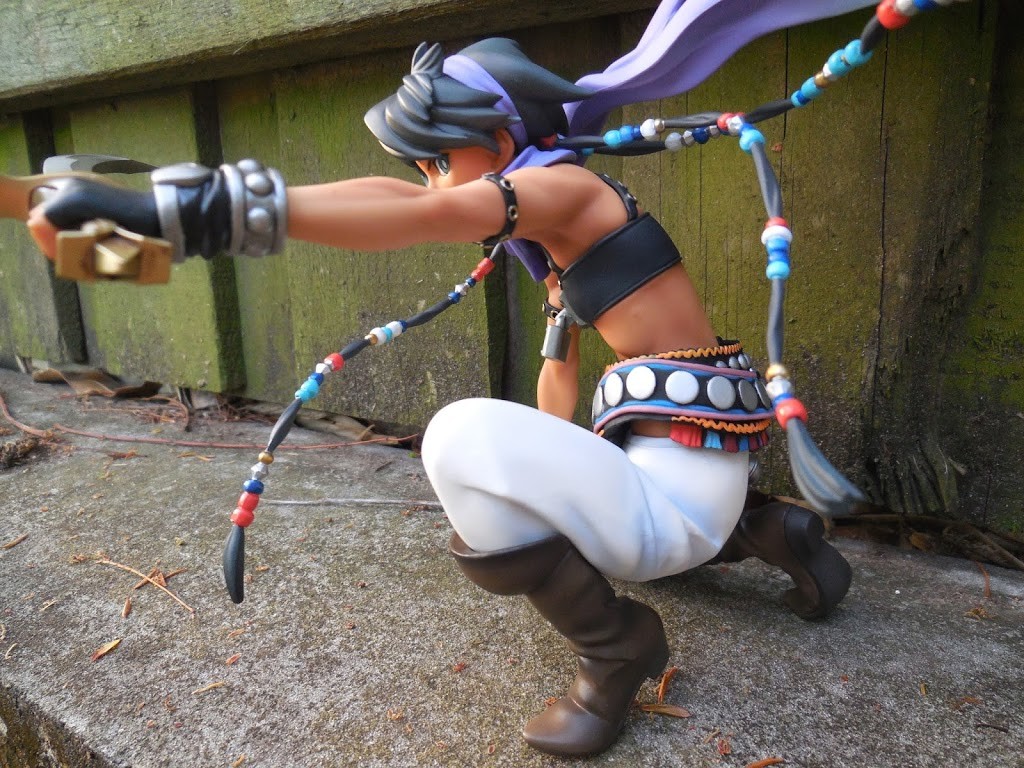 What I don't understand is why they made the belt section separate from the rest of her body. The tassels mysteriously disappear from the area around her left leg, as well, which doesn't make much sense when you scrutinize it up close.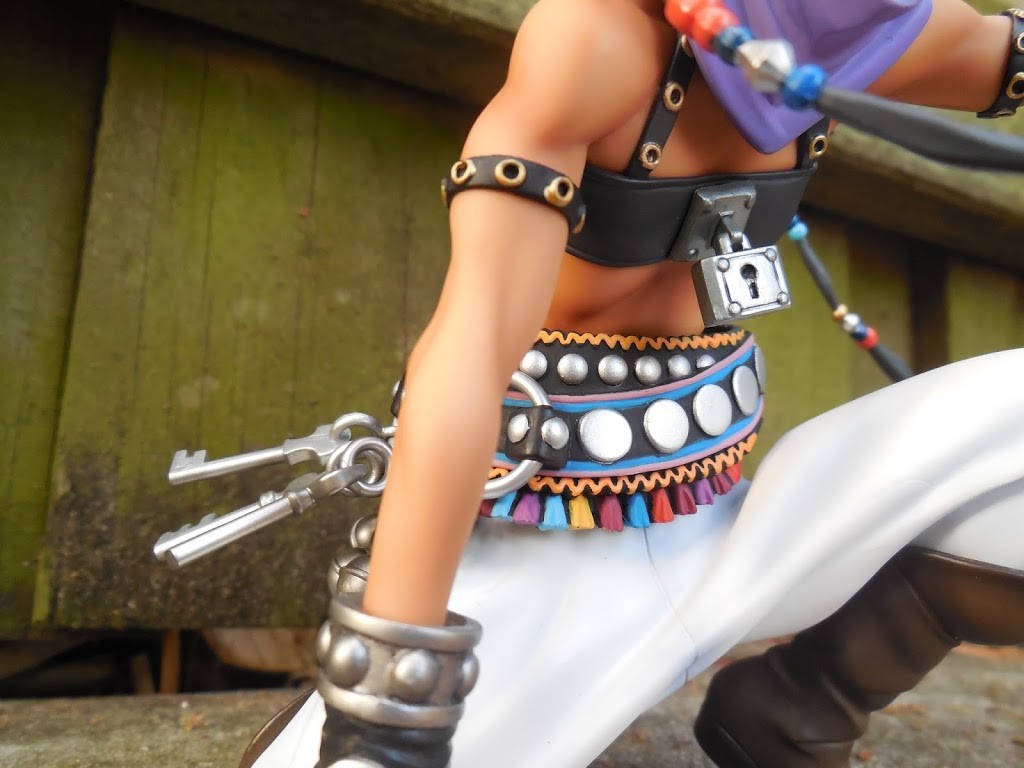 No matter how I move the belt portion around, there's always this weird gap from where the tassels disappear! In a figure that is so well designed overall, it's such as shame that they didn't fix this detail. Since the torso can't be separated from the body to remove the belts, I don't know why they didn't make it all one piece…
My only other critique is that there are a few instances where paint is where it shouldn't be. The paint job overall is very well done, but there is this mysterious dark line on her arm, which is unfortunate, but it's not too noticeable. Her white pants also have a few minor blemishes on them, but its hard for me to tell if that's from me scraping her when I took her out of the packaging or not.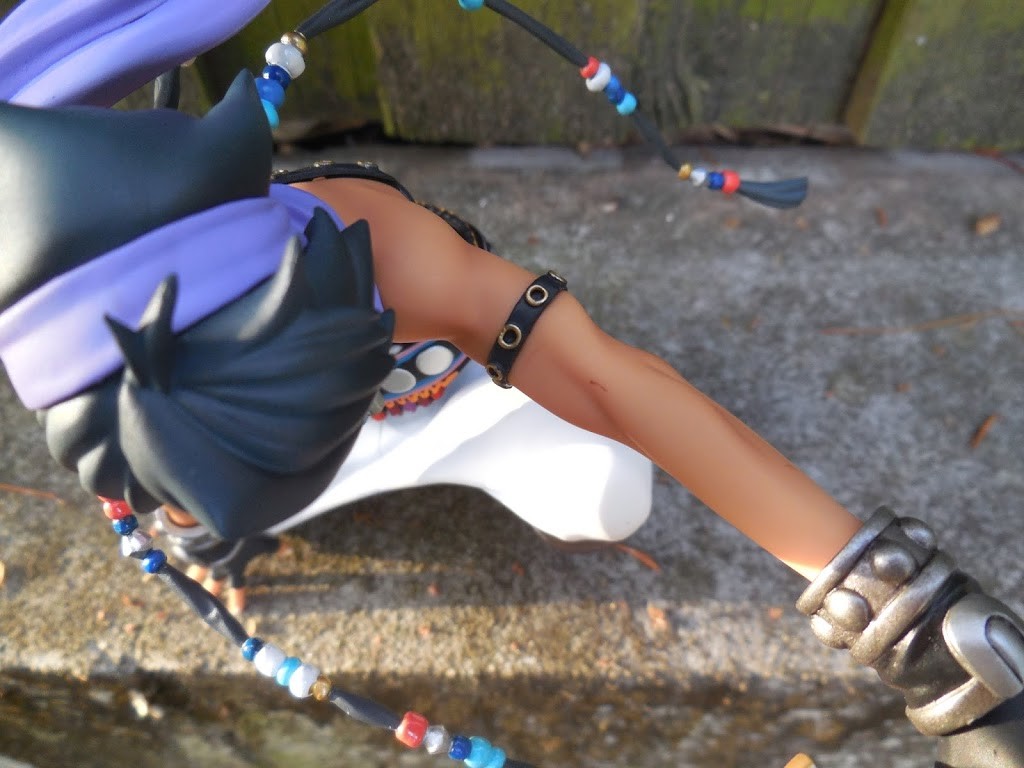 Even with the minor paint and design flaws (not to mention the flimsy hair piece that I broke), I am still utterly thrilled with my first scale figure. From what I've seen, her design and color scheme is quite unique, and while I don't think I could ever bring myself to spend upwards of $100 for a hunk of plastic that I can't even pose, she was a total steal for $35 at
Plamoya
!
I didn't think I would be ordering any other figures for a very long time, but it just so happens that one I've been eyeing went on sale for just over $35, as well, so of course I had to bite. I guess $35 is my scale figure sweet spot! I just hope for my wallet's sake that I don't start getting eyes for anything too expensive…