I've always said that the best kind of nerdy fashion is that which incorporates nerd/geek culture in an interesting yet trendy and not completely obvious way, and this new Card Captor Sakura bag line by the Japanese brand Super Groupies does exactly that. They manage to be adorable and functional without screaming "I'm from an anime/manga series!" but also have lots of details that will most certainly appreciate. Let's take a look!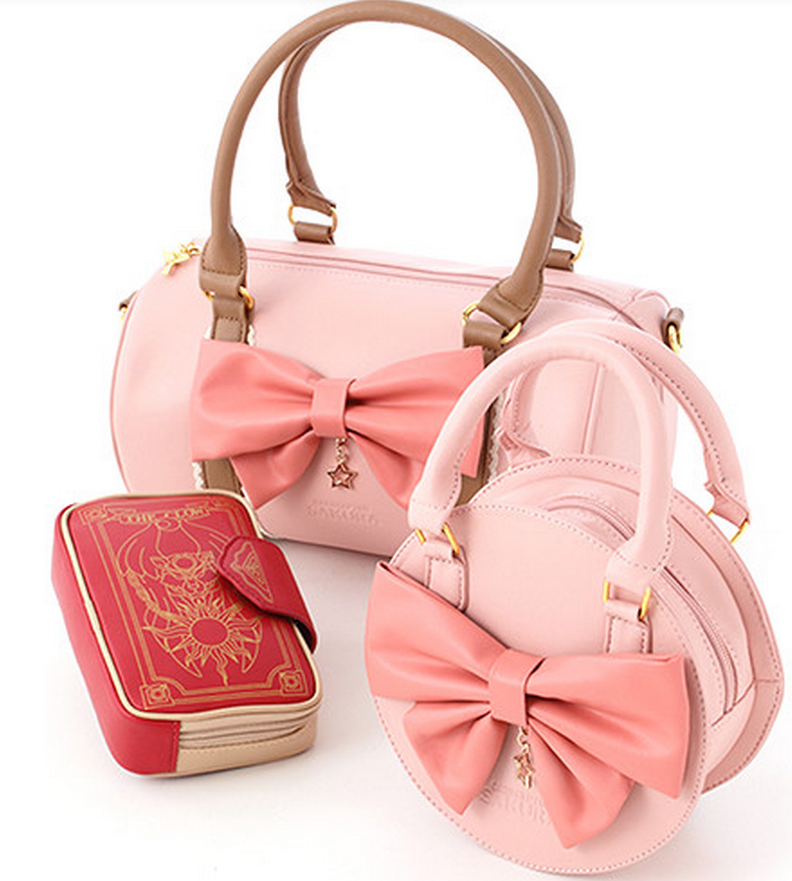 The largest bag, pictured at the top, is a "roll Boston bag" and priced at ¥7,800, while the smaller shoulder bag is ¥4,800. The small red Clow book pouch is for organizing your things within a larger bag, and is priced at ¥3,800. Both larger bags feature iconic bows similar to those found on Card Captor Sakura's many outfits, but a closer look reveals a lot of cool details: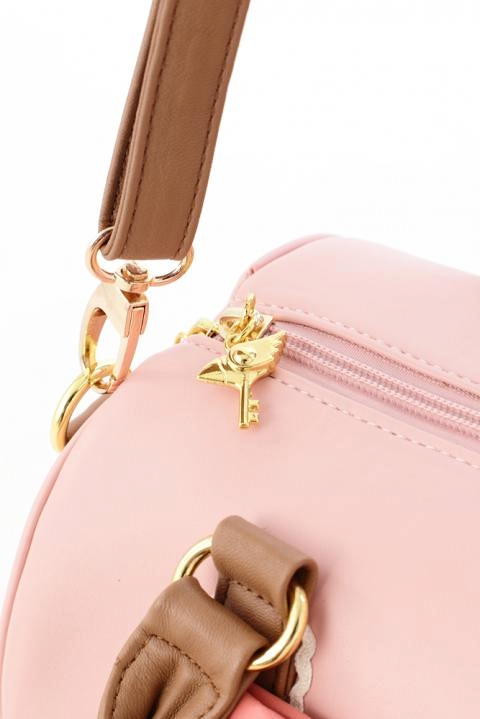 The zippers are shaped like Sakura's sealing wand when it's in key form!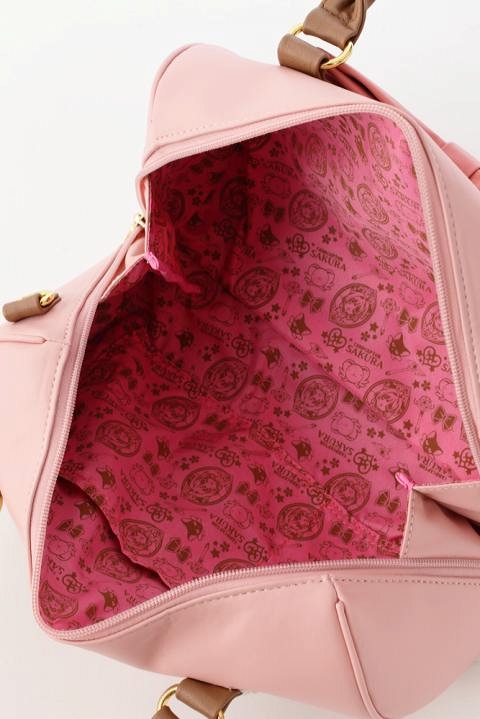 The inside of each bag is even patterned with a Card Captor Sakura-style print!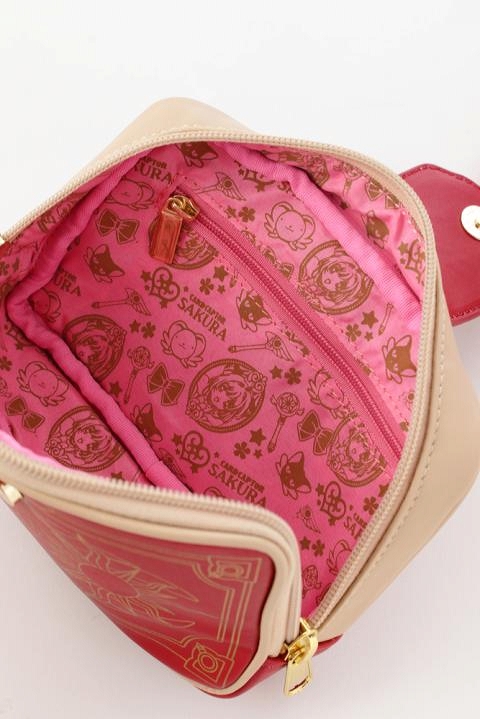 Here's closer look of the print, as seen in the Clow book pouch. The pattern of Sakura, Kero, Spinel, and various accoutrements is really special.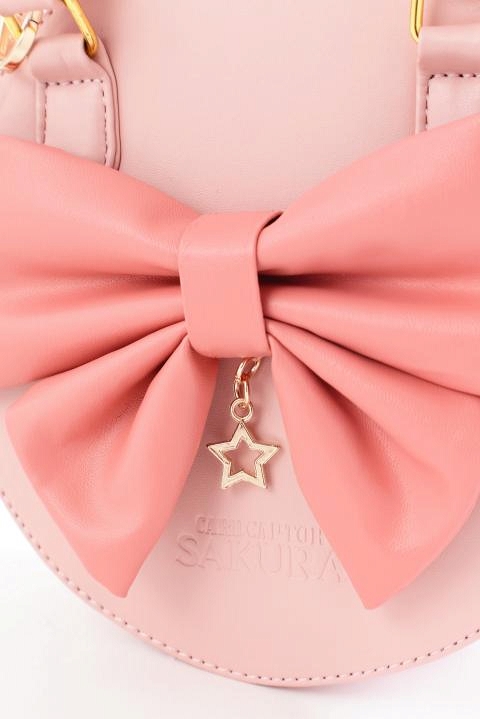 Both bags also have a faint embossing that says Card Captor Sakura, along with a cute star pendant hanging from the bow.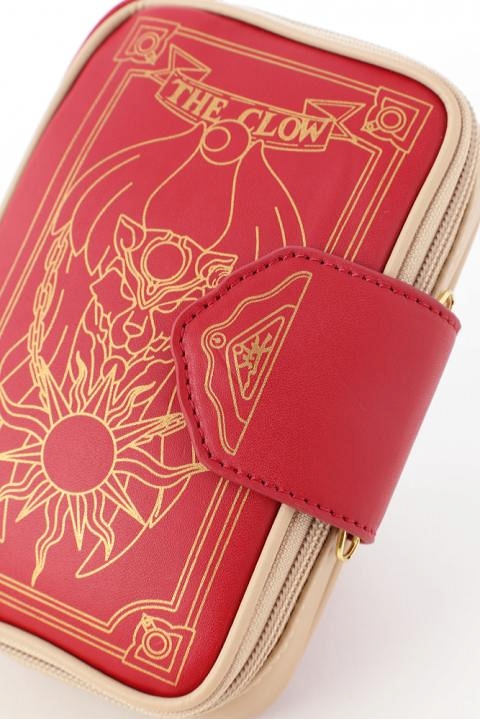 Finally, here's a close up of the Clow book pouch. I really love the design on this one!
Card Captor Sakura-inspired bags aren't the only CCS items Super Groupies is offering, though they're definitely the most exciting.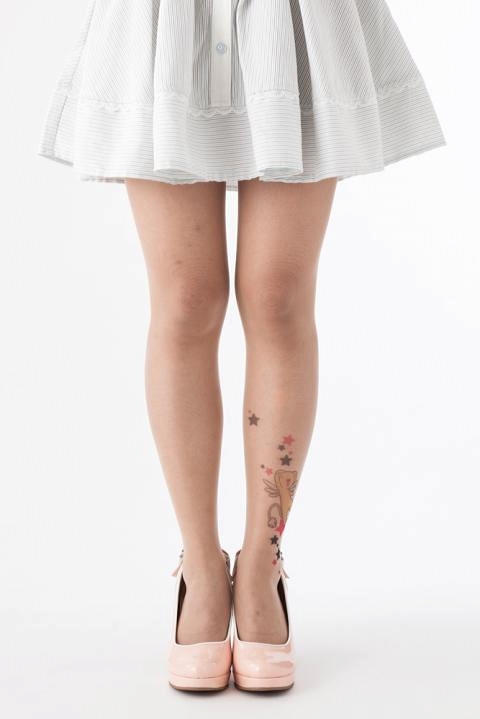 It's hard to make out the design by the ankle, but there are also these Kero "tattoo" stockings. I'm not actually all that fond of these… I think I'd much prefer a pair of stockings with a full pattern like the one featured inside the bags, even if it is a bit flashy (what can I say, I like flashy stockings).
Super Groupies also offers a number of other anime-inspired items, including some gorgeous Revolutionary Girl Utena shoes. I can't say yet whether or not I'll spring for one of the Card Captor Sakura bags, but I know at the very least that I'll keep this brand on my radar from now on!