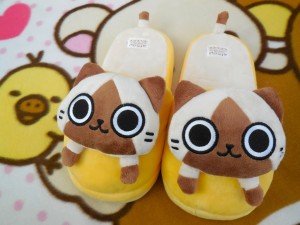 I guarantee by the end of this post those soulless eyes will start freaking
you out (if they don't already)
I received these as a Christmas present from my mom, and I have to say, even though it's the middle of the summer here in Australia, I can't help but want to wear them around the apartment. They're just so cute!
But cuteness if only half of a premium slipper package. And, in the case of character merchandise like this, there's always the possibility of bootleg items. Let's take a closer look:
First, can I say that the little tail on the back is the most adorable detail? Anyway, the label looks legit, even though it's sewn on rather crookedly.
The tag, however, makes it clear that this is definitely official Capcom merchandise with that fancy gold Capcom seal. You know you've got something special when you can't even throw the tag away! That, or you're me.
Aside from being made from a very soft, fluffy fabric, the slippers come with an anti-slip bottom. My house is fully carpeted so I don't really have to worry about this, but it's nice to have if you live in a place with lots of wood floors or other slippery surfaces!
Here's what they look like on. I don't think I'll be able to stop looking at my feet! The felyne heads are extremely well sewn, and it really feels like I'm stomping around on a pair of plush toys with how cushy they are. Of course, they are built with Japanese feet in mind, so if you have larger feet they unfortunately probably won't fit. I generally run about a size 8 (25 centimeters), and my heel is just at the very back of the slipper.
One last thing: check out how big the front of these are! They're not called plush slippers for nothing. Using the universal measurement of the PSP case, they are a little more than half a PSP case tall.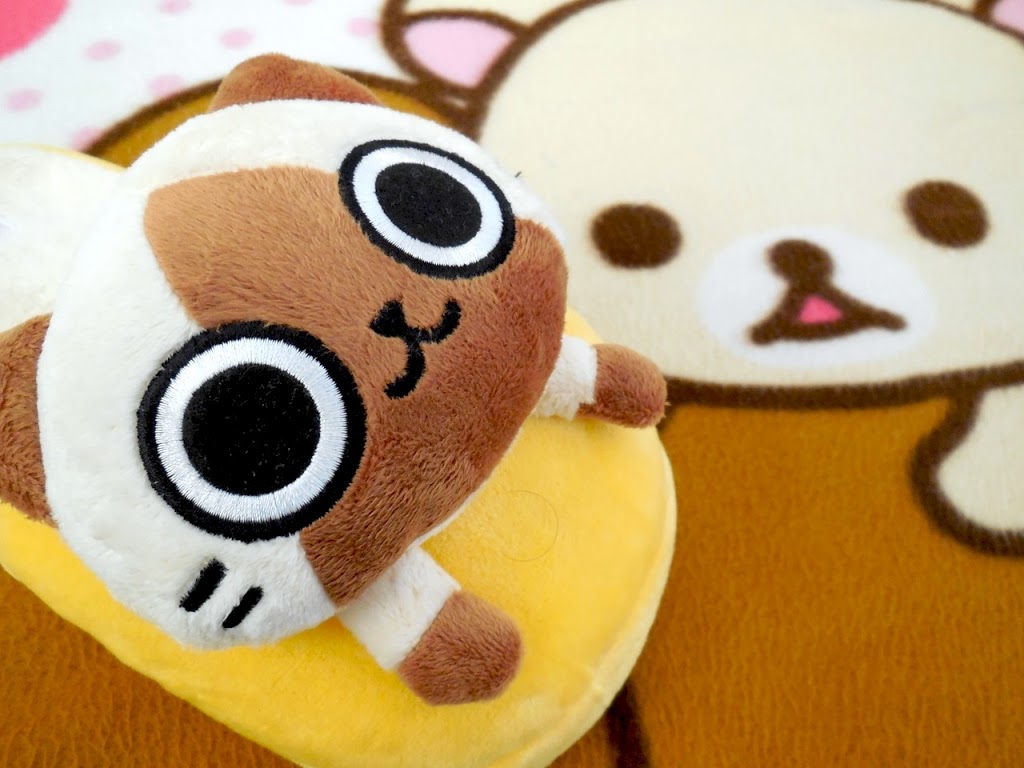 How can you say no to that face