I mentioned in my last Memos from Mamemura post that I'd rekindled my love for Animal Crossing: New Leaf after a bit of a slump over the holidays, and let me tell you, I am 100% back down the rabbit hole. What could be responsible? Well, for one, I've discovered the realm of "My Design" blogs!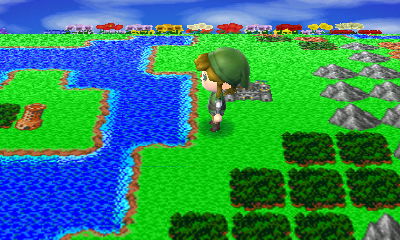 An old-school Dragon Quest-themed town!?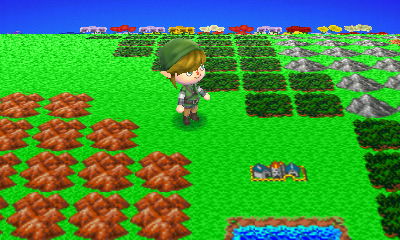 They even have tiles for towns and castles! (source)
My Design, of course, refers to the ability to make custom patterns for everything from shirts to sign posts in Animal Crossing: New Leaf and share them via QR codes. There are literally hundreds of talented people all over the internet creating all manner of amazing and adorable things! It's hard not to be impressed by the sheer talent these people possess. Here are a few of my favorites so far: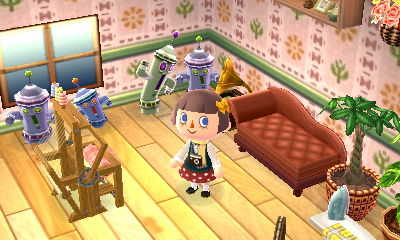 Look at the detail they've put into the scarf and camera! (source)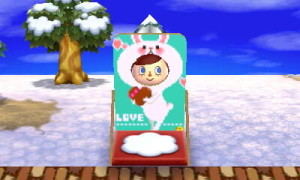 This is just perfect for Valentine's Day (source)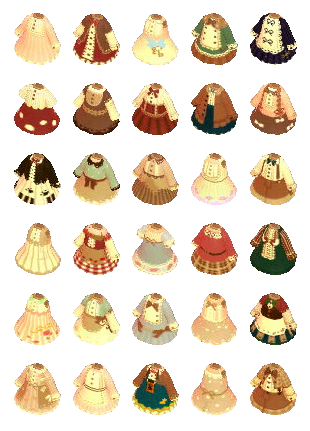 So many gorgeous dress designs! (source)
The creator of this one did both the lace pattern and dress! (source)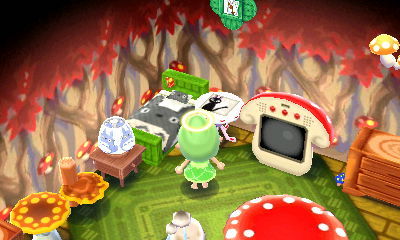 These Ghibli-inspired designs go wonderfully with the mushroom furniture (source)
There really are so many amazing blogs and sites; it would be impossible to list all of them here. But, for the curious, I highly advise going to this page that catalogs the highest-ranked Animal Crossing: New Leaf My Design blogs and check out some of the top hits! Alternatively, this site is chock-full of links to anime/game-related My Designs.
Unfortunately, it's hard to say whether or not these will be compatible with the English release of Animal Crossing: New Leaf. The Gay Gamer tells me Denpa Men QR codes made in Japan were not compatible with other regions, which is a little disheartening, but hopefully Nintendo realizes the importance of players being able to share their creations and doesn't restrict QR code recognition to copies of the game from the same region. But, even if they aren't compatible, I have no doubt an ample English QR community will arise with just as much talent as the Japanese one! We'll just have to wait and see…
Note:
I have not posted any QR codes here because most Japanese bloggers specifically request that their QR codes not be shared on other sites. If you're interested in getting the QR codes for use in your copy of
Animal Crossing: New Leaf
, please go to the source links under the images!