Artist Kuitsuku has a series of illustrations featuring Disney characters with Pokémon that are bound to put a smile on your face, and in honor of Kingdom Hearts 3D (Disney/video game crossovers! Get it?!) I'd thought I'd share some of my favorites. I'm surprised I've never seen a Disney/Pokémon crossover before!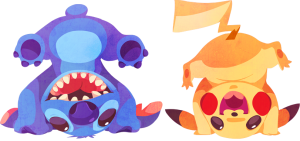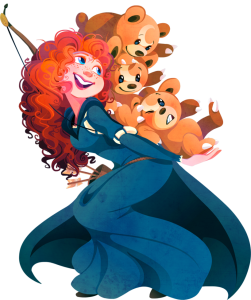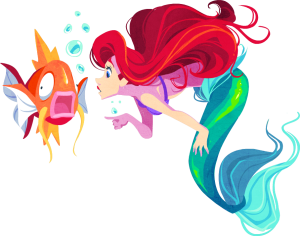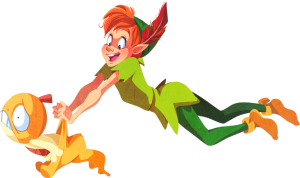 the full set can be viewed here
The Scraggy/Peter Pan combo is definitely my favorite! I love that the illustrator took a scene from the film itself, rather than having the characters in the more generic poses shown above.
I definitely hope she continues with this series, perhaps with Mulan with a dragon Pokémon? Or perhaps Alice with Buneary in place of the white rabbit?
Are there any Disney/Pokémon character pairings you'd like to see? How about the other way around – animals from Disney films paired with Pokémon trainers? So many possibilities!