Thanks to everyone who entered the holiday contest! With the help of random.org, I have selected our winners!
First up, we have the winner of Crimson Spell volume 1… Bryan Ochalla! Congrats!
Second, the winner of the Arc Rise Fantasia/El Shaddai pack… ftkubota! Yay!
I'll be contacting you both via email shortly, so keep an eye out for that. Thanks again to everyone else who entered… I'm sorry you couldn't all win something!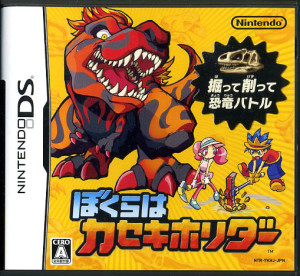 Fossil Fighters!
In other news, today is my birthday! I got my Wii! Fossil Fighters for the DS! It's a very game-y birthday indeed, just how I like it. Too bad I don't have any time to play any of these games, what with all the moving we're doing. We'll be moving into a big new 2 bedroom apartment this weekend, so there's a lot of cleaning and organizing to be done… But I won't bore you with the details. I'll be back to my regular posting schedule in a few days!