Time sure flies! Have you noticed I haven't been posting very frequently (all two of you)? Well I had, but I've been quite busy with some new and exciting stuff over the past week or so, and unfortunately I had to put all of my great blog post ideas on hold! Most importantly, I've been promoted to junior editor over at
Video Game Writers
, and I'm quite thrilled about that. Who would've thought?
Well today I finally got my package from the US, and in it was my Atelier Totori premium edition (among other games, but that's for a later post)! I never preorder things, let along get collector's editions, but I was so enamored with Atelier Rorona a couple of months ago that I jumped on the chance to get both the game's soundtrack and artbook. The art is just so lovely that I had to share!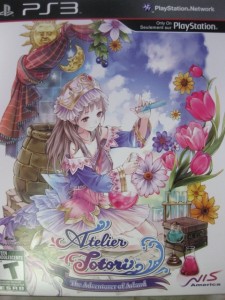 The whole set comes in a cardboard box featuring the Japanese/European box art, which is much prettier than the NA version, in my opinion: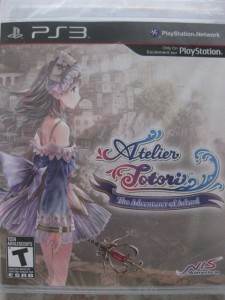 Next we have the soundtrack CD: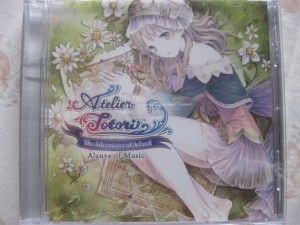 And the CD itself. Isn't it cute? I haven't seen this illustration used anywhere else.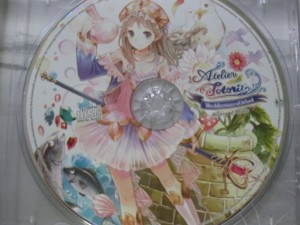 The art book is a tad disappointing, as it's only the size of the game case itself, and as you can see they've reused the cover art.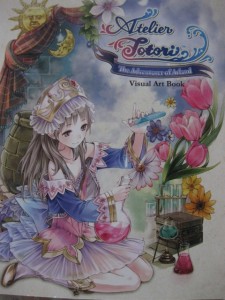 The art inside doesn't disappoint, however, and I particularly liked looking at the character sketches and some of the earlier scrapped character designs.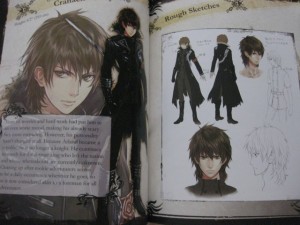 For those familiar with Atelier Rorona –– Sterk is back, but he's much more broody this time around!
I'm not particularly fond of Gino (the childhood friend)'s character design, shown right, but one of his earlier versions looks quite appealing! I really wish they stuck with the swashbuckling look. What hair!
Some of the early designs of Totori look great, too! I'm not a fan of the version pigtails, but I almost prefer the top one with the yellow dress to her final design. It's really interesting to see what could have been!
And finally we have the tear and water resistant poster, which was an exclusive to the NIS America online store. Er, I'm afraid to ask why a poster needs to be water resistant… Anyway, this poster clearly isn't aimed at me, as both side feature Totori looking, well, cute. If it were me, I'd much rather have a group illustration or even the very first picture they used as the box art on the limited edition (or, I admit it, one of the male characters…). Can't have everything, I suppose!