Ok, if you haven't seen me tweeting like a mad fiend about the recently-announced otome Atelier game, then, well, I suppose you haven't missed out on much, unless you're living under a rock and didn't know that an Atelier otome game was recently announced. It's big news for me, at least, seeing as I'm a recently-converted Atelier Rorona fan and long-time otome game enthusiast. Tthere are probably at least 2 other people in the world excited for this game besides me, I'm sure.
So far there hasn't been much news about Atelier Elkrone aside from the fact that it will somehow combine traditional otome game elements, allowing you to pursue the love interest of your choice, as well as some aspect of the alchemy gameplay from the Atelier games. How much alchemy will be involved has yet to be seen, and I'll admit I'm a little worried the most "Atelier" we're going to get in the game will be in the form of character designs and story elements, but who knows. Call me a cynic.
Speaking of which, I'm already seeing some Atelier Rorona in Mery, Atelier Elkrone's protagonist: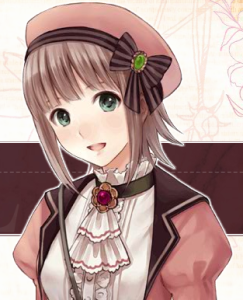 Atelier Elkrone's Mery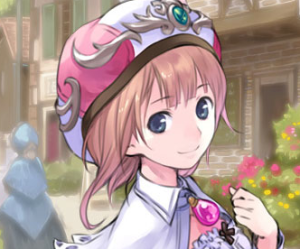 Atelier Rorona's Rorona
You may have bought a new hat, Rorona, but you can't fool me! I would've been fine if they had come out and said the game was going to be about Rorona again, but making an entirely new character that still manages to look almost exactly like Rorona seems a bit like a cop-out to me. In fact, I don't think I'll be able to think of Mery as anything but Rorona, actually! It's literally hard to tell them apart!
I did some snooping on the NISA forums (NISA is the company behind the localization of Atelier Rorona and Atelier Totori) and apparently Idea Factory, the company working on the Atelier side of things, has a reputation for recycling their own material? I'd love more information on this, but I can't say I've played a ton of Idea Factory games myself, so I can't really comment. Of course the art in Atelier Rorona and Atelier Elkrone looks like it's done by the same artist, but that doesn't excuse them for being lazy! Well, if nothing else, this guy looks interesting enough: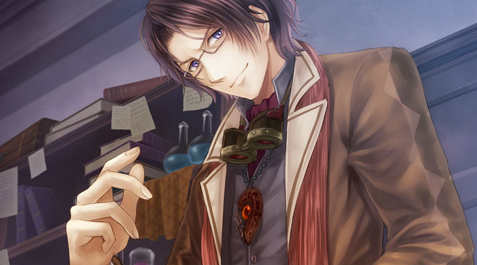 Digging the steampunk goggles!
There's still a lot to be seen regarding Atelier Elkrone, but even if the protagonist looks exactly like Rorona, knowing me, I'll probably give it a shot.