Talk about a surprise announcement! Just before the holidays, UK publisher PQube has announced that they will be working directly with developer Mages to bring acclaimed visual novel Steins;Gate to PlayStation 3 and Vita to both North America and Europe in 2015.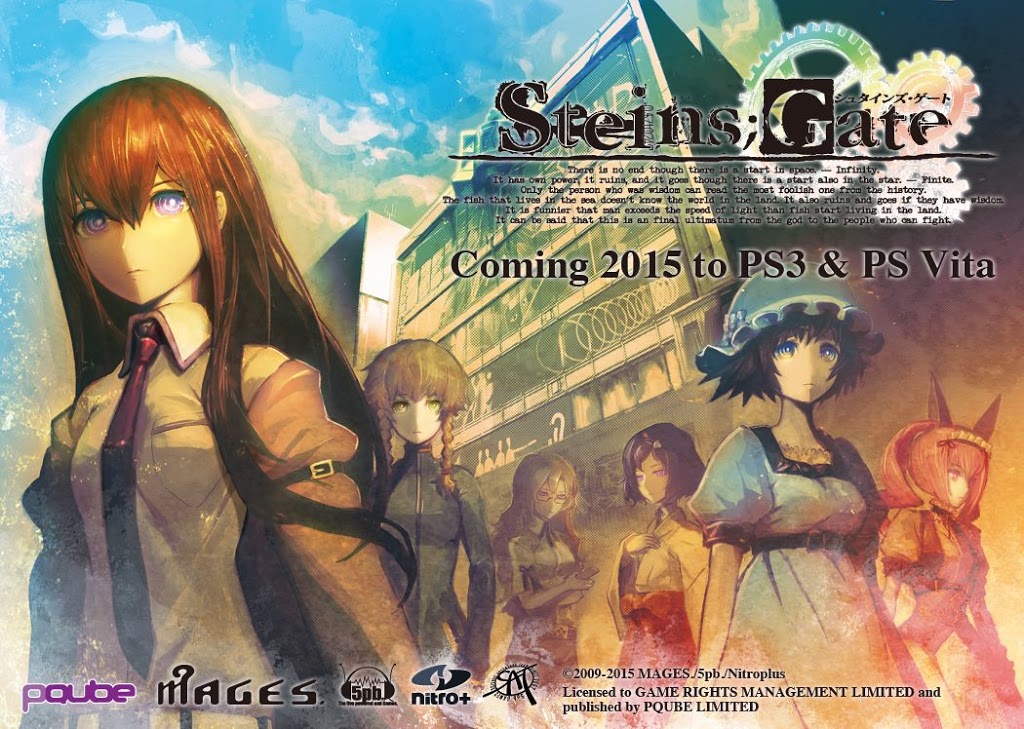 So far, other details are scare: According to Siliconera, who followed up with PQube, it's not set in stone whether the release will be physical, digital, or both, but PQube representative Geraint Evans is adamant that they will strive to release a physical version if at all possible.
What makes this announcement particularly surprising is the fact that JAST USA already released their own English version of Steins;Gate for PC earlier this year (both physical and digital), but at that time there was no word of a console release. When speaking with Siliconera, Evans said he was unsure at this point if they would be using JAST's translation.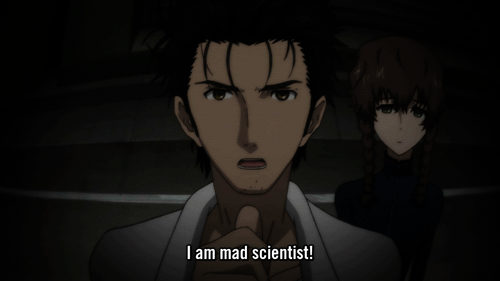 (gif from the Steins;Gate anime adaptation)
Steins;Gate is about the self-proclaimed mad scientist Rintarō Okabe (pictured above) and his group of tech-savvy friends who discover they have the ability to send text messages back in time and effectively alter the past using a modified microwave. The game is a classic visual novel with gorgeous visuals and a story that advances through a text message-based system where what messages you choose to respond to determines the direction of the narrative.
As someone who doesn't really enjoy playing games on my computer, I'm extremely exited for the console version of
Steins;Gate
. It will be the perfect game to play on the Vita, and it's always great to see more visual novels come out in English! For more updates on the 2015 release,
like the official page on Facebook
.