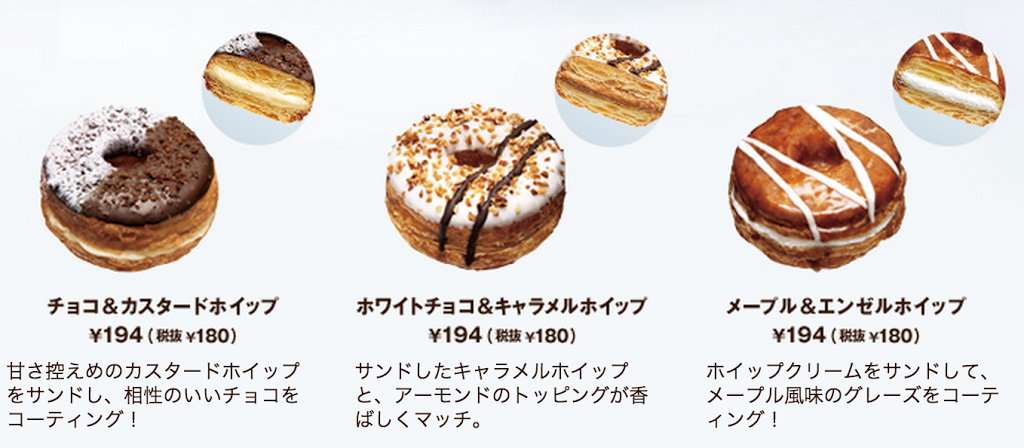 Mister Donut now has cronuts! Why are Japanese sweets always so amazing?
The first item in their 2nd March shipment was an Anpanman chocolate lollipop. It's too adorable! So adorable, in fact, that we need to see it from another angle…
The flavor of the chocolate wasn't anything special, but it was still a tasty and cute treat! I could have sworn I tasted a hint of strawberry in the pink chocolate, but I couldn't see any mention of strawberry in the packaging, so I may have been imagining things…
Ok, the back of the packet isn't all that interesting, but it does provide instructions on how to make this takoyaki candy snack. I can't wait to try it out! I'll be filming an Apricotsushi Samples video for this one, so keep an eye out for that! In the meantime, you can watch Candy Japan's how-to video if you're curious to see what it looks like. I think it's great that they included a video in their newsletter showing how to make this kit for those who can't read the instructions.
But I have to say, I just love these little chocolates! When you bite into them, they have a small amount of mochi in the center. Yum! The sakura flavor was definitely there, making them really unique, but it wasn't strong enough to turn me off. I even had my husband try one, and he gives them a thumbs up, too!
I really enjoyed how fun and varied the items in this Candy Japan shipment were. I suppose if you're not a huge chocolate fan, you might not be as happy with two out of three candies being chocolate-based, but I'm sure Candy Japan has put that into consideration and will follow up with more non-chocolate items in a future envelope.
Before I close out this review, I wanted to mention that I found this great 2013 Year in Review post on Candy Japan's website when I was poking around for some information on the company. It's an interesting read for anyone who wants to know more about the inner workings of any kind of subscription service, and I love how transparent the founder Bemmu is with his progress and thought processes. This coupled with his newsletters help give the feeling of a friend sending you some cool Japanese snacks, rather than an impersonal company, which I really appreciate.
If you like the idea of getting two small packages instead of one large one to space out the fun throughout the month, Candy Japan is the perfect Japanese candy subscription service. Their selection of items seems to be really top-notch, though they may be choosing quality over quantity, as some other comparable services may yield a few more candies each month for the same price. They also seem to focus more on candy rather than savory snacks, so if you don't want only sweet items, I might suggest OyatsuBox instead. While you can't go wrong with either service, Candy Japan stands out for their really unique selection of candies and friendly, personalized interactions.