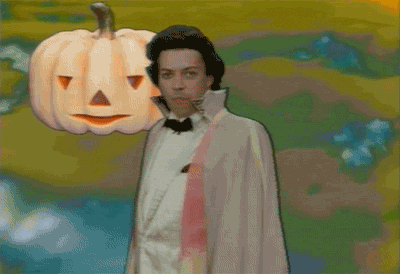 Anything can happen on Halloween, and this year at Chic Pixel, I'm joining in the 31 days of horror movie challenge! Well, since Marcus and I will be doing it together, it's technically a Pixel x Pixel challenge, and I thought it would be fun to share with all of you in case you would like to give it a go, too.
Broadly, the challenge consists of watching a different horror movie every day of October, but you can watch as many or as few as you want. Or, perhaps you want to watch two one day and skip the next? Go for it!
Our list is made up of movies that were on Marcus' and my mutual watch list, Marcus' personal watch list, a few things we've been wanting one another to see, and one we want to watch together. We couldn't keep the list down to just 31, so there are are few alternates that can be swapped in or just added on if we're feeling adventurous.
Finally, there isn't any specific order to this list, and we're likely going to pick and choose based on what fits the mood and the window of time we have to watch for the day. Films that have an M next to them are ones that Marcus has already seen, while A marks ones I've watched before. Feel free to check out the list and join in if you're interested, or share what films you'll be watching!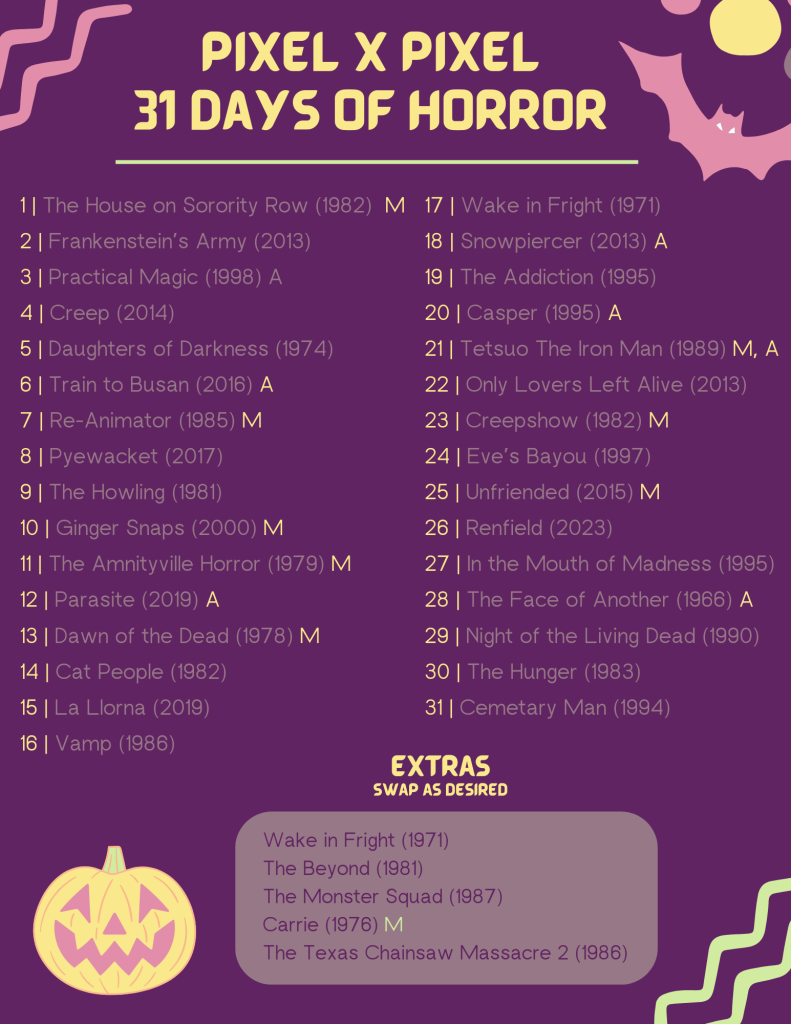 We'll be posting short reviews in the Chic Pixel Pals Discord, so be sure to join if you haven't already. To sign up, just fill out this form to receive an invite. I'll also publish a roundup of highlights (and possibly lowlights…) here on the blog at the end. Happy watching!