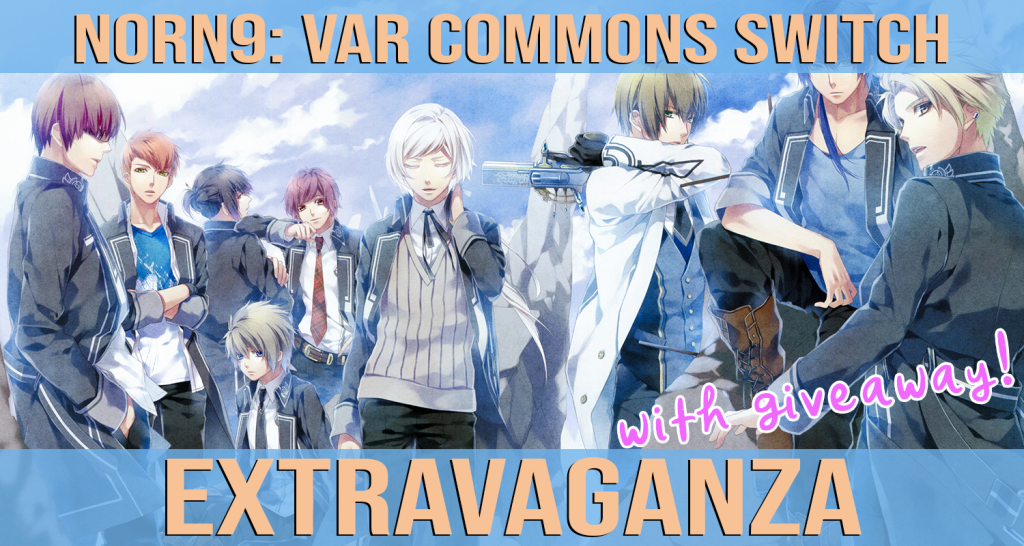 Norn9: Var Commons releases for Nintendo Switch on March 30th, and I couldn't be more excited! Of course, a localized otome game release is always cause for celebration, but this time I'm extra excited because I worked on the game!! Read on for more info and lots of news and fun to celebrate the launch this week!
You may remember that Norn9: Var Commons first came out in English for the PS Vita back in 2015, making this a port of that release. Back when it came out, there were some issues with the localization, so for this release, Aksys Games brought me on to overhaul all of the English text!
For the game's upcoming release, Naja over at Blerdy Otome invited me to do a interview where I go over my involvement in the project and the process of updating the game's script. She asked a lot of really interesting questions and I had the opportunity to talk all about the experience I had working on the game, so please check it out!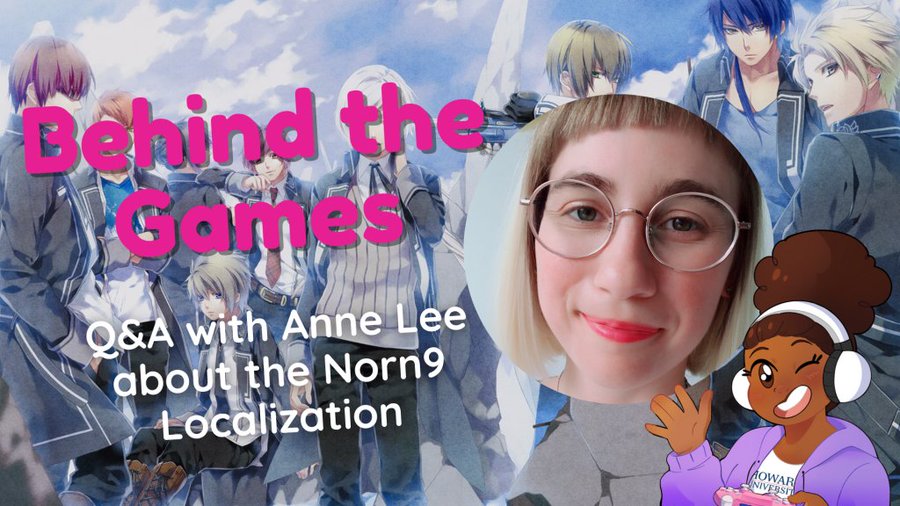 In addition to the interview, I'll also be appearing on the Aksys Games weekly Twitch stream on March 30th at 3pm PT with their host Sami to celebrate the launch of Norn9: Var Commons. It's always a lot of fun hanging out with Sami on the Aksys streams, but I'm extra excited because this time I'll be with him live in person (yay living in California!). If you're free on the day, please stop by and say hi!
Update March 28, 2023: Two more things have been announced since I published this post: I'll be guesting on Naja's Twitch channel for her launch playthrough of Norn9: Var Commons on Friday, March 31st at 3pm PT! Plus, the lovely sisters at Otome Shimai have published a podcast episode about Norn9: Var Commons in which they read a few comments they asked me to send through.
And finally, the folks at Aksys Games were kind enough to provide a digital code of the game for me to give away to readers of Chic Pixel to celebrate the launch. Please check out the widget below for details on how to enter, and be sure to rack up those extra entry points! The giveaway is open worldwide and ends March 31st at 11:59pm PT.
Norn9: Var Commons Nintendo Switch Game Giveaway
Best of luck to everyone who enters! If you have any questions about the game, please feel free to ask in the comments. Putting aside the fact that I worked on the game, I really like Norn9 and highly recommend it to fans of otome games and sci-fi stories. Plus, the fan disc (that I also worked on) is coming out for the Switch in English for the first time in a couple months, so now is an especially good time to dive in!