If you have an interest in Japanese stationery, you've likely heard of Midori, a paper products company founded in 1950. They produce everything from stickers to letter sets, and are well known for their MD Paper line of notebooks, which are celebrating their 15th anniversary this year.
As part of the anniversary, Midori has released an updated line of MD notebooks, a series of 15 special notebooks with covers drawn by different artists, and is running pop-up events around the world! I was thrilled to find out that a store close to me, M.Lovewell, would be hosting the pop-up event from March 25 to April 8. Of course, I had to stop by the store and pick up some goodies!
I decided to film my trip to the store, so be sure to check out the short video I posted on YouTube for the full experience!
I dropped by on the first day of the event so that I'd be sure to pick up the 15th anniversary notebook I wanted. Above is a photo of the poster promoting the special line featuring 15 different artists and the covers they contributed. You can read all about each of the artists and see more photos on the MD anniversary website. I'll share which one I got later on in the post!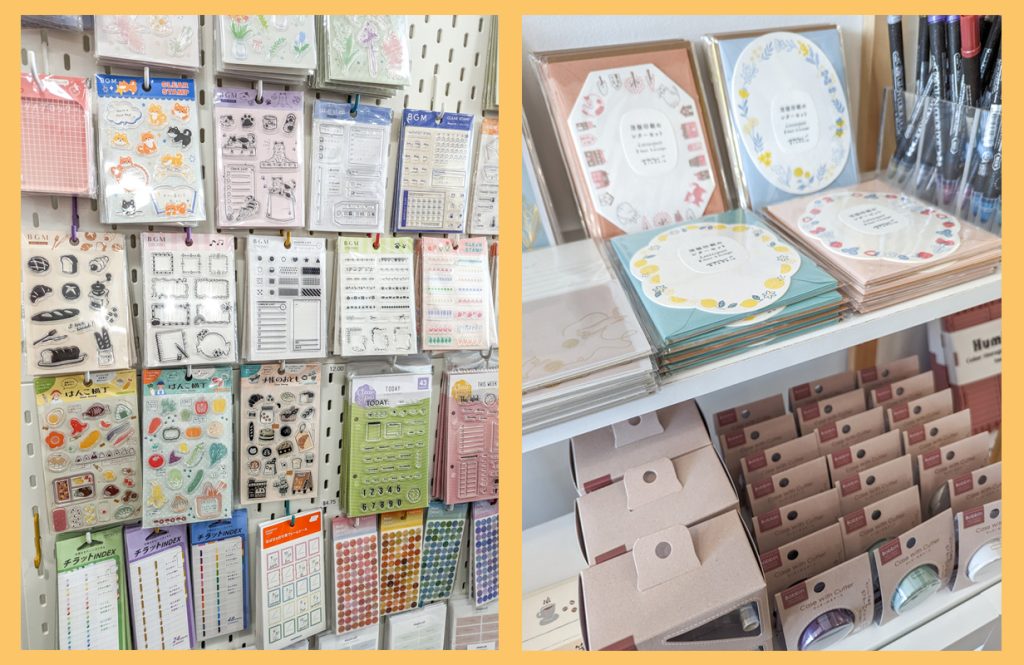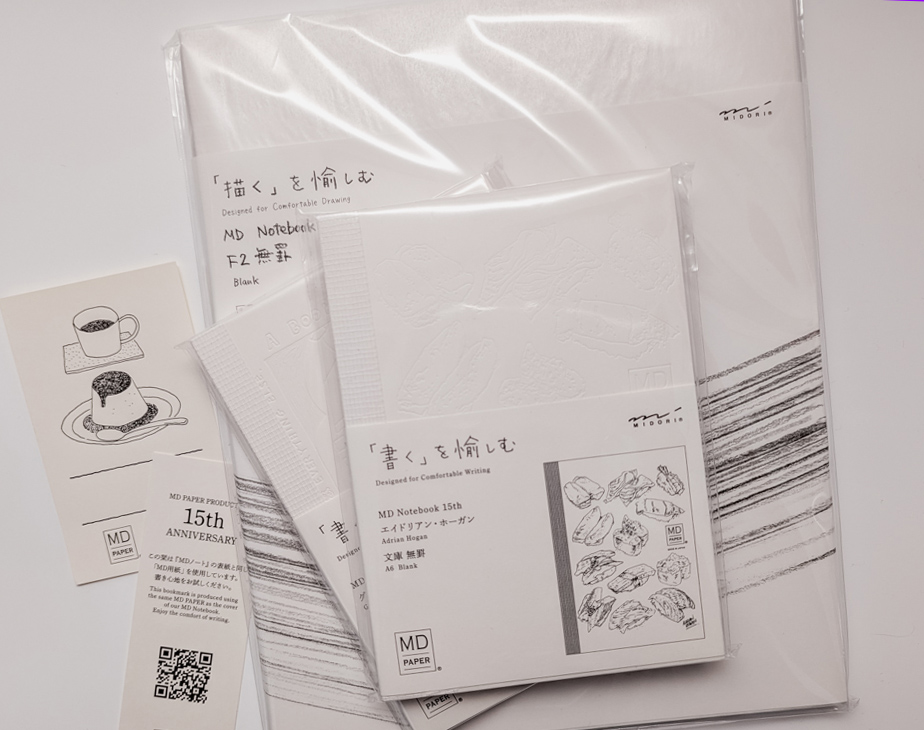 I ended up purchasing three MD paper products total – well, technically only two, but my boyfriend is graciously letting me include his 15th anniversary notebook in my haul for this post. If you spend over $30 on MD products at M.Lovewell, either in store or online, you'll be eligible to enter in a giveaway. I definitely hit that, so fingers crossed!
All purchases at the 15th anniversary pop-up event also receive a special bookplate sticker and MD bookmark.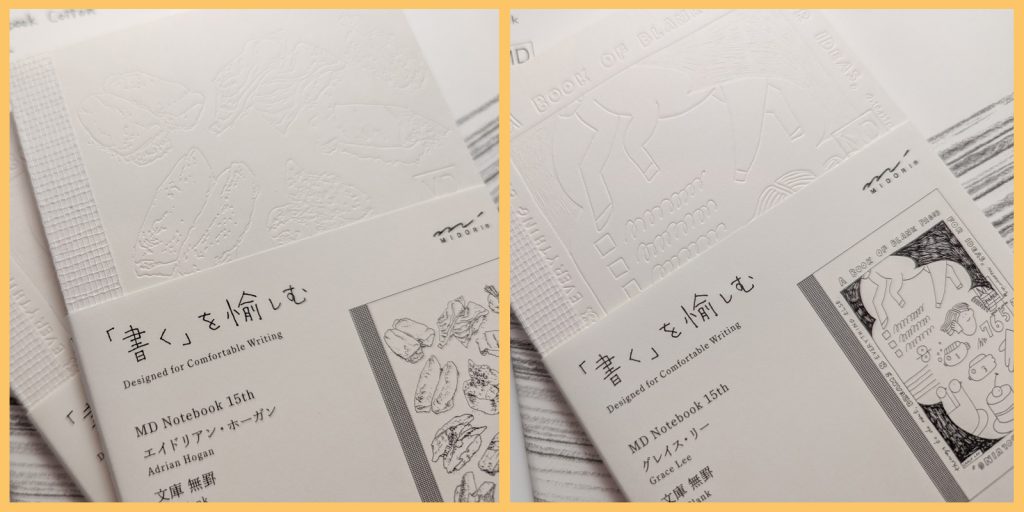 In an amusing coincidence, my boyfriend and I both picked covers by Australian artists living in Japan. Adrain Hogan, who did the sushi cover I got, has done illustrations for Japanese magazines like Popeye and Brutus!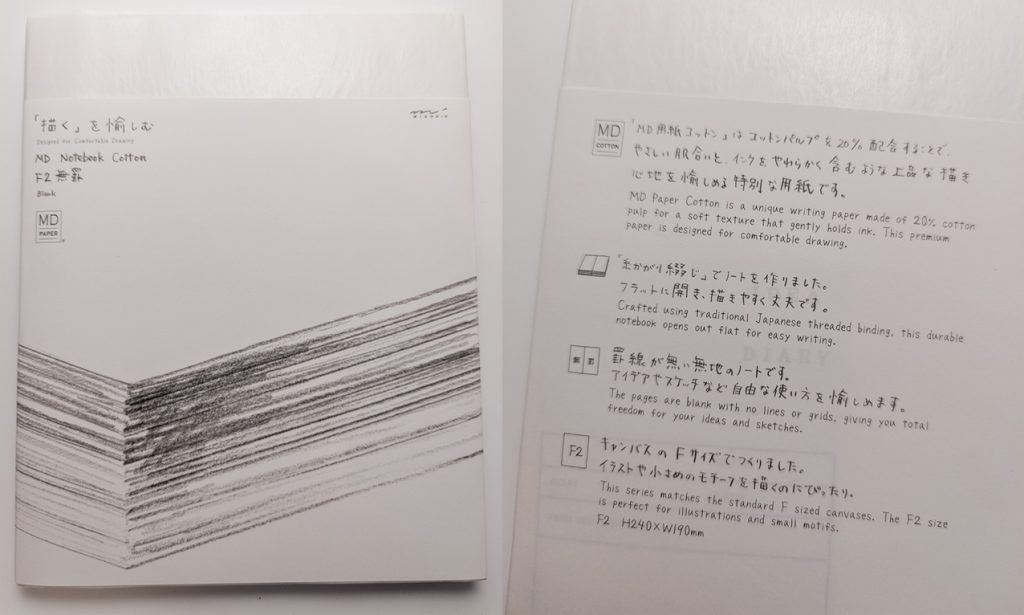 I've never actually had a MD notebook before, so I wanted to get another in addition to the special 15th anniversary version. I know that one will be difficult for me to actually write in due to its exclusive nature (I'll work up to it!). So, I grabbed a F2 MD notebook as well, which will be a great size for sketching. I love all the information they give you on the back in Japanese and English.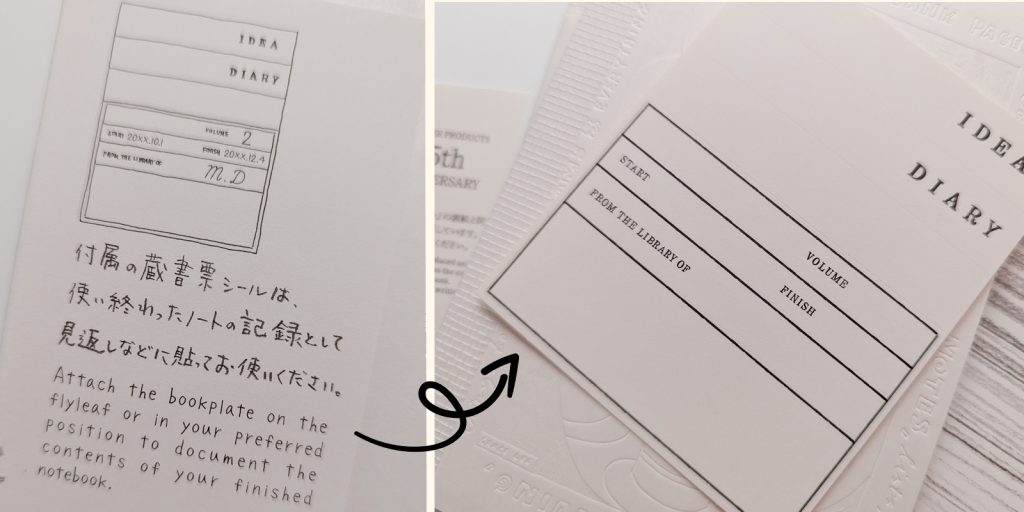 All MD notebooks come with a bookplate. It's such a nice touch!
Finally, another big draw of the anniversary pop-up: the exclusive stamp! If you purchase any MD product during the event, you'll have the opportunity to stamp it with the special anniversary stamp. I was very glad the staff let me do a test run before actually committing it to my notebook. I think it turned out really nice! You can see a video of me testing my stamping prowess in the YouTube short I uploaded.
The MD 15 Anniversary Pop-up event runs from March 25th to April 8th at M.Lovewell's downtown Santa Ana, California location. If you're in the area, I highly recommend checking it out! But if not, you can also purchase items from the MD line on their website, including the 15th anniversary exclusives.