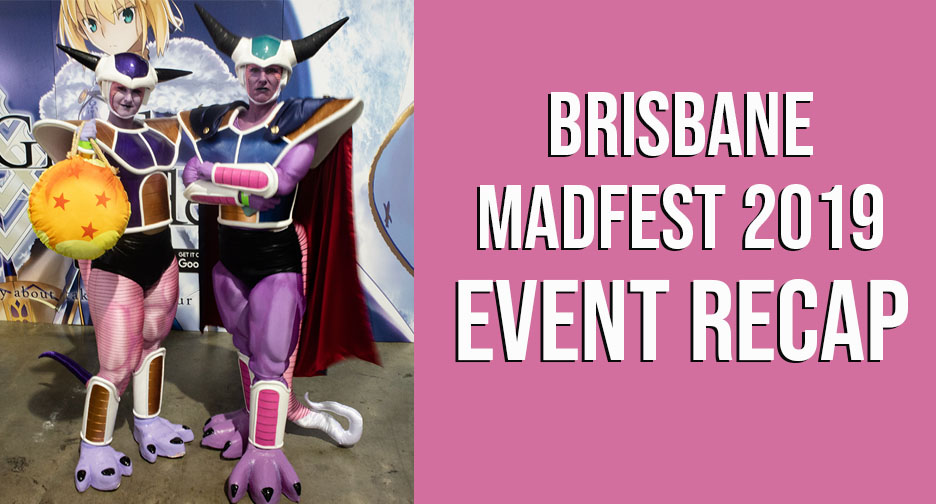 If you've been listening to the Pixel x Pixel podcast (and if you're not, you should!), you'll know that I've frequently lamented the fact that I haven't been to a geek convention in a long time. Well, back in May, I fixed that!
I had the opportunity to go to the Madman Anime Festival, or Madfest, in Brisbane as a media attendee, and I spent both the Saturday and Sunday (May 25-26) seeing everything the convention had to offer. This was my first time attending any Madfest convention, and though it was smaller than I expected (just one hall in the Brisbane Convention Centre), it was packed full of fun!
In addition to the usual kinds of shops you expect to find at an anime convention, there was also a big booth for The Promised Neverland, which was streaming at the time on Madman's AnimeLab service in Australia. Of course, I had to check it out and take a picture with my favorite boys!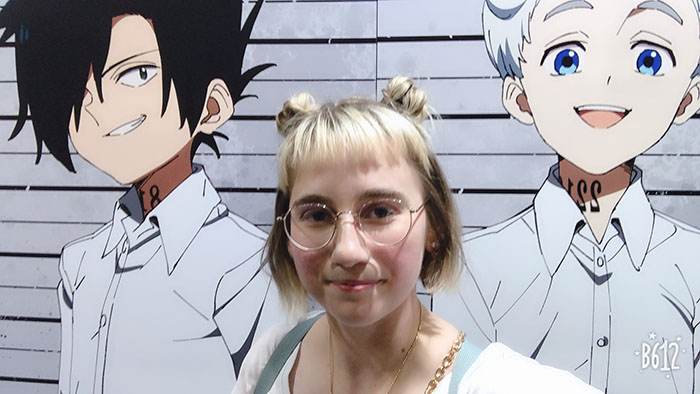 There was also a Tokyo Ghoul artwork display. Though I don't really know anything about Tokyo Ghoul, I absolutely loved looking at the gorgeous works!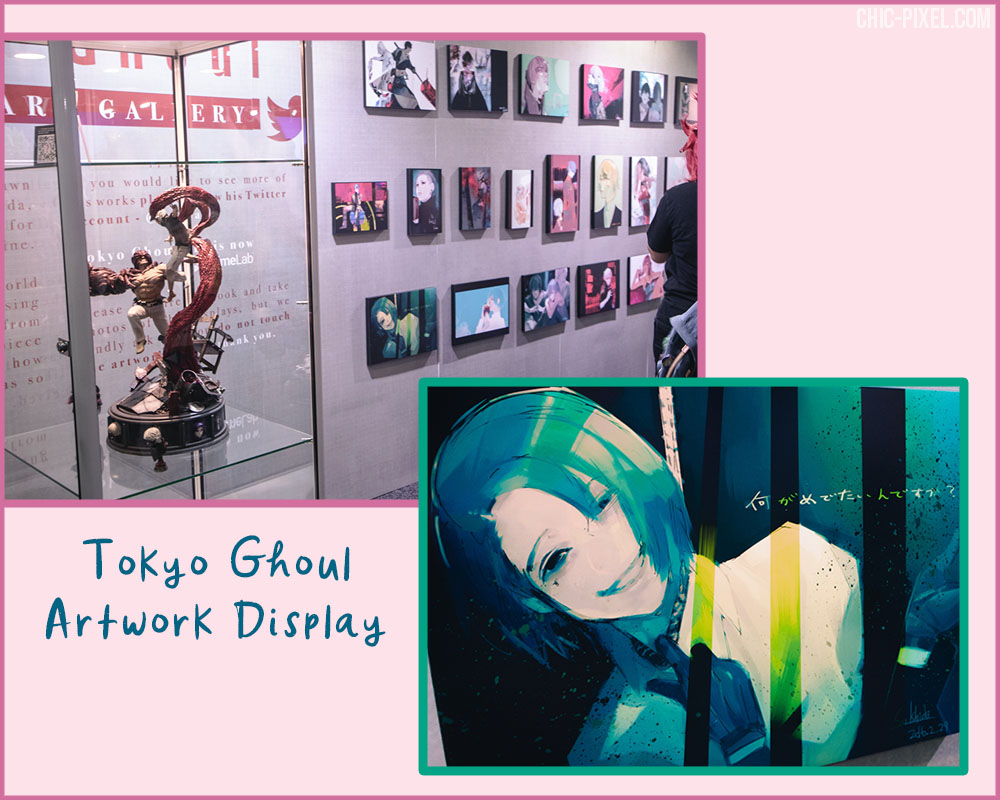 As with any convention, the main highlight for me was all the amazing cosplay. Here are a few of my favorites spotted over the weekend!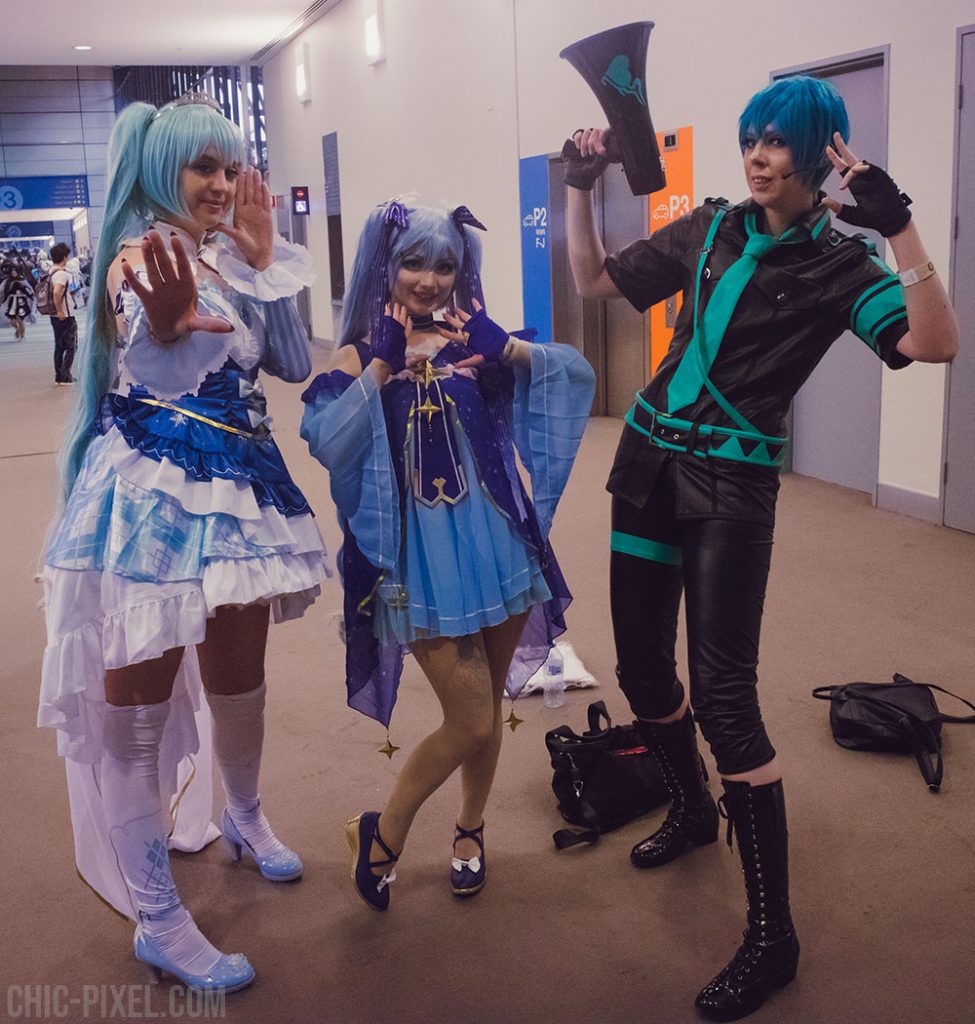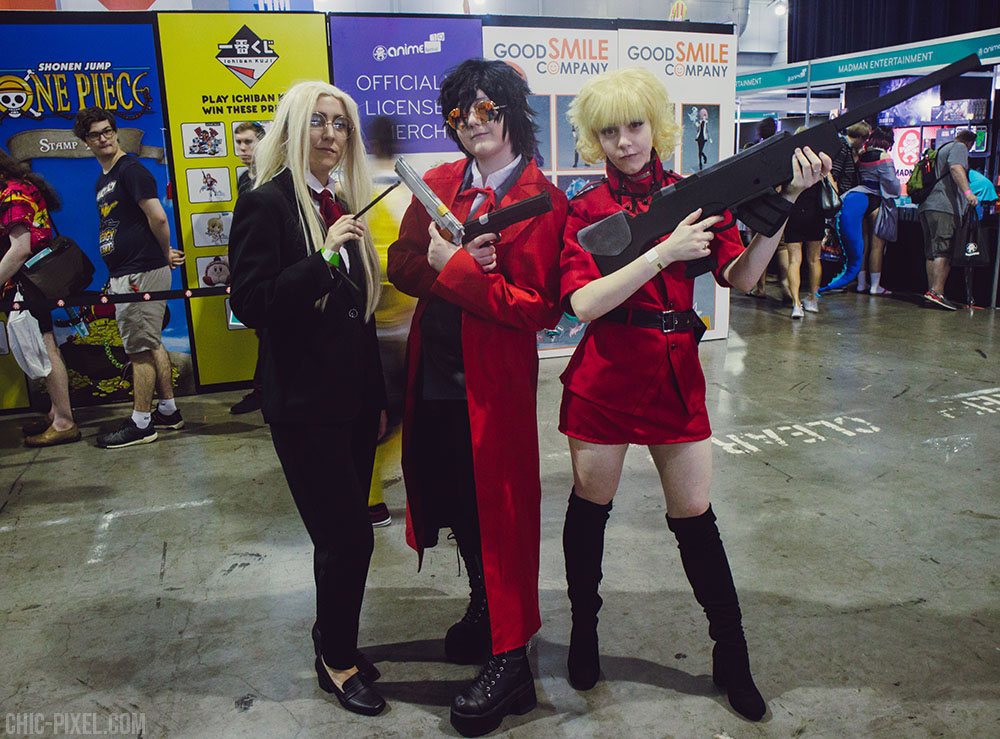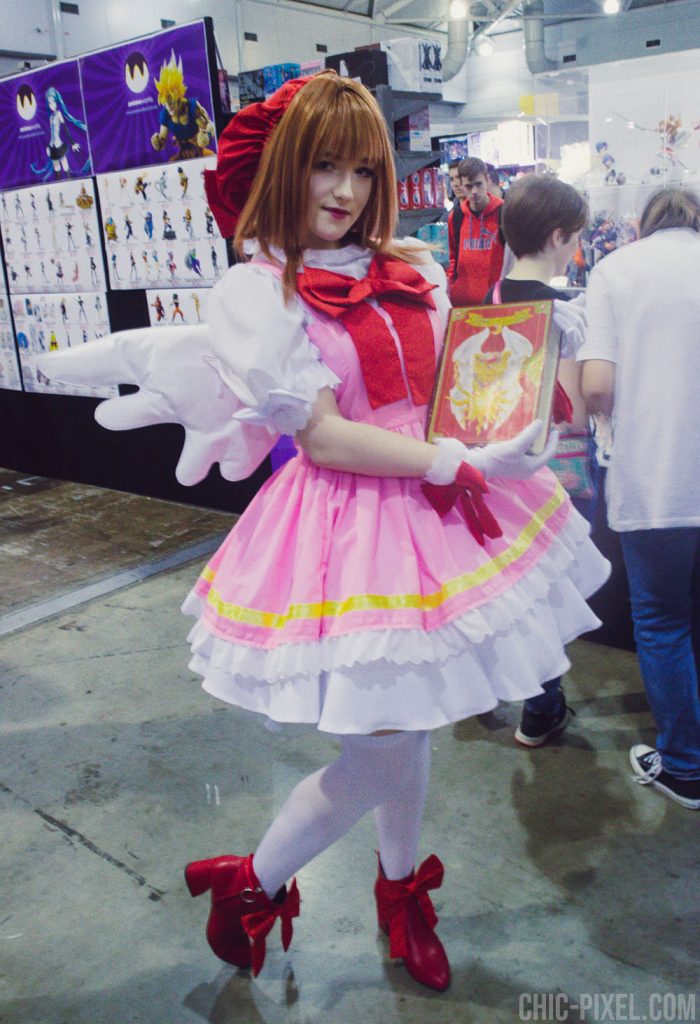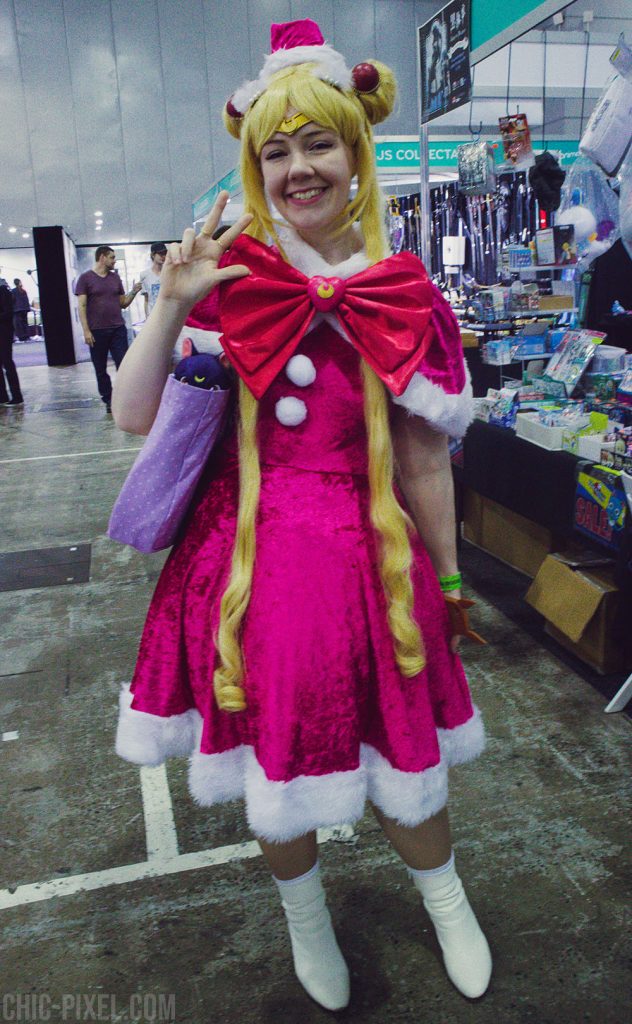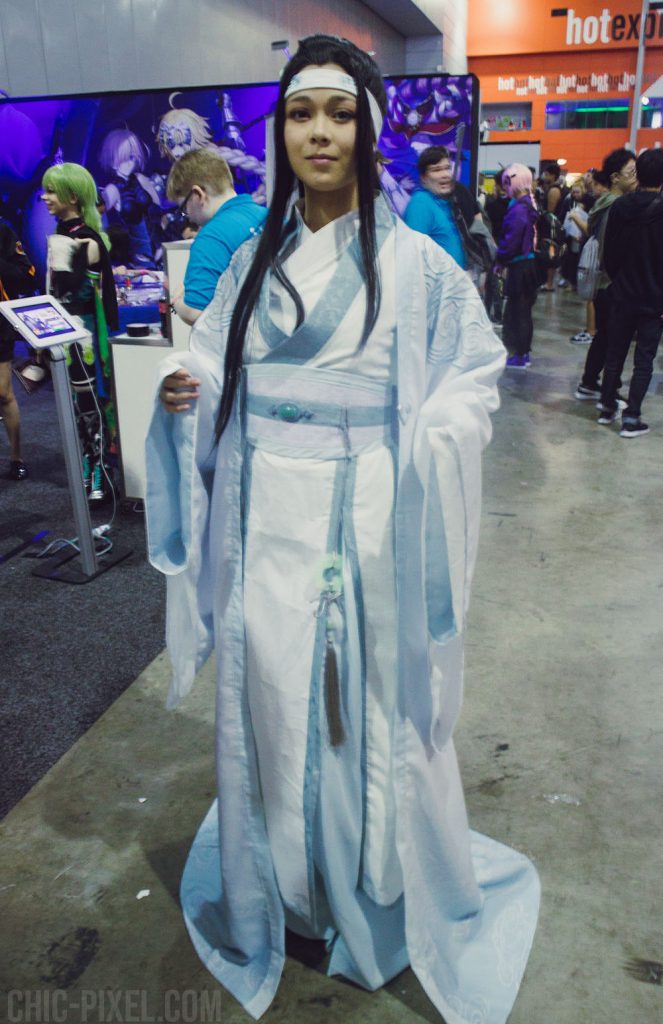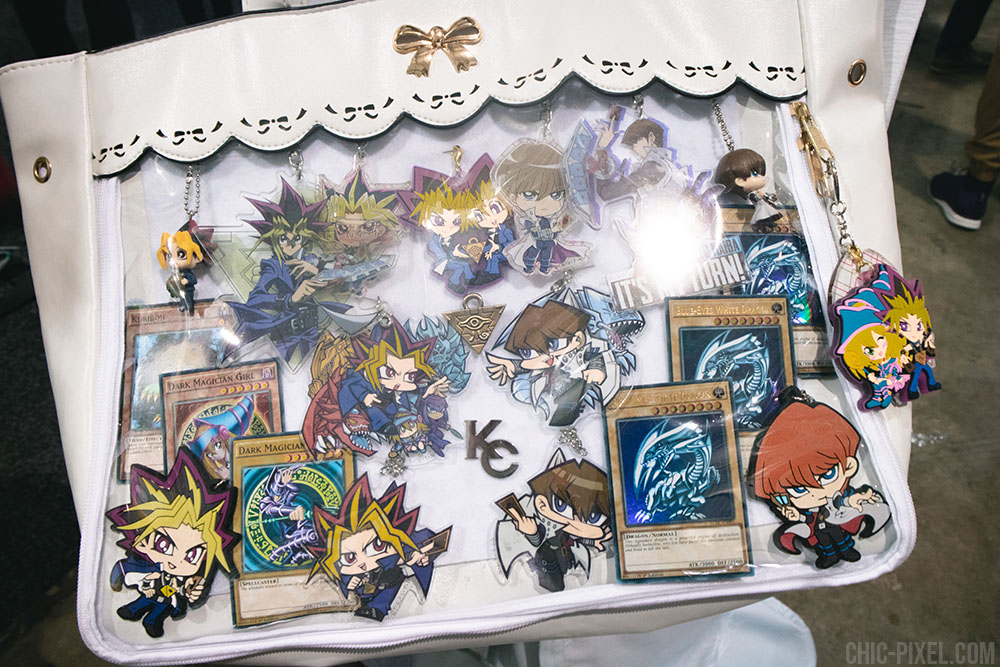 There was also the Madman National Cosplay Competiton Brisbane Prelim on Sunday, which my good friend Dr. Emerald L King was a judge for! I had a lot of fun tagging along with her throughout the weekend and meeting all of her cosplay friends. Though I don't really cosplay myself (maybe someday?!), I really admire the cosplay community!
Here are all the entrants in the Madman National Cosplay Competition Brisbane Prelim. It was so neat to hear about the work that went into their costumes and watch their skits! The Apollo Justice cosplayers were my personal favorites (love the hair!).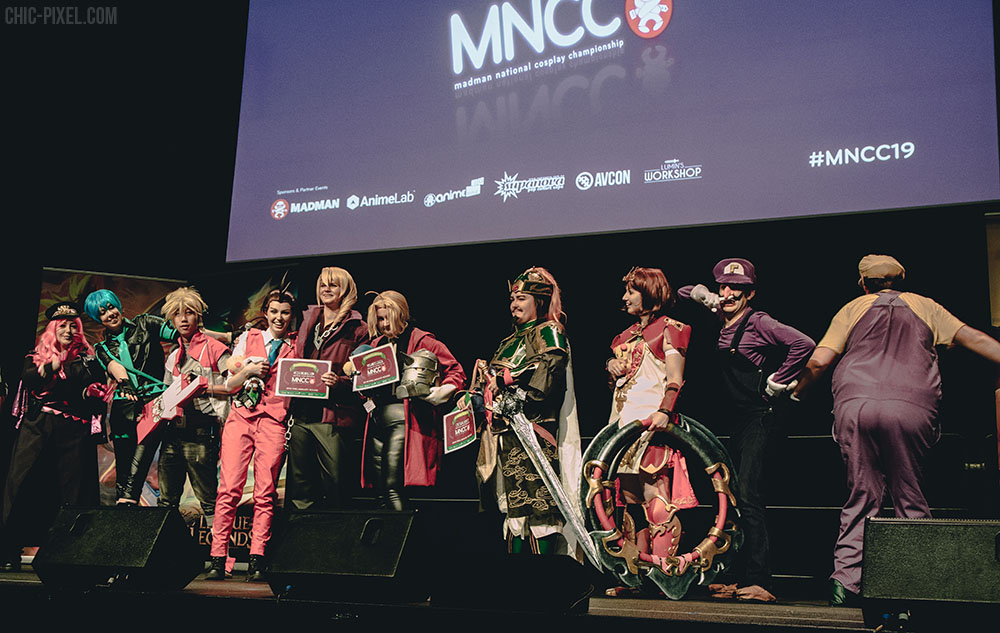 There were also quite a few Love Live cosplay dance groups at Madfest, and I had the chance to see A-muse and Aquaria Super do a collaborative live show and say goodbye to some of their retiring members.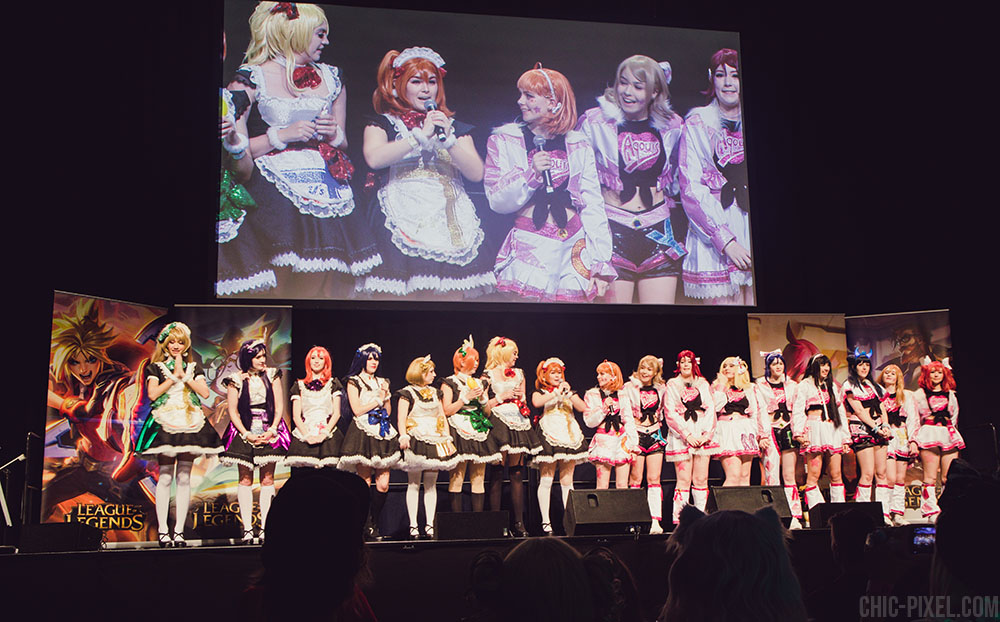 If you're like me and don't know a whole lot about this particular area of Japan-related geek culture, Love Live cosplay dance groups dress up as the characters from the popular idol series and perform the official dances on stage, sometimes lip-syncing and sometimes singing themselves. I'm sure it takes a lot of time and effort, as the performances are really impressive!
While there weren't really any special guests or screenings that I absolutely had to see at this year's Madfest in Brisbane, it was a very enjoyable event despite the small size. While other nationwide conventions such as Supanova and OzComic Con are much larger, they cater toward a much more general geek audience, and I much preferred the focused aspect of Madfest. I can't wait to see who Madfest brings to Sydney and Brisbane next year, and hope the convention is able to continue to grow!