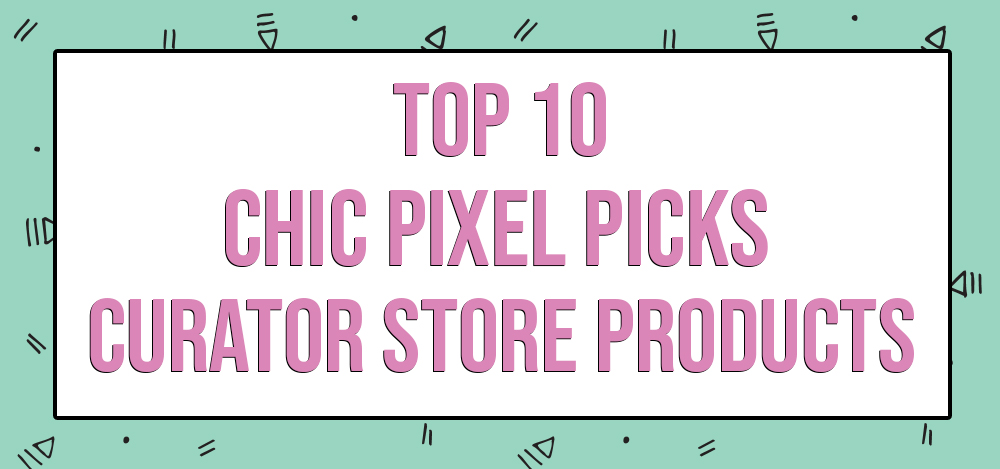 Did you know I have a TeePublic curator store called Chic Pixel Picks? How about the fact that by purchasing awesome cute and nerdy items handpicked by me, you're supporting independent artists and Chic Pixel at the same time? Well, now you do!
To celebrate 8 years of the Chic Pixel blog, I thought it would be fun to round up my top 10 favorite designs in my Teepublic curator store. Though I've decided to feature specific products that I think really suit each design, keep in mind that every design is available in a wide range of merchandise, including t-shirts, hoodies, tank tops, tote bags, mugs, phone cases, and more!

Purchasing items from my store is also a great way to support Chic Pixel, as I earn a commission for every purchase. On top of that, all designs are created by independent creators who also receive a commission when you buy their work from my store. It's win/win!
So, whether you're looking for a cute new nerdy t-shirt to ramp up your style or a phone case to show off your current favorite game, read on for some awesome hand-picked designs!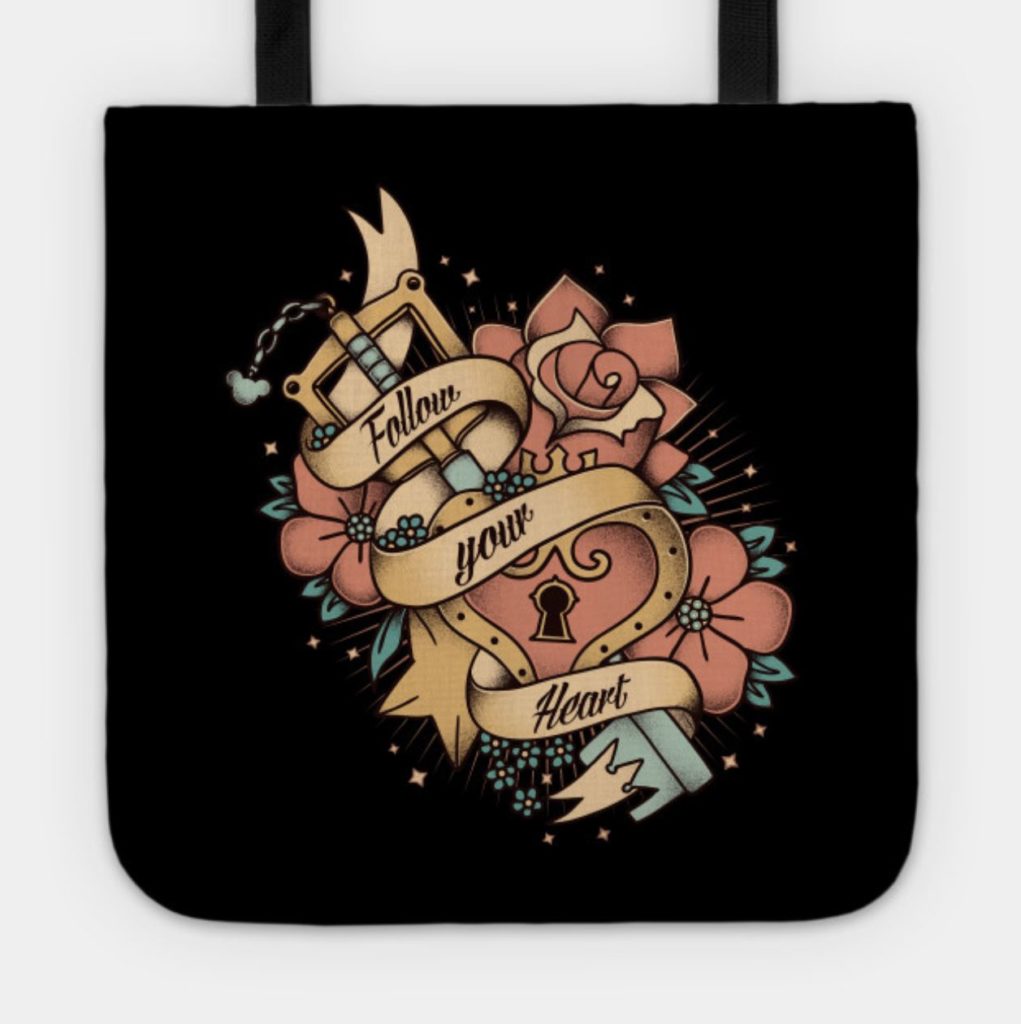 Follow Your Heart tote bag – Can't get enough Kingdom Hearts? This tattoo-style design is perfect for showing off your love of the series! The "follow your heart" phrase is awesome and uplifting, too.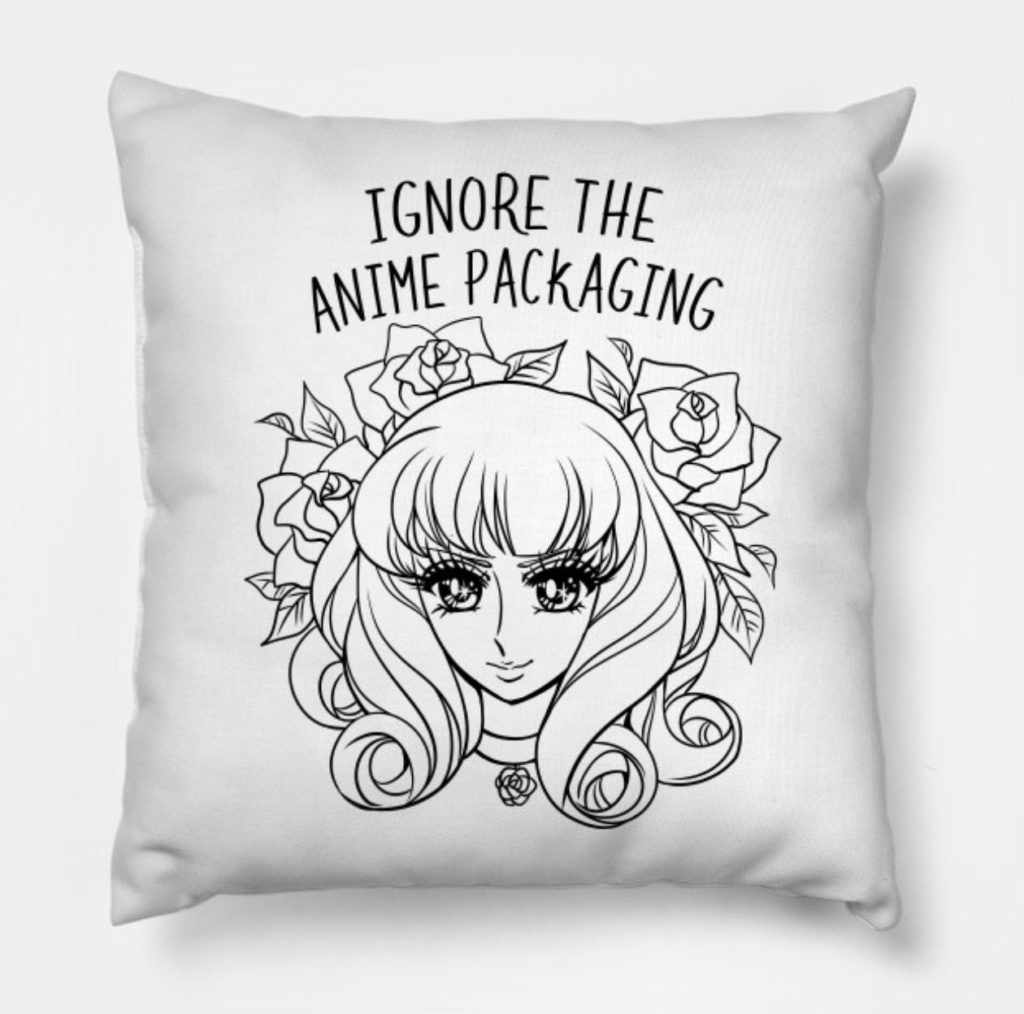 Ignore the Anime Packaging pillow – I have this very pillow on my couch next to me right now, and I absolutely adore it! It's funny enough on its own, but for full context, it refers to a tweet made by the New York Times in 2017 promoting a review of mascara featuring a character from The Rose of Versailles that suggested you should ignore the anime character on the package and just appreciate the good mascara. Never ignore the anime packaging!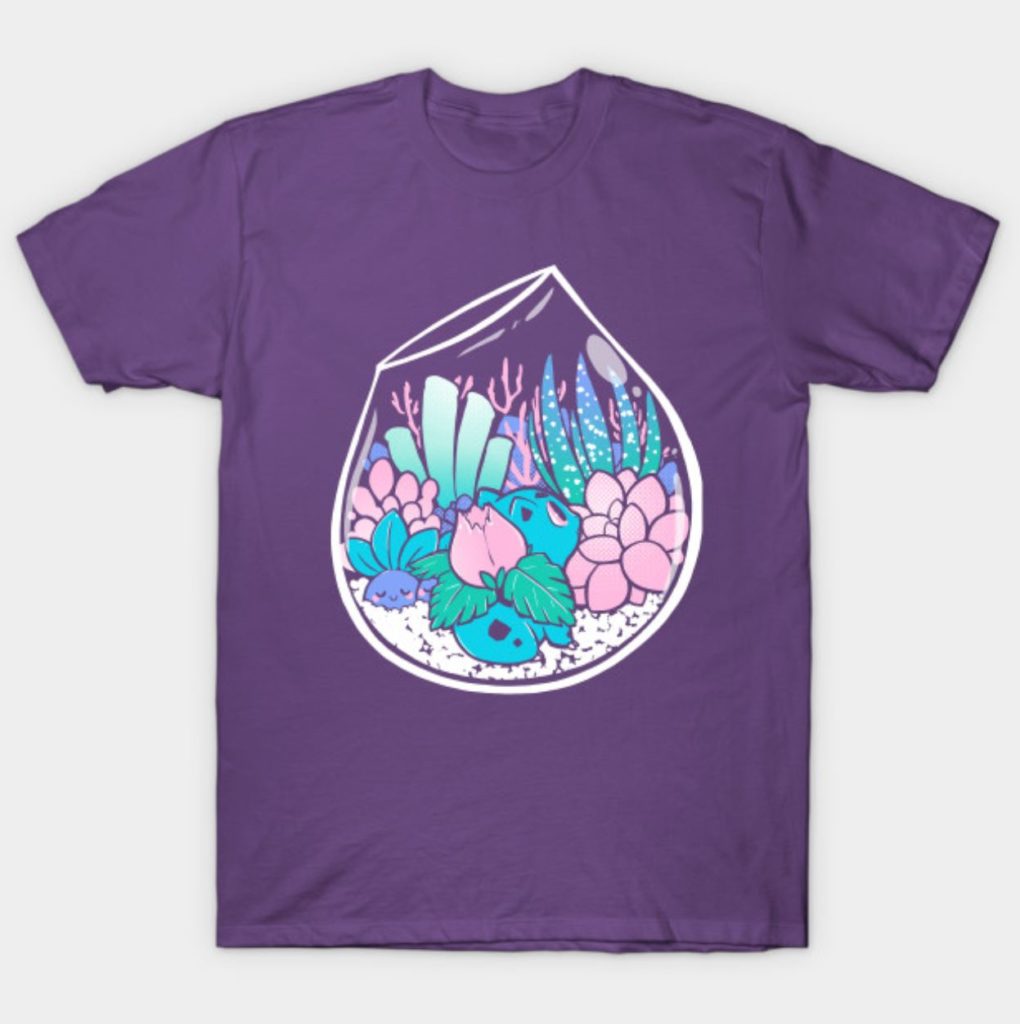 Starter Grow Set t-shirt – I love miski for her cute and colorful Pokemon, Splatoon, and other game-related designs, and this Ivysaur succulent terrarium is one of my favorite designs! Check out the adorable sleeping Oddish in the background!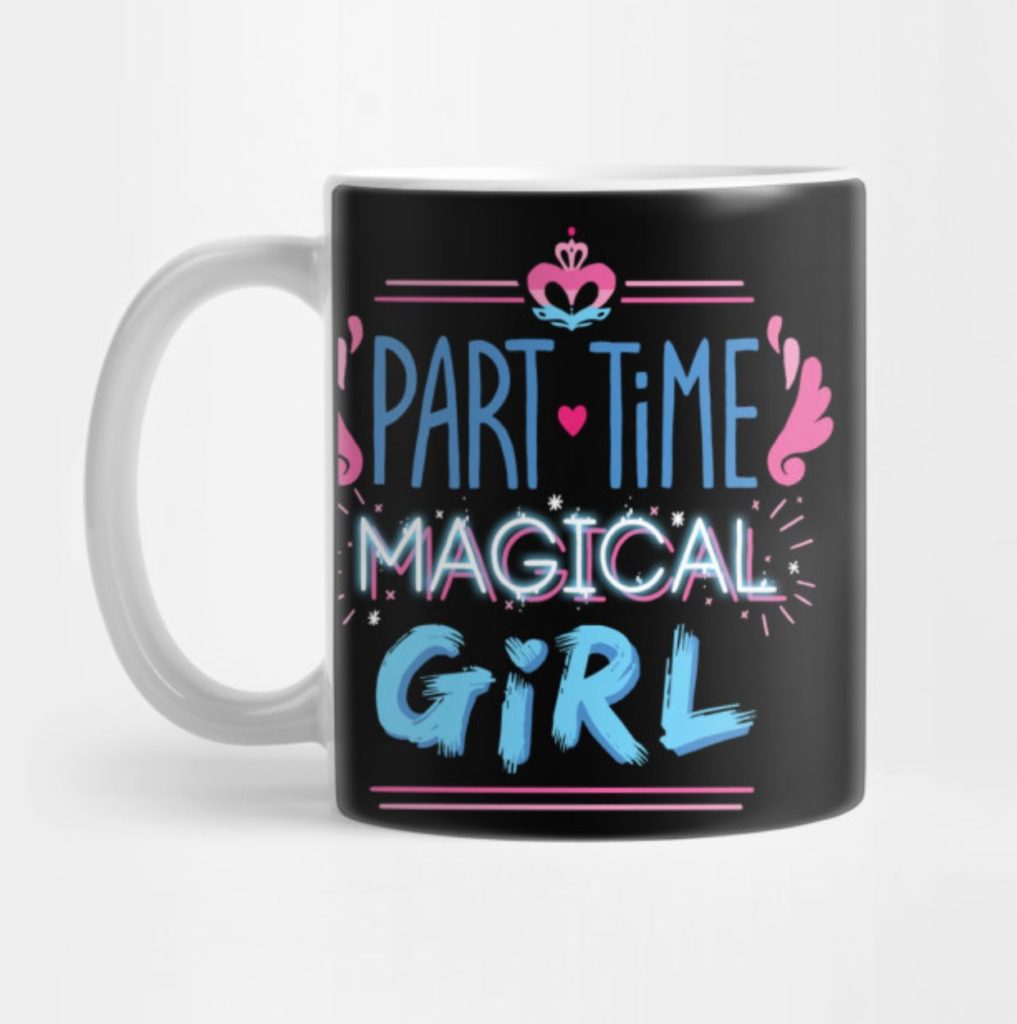 Part-time Magical Girl mug – Fancy yourself a part-time magical girl? Now you can imagine your butt-kicking alter ego every morning while sipping your favorite beverage! I have this mug, and using it always brightens my day.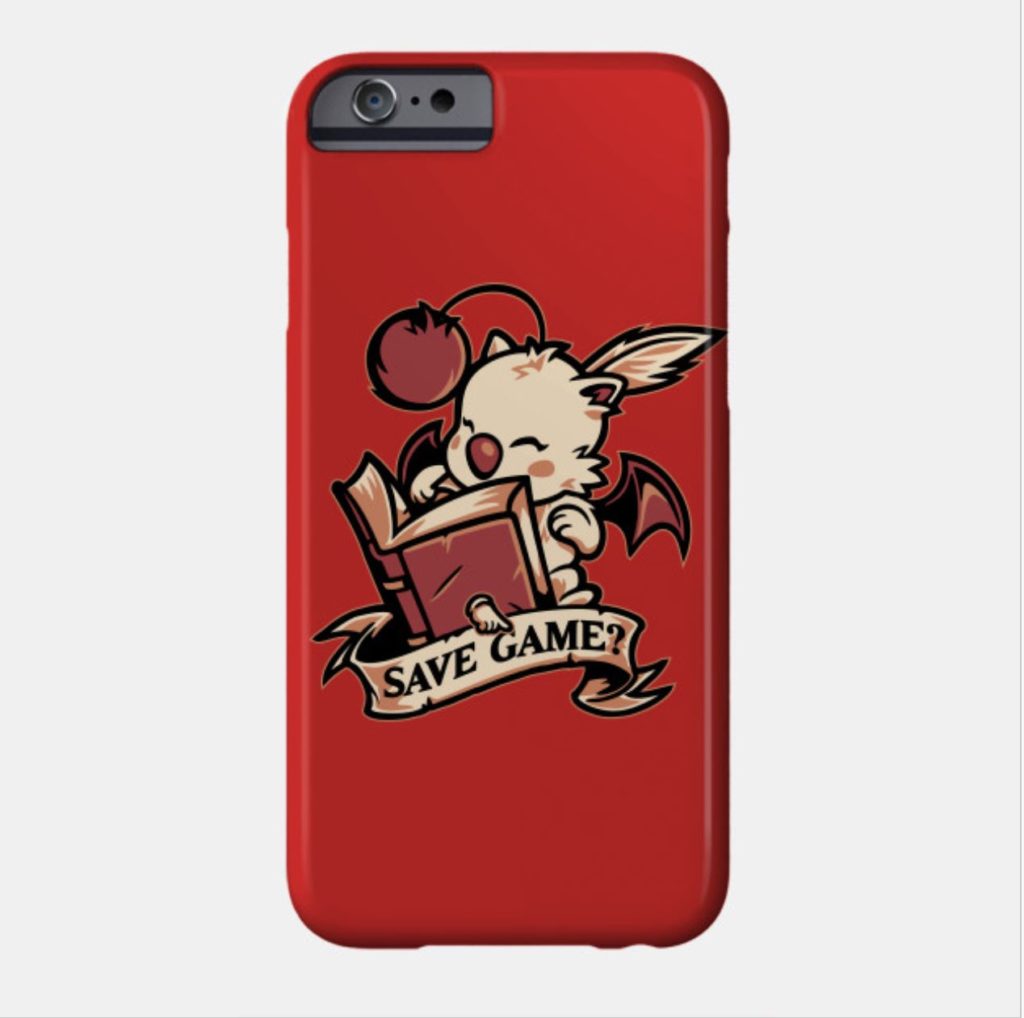 Save Your Game phone case – The Final Fantasy IX moogles that save your game by writing down your adventures in a book are the best! Share your love for these adorable moogles with this great design. Don't forget to save your game!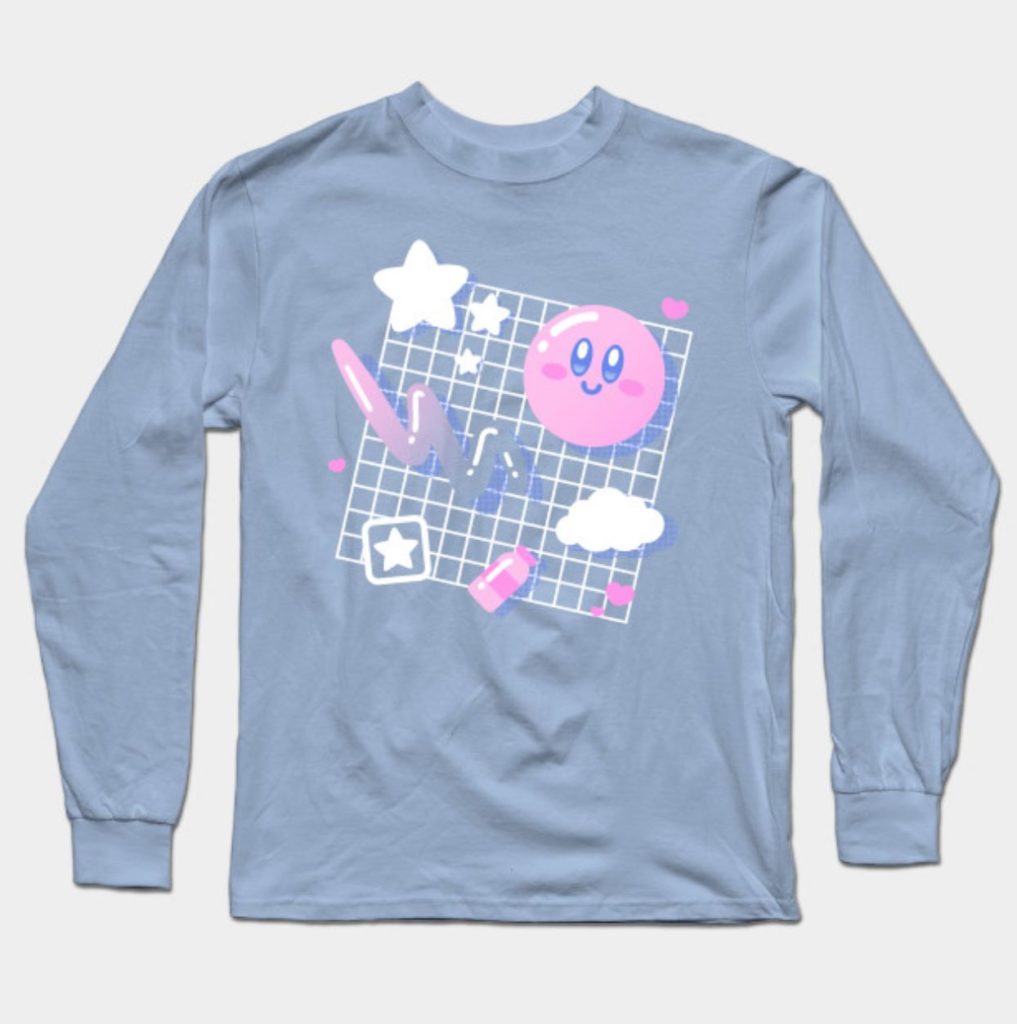 Pink Puff Aesthetic long sleeve t-shirt – This design is one of my absolute favorites for its pastel, 80s aesthetic. And it features Kirby's adorable face! What's not to love?!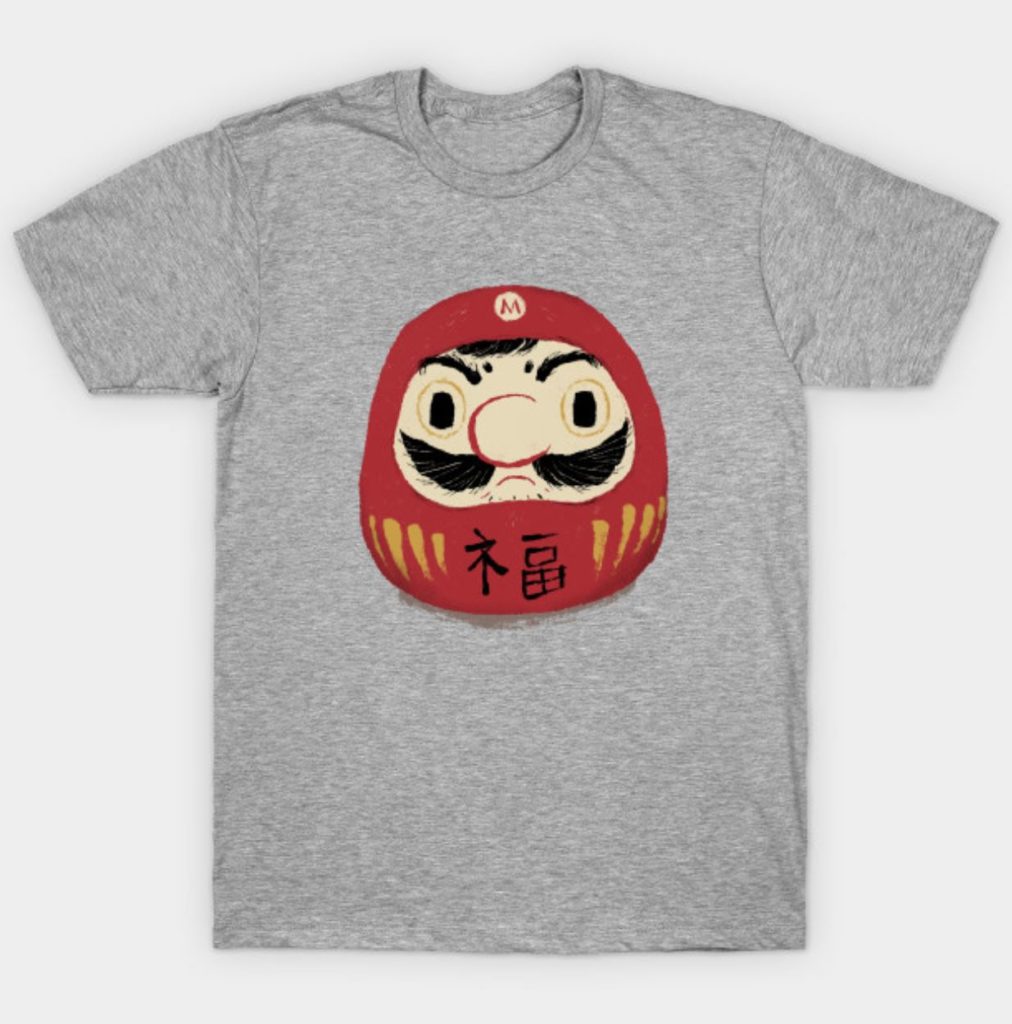 Darumario t-shirt – This design is a little different from my usual favorites, but I love how it combines iconic Mario imagery with a traditional Japanese daruma. Usually, when you buy a daruma doll, both its eyes are blank. You think of a goal and color in one eye, and then when that goal is fulfilled, you fill in the other. For a comprehensive history of daruma and what they represent, check out this awesome article!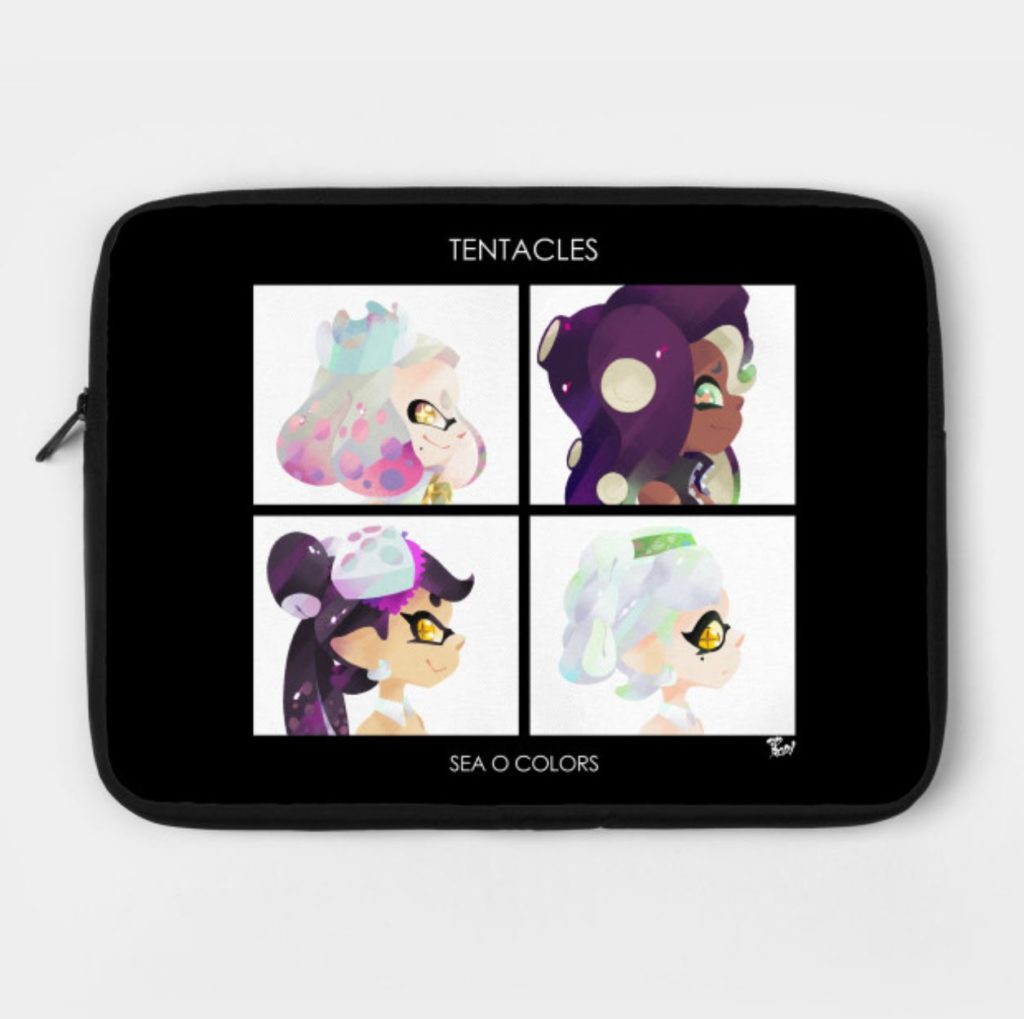 Feel Good INK 2.0 laptop case – Crossover designs are always fun, and this Splatoon art that emulates the famous Demon Days album cover by Gorillaz is as good as it gets! I love how the artist drew Callie, Marie, Pearl and Marina. This would make an awesome t-shirt, too!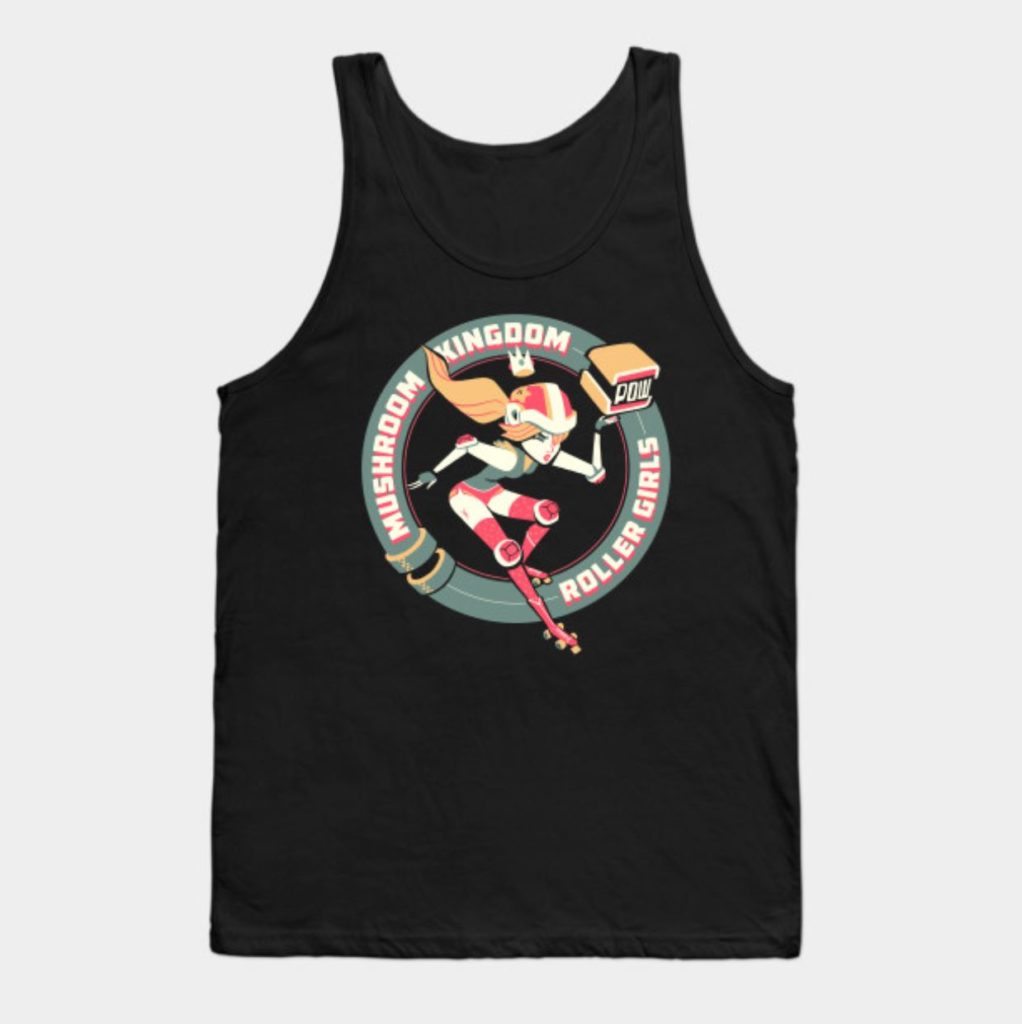 Mushroom Kingdom Roller Girls tank top – I absolutely adore this cute roller derby-style design featuring Princess Peach! I can totally see myself wearing this tank while (attempting to) work out. I hate exercising in general, but this design inspires me to get moving!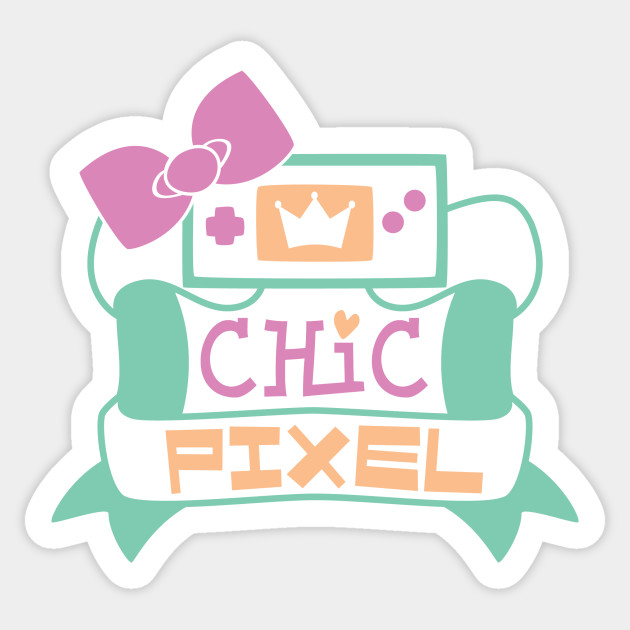 Chic Pixel Logo sticker – Of course, I couldn't miss the opportunity to share my love for the amazing Chic Pixel logo design by my former Chic Pixel Plus podcast co-host and good friend, Sarah! Share your love for the site with this awesome sticker that you can put on a water bottle, laptop case, or wherever else you please!
Thanks for reading, and be sure to check out the Chic Pixel Picks curator store for tons more video game and anime-inspired designs! Here's to many more years of Chic Pixel!