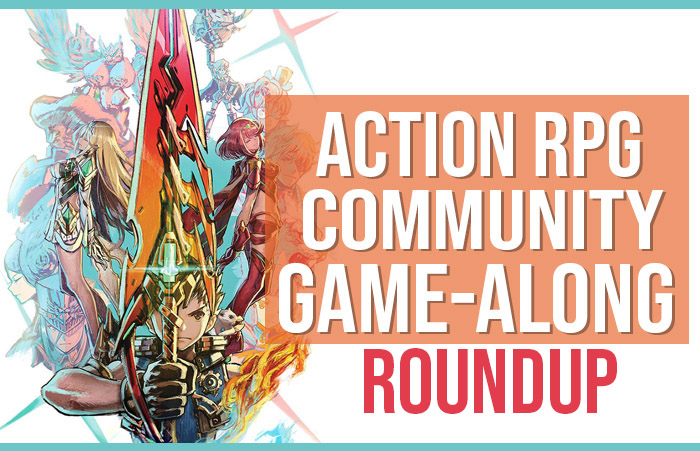 This year, I followed up the always-busy JRPGJuly with an Action RPG Community Game-Along for August, and I'm glad to see so many people participated! Some folks even doubled up and picked a game for JPRGJuly that worked for ARPGAugust, which is a great idea! Read on to see what everyone played in August, and look forward to the October Community Game-Along post in just a few days! (If you want to start preparing now, the theme is horror games!)
Over at Tales of the Backlog, Capsulejay reviewed Ys Origin and Beyond Oasis, and Jakejames Lugo also reviewed Beyond Oasis over on his Youtube channel. At JRPG.moe, Griffin reviewed the Japan-exclusive Dreamcast game with a fun title, Napple Tale: Arsia in Dreamland. I'd never heard of this game before Griffin started playing it before ARPGAugust, but it looks super adorable and apparently the creative team was comprised of mostly women!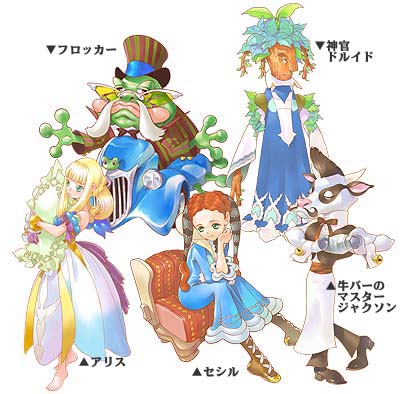 Chestnut at Gamer Girl Confessions played Diablo III, and Fullmetaldrippy reviewed Kingdom Hearts II: Final Mix. Then, the M Disc Gauntlet returned with Secret of Evermore.
Okay, looks like #ARPGAugust gives me good reason to get to SMT Devil Summoner 2. It's one of the few of my unplayed games I'd bought new..like ten years ago. No clue why I forgot, the first one is great fun.

Oh! And it came with a cute Jack Frost plushie, dressed as Raidou! pic.twitter.com/FCpiyXhmK4

— Hayley Winter✨ (@driftglass) August 6, 2018
Meanwhile, @SweetieAshe played Ys VI, @Akrophin played Final Fantasy: Crystal Chronicles, @cassiehalladay played Nights of Azure, @zhel played Xenoblade Chronicles 2 and Ni no Kuni II: Revenant Kingdom, @bunnycartoon played Bloodborne, @driftglass played Monster Hunter: World, @kaitou_al played Bioshock, and @daswhalebeard played Castlevania: Symphony of the Night.
#SquadGoals #ARPGAugust pic.twitter.com/MObQOymtzO

— Simon (@sparrowtimes) August 17, 2018
Finally, I'd like to congratulate @sparrowtimes for finishing Bloodborne, @mdiskplaylist platinumed Bloodborne,  @felghanas beat Xenoblade Chronicles 2, and @charassic for completing Ni no Kuni II: Revenant Kingdom! Great job to everyone who completed their chosen games this month!
Thanks again to everyone who participated in August! Enjoy the last few days of StealthSeptember, and start gearing up for HorrorGameOctober!