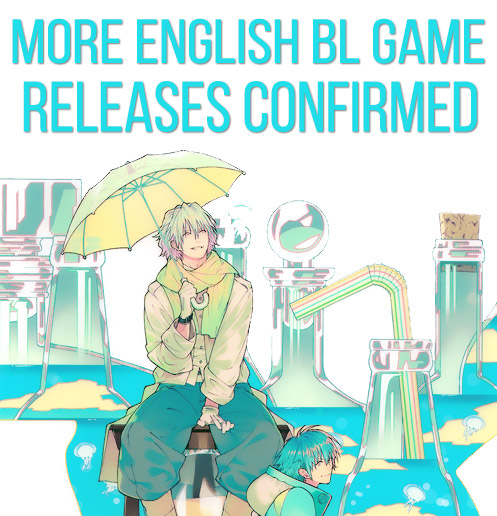 This year's Anime Expo has been especially exciting for BL (boys' love) game fans. So far, there have been English localization announcements for not one, but five BL games! JAST Blue, JAST USA's BL label, will be localizing Nitro+CHiRAL's entire library, including their upcoming release Slow Damage. Meanwhile, MangaGamer has announced they will be localizing Luckydog1, a BL game about members of the mafia.

JAST Blue's Nitro+CHiRAL game acquisition announcements come after they revealed earlier this year that they would be releasing Sweet Pool, Nitro+CHiRAL's dark horror BL game, in English for PC. Sweet Pool is celebrating its 9th anniversary in Japan and just received a PS Vita port (with the erotic content from the PC version removed), so it's likely Nitro+CHiRAL wanted it to come first due to their current focus on the game.
The rest of Nitro+CHiRAL's library was confirmed to be also coming out in English at the JAST Blue panel at Anime Expo this past Wednesday. This includes Togainu no Chi, Lamento -Beyond the Void-, DRAMAtical Murder, and the upcoming Slow Damage (note: Slow Damage was not mentioned on the JAST Blue Twitter account, but it appeared a flier). DRAMAtical Murder in particular has been a highly-requested game by BL fans for many years, so this news extremely exciting!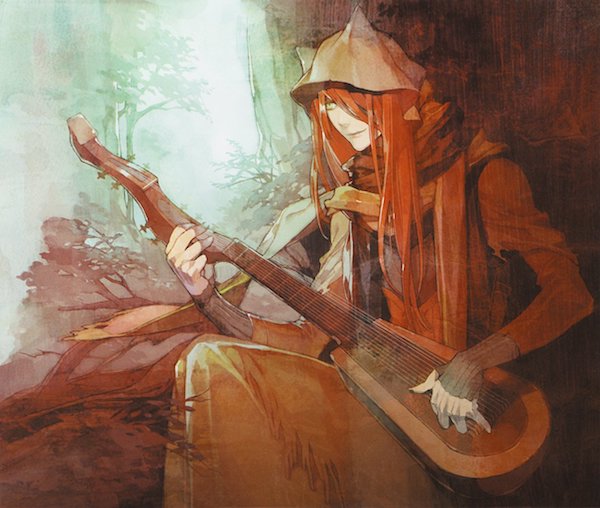 Meanwhile, the folks at MangaGamer announced at their Anime Expo panel that they'll be localizing Luckydog1, a BL game for PC about members of the mafia in 1930s America. I recently started playing the Japanese PS Vita port of Luckydog1, and I have to say snarky protagonist Gian is one of my favorite BL protagonists in a while! I actually like him so much I bought a PC fan disc and drama CD for the game during my last trip to Japan, despite the fact that I haven't even finished the game yet!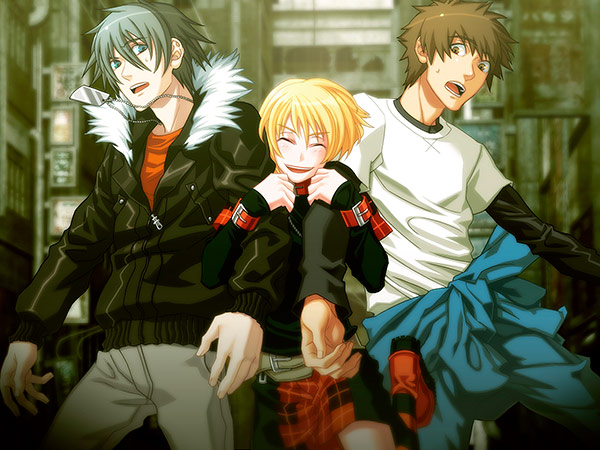 There is a DRAMAtical Murder anime available on Crunchyroll if you absolutely can't wait to learn more about the game, but it really pales in comparison to the game itself. If you're dying to play Sweet Pool, however, you may want to check out the two-volume manga that is available in English from SuBLime to get an idea of what kind of game it is (warning: not for the faint-hearted).
Which of these BL game localization announcements are you most excited for? I'm thrilled about all of them, but especially excited that more people will finally be able to play DRAMAtical Murder legally in English!
A big thanks to @vanishingage for helping me source images for this post!
Disclaimer: I have worked with JAST Blue as a consultant on marketing for Sweet Pool.