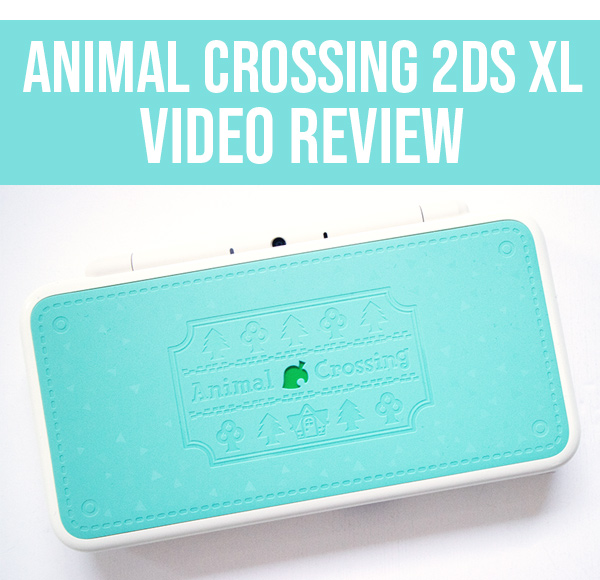 My latest video is a review of the gorgeous Animal Crossing: New Leaf 2DS XL that was just released in Australia, Europe, and Japan! I'd been looking to upgrade my Australian original model 3DS to a newer model, and I just could not pass up this adorable Animal Crossing design when it was announced. Watch the video below to hear my full impressions of the 2DS XL and how it compares to other 3DS models in my collection!
Of course, I couldn't pass up the chance to take a few glamor shots of the system… Particularly a close-up of the amazing etching on the lid!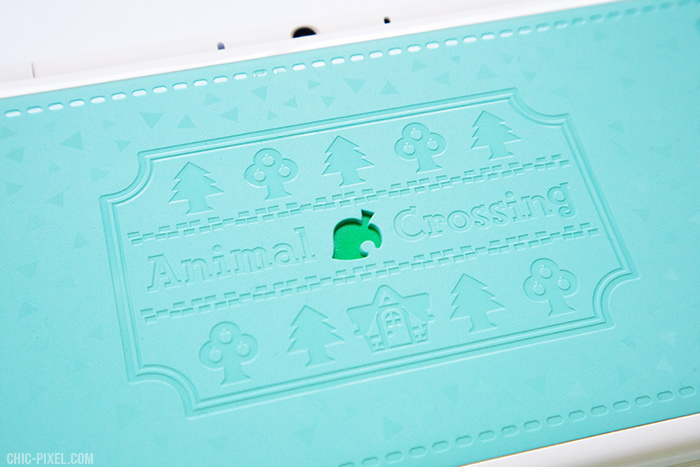 As I mentioned in the video, the plastic has a matte finish, not the glossy feel of the other 3DS models I own. I don't know if that's just for this Animal Crossing: New Leaf model or if all the 2DS's plastic is like that… If you own one, I'd love to know!
In my review I said that the system felt a little like a toy, and upon further reflection I think it's the matte finish on the plastic. For some reason that combined with the really light weight of the system reminds me of plastic toys, rather than a high-end technological device. Don't get me wrong, I absolutely love the design of this system and the matte finish is actually kind of neat just because it's different, but I was surprised to find that I wished it actually had a little more heft to it.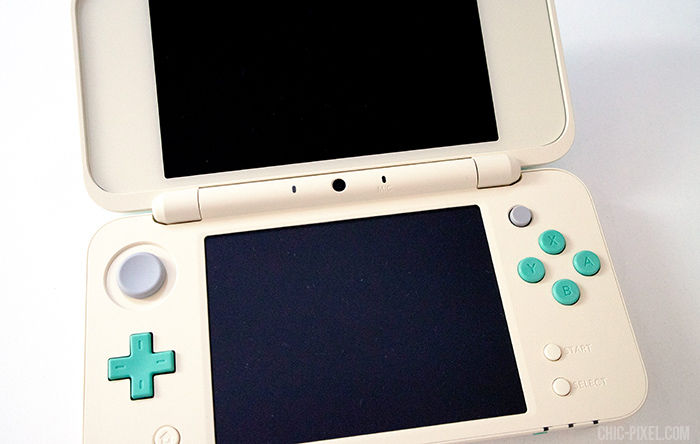 If you're looking for an extremely light 3DS system and don't mind missing out on the 3D functionality, the 2DS XL is a fine choice. Personally, however, I prefer my New 3DS model for the overall form factor, and it's probably still my favorite of all the 3DS models. But in terms of aesthetics, this Animal Crossing: New Leaf 2DS XL is by far the cutest! I'm super happy I was able to pick it up and look foward to playing some of my Australian games, like Sushi Striker: Way of the Sushido, on it soon.