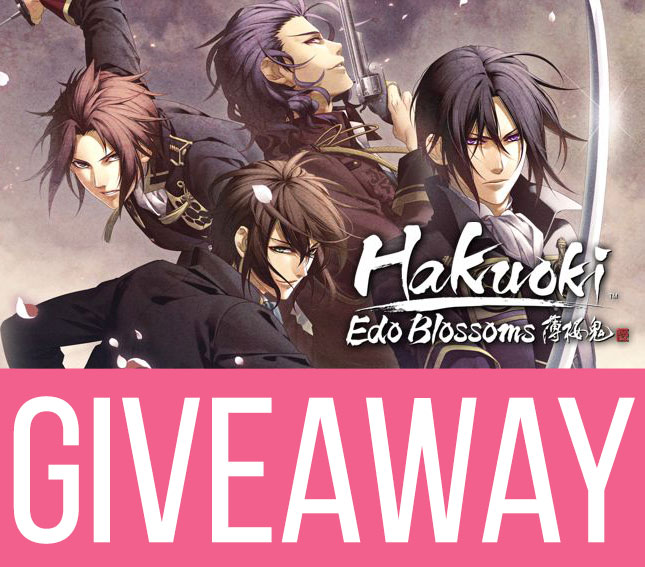 To celebrate the release of Hakuoki: Edo Blossoms, Idea Factory International has kindly offered me one PS Vita game code to give away to Chic Pixel readers!
If you would like to win a copy of Edo Blossoms, just follow the instructions in the widget below. The giveaway is open internationally, but please note that you will need a North American PSN account to redeem the code. The giveaway closes on March 23rd, 2018 at 11:59 pm PT. Hakuoki: Edo Blossoms is part two of the otome game Hakuoki: Kyoto Winds, so be sure to grab the first part for the full experience!
Hakuoki: Edo Blossoms (PS Vita) Giveaway
You can also purchase the physical PS Vita version from Amazon, or the PC version digitally on Steam. Good luck!