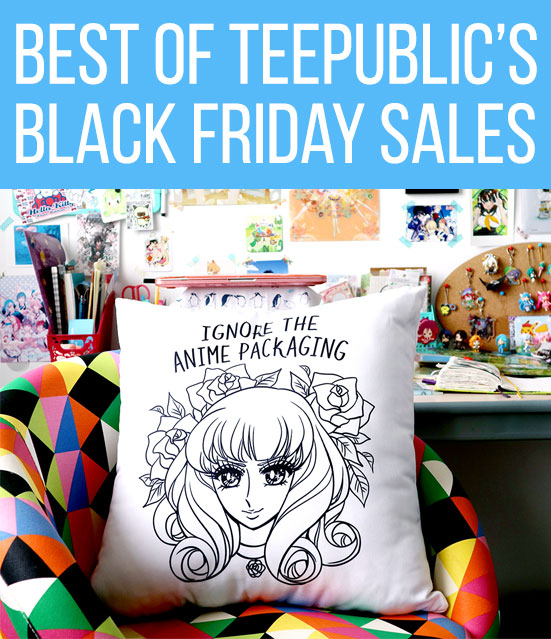 The Black Friday sales madness is upon us! It can be pretty hectic trying to make sense of all the different deals going on, especially if you're trying to pick up Christmas, Hanukkah, or other holiday presents for people (or maybe December birthday folks like me!). That's why, I thought I'd share some of my favorite items in my TeePublic Curator Store that you can pick up during TeePublic's Black Friday sale! That makes this a great companion post to my holiday gift guide – be sure to check that out, too, if you haven't already!
I also got my hands on some of TeePublic's newer homeware items (including that amazing pillow in the header image), so I'll be sharing photos and thoughts on those, as well! Read on for lots of awesome nerdy gifts that also help support independent artists!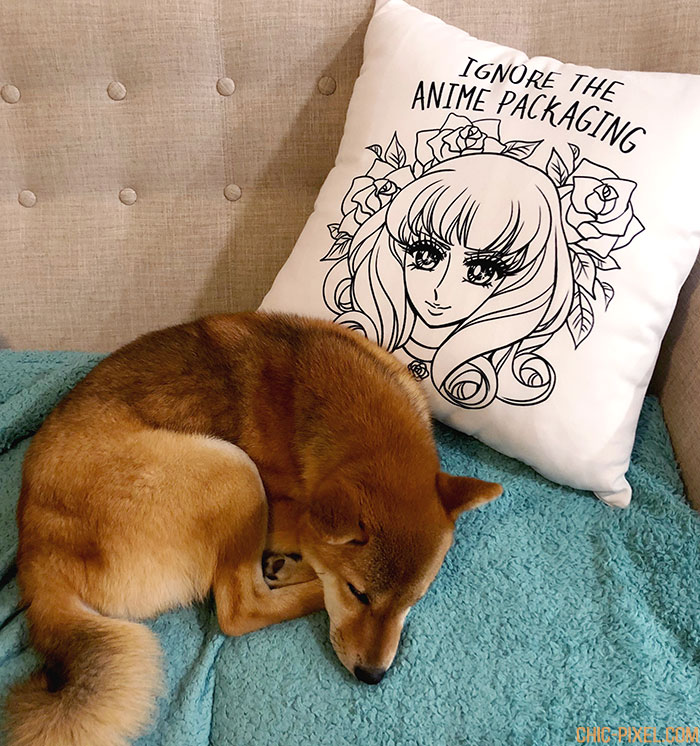 Ignore the Anime Packaging Throw Pillow ($33 for large) – I couldn't not start this list with my new favorite pillow! I also mentioned this design in my holiday gift guide, so if you can't tell, I'm pretty obsessed with it. It looks like Pai Pai likes it, too! This pillow is the large 20″ x 20″ size, and it's perfect for resting your head on or giving a little flair to your couch. The pillow is also extremely thick and springy, and there's a zipper to remove the case for washing or to put over another pillow if the one you have ever loses its pep.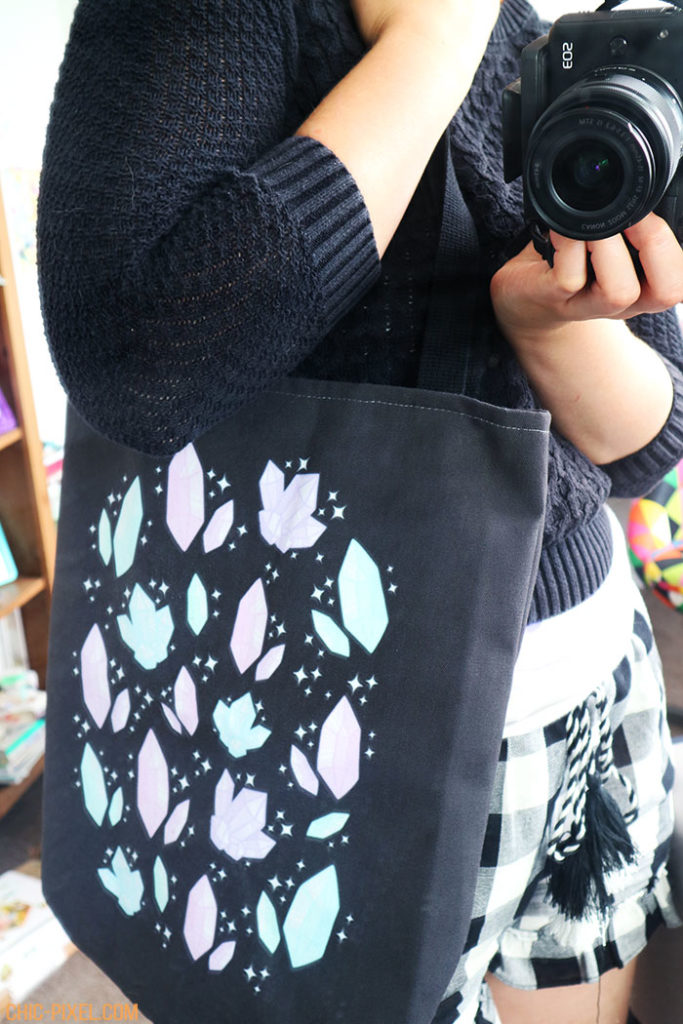 Magical Crystals Tote Bag ($18 for medium) – Repeating patterns like this one make great tote bags, and I think this design looks super cute on a black background! The pattern is on both sides, unlike many tote bags, and I love that the straps are long enough to sling it comfortably over my shoulder! The medium size is perfect for carrying larger items like a laptop or other school supplies. Be sure to have a tote bag always on hand so you're not caught in a lurch!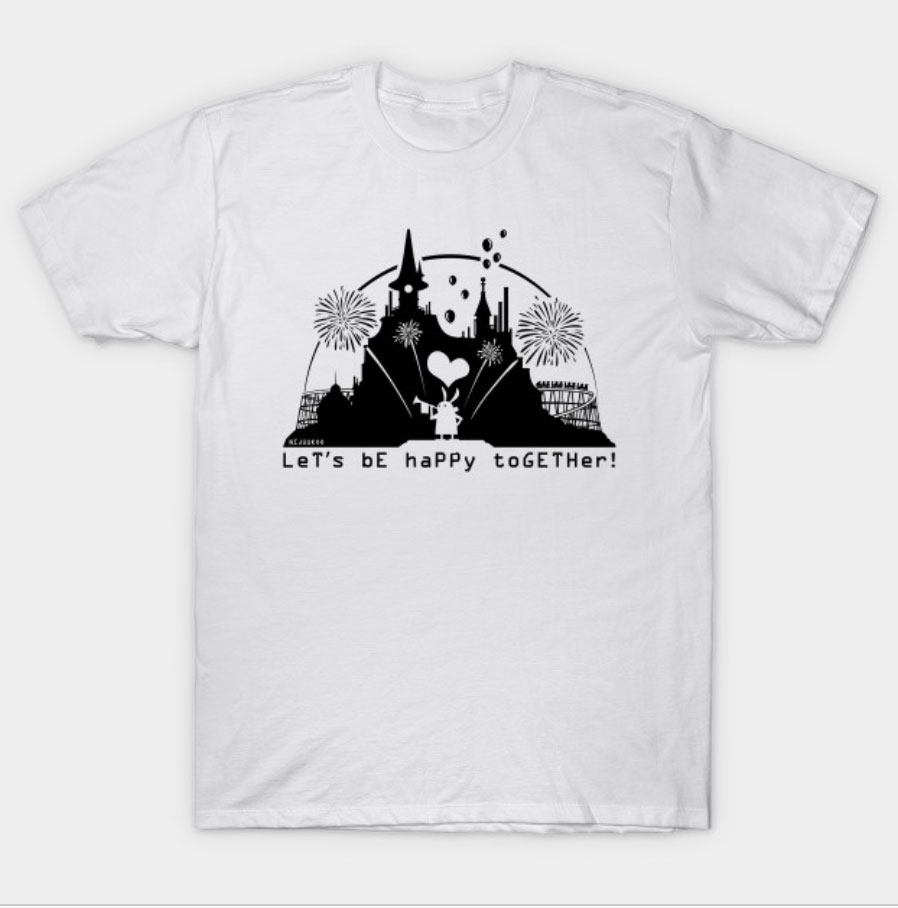 NieR – Happiest Place on Earth T-Shirt ($14) – Do you want to be sad every time you look in the mirror? Okay, that's not a really good selling point, but if you've played NieR: Automata, you should know what I mean. I absolutely love the game, and this shirt totally captures the essence of one of its best areas (and that music!).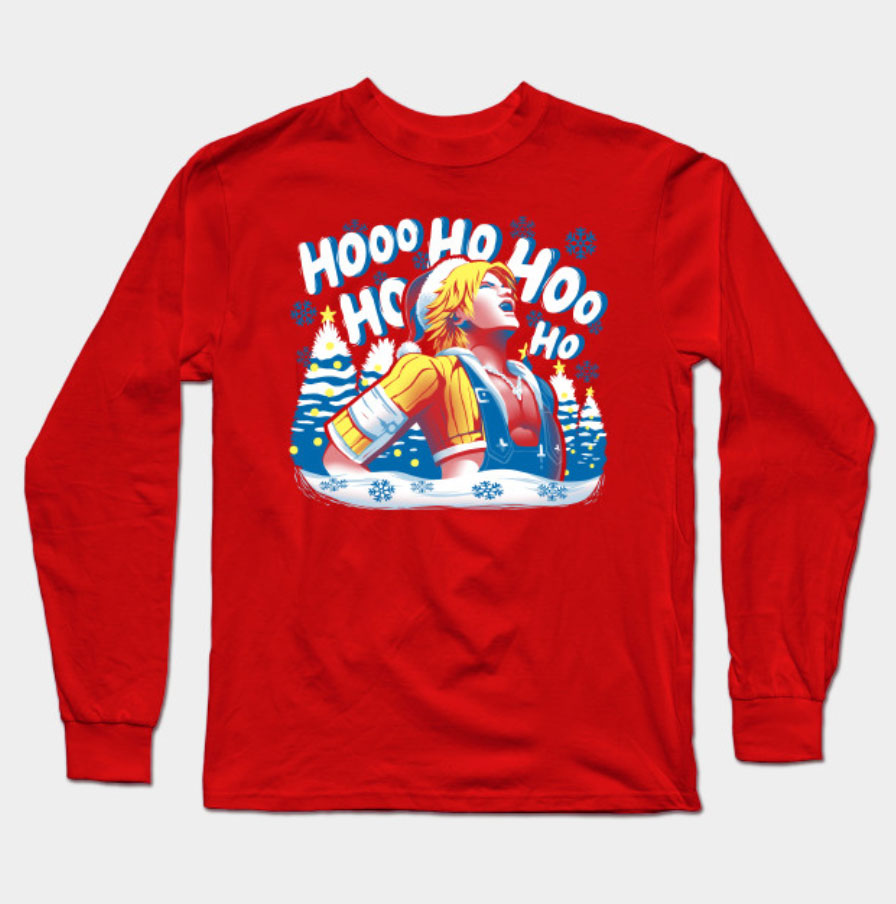 Jolly Tidings Long Sleeve T-Shirt ($15) – Tidus' laugh has been re-imagined for the holiday season! You could also get it in a sweatshirt, too. Great for the Final Fantasy and meme-lover in your life.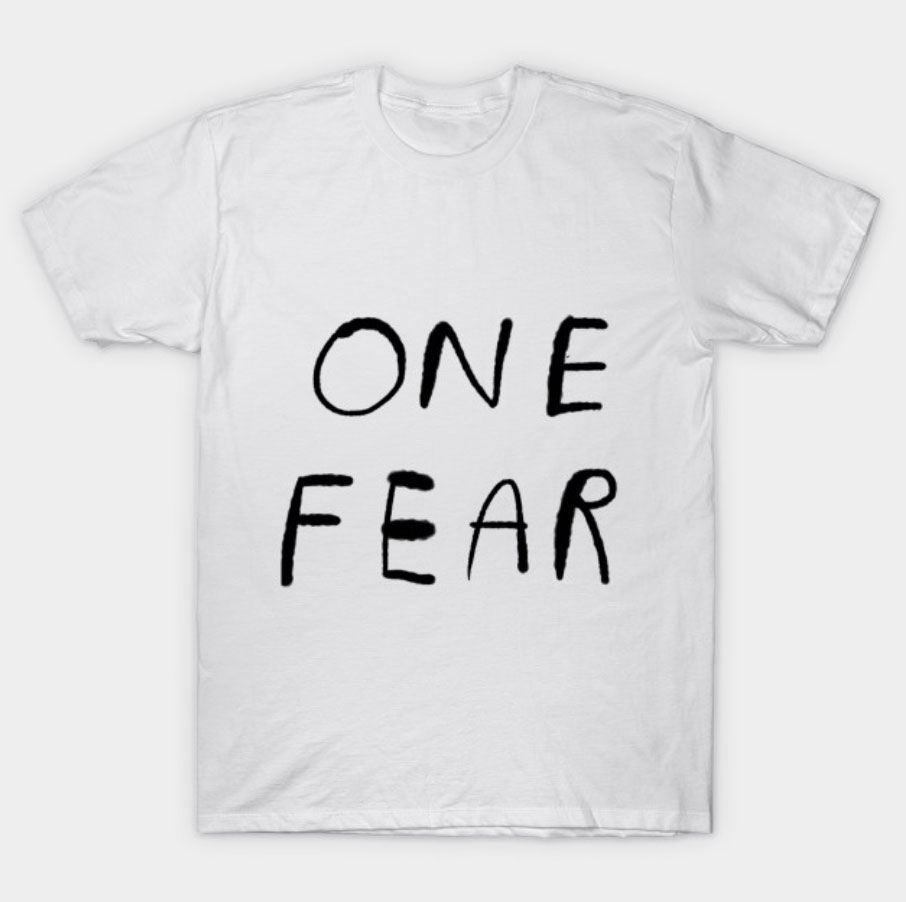 ONE FEAR T-Shirt ($14) – Speaking of memes, this is one of the most popular uncredited memes in existence. Well, now you can support the creator directly by buying this shirt! (Really, it's made by him! Check the description!)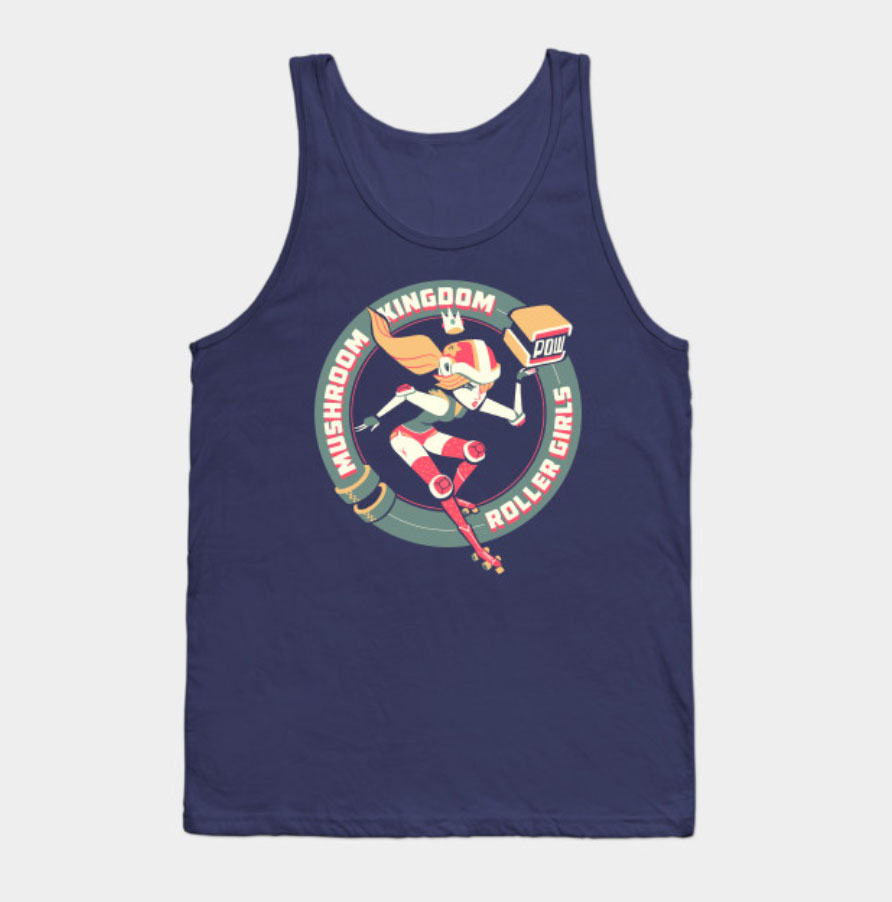 Mushroom Kingdom Roller Girls Tank Top ($16) – This tank top would be the perfect workout top for all the badass Mushroom Kingdom babes out there! Bonus points if you gift this to someone who roller blades and loves video games!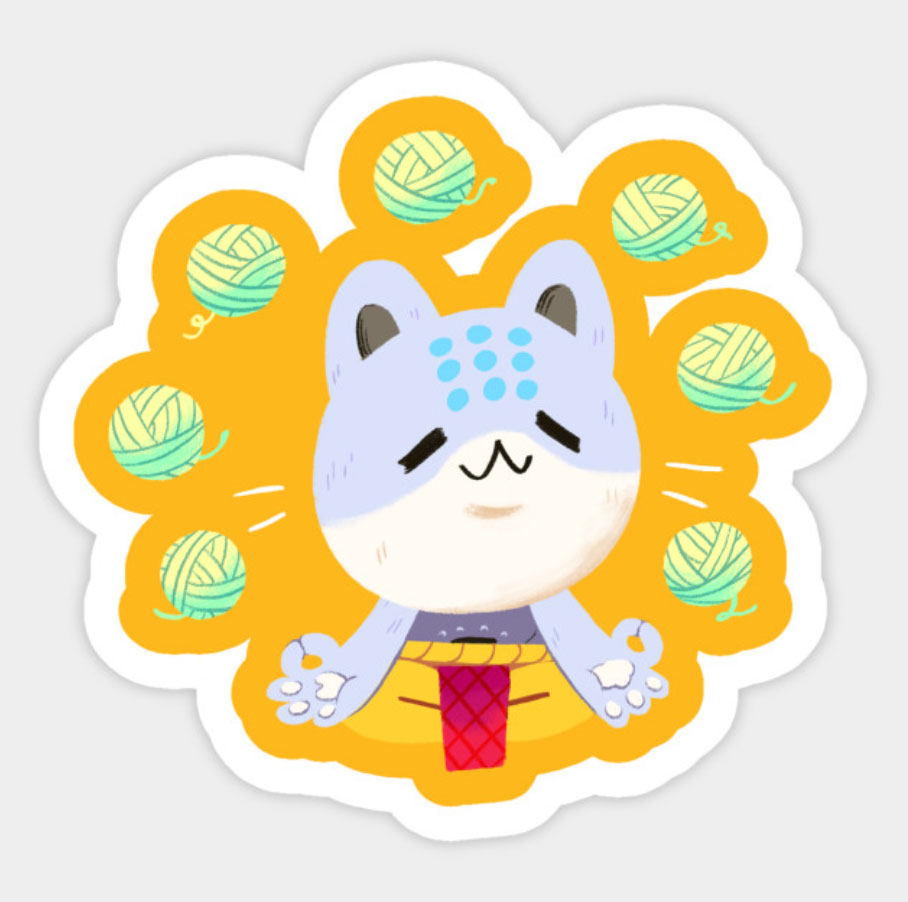 Meowverwatch – Experience Tranquility! Sticker ($2) – Windurr's Meowverwatch series, which reimagines the Overwatch characters all as cats, is one of the purest things on the internet. My favorite zen robot looks so adorable in kitty form!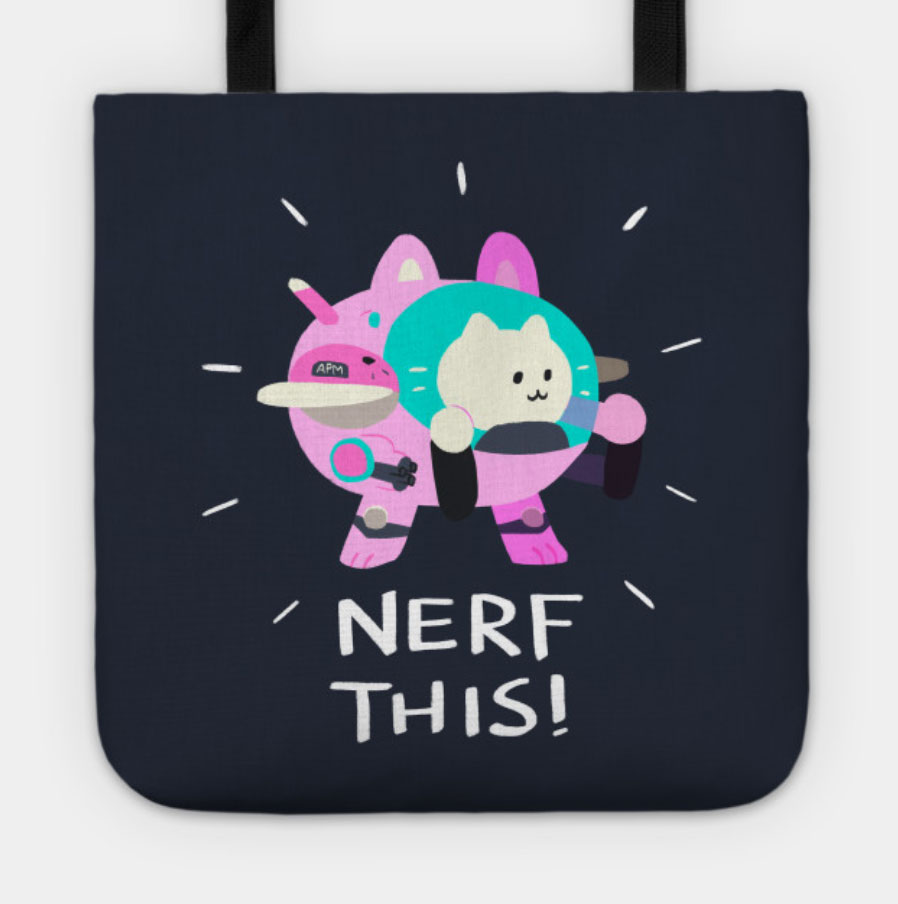 Meowverwatch – Nerf This! Tote Bag ($16 for small) – I couldn't mention the Meowverwatch series without including this rendition of D.Va. It makes an amazing shirt, too!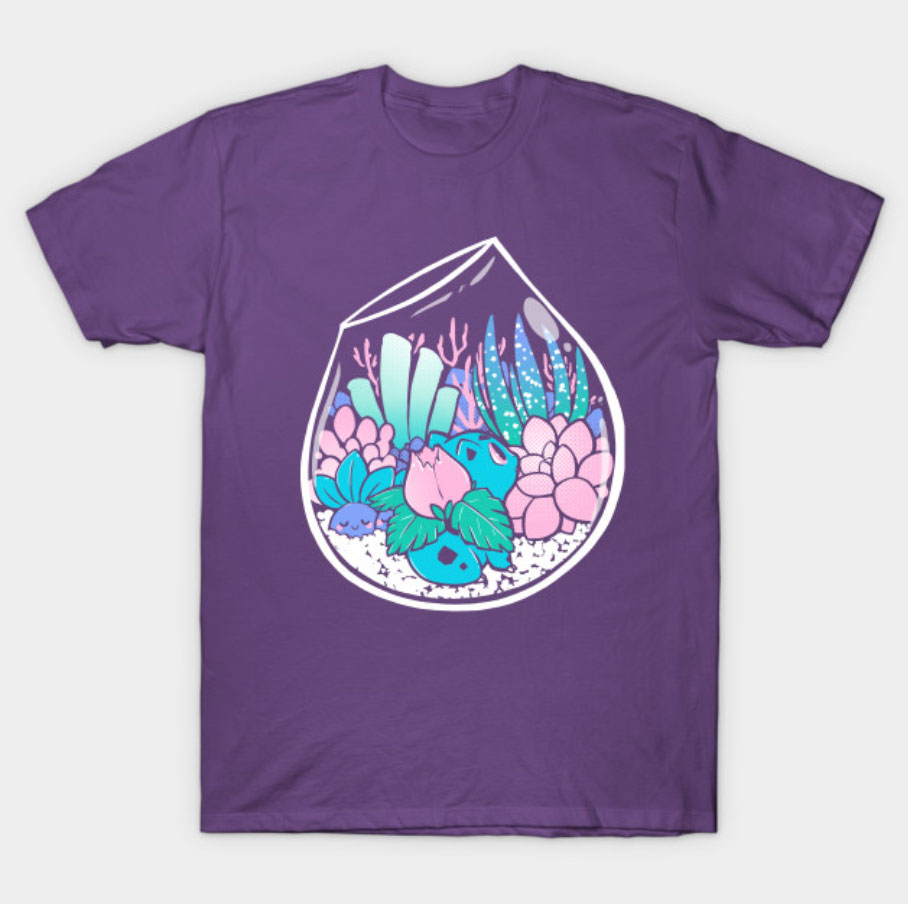 Starter Grow Set T-Shirt ($14) – This would make a great gift for a grass Pokémon fan… Or gift it to yourself, like I did! I love the colors and all the succulents in this design! The artist, miski, has so many other adorable designs that I could really do a post just dedicated to her work, so do check the rest of them out!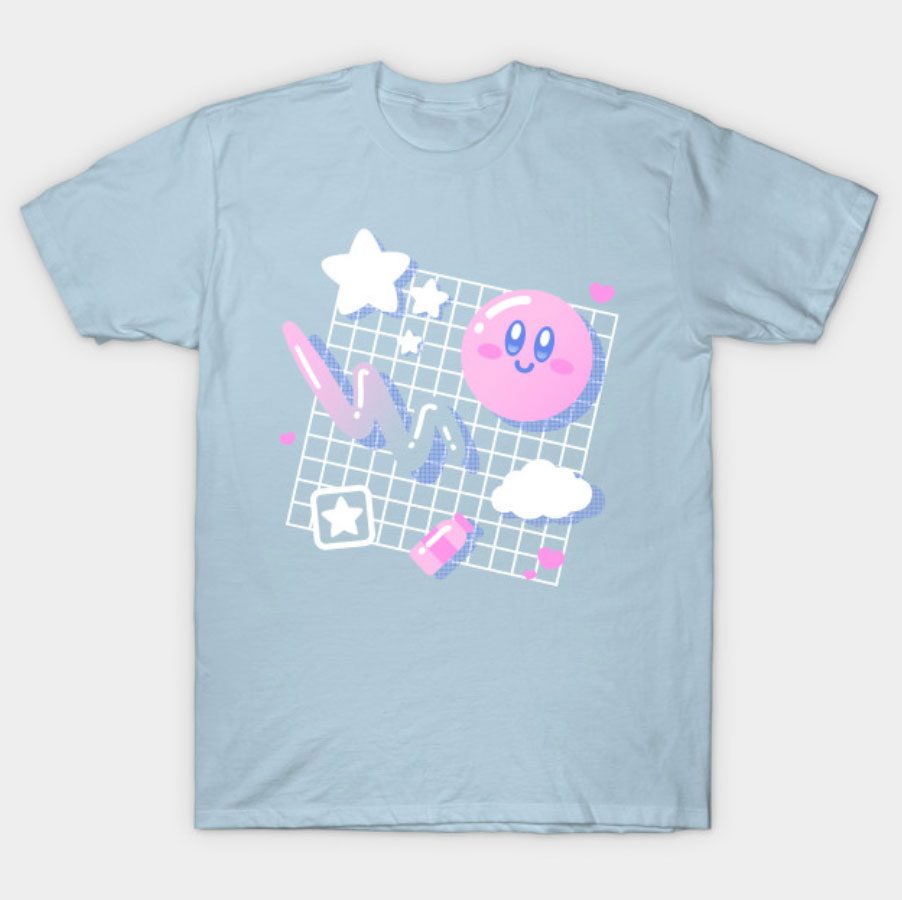 Pink Puff Aesthetic T-Shirt ($14) – Another design I included in my holiday gift guide, this Pink Puff Aesthetic t-shirt might be one of my all-time favorite designs on TeePublic. Kirby! Pastels! Aesthetics! What more is there to love?!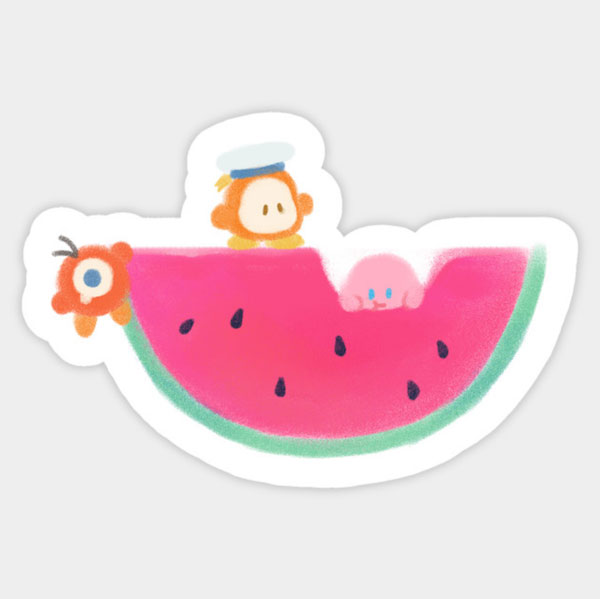 Juicy Treat Sticker ($2) – This Kirby sticker has such a pleasant color palette and summery vibe! It also makes a great shirt or tote!
Honestly, I could go on and on, because I love all of the items in my TeePublic Curator Store! If you want to support independent artists when doing your holiday shopping this year, I highly recommend making use of TeePublic's Black Friday sale!