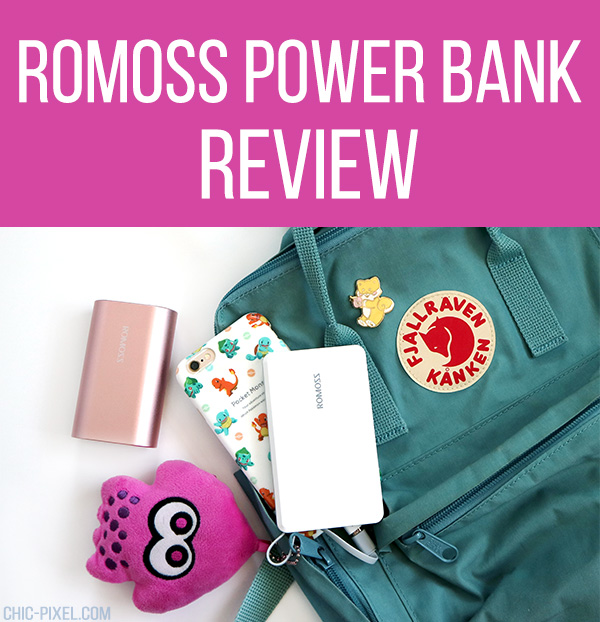 I'll never forget the time I was in Melbourne for a conference and by 5 pm, my phone was only at 10% battery. I would've run back to my hotel room, but I had plans to meet some of the other participants for dinner, and I really needed to get my networking on! But if my phone ran out of charge, how would I find my way back to the hotel?! In the end, I turned off my phone until I absolutely needed it, but all that unnecessary stress could've been avoided if I just had a power bank with me!
Romoss was kind enough to send two of their popular power banks to me to review: the extremely portable Q Series power bank, and the powerful ACE 10 power bank. If you play a lot of apps on your phone, need a power bank for international travel, or just want to make sure your devices last through a long day out, read on!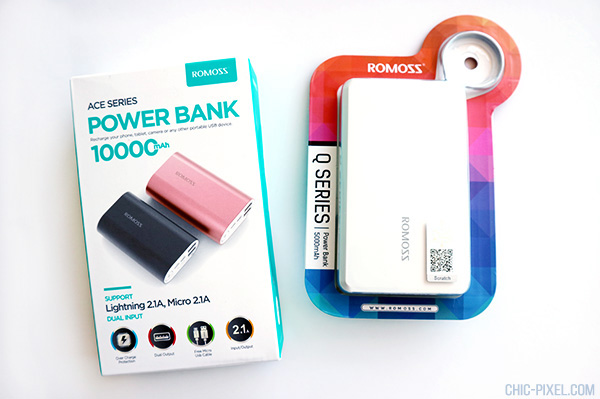 Here is what the power banks look like in their packaging. I love that the ACE 10 comes in rose gold!
Both power banks include a short USB cable for connecting to a computer or adaptor for charging. I was surprised to find that both power banks also had at least half charge right out of the box, but for the purpose of testing out the battery life I connected them to my laptop and brought them to full charge.
As the more portable option, the Q Series power bank also contains a built-in micro USB and lighting cable for charging, so you won't need to carry any additional cables in your bag! The ACE 10 requires separate charging cables, but it also touts 2 USB outputs, as well as lightning and micro USB input, making it great for couples or friends to share.
The lightning adaptor is hidden right inside the Q Series device itself! Amazing!
Here is a side view of the ports on both the Q Series power bank (left) and ACE 10 power bank (right). The Q Series benefits from its extremely thin size and built-in cables, making it ultra-portable for daily use. At 5000mAh, it has half the capacity of the ACE 10, but was still able to fully charge my iPhone 6 nearly two times. For general users, that should be more than enough to ensure your phone gets through a full day out! You can read detailed information on the Q Series specs on the Romoss official website.
Meanwhile, the ACE 10 power bank packs 10000mAh and was able to charge my iPhone 6 over four times. It's notably thicker and heavier than the Q series as a result, but I loved the ability to charge two devices at once. If I'm out and about with my husband, who has an iPhone 7, the ACE 10 would be more than enough for both of us! I also tried using the ACE 10 to charge both my iPhone 6 and my new Nintendo 3DS at the same time, and it worked like a charm! You can check out the full specs on the official website.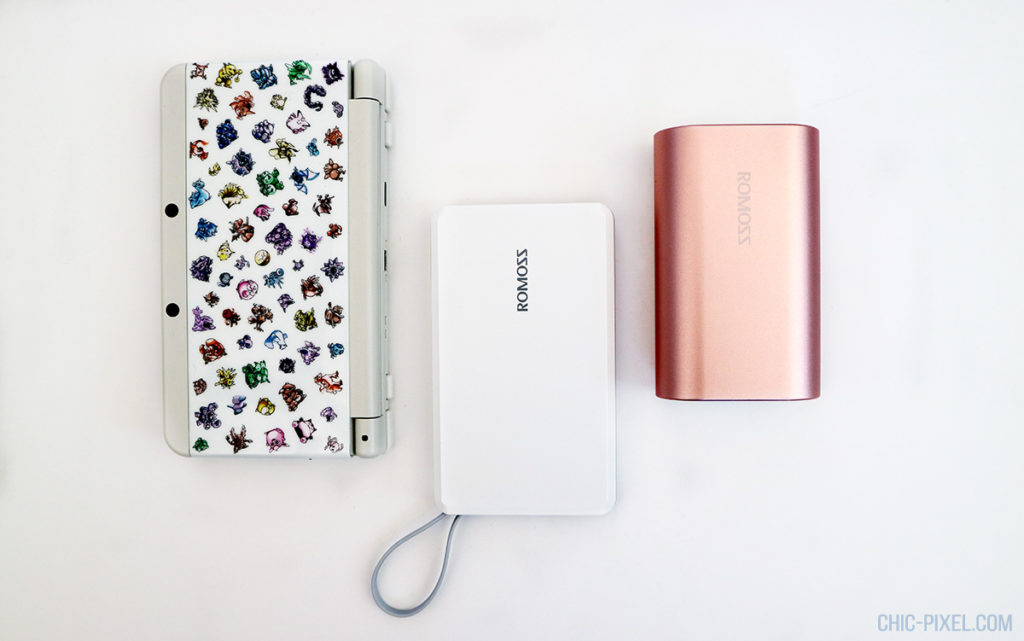 The only issue I had with the ACE 10 power bank was that the top USB port was slightly "sticky," so it took a little extra effort to insert and remove USB cables. In general, if I only had one device to charge, I would use the bottom slot.
It's also worth noting that while the Q Series power bank doesn't have a power button, the ACE 10 does. On one hand, this can be frustrating if you forget to push the power button on the ACE 10 when you want to charge something (this happened to me more than once). On the other hand, I found that the Q Series power bank battery light would occasionally blink randomly, even when it wasn't connected to anything.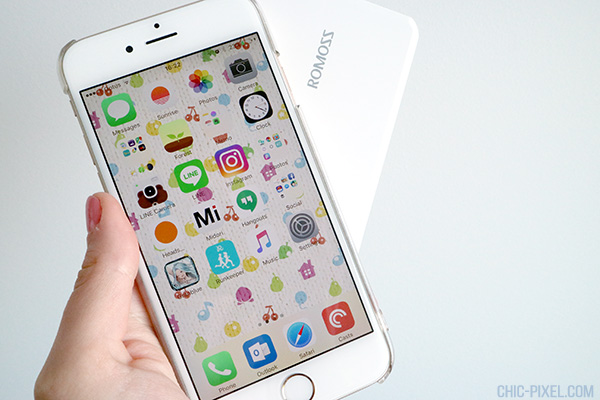 Ultimately, I found both the Romoss ACE 10 power bank and Q Series power bank to be great for daily use, and I look forward to taking one (or both!) with me when I travel next. If you're looking for a beefier power bank that can charge both your phone and a handheld gaming console or last for a period of a couple of days, I highly recommend the ACE 10. But if portability is most important to you, the slimness and built-in cables of the Q Series power bank can't be beat! As you can see in the photo above, I'm also able to easily hold both my phone and the Q Series power bank in one hand while my phone is charging.
At the time of this post, the Q Series power bank is available for only $14.99 on Amazon, while the ACE 10 is $22.99. At those prices, it's worth having both so you're always covered! I'll definitely be carrying Q Series in my bag when I go out, and bringing along the ACE 10 for weekend outings and longer travel. It's so great never having to worry about running out of charge. I'm a total convert!
A product sample was provided for the purpose of this review. Rest assured, however, that all impressions are my honest opinion. This post also contains affiliate links. If you purchase an item after clicking on one of my affiliate links, I receive a small commission that goes back towards running the site. Thanks for your support!