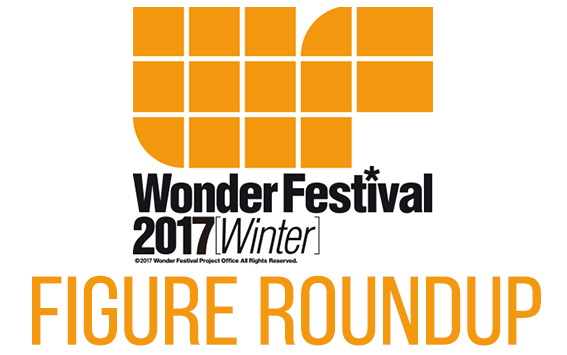 Wonder Festival, a bi-yearly event for Japanese figure enthusiasts, is upon us once again! With each WonFes comes an onslaught of figure-related news, and there is a lot to get excited about this year. Plastikitty has a full rundown of all the figures at this weekend's event, but I've rounded up some of my favorite figure announcements and reveals to share with you!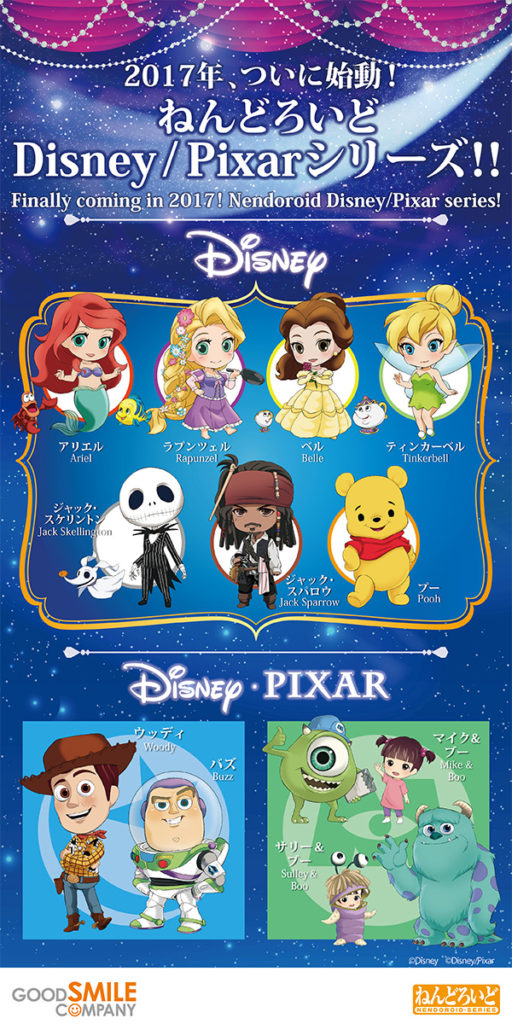 Disney and Pixar Nendoroids (Good Smile Company) – The announcement of a whole new line of Disney and Pixar Nendoroids came slightly before Wonder Festival, but I'm too excited not to include it. I'm especially excited for Jack Skellington and Jack Sparrow, as they were two of my favorite characters growing up, but Rapunzel is also looking utterly adorable and she comes from my favorite recent Disney film. I hope we'll see a Mulan Nendoroid eventually, too!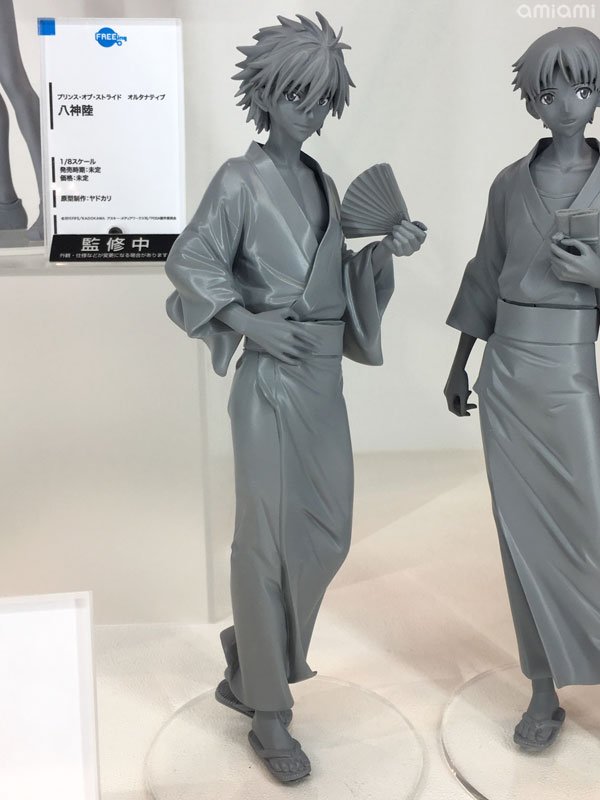 Kaworu Nagisa 1/8 scale figure (FREEing) – Kaworu and Shinji yukata figures, what more is there to love?! I've always been more partial to Kaworu, but if you're going to get them, you'll definitely need the pair!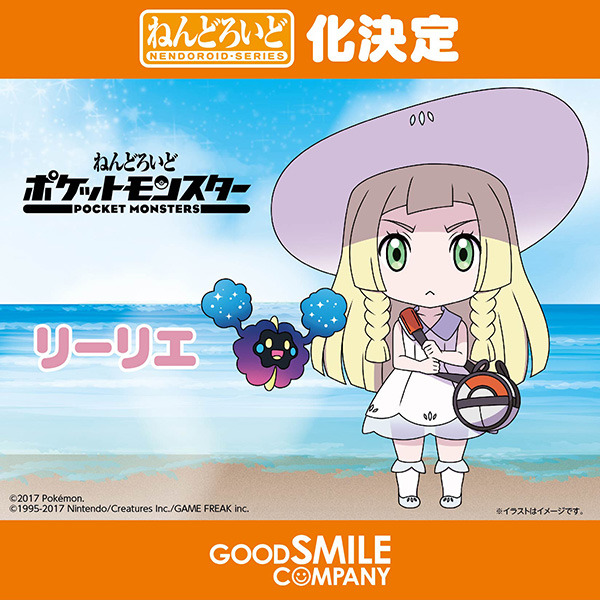 Lillie Nendoroid (Good Smile Company) – Lillie is one of my favorite characters from Pokémon Sun/Moon, so I'm trilled to see she's being made into a Nendoroid. Her expression is just perfect! In more Pokémon Nendoroid news, there's also going to be an Ash Nendoroid and Pikachu kigurumi part that you can use with any existing Nendoroid faces, which is sure to be super cute!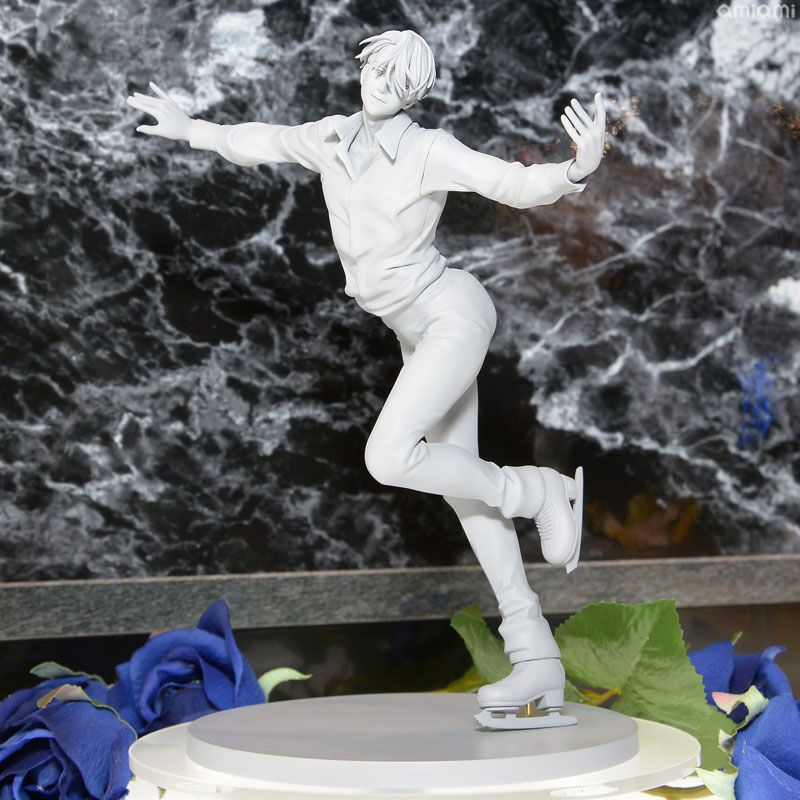 Viktor Nikiforov scale figure (MegaHouse) – With the popularity of Yuri!!! on ICE, it was only a matter of time until we started seeing more figures. I really love the movement in this one, and the internet is completely losing it over Viktor's lovingly-crafted tush.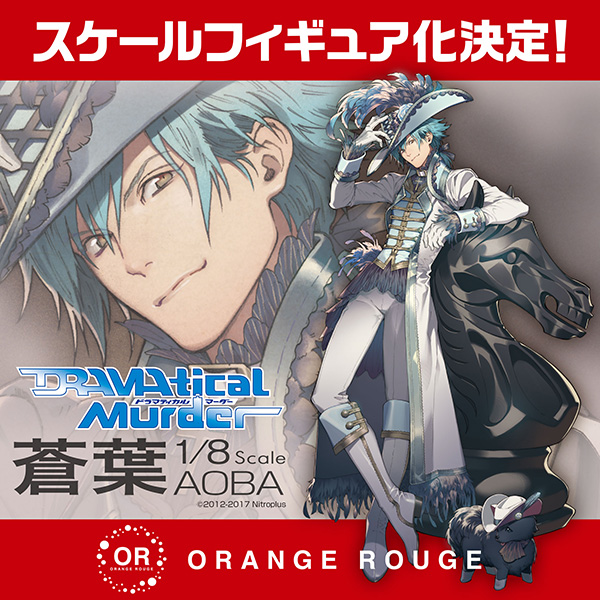 Aoba 1/8 scale figure (Orange Rouge) – Another Aoba scale figure?! My heart be still! I absolutely love the art, so if the sculpt is able to do it justice, it's going to be a must-buy for me. It would be nice to see some scale figures of the other DRAMAtical Murder boys, too!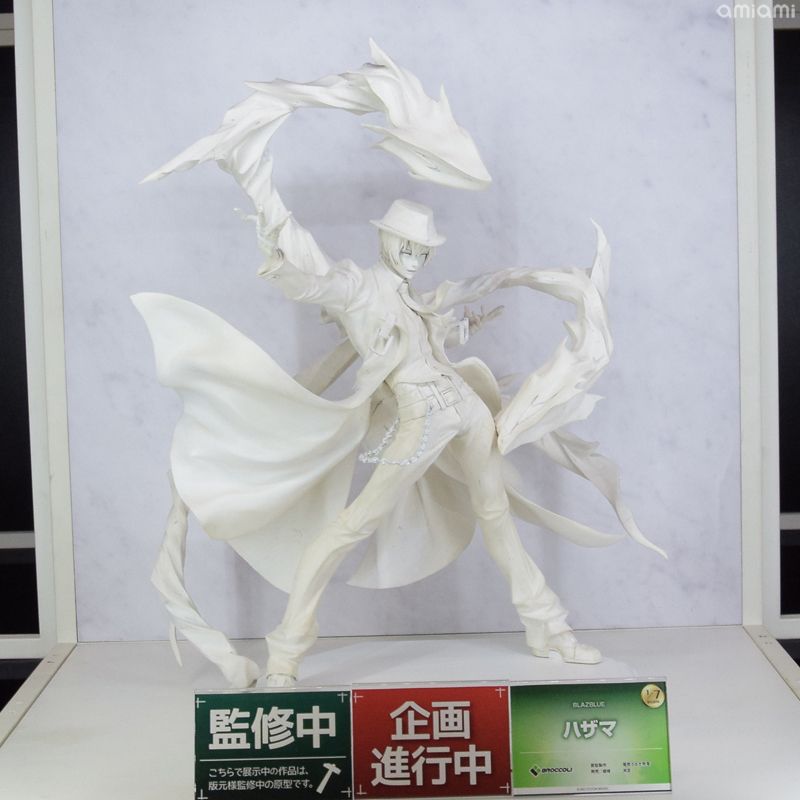 Hazama 1/7 scale figure (Broccoli) – Hazama is one of my favorite BlazBlue characters, so I was super excited when this figure was announced. It's such an interesting pose, too! I can't wait to see it painted.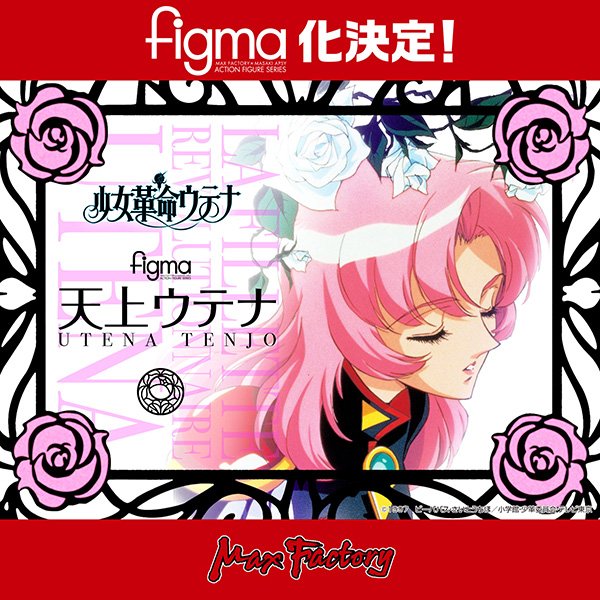 Utena Tenjo figma (Max Factory) – This may actually be the most exciting news to come out of WonFes for me! I've always wanted to see more Revolutionary Girl Utena figures, and I think Utena will make an amazing figma. Between Cardcaptor Sakura, Sailor Moon, Magic Knight Rayearth, and now Utena, I am totally loving this 90's shojo revival!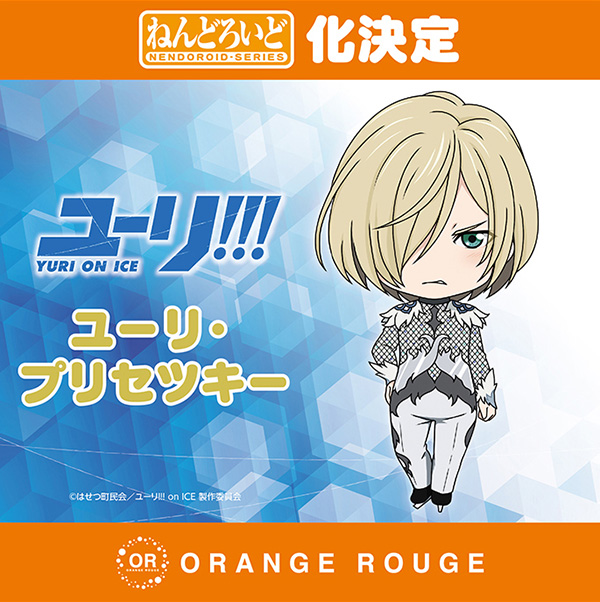 Yuri Plisetsky Nendoroid (Orange Rouge) – We knew a Yurio Nendoroid was on the horizon, but the official art is even cuter than I imagined! I just love his tsundere expression! All these Yuri!!! on ICE figures are so dangerous for my wallet…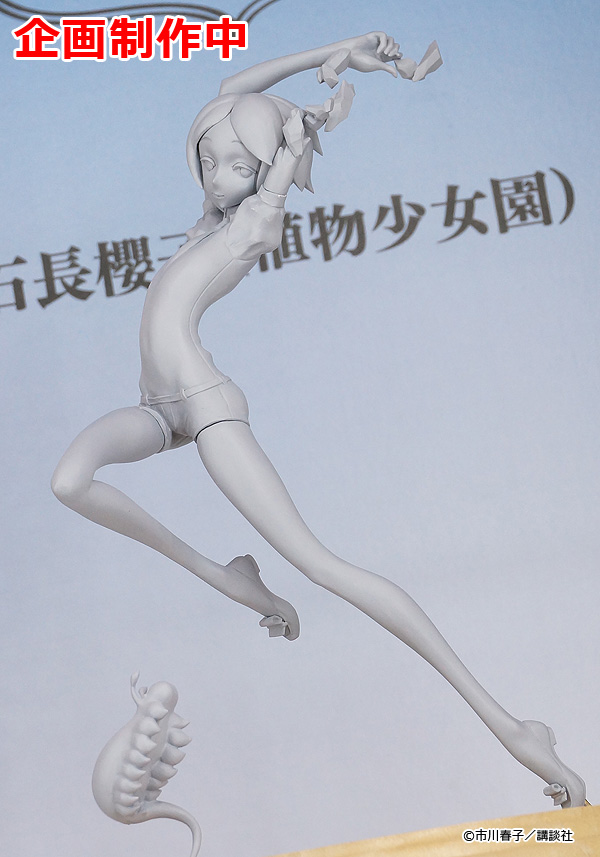 Phosphophyllite 1/8 scale figure (Good Smile Company) – I totally did not expect to see a Land of the Lustrous (Houseki no Kuni) figure at this year's WonFes. The gorgeous manga is about a world inhabited by gems who take human forms and battle against lunar enemies who wish to turn them into mere decorations. I can't wait to see this figure painted!
Torahime scale figure (Alter) – Torahime from Muramasa: Demon Blade is finally getting a scale figure from Alter, and I'm thrilled! I love her design because it's a little less bodacious than a some of Vanillaware's other female characters, and her skeleton steed is going to look amazing as a figure. I can't even really imagine how it will translate to an actual sculpt, but I'm positive it'll be awesome!
Finally, it's not a figure I'm personally excited for, but I still can't believe they're doing a Mara (aka Shin Megami Tensei's penis chariot monster) figma. Also, Mei and Mercy Overwatch Nendoroids, as well as Genji and Tracer figmas, were revealed at the New York Toy Fair this weekend, too! With all this figure news, which announcements have you most excited? Share your thoughts in the comments!