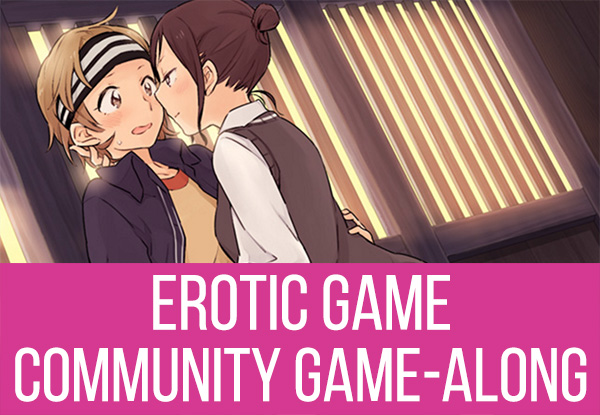 When I started running monthly community gaming events nearly 3 years ago, I wanted to make sure to choose themes that highlighted neglected or overlooked game developers or genres. Well, this month marks my first potentially controversial theme: erotic games! To be more specific, this November you're encouraged to play games with sexual or otherwise adult content. Sorry kids, but you'll have to sit this one out! (The contents of this post, however, are safe for work)
The reason I mention that this may be a controversial choice is due to the fact that in recent years there have been issues with certain game-related platforms such as Steam and Twitch restricting distribution or broadcasts of erotic games. Not only that, but it's hard to deny the negative stigma many sex-oriented games (particularly hentai) carry for a mainstream audience. Hopefully this month will help illustrate the extremely wide range of adult content available in games, all the way from sexy T&A to the weird and wonderful works of Robert Yang.
To participate in the Erotic Game Community Game-Along, simply select an erotic game to play and share your experiences with others! The official hashtag is #EroGameMonth, which you are welcome to use for anything related to erotic games throughout the month of November, such as sharing some of your favorite title suggestions for others to play. Due to the subject matter, please be considerate of the content you choose to post and tag NSFW when appropriate, particularly when posting screenshots featuring explicit content. Blog posts, podcasts, and other forms of Game-Along submissions are also encouraged!
Here are a few erotic game suggestions to get you started. (Please be aware that some titles listed may contain difficult subject matter such as rape. I would recommend thoroughly researching a game before purchasing it if you do not wish to be see certain kinds of sexual content.)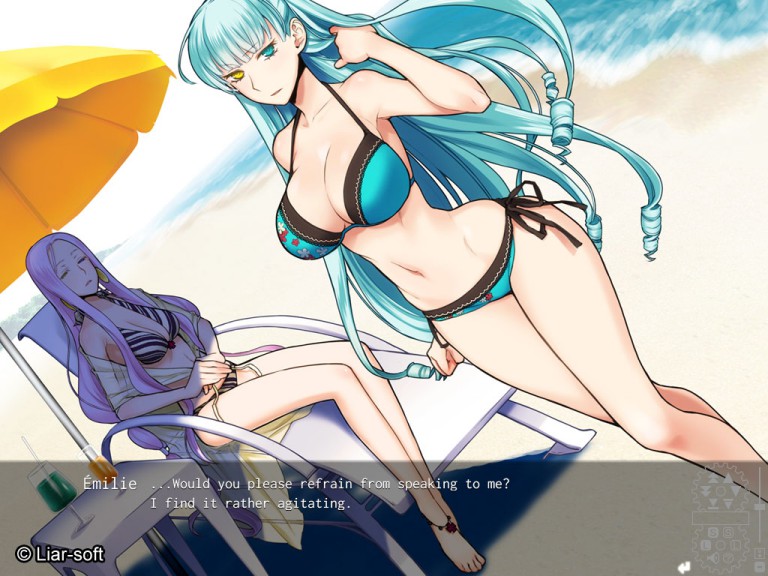 Gahkthun of the Golden Lightning (PC) – For an alternate history fantasy romance visual novel inspired by H.P. Lovecraft's works, look no further than Gahkthun of the Golden Lightning. With strong character development, compelling story, and adult scenes that are sexy but not too sexy (available uncensored for Steam), Gahkthun would be a good choice if you're looking for an interesting narrative but not quite ready to dive into the deep end of hardcore erotic games. Check out the demo if you'd like to try before you buy.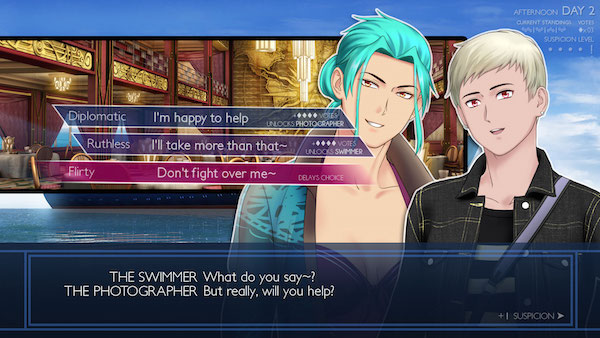 Ladykiller in a Bind (PC/Mac/Linux) – There are very few commercial western games that feature sex in such a prominent way as Ladykiller in a Bind, Love Conquers All Games' most recent release. There are even fewer games that deal with queer sexual content in a thoughtful and nuanced way, so if you like erotica that makes consent a priority while still bringing the kinky BDSM, this is the game for you! Or if you're intrigued but not sure it's for you, there's always a demo.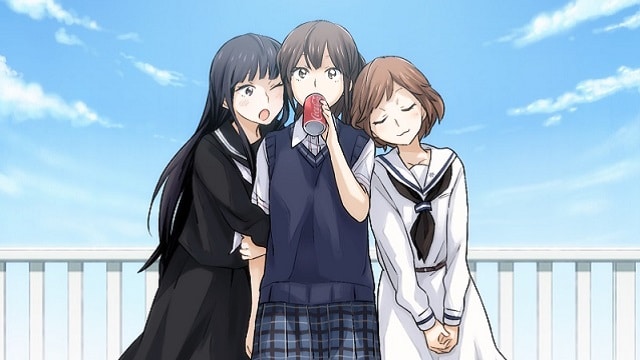 Kindred Spirits on the Roof (PC) – On the sweeter side of things, Gahkthun developer Liar-soft's Kindred Spirits on the Roof is a high school yuri (girl/girl) romance game that puts relationship development first and sexual escapades second. In fact, the sex is tame enough that it's available on Steam. Oh, and did I mention that some of the girls are ghosts? There's a hefty demo available, so give it a go if that sounds up your alley!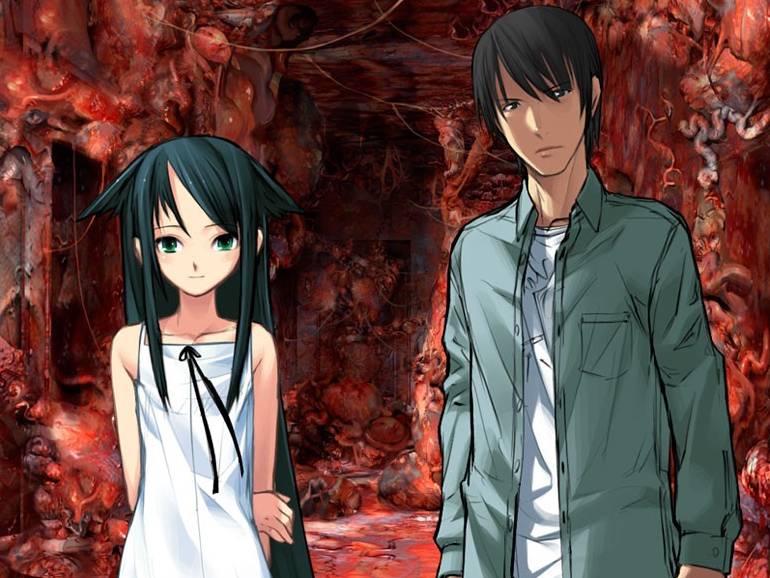 Saya no Uta (PC) – When selecting title recommendations, I always try to provide a wide range of games to illustrate how varied the theme of the month can be. Well, Saya no Uta takes the cake for being the most horrific title on this list! Written by Gen Urobochi of Puella Magi Madoka Magica fame, Saya no Uta is grotesque and enthralling – it's not at all for the faint of heart, but if you're fond of horror and have a few hours to spare, it's definitely worth a read.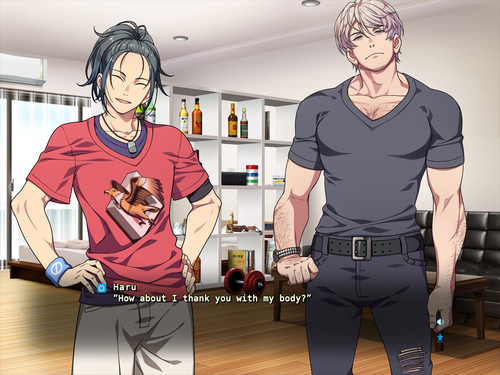 NO, THANK YOU!!! (PC) – The first boys' love (BL) release by MangaGamer, NO, THANK YOU!!! follows a man named Haru who loses his memories after jumping in front of a car to shield a man from getting hit. The man takes him in, and Haru ends up working in his bar, but it's more than your average bar… NO, THANK YOU!!! is yet another game on this list that has a darn good plot to go with all its porn, but rest assured it has plenty of hot man-on-man action, too! Demo available on MangaGamer's website.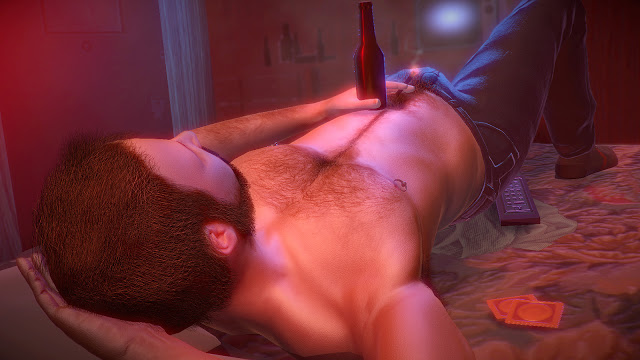 Radiator 2 (PC/Mac/Linux) – Radiator 2 is a collection of three games by Robert Yang that explore "male sexuality, punishing, eating, and driving" (quote from the Steam description). If you want to see what's too hot for Twitch, you've come to the right place! Radiator 2 is also the only release on this month's suggestion list that's available for free, so if you're looking to explore the realm of erotic games but aren't ready to shell out any cash, this may be worth checking out. It can also be completed in under an hour, which is perfect for those who don't have a lot of extra time on hand.
That's just a small sampling of what's available in the category of erotic games, so feel free to share your favorite title if it wasn't mentioned in the comments!