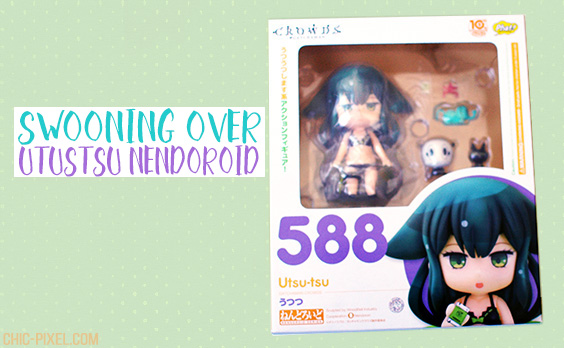 I'd never thought the day would come when I owned a Nendoroid wearing a bikini, but here we are! I just couldn't resist grabbing a Nendoroid based on one of Kinako's amazing Gatchaman Crowds character designs. While Ichinose Hajime is actually my favorite character from the series, I was unfortunately a little disappointed by her Nendoroid's accessories. When I saw Utsutsu's adorable Nendoroid form, however, I just couldn't resist!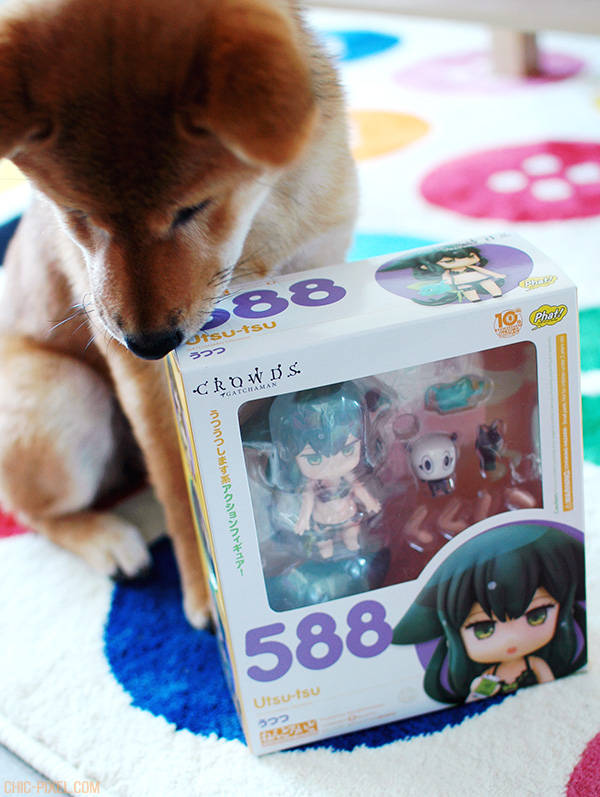 Okay, I'll admit, I was also heavily swayed by Kinako posting pictures of her own Utsutsu Nendoroid on her Twitter account. While I was unsure whether I would really be happy owning a bikini Nendoroid, I'm really glad I decided to get her!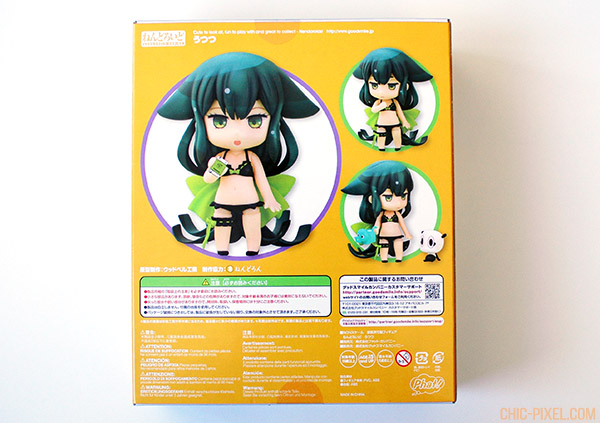 The back of Utsutsu's box shows off some of her different accessories and poses. I love that she comes with an elephant watering can and Paiman, aka Pai-pai! (fun fact: we named our puppy after this adorable fellow)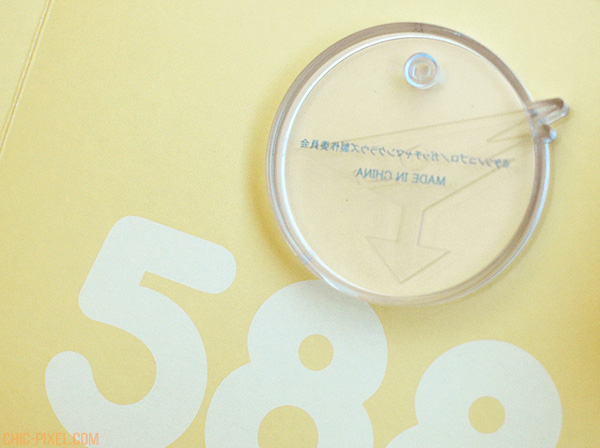 I was surprised to find a different type of base included with Utsutsu than is usually provided with other Nendoroids, but I think I prefer this kind of simple design. The Gatchaman symbol is a great detail, too. But Utsutsu's hair is so big, she can actually stand on her own!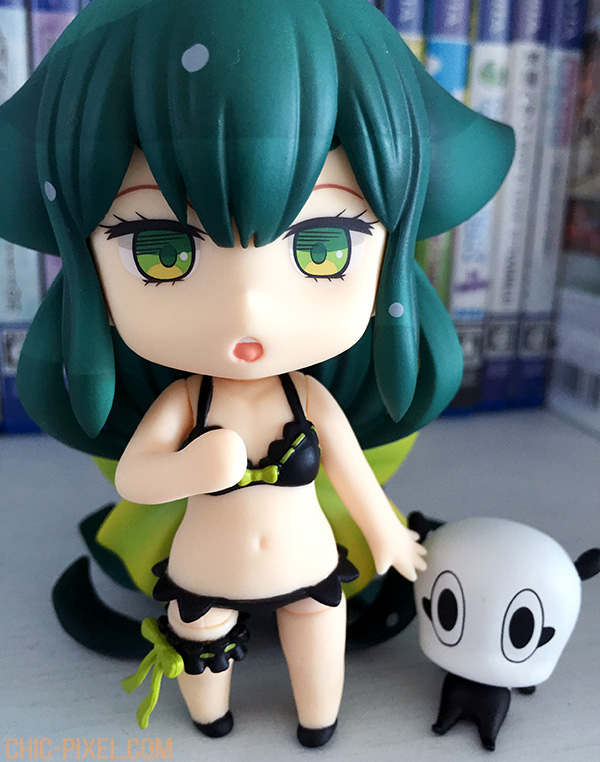 Isn't she adorable?! I especially love her hair, which is keeping her upright in this photo. The detail on the black bikini is really immaculate – just look at those tiny ruffles! I'm going to have to get over my embarrassment of carrying around a bikini Nendoroid in public, because I want to take tons of photos of her!
So much green hair! I hope Good Smile Company makes the rest of the Gatchaman Crowds cast into Nendoroids, because Utsutsu turned out far better than I imagined! But if I could only have one, I'd kill for Berg Katze…
Thanks for reading this latest post in my Swooning Over series, where I gush about my latest purchases with copious amounts of pictures! If you've noticed a slight dip in activity here at Chic Pixel, never fear – I'm just entering crunch time with my PhD and find myself needing to slow down my posting schedule a little.
Posts like these take more time to photograph, write, and edit than you might think, so if you like this or any of my other posts, I would really appreciate if you considered supporting the site by shopping with my affiliates, purchasing me an item from my wishlist to review, or making a one-time donation! Head over to my Support page for all the details. Thank you!