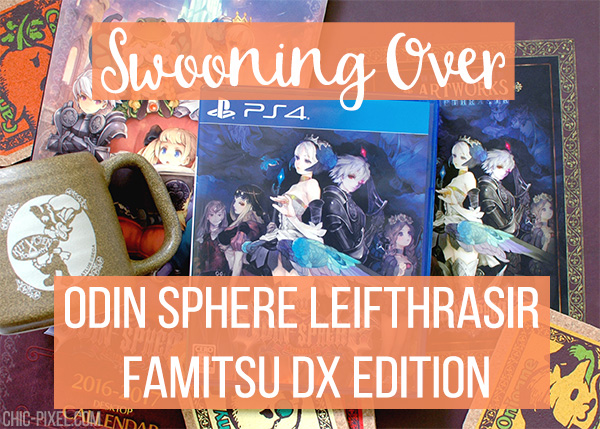 Odin Sphere is one of the most gorgeous games I've ever played, so of course I was thrilled when I learned about Odin Sphere Leifthrasir's super special (and super exclusive) Famitsu DX Edition. So thrilled, in fact, that I paid about $110 for the game, art book, wall scroll, calendar, coasters, and mug, making it the most expensive video game limited edition I've ever purchased! Well, I finally received my copy this month, and I just had to share some photos…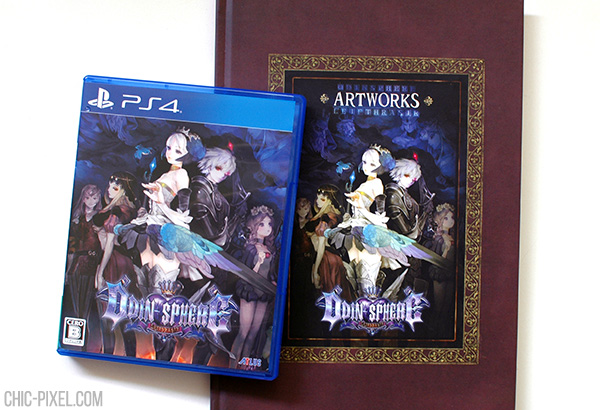 After much deliberation, I ultimately went with the PlayStation 4 version of the game (it's also available for PS3 and Vita). Though I tend to play more games on handhelds these days, I wanted something new and shiny to play on my recently-purchased PS4. 

All preorders of the game in Japan came with the hardcover art book pictured above, which alone is a pretty awesome bonus, if you ask me! It's 64 full color pages, and it looks like a near identical version will be shipping with preorders of the English version (the only difference being that the English one is softcover). Here are a few of my favorite images: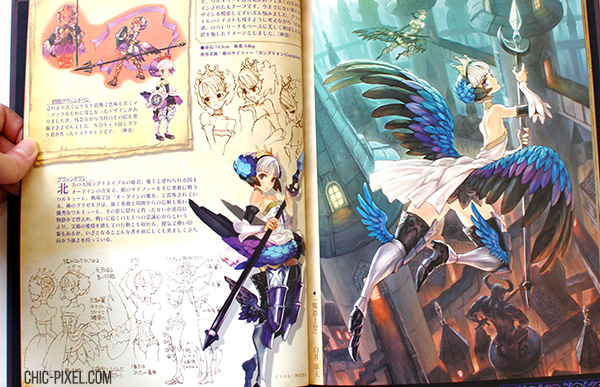 All of the main characters get two pages, one with some information and sketches, and the other with a lovely full page illustration!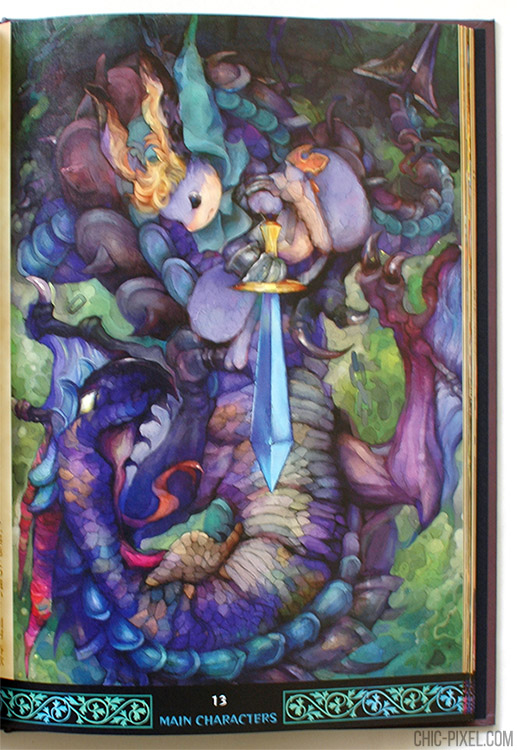 It probably comes as no surprise that Cornelius is my favorite character…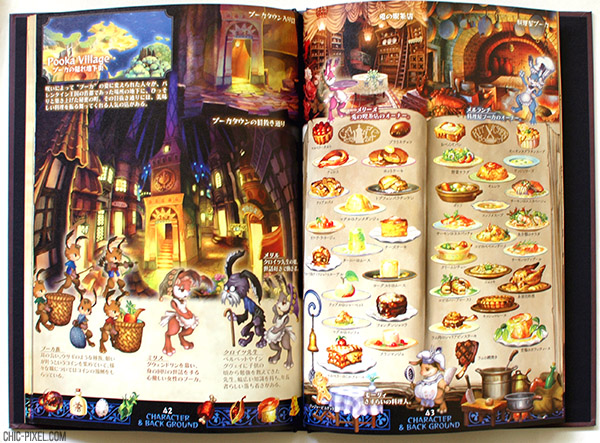 Food, glorious food! I don't think any game has ever made me hungrier than Odin Sphere. And I love the Pookas!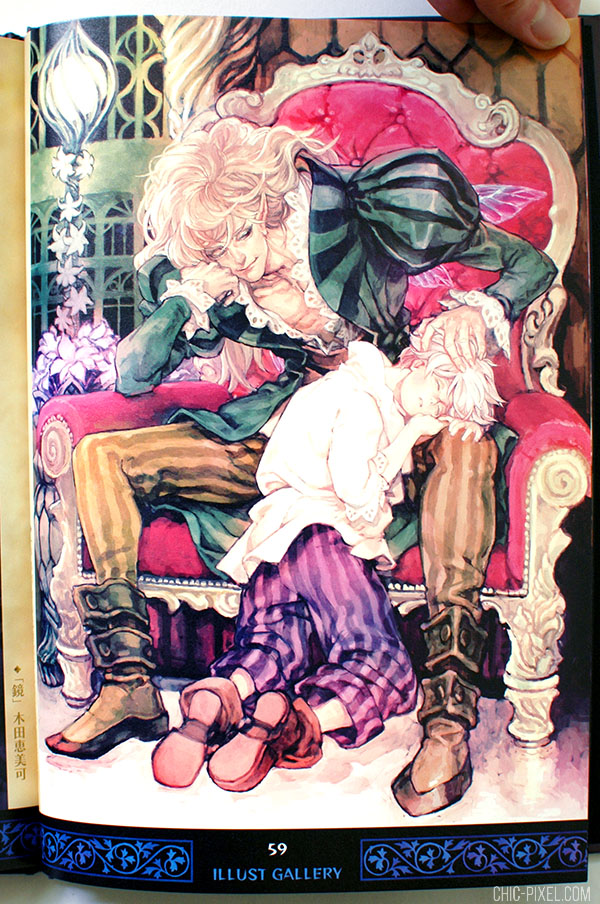 This illustration of Melvin and Oswald is jaw-droppingly gorgeous! If you're planning on grabbing the English version of Odin Sphere Leifhrasir, I'd recommend preordering just for this image alone. My photo doesn't do it any justice!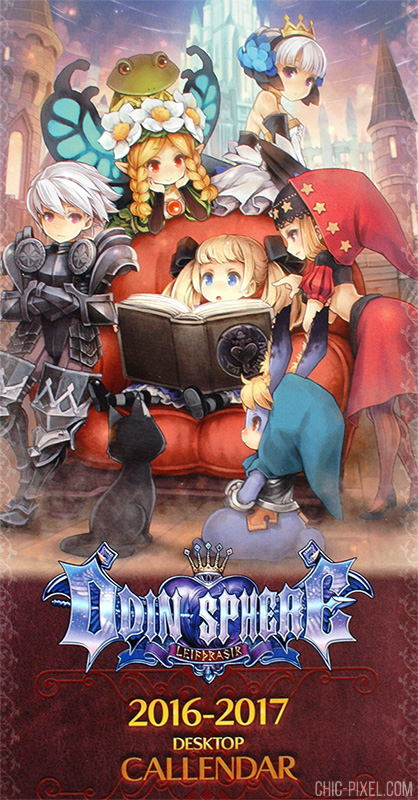 Now for the items exclusive to the Famitsu DX limited edition! First is this 2016-2017 desktop calendar, which doesn't begin until April. As such, I haven't started using it yet, but I most certainly will! This is definitely my favorite image: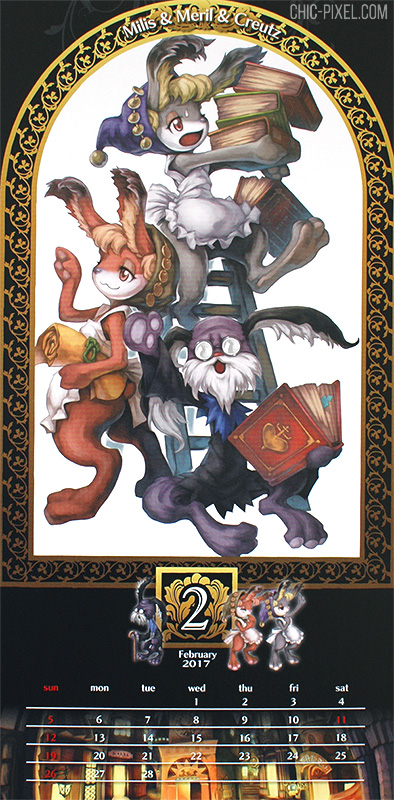 I can't get enough of the adorable Pookas!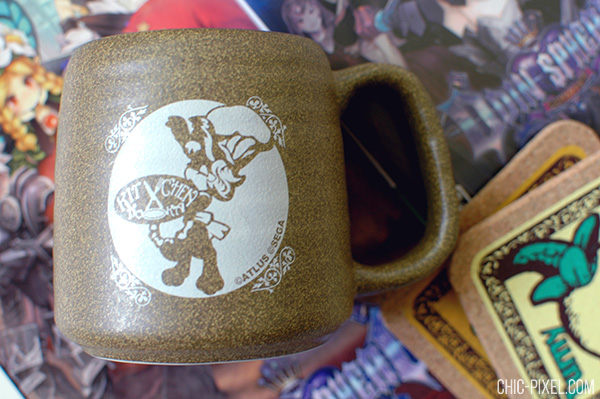 Next is the Pooka Kitchen mug, which, I'll be perfectly honest, was the major reason why I wanted the Famitsu DX edition to begin with! The image is adorable and the quality of the mug is surprisingly good, so I'll be sure to use it for many years to come.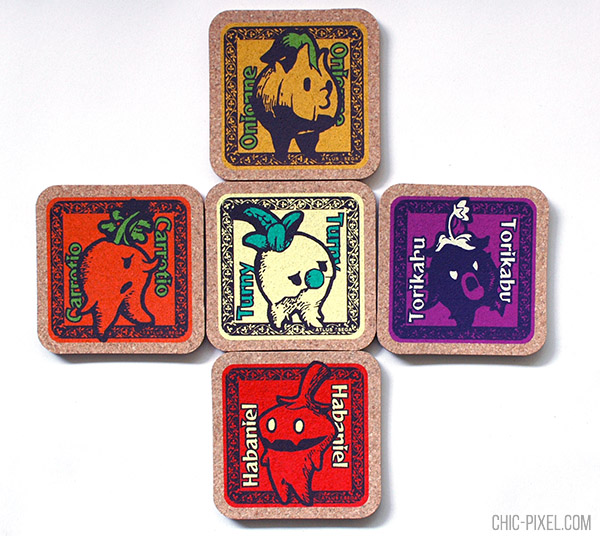 These coasters are definitely another highlight of the Famitsu DX edition. I just love the veggie designs!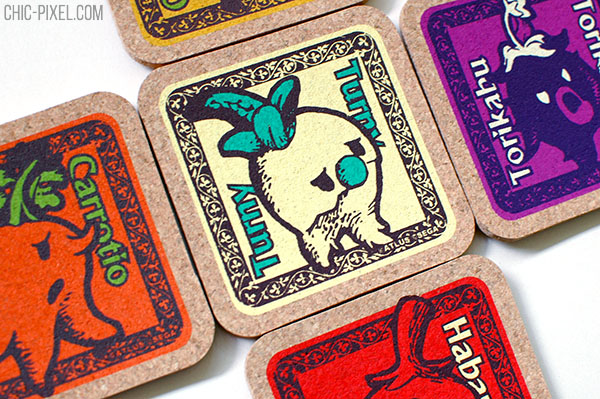 Unfortunately, since they're made out of cork, I don't think I'll be using them as coasters anytime soon for fear of ruining them. For now I'll just admire the designs!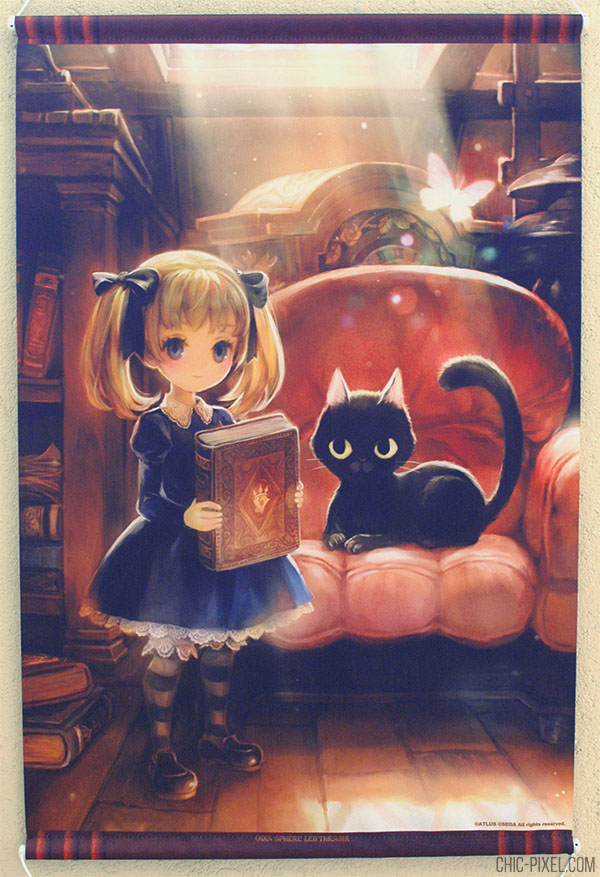 The final item in the Odin Sphere Leifthrasir Famitsu DX pack (unless you bought the crystal verison) was this wall scroll featuring Alice and Socrates. I preordered my copy before the wall scroll design was unveiled, but I have to say it's even better than I'd hoped! Alice and Socrates are super cute, and it's the kind of image that would look really nice in my study with all my books.
If you're in love with the Alice and Socrates art above, the North American PS4 Storybook Edition of Odin Sphere Leifthrasir comes with a poster featuring the same illustration, so order one while you can! Alternatively, if you can't wait for the English release on June 7th, you can grab the Japanese version right now from CDJapan. I'll be sure to share my impressions of the game when I stop swooning over the Famitsu DX edition long enough to play it!