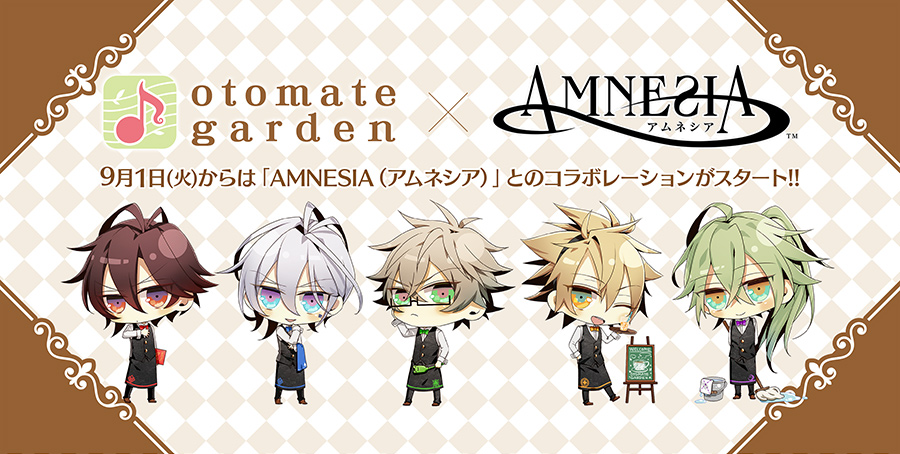 I'm a bit late to this one because I totally missed that Otomate now has their own café! Otomate Garden, the official café for all Otomate otome game collaborations, apparently opened earlier this year in Ikebukuro last month and I completely missed the announcement. Well, it just so happens that the café's theme for the month of September is Amnesia!
Better known as Amnesia: Memories in English, this café theme comes at a great time since the English version just came out at the end of August… Though most of us appreciating the English version of the game will sadly never have the chance to attend the café in person! At least we can drool over the menu and merchandise…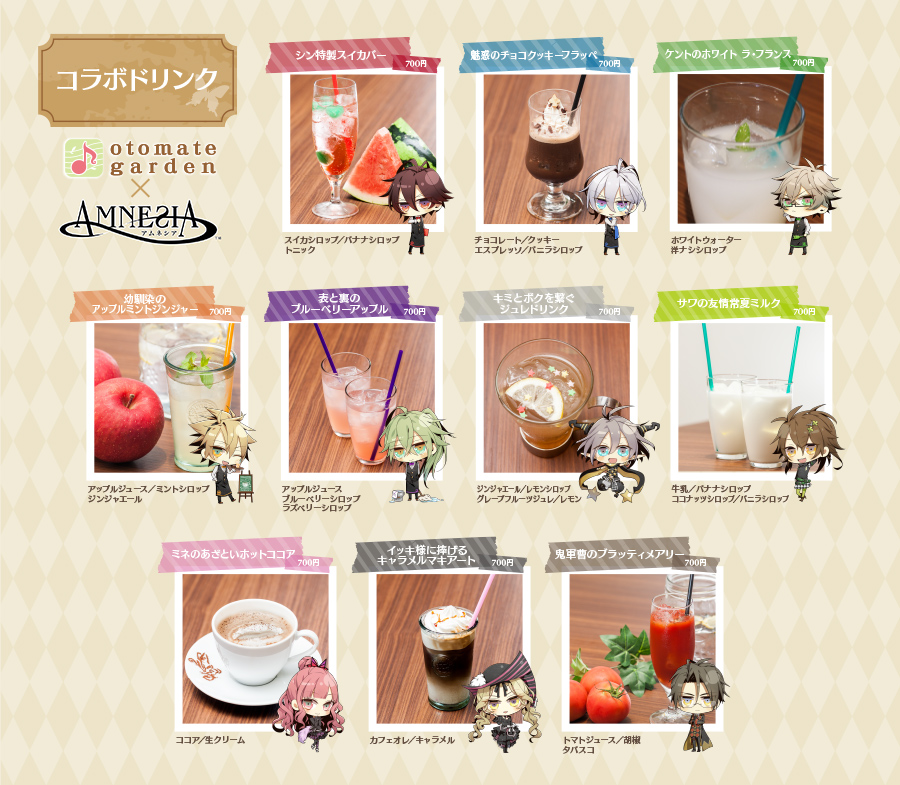 The items specific to the collaboration are drinks, which change from month to month depending on the theme. The food menu, however, always stay the same. For Amnesia, the drink menu ranges from watermelon and banana juice (Shin) to lemon ginger ale (Orion). All drinks are priced at ¥700 and come with a random special coaster:

Set menus that come with food and a drink (plus the coaster) start from ¥1,180, which sounds like more value for money than just a drink!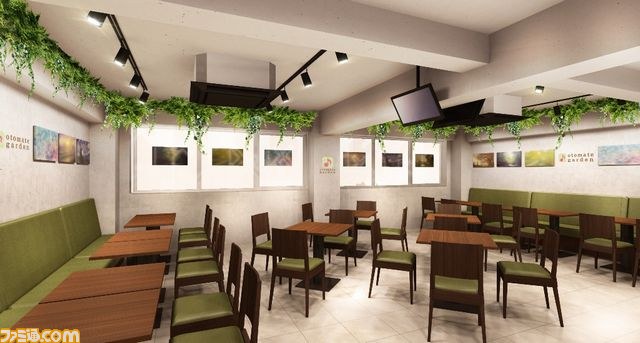 Here's a look at the interior of the café. I'm sure right now it's decked out in Amnesia images!
Since the café only seats 32 people, reservations can be placed online and at 7-Eleven beforehand. It costs ¥1,000 per person, which seems a bit excessive, but you do get one of six clear art cards of your choice for booking in advance: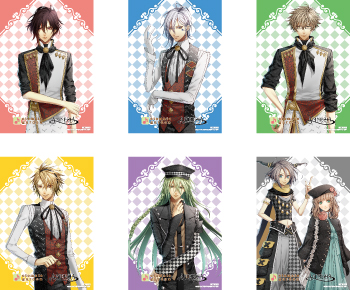 All sessions, whether reserved or walk in, are limited 90 minutes. If you attend the café during the Amnesia event, you'll also get one of these paper placemats: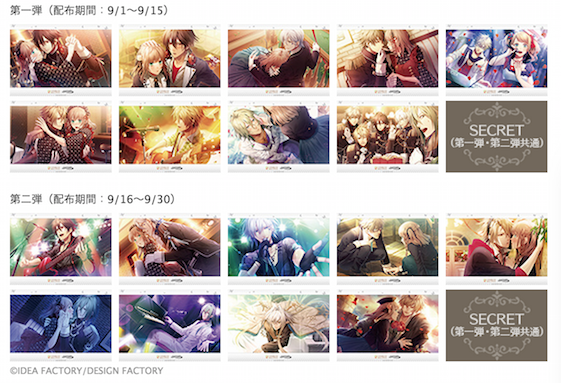 Finally, Otomate Café has everyone who loves limited edition merchandise covered with these ¥300 square pins: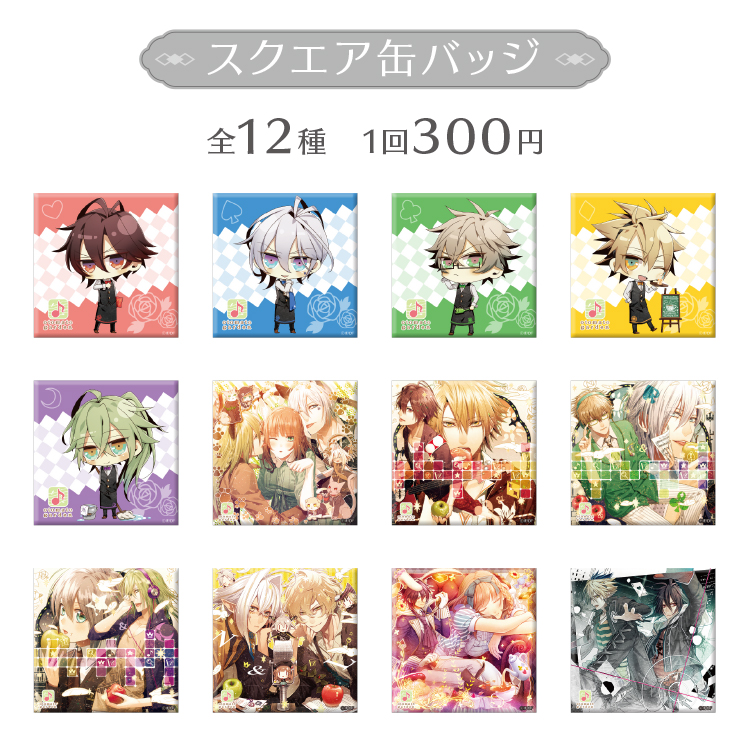 If I'm being totally honest, this collaboration café seems surprisingly expensive! Since Otomate Café is a permanent location with rotating otome game themes, it may be a bit fancier than the usual limited time café . Perhaps they took that into account in the pricing? Regardless, as a massive Otomate fan, I know where I'm going the next time I'm in Tokyo! I wonder what October's theme will be…