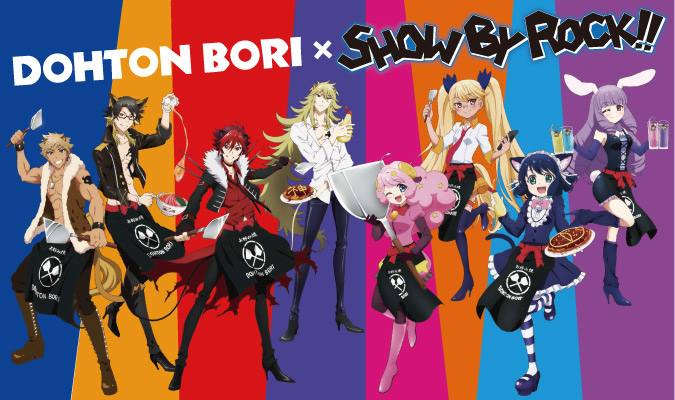 Let me tell you, I can't get enough Show By Rock!!. I wrote about one Show By Rock!! café collaboration earlier this year, but this time around, the adorable app/anime series is teaming up with an entirely different venue: Dohton Bori. The okonomiyaki chain will be offering an exclusive Show By Rock!! menu through November 8th, and they've even decked out the members of Plasmagica and Shingancrimsonz in appropriate attire. The menu doesn't look too shabby, either: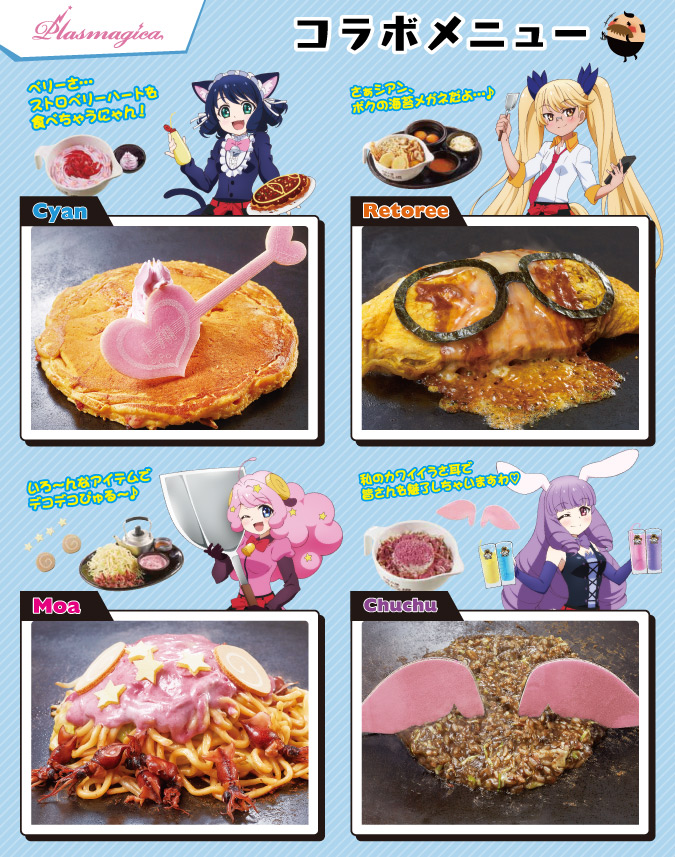 Talk about colorful! Plasmagica are represented in a variety of items from Cyan's strawberry pancake to Retoree's soba omurice. I love how they give you items to decorate your food with such as the "horns" and stars for Moa's yakisoba. But is it tasty? I guess I'll never know…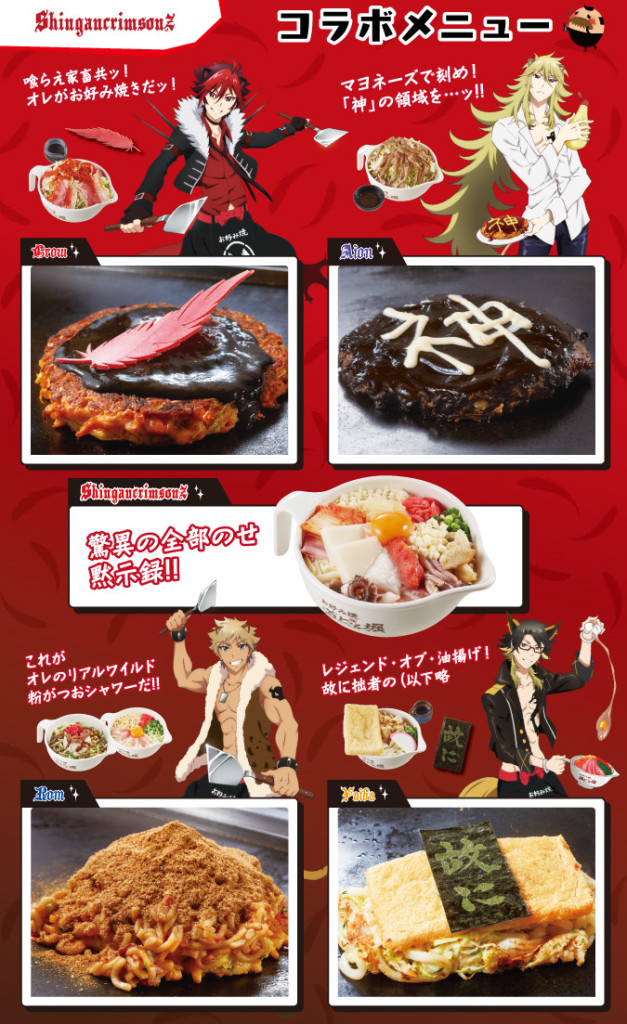 Shingancrimsonz' items are more standard faire, as they're all various types of okonomiyaki. Each has a little fair to represent the band members, with the item in the center being an okonomiyaki with a little bit of everything to represent the band as a whole. All items on the both collaboration menus range from a little over ¥800 to the most expensive nearing ¥1100.
Of course, it wouldn't be a collaboration without some exclusive merchandise: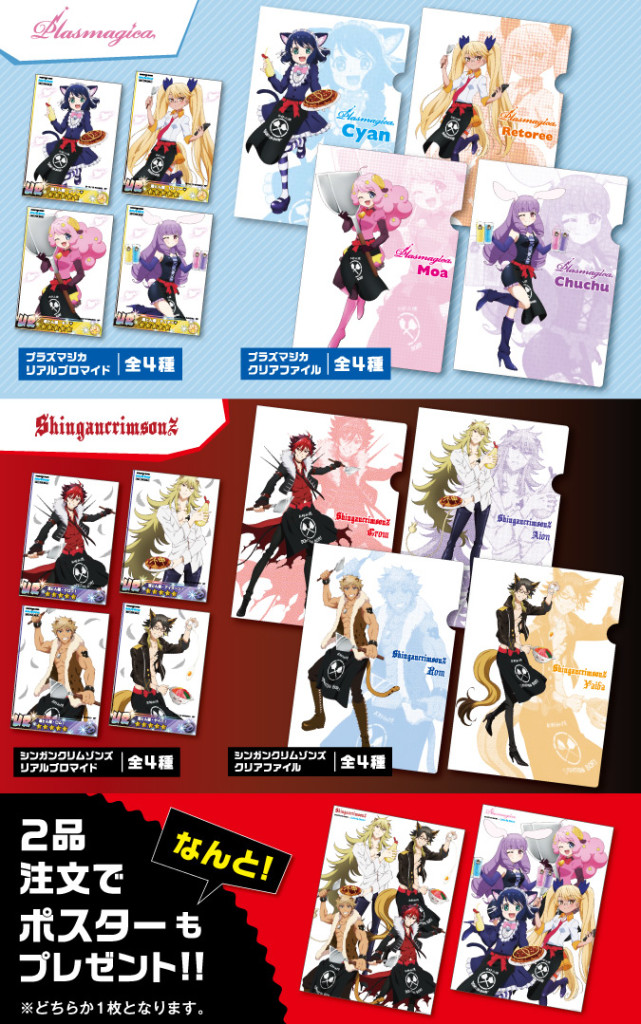 All orders come with a random clear file and art card depending on which band's menu you ordered from! Not only that, but if you order two items, you'll get all of that plus one of two awesome posters of your choice. The art cards can be redeemed in the app, making this collaboration an awesome deal for fans of the series!
I personally love when collaborations feature new art of my favorite characters, so it's awesome that they're giving away so many physical items featuring the illustrations. Time to keep an eye on Yahoo Auctions for folks reselling theirs! In the meantime, check out the official site for more great images of this Dohton Bori x Show By Rock!! collaboration.