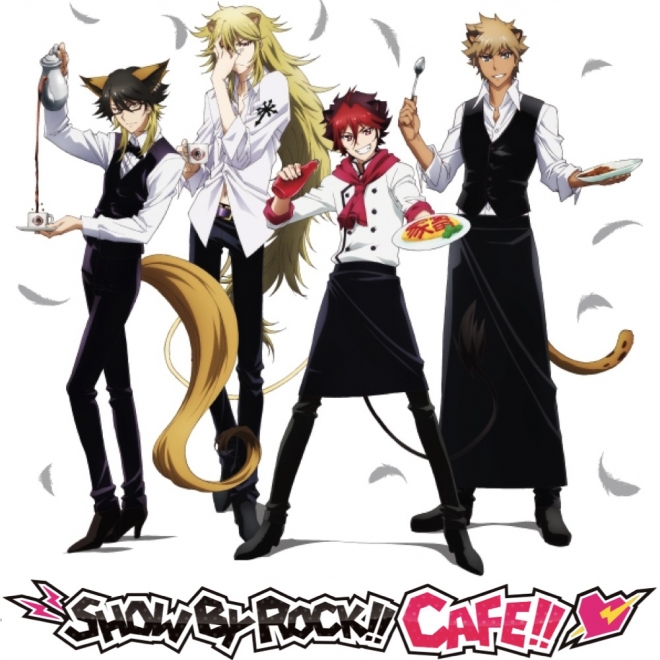 If there's anything I love more than a good themed café, it's a good themed café of a property I'm really into! I literally just spoke of my newfound love for Show By Rock!! in the last episode of Chic Pixel Plus, so this café announcement would be perfect timing… if I lived in Japan. But alas, I do not, so once again I am reduced to swooning over all of the awesome creations concocted for this exciting new café. Care to join me?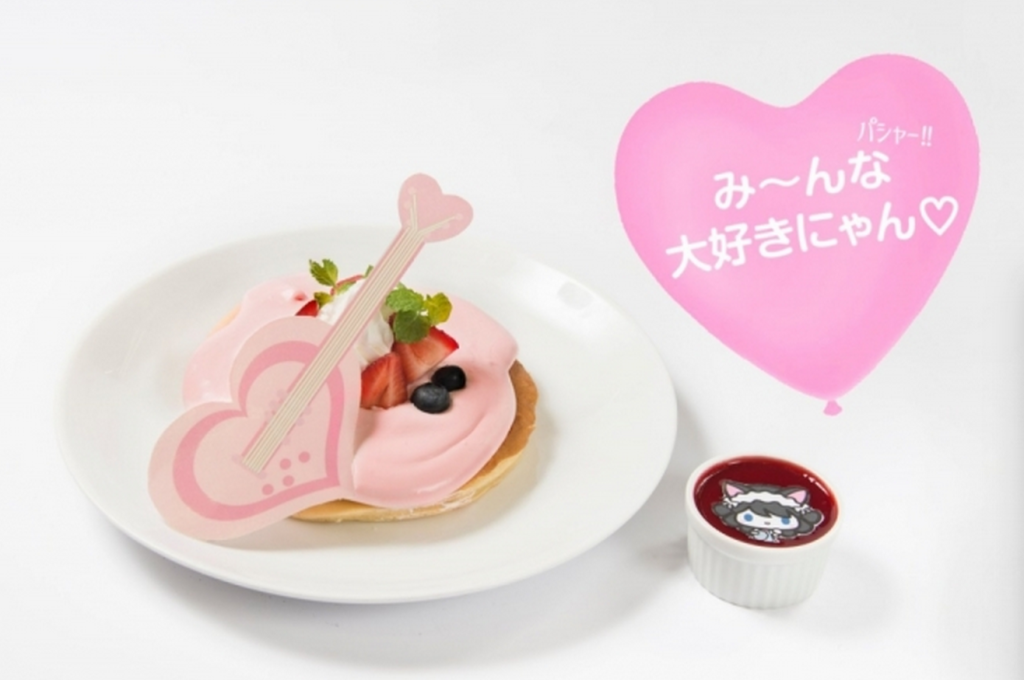 Hosted by what may very well be one of the best themed café venues around, Shibaya Parco's The GUEST café (they also did the recent Pokémon café!), the Show By Rock!! menu showcases the kind of attention to detail and love for the series represented that really makes these collaborations so appealing. The café will run from August 1st to 31st, and those who attend will receive a special code that can be redeemed in the Sanrio Show By Rock!! smartphone game that started the craze. In addition, people who spend more than ¥2,000 (about $20) in the café store will also be able to choose between a limited edition Plasmagica or ShinganCrimsonZ illustration card!
That's all well and good, but you really want to see the food, right? There's so much on the menu that I'm not going to attempt to cover all of it here, so I highly recommend heading over to the official site to see everything. But don't go anywhere yet – I've got to show off some of my favorites!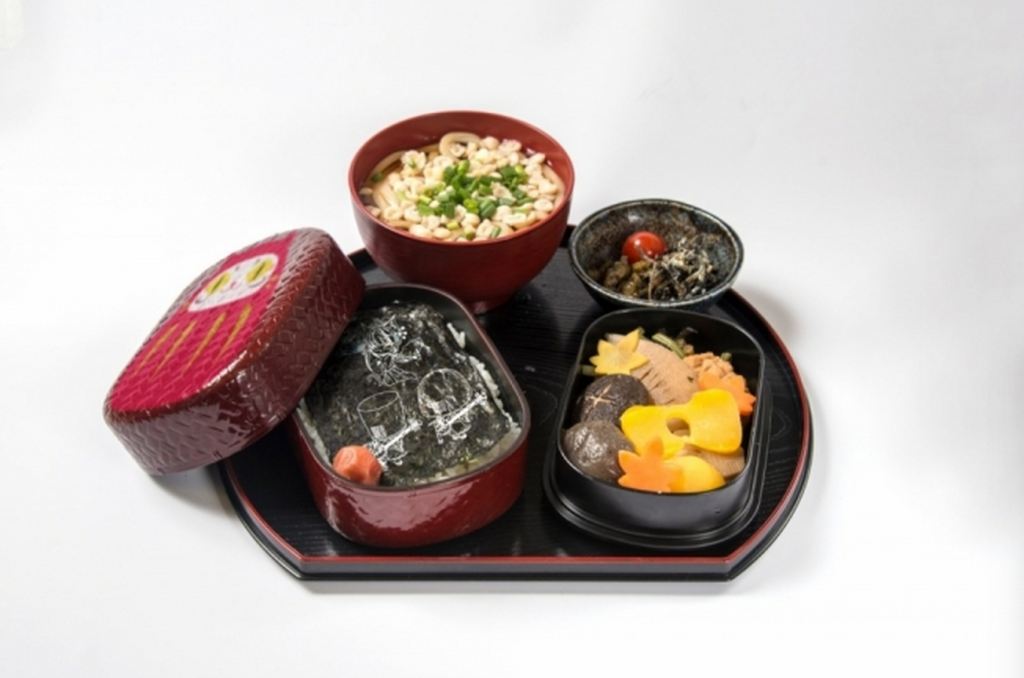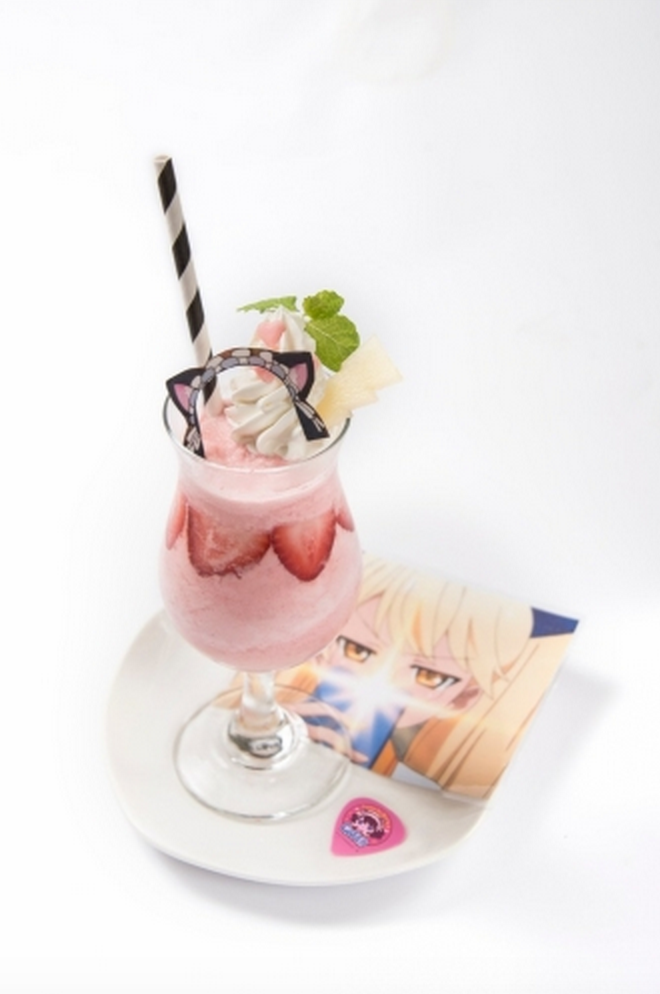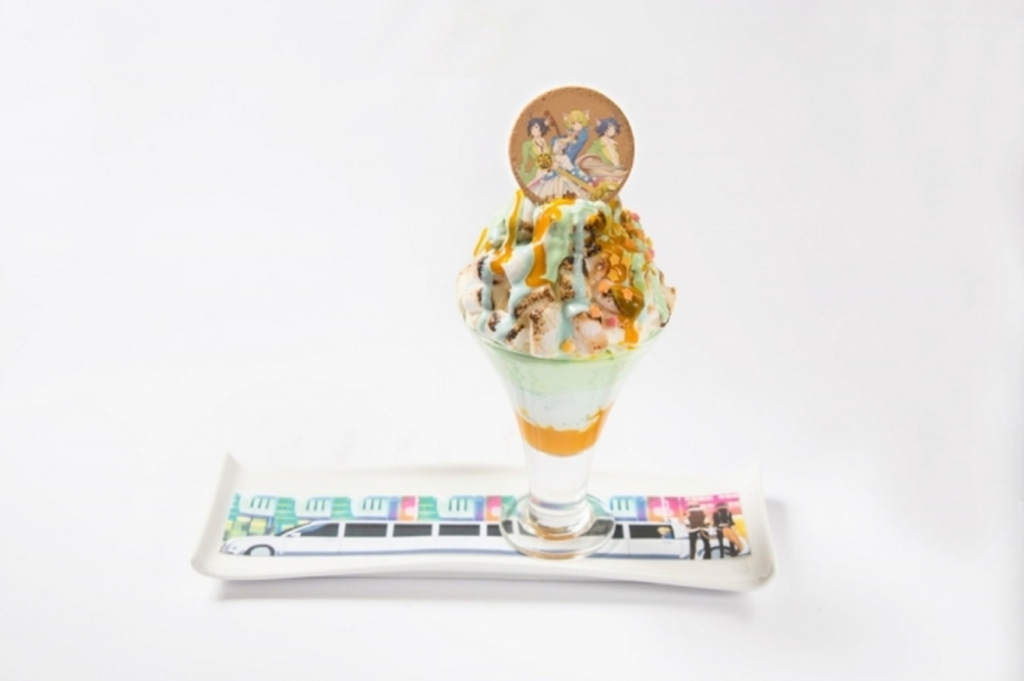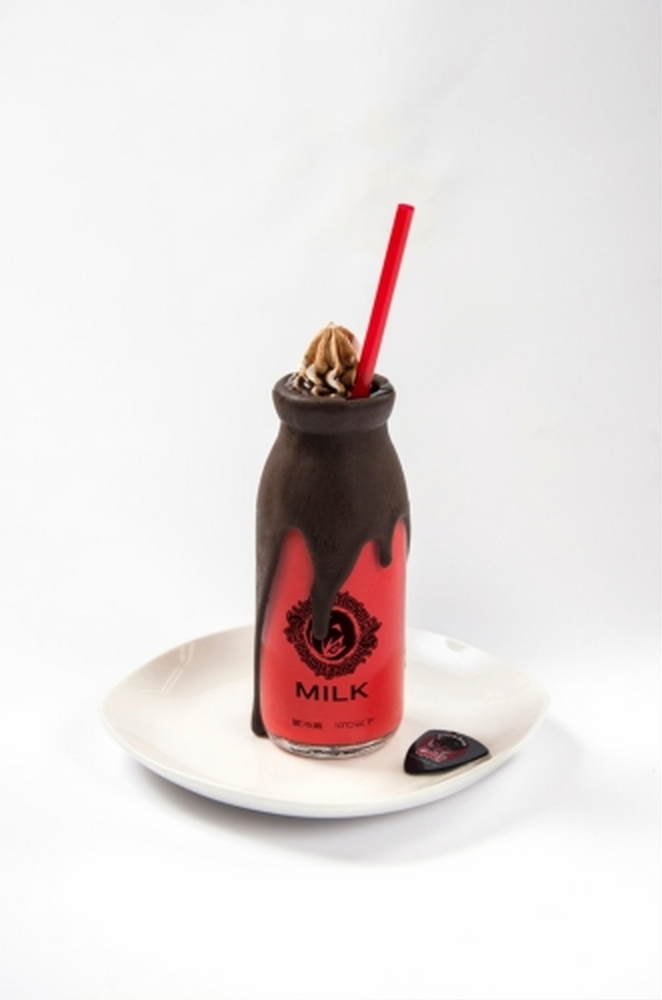 Finally, I've saved the best for last… if you've seen the anime, you may recall this amazing scene (if you haven't, watch it – trust me it's amazing):
You guessed it – they made it into a dish!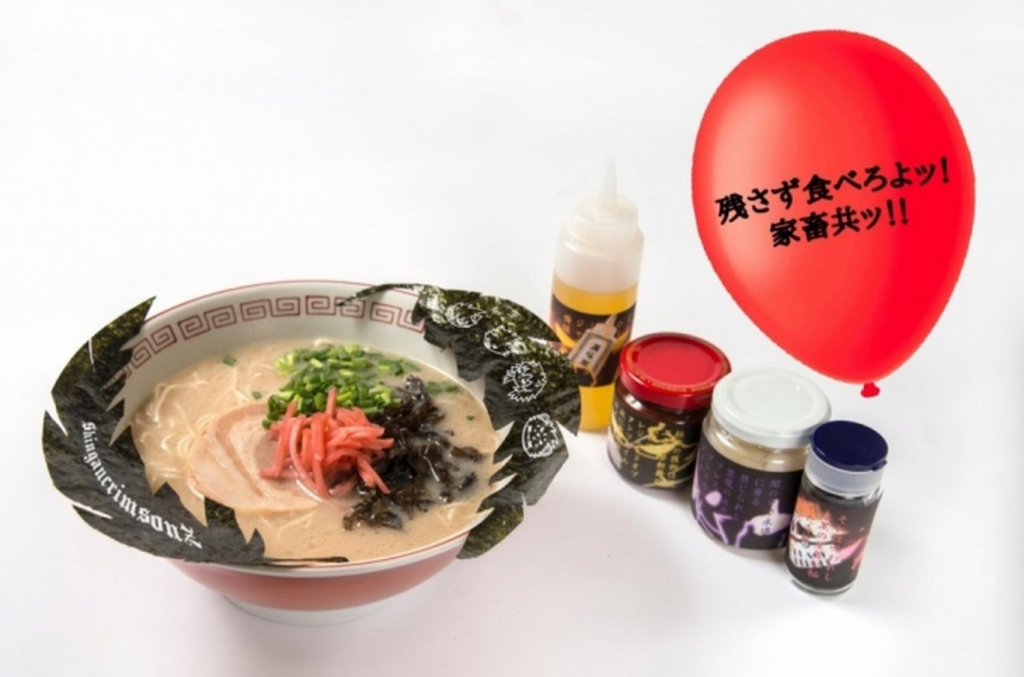 Brilliant! I'm absolutely loving all of the crazy things they've done with this menu. Of course, as with nearly all themed cafés, one drink purchase will earn you a free random coaster: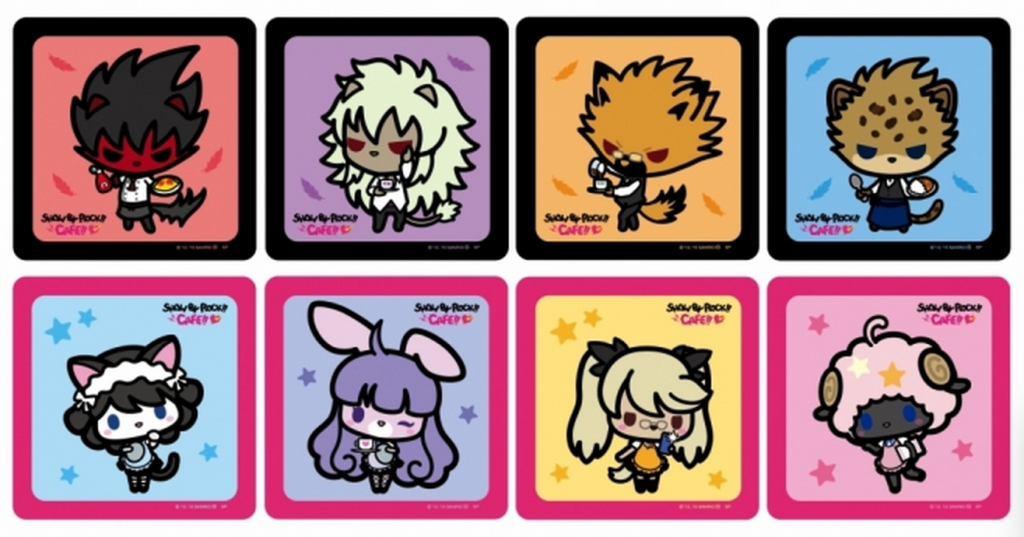 The café will be full of other fun details, such as bottles of the famous Too Tasty Water for sale, a secret menu item, and even a bar – from the vague details on the website, it sounds like the menu will change during evening hours to reflect the BAR&CAFE Angelica featured in the anime! Patrons will be able to get alcoholic versions of drinks on the menu during this period.
Of course, it wouldn't be a themed café without some limited edition merchandise…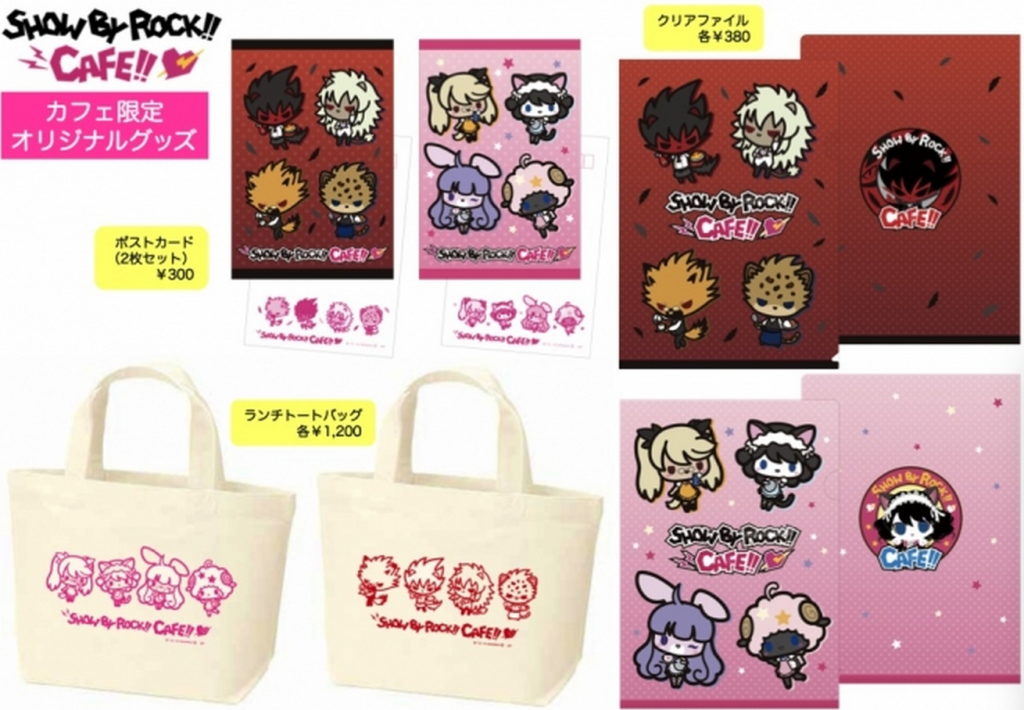 Everything is too cute! I really like the classic Sanrio take on the Show By Rock!! character designs they've used in these items.
As I said before, there's a lot more on the menu on the official website, so I highly recommend checking it out if you're interested! And if you've gotten through this post and are scratching your head about what Show By Rock!! is, you can watch the anime on Hulu if you're in the U.S., or Anime Lab for Australians. You can also hear my full impressions on Chic Pixel Plus episode 25! Now excuse me while I go listen to some of my favorite Plasmagica tunes…