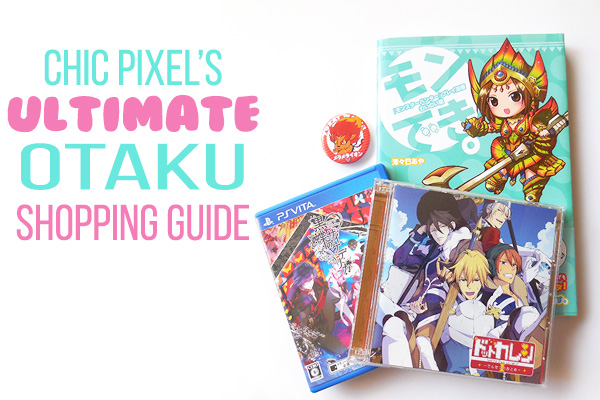 It's hard to be an anime, manga, or video game fan and not live in Japan. While our friends in the land of the rising sun have access to all of the latest merchandise, exclusive collaborations, and tie-in events, we're left high and dry, with only an internet connection and a credit card serving as a gateway to the nerdy items we crave.
Admittedly, things have come a long way since I was a young Japan nerd! Now there are tons of online retailers that ship Japanese anime, manga, video games, figures, and virtually anything else otaku-related all around the globe. In fact, there's almost too much choice! When you're after a specific item, how do you know where to turn?
That's where this guide comes in! I've rounded up my favorite Japanese importers online so you know where's best to go for exactly what you're looking for. My years of buying oodles and oodles of Japanese products online is finally coming in handy!
For ease of use, I've broken down this post by store, along with a quick overview of what I recommend shopping at them for. I then go into a more detailed analysis of pricing, shipping, and other factors that impact the store's overall quality. Of course, this is by no means an exhaustive list, but rather a roundup of stores that I shop at on a regular basis and know very well. Each and every one of them comes with the Chic Pixel stamp of approval!

CDJapan | Best for: CDs, DVDs/Blu-rays, Figures, Video Games, General Merchandise
CDJapan is one of my favorite allrounder sites. Everything they sell is very close to Japanese retail prices, and converted at the current exchange rate. They're also the sister site to the Japanese store Neowing, which means they get limited first press editions and exclusive special preorder bonuses! This makes them great for recent releases and preorders, but they're not as well stocked when it comes to older items. Shipping is competitively priced, but slower than Amazon Japan or Ami Ami, despite also being located in Japan. Still, they're at the top of my list for otome game and figure preorders along with Ami Ami, and they have the added bonus of accepting preorder cancelations if you change your mind or have a sudden expense come up.

Ami Ami | Best for: Figures, Video Games, General Merchandise, R18+ Items
Ami Ami is a must-know site for any international otaku! They often have the best deals when it comes to virtually everything, and their shipping costs are also very reasonable (though they tend to waste a lot of packaging on small orders). It's worth noting that even though some of their items may say "for sale in Japan only," if they're listed on the English site, they'll ship it overseas. However, Ami Ami has two big negatives: they run out of stock very quickly, even on preorders, and as a rule they do not allow order cancelations. This means if you want to get something from Ami Ami, you often need to order it as soon as preorders open, but if you change your mind and want to cancel, it's very difficult to do later on. While it is possible to cancel some things with a politely worded email, they've  been known to shut down accounts without warning if you cancel too frequently.
While those are two major detriments, I highly recommend Ami Ami since they offer items at very competitive prices and stock many things that just can't be found elsewhere. They also have a wonderful service where you can group items by release month so you don't have to pay for multiple packages in the same month. Just be prepared to stick to what you order!

Amazon Japan | Best for: Manga, CDs, Some Games and Miscellaneous Merchandise
Amazon Japan doesn't ship all of their products directly to overseas buyers, but those they do often can't be found cheaper anywhere else. I always go here for books, manga, and magazines, as well as the occasional CD. Recently they've started adding select games, toys, and more to their range of items that will ship overseas, too, making it a worthwhile first stop to see if you can get that new game release cheaply and quickly. Unfortunately, whether or not an item can be shipped internationally seems to vary widely even with a specific product category (i.e. PS Vita games) and can suddenly change without notice, so you'll need to check the individual listings often.
Still, there aren't many places that have such a wide range of items that ship overseas. The best part: you'll almost always get your order within 2-3 days! You can also use Amazon Japan to purchase items they won't ship overseas by utilizing a forwarding service, which can often be cheaper than other online stores. Unfortunately, they no longer ship directly to Australia.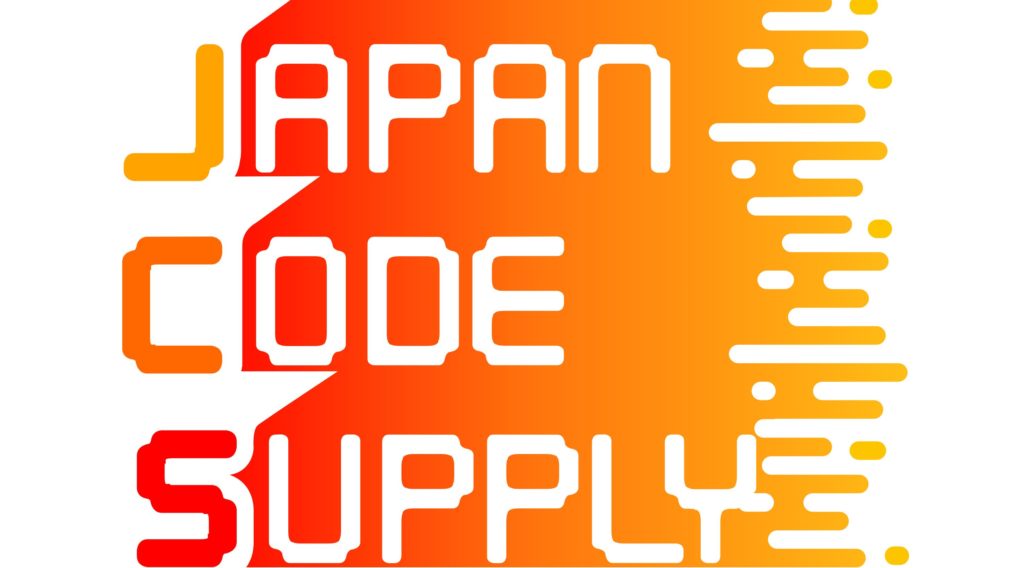 Japan Code Supply | Digital credit (eShop, PSN, iTunes, etc.)
Japan Code Supply is a fast and easy way to get credit for Japanese accounts on iTunes, PSN, the Nintendo eShop, and more! After your first order, codes are emailed to you pretty much instantly.

Hobby Search | Figures, General Merchandise
Hobby Search is another great site for figures and general otaku merchandise. However, they only allow cancelations for preorders within the first week, and after that have a similar no cancelation policy to Ami Ami where they may close your account without notice if you cancel too often. I personally only tend to order from them when they're having bargain sales (which can be quite good!), as I prefer Ami Ami for the cheapest prices or the order cancelation flexibility of CDJapan.

Hobby Link Japan | Best for: Figures
Yet another great site for figures, as well as some other miscellaneous merchandise. Like Hobby Search, their bargain sales can be extremely good, so it's worth checking by on occasion for a good deal. They're also yet another Japanese site that as a general rule will not allow cancelations, and can close your account without notice if you request to cancel orders too often. Unlike Ami Ami, they won't combine orders by month, so I personally only use Hobby Link Japan when an item I want is heavily discounted or I can't find it anywhere else. Order processing for me has generally been rather slow compared with other sites, but as mentioned I tend to only order from them when a big sale is happening, which likely means they're dealing with a large influx of orders.

Oyatsu Cafe | Best for: Snacks
If you're anything like me, you love to have a scrumptious pile of snacks to eat while enjoying your favorite media. Oyatsu Cafe has extremely cheap prices and a good selection, and they offer a very cheap SAL shipping option if you don't mind your order taking a couple weeks to get to you. They also have great seasonal items and offer a snack subscription service, as well.

Mandarake | Best for: Hard to Find Items
Mandarake is where you go when you can't find what you're looking for anywhere else. As an actual Japanese retailer in Japan, they list items from their individual storefronts, so you're getting the same prices as someone in Japan. Everything here is second hand, but you can find some real gems, especially if you're looking for convenience store lottery items, doujinshi, or older, hard to find figures. All orders under 5,000 yen incur a 500 yen fee, and you have to wait for an email for a shipping quote, making it more cumbersome to use than many other sites, but its range of niche items can't be beat. Just be aware that you won't be able to find most items unless you search for their Japanese name, and items are listed by their location in Japan, so shipping can get expensive if you order from multiple stores.

Candysan | Best for: Snacks, gachapon
Candysan has an extensive selection of Japanese snacks and candy and, like OyatsuBox, offers very cheap SAL shipping if you don't mind waiting up to 3 weeks for your goodies depending on where you live. They also have a variety of gachapon which can be hard to get a hold of through online stores. They even have some snack box options, too!

Surugaya | Best for: Used and rare merch, games, and more!
Surugaya is one of my my new favorites for older, hard to find products, kuji items, prize figures, and more! The site is in Japanese, and you'll need to use a forwarding service, but even still it's a great option for harder to find products. The prices are amazing, and unlike shops like Mandarake or Amazon Japan, everything is shipped together in one box so you don't have to worry about combining boxes for forwarding, which can jack up the price. Highly recommended!
Now you know my complete list of go-to stores for purchasing all my favorite anime, manga, video games, merchandise, and snacks online! If a site isn't on this list, it's may not be the case that I've overlooked it, but rather don't recommend it based on personal experience.
Where is your favorite place to shop for otaku products? Let me know in the comments!
Note: This post contains affiliate links. However, all opinions are my own and I personally shop at every site listed. Any orders made using my affiliate links go towards helping the site. Thanks for your support!