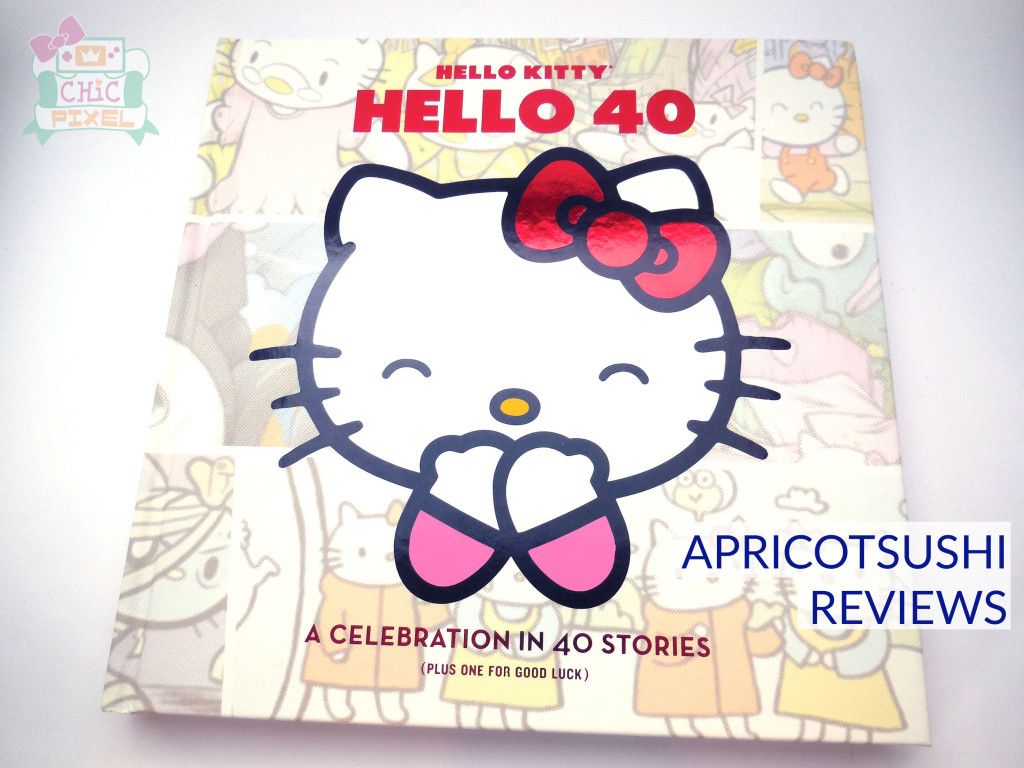 Hello Kitty is as an iconic character as they come, and likely one that anyone with even a passing interest in Japan has a trinket or two of. As a wee young Anne, friends and family would always falling back on Hello Kitty items as the obvious gift choice for my Japan-obsessed self. Now, the billionaire international superstar Hello Kitty is the ripe old age of 40, and Viz Media has decided to celebrate the occasion with Hello Kitty, Hello 40: A 40th Anniversary Tribute.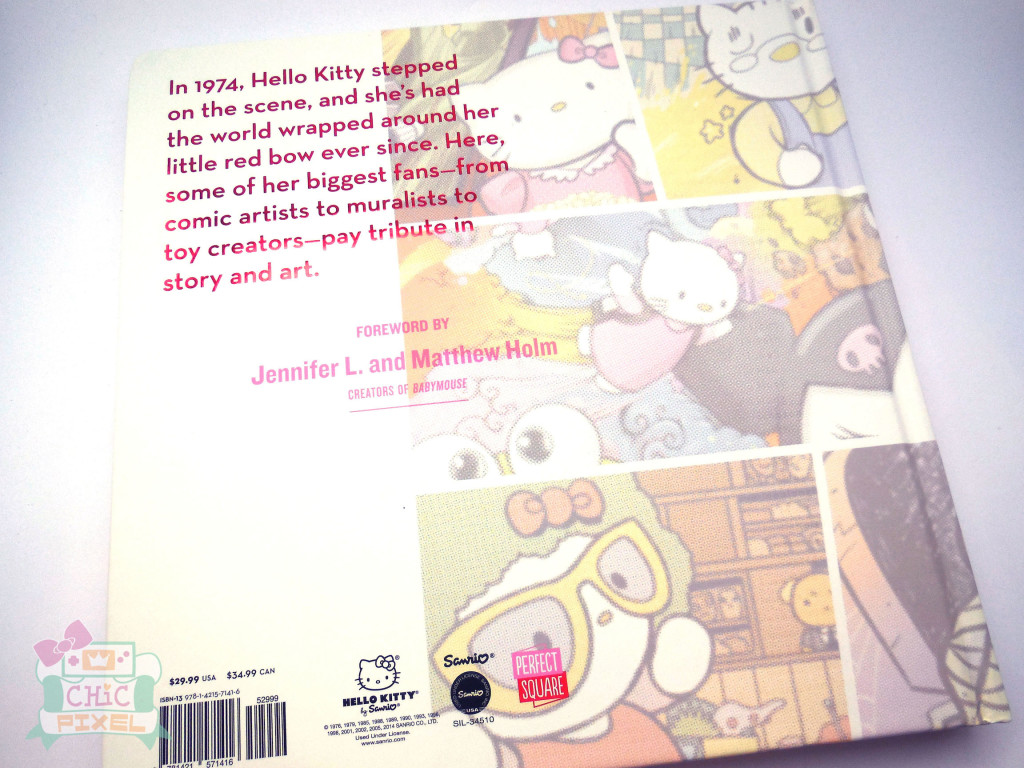 The quaint package is quick to point out that it contains not 40, but 41 stories – an extra for good luck, of course. 41 different artists with vastly different styles and approaches are packed inside the books pages, but all are unified by Hello Kitty's signature whimsy yet silent nature. Contributors range from Tiny Titans artist Art Baltazar to American Born Chinese author Gene Luen Yang, but it's interesting to note that though language should not have been an issue, there are no Japanese creators included as far as I can tell. Rather, the book highlights the international appeal of Hello Kitty, and features an extremely eclectic rooster of non-Japanese comic artists and illustrators.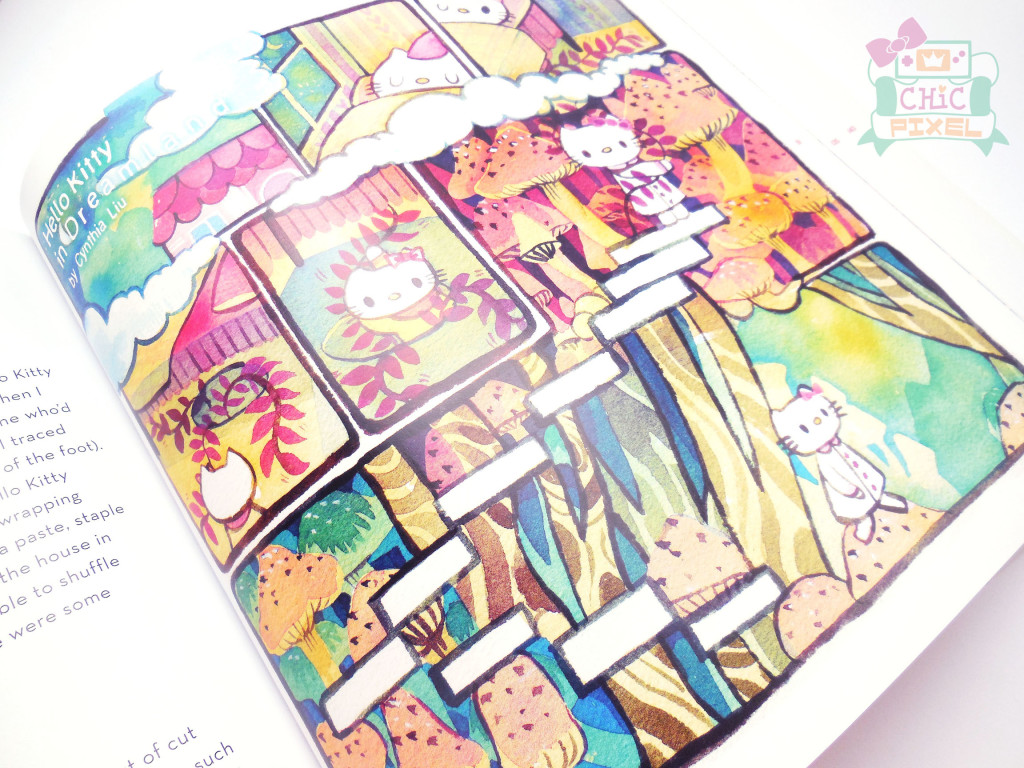 Art and storytelling styles are so varied it would be impossible to highlight them all, but one of my favorites is by Cynthia Liu, pictured above. Her story, Hello Kitty in Dreamland, has a rather Alice in Wonderland feel to it, and even features a few other iconic Sanrio characters.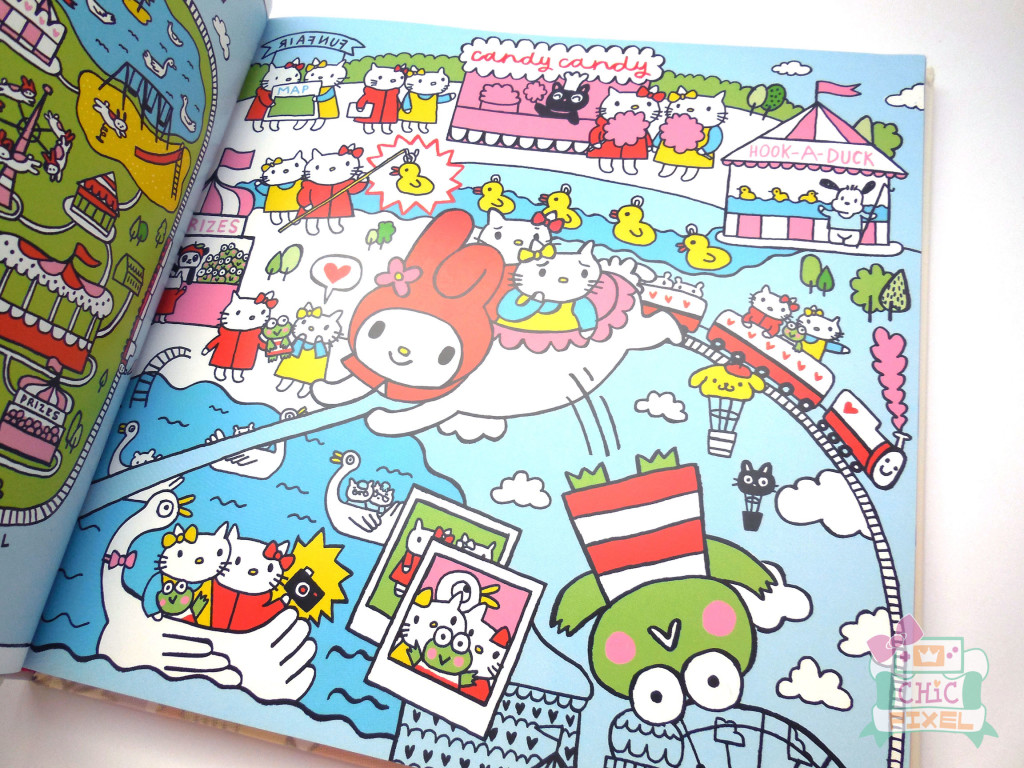 There is so much going on in every single story that it's best to savor it over a few sittings, despite the lack of words and limited panels. I can easily see this being a great coffee table book for more mature Hello Kitty fans.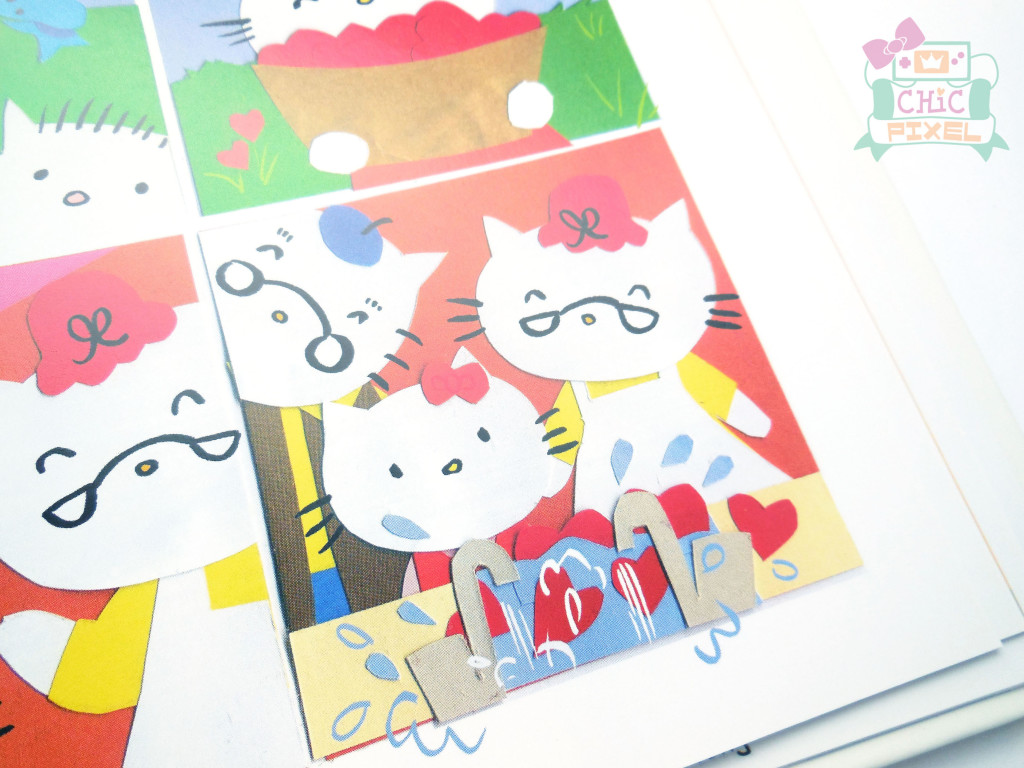 Of course, younger readers will probably be most suited to this book, and it would probably be perfect for a parent to sit down and flip through with a child. The wide range of stories contained would be perfect to show a blossoming artist all of the different ways people have interpreted this iconic character.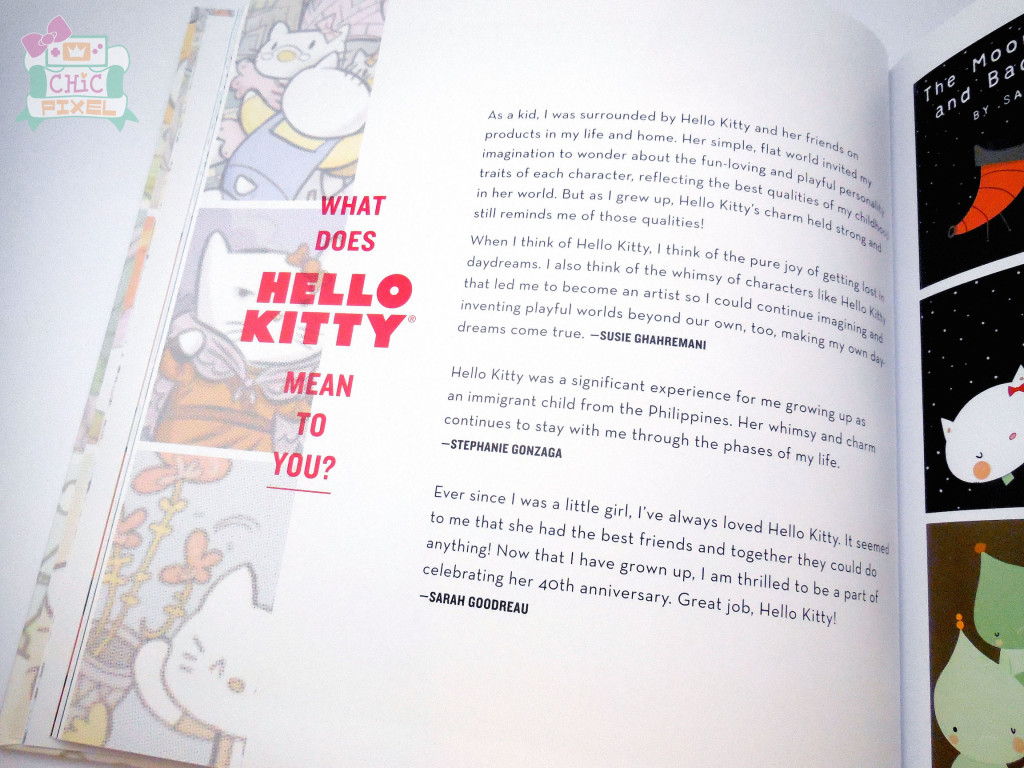 There is also a "What Does Hello Kitty Mean to You?" section every few pages where the creators share their feelings about the white feline. I imagine this would be more meaningful if you have a particular artist you're following, but I enjoyed hearing how different people related to Hello Kitty none the less.
I don't normally collect coffee table reading material, but this makes a great addition to my collection as a comic book fan and Hello Kitty appreciator! Unfortunately I can't see myself flipping through it too often, and would probably recommend it more wholeheartedly to even bigger Hello Kitty fans or folks with younger children. However, as a celebratory collection, Hello Kitty, Hello 40: A 40th Anniversary Tribute certainly does a darn good job.