If there's one thing I still regret about my trip last July to Japan, it's that I never got to go to one of The GUEST cafe&diner's themed café events. Unfortunately, even if you are lucky enough to be around Shibuya, Tokyo during one of their exciting collaborations, you'll still need to line up for anywhere from one to three hours… And they don't take reservations! Still, thanks to the wonders of the internet, I can continue to drool over their adorable food items and exclusive merchandise from the comfort of my home in Australia. While their collaborations have usually tended toward specific characters, this time they've opened none other than a Pokémon Café!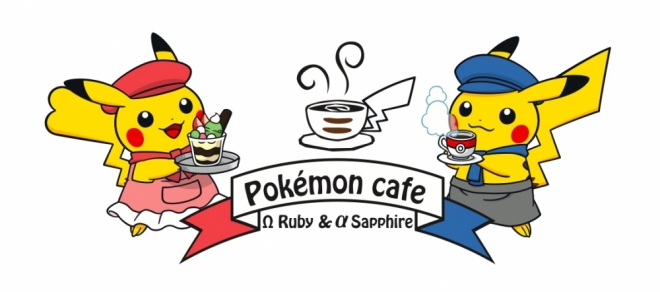 Even the logo is adorable! For this event, the café is celebrating the 2014 release of Omega Ruby and Alpha Sapphire for the Nintendo 3DS, so all of the food on their menu is styled accordingly. Let's take a look at some of the highlights!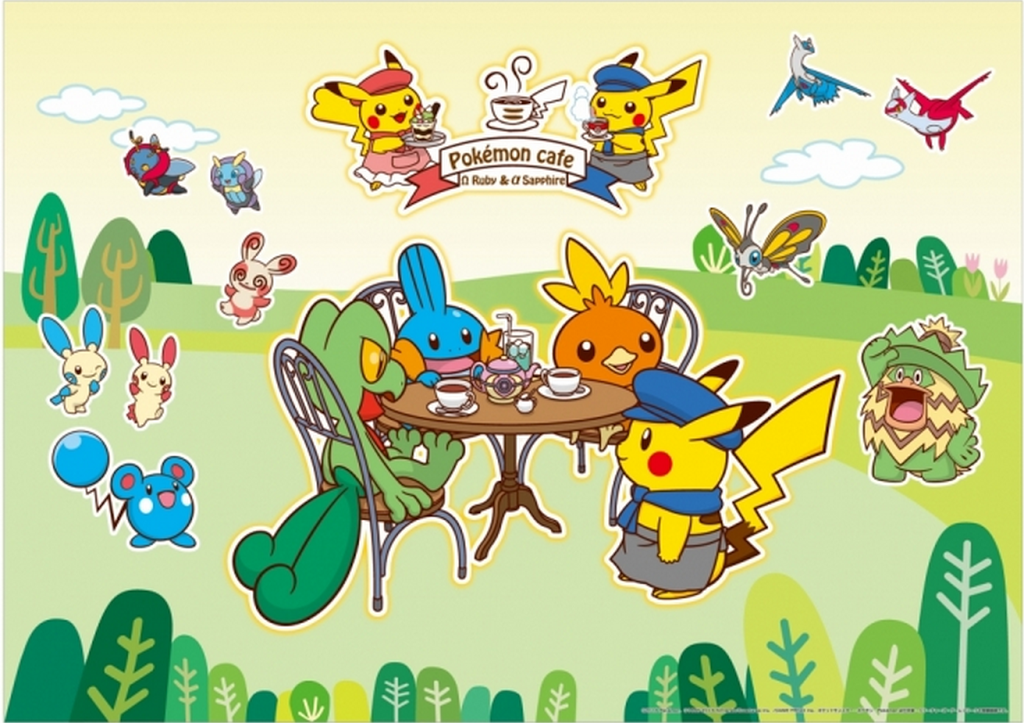 All food orders come with this complimentary paper placemat, which can be taken home with you (be careful not to spill anything on it!).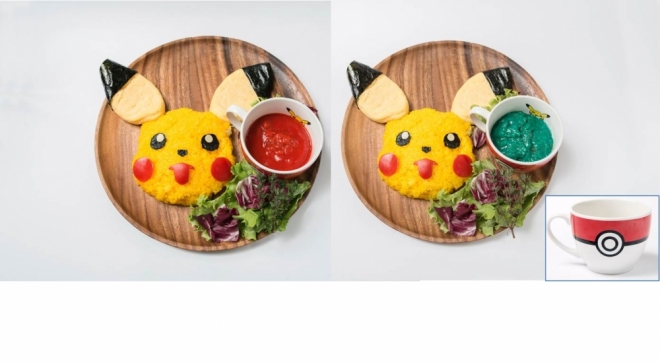 There are plenty of savory food items for Pikachu fans, the most striking of which being the omurice, or omlette rice, with either Team Magna or Team Aqua sauce. The
official site
doesn't give any indication of what this special sauce might be, so let's assume they're both the same aside from the admittedly slightly unappetizing blue color of the Team Aqua sauce. The sauces come in the Pokéball cup pictured in the bottom right, which you can take home when you're finished!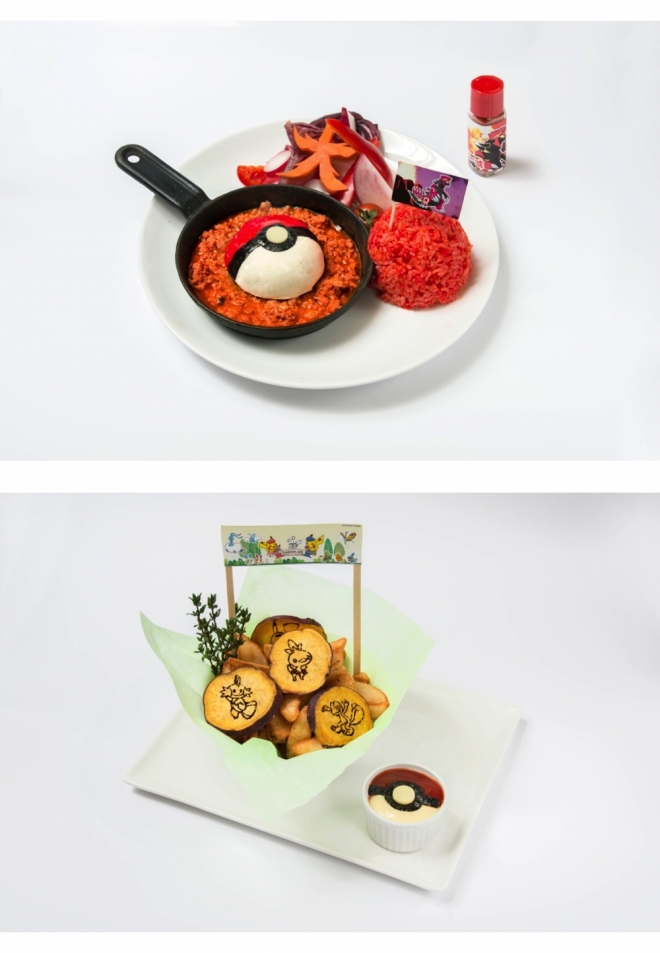 The exceedingly red meal is mapo dofu (mapo tofu) based on Primal Groudon served with rice. Mapo dofu is a Chinese dish that's quite popular in Japan, and is tofu based (hence the name) with spicy sauce and mince meat. Looks hot!
Pictured below that are some simple Pokémon french fries. I'm always amazed at how they print different pictures on edible items, though! Also note the sauce on the side shaped like a Pokéball.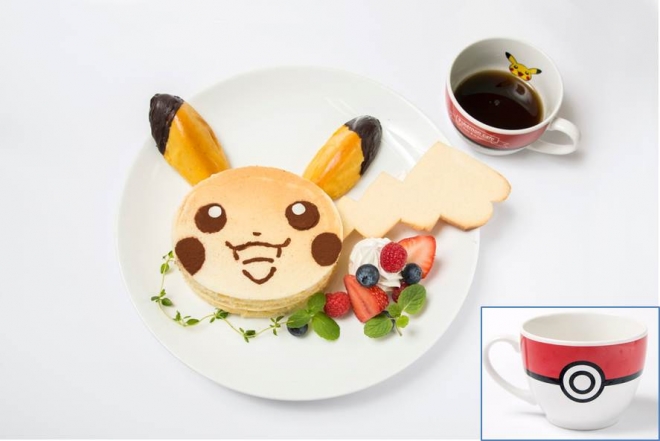 For those that have room for dessert, there's this amazingly adorable Pikachu pancake. I love how they even added the tail! This dish also comes with a cup of maple syrup, and, as with the previous dish, the cup can be taken home.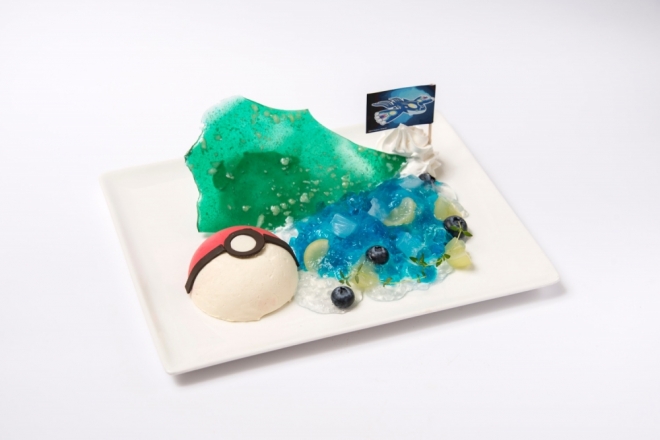 Since there was a dish inspired by Primal Groudon, of course they had to do one for Primal Kyogre! This dessert contains jelly, white chocolate, and berry mouse. It's certainly very blue!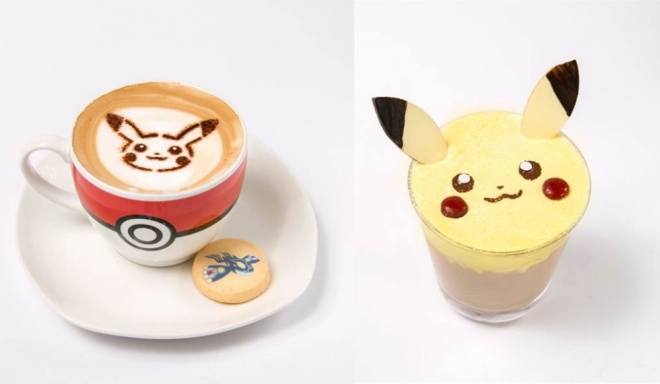 Last but not least, they also have Pikachu lattes, both hot and cold! I have to say the yellow cold Pikachu latte is definitely the more impressive of the two!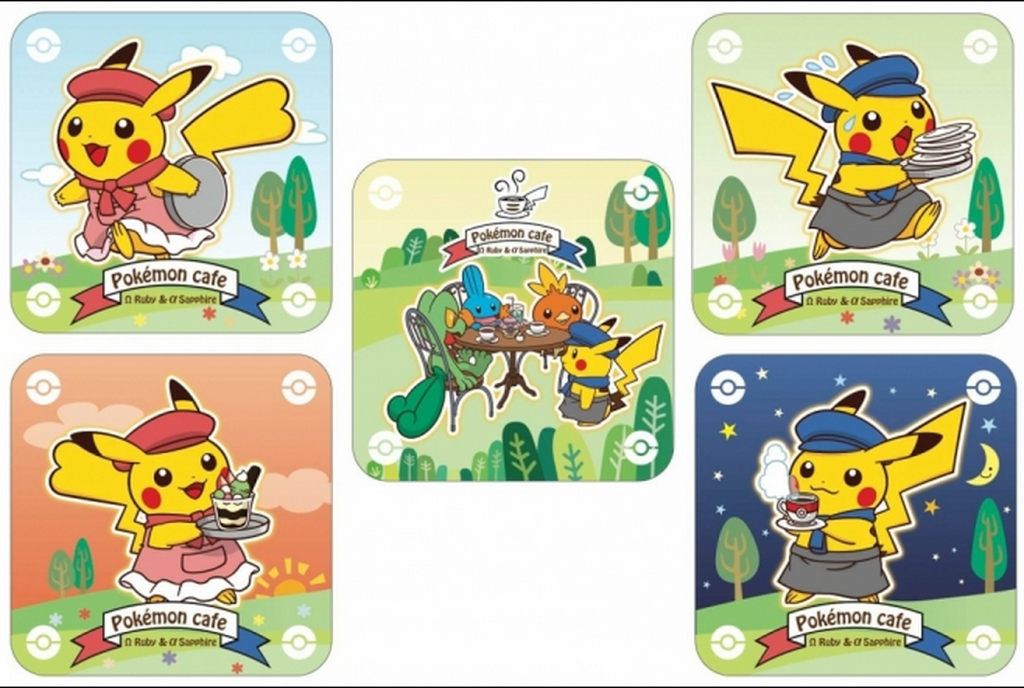 All drink orders come with one special coaster to take home, with five different designs total. Which is your favorite?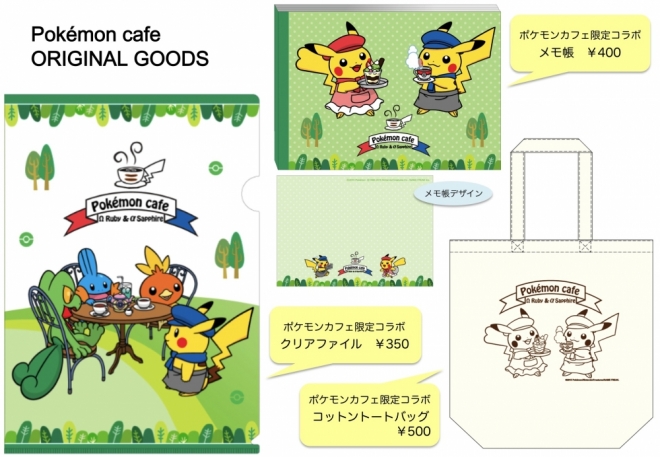 And of course, it wouldn't be a collaborative event without some exclusive merchandise! Here's just a small sample of the items available – I'll admit that I'm drooling over that tote bag!
There are more food and merchandise items available to view on the
café's official site
, so be sure to check it out! The collaboration is scheduled to run until the end of May, so you have plenty of time to plan your 3 hour wait if you happen to be in the area. If you're able to make it in, you'll also have the chance to download an exclusive Pikachu to your copy of
Omega Ruby
or
Alpha Sapphire
!