I'll be the first to admit that I'm absolutely loving the recent Sailor Moon revival spurred by the series' 20th anniversary a few years ago and recent anime remake. One thing that I and many Sailor Moon fans have regularly lamented, however, is the lack of affordable anime DVDs after the Pioneer version went out of print. Luckily, VIZ Media has answered the pleas of fans and will not only be re-releasing the whole series remastered in HD on DVD, but Blu-ray, as well!
The first part of season 1 goes on sale on November 11th, and will contain episodes 1 – 23 of the original series, completely uncut and featuring an all new dub that retains Japanese names and is closer to the original overall. Considering how much was removed from and changed in the original English version of
Sailor Moon
, it's extremely exciting to finally have the complete series coming out for old and new fans to enjoy in full. Here's what you'll get in the first DVD/Blu-ray set: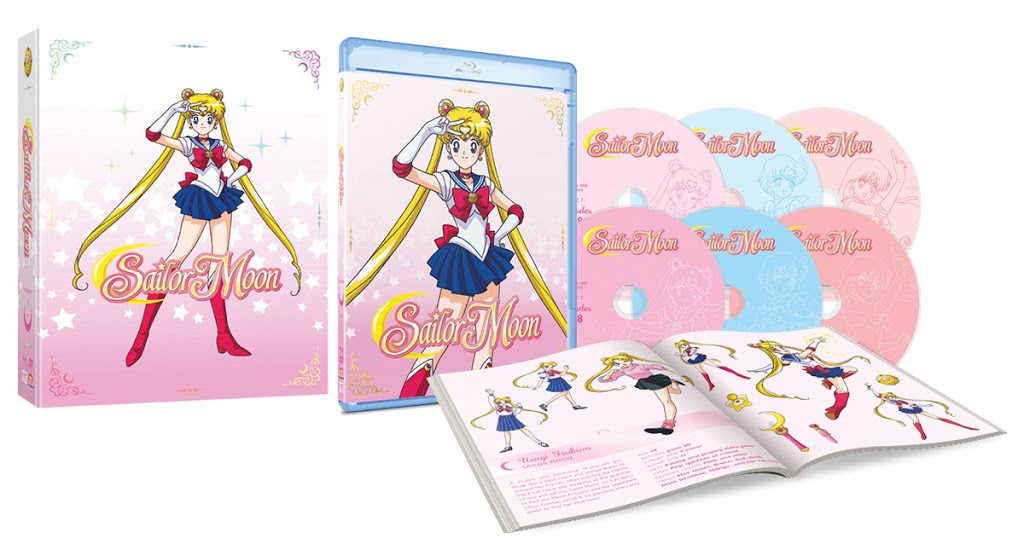 ©N.T./PNP, T.A.
The DVD/Blu-ray combo comes with 3 DVDs and 3 Blu-rays with both the new dub and original Japanese audio, along with an 88-page booklet featuring everything from character art to episode guides. For those who just want the episodes without all the thrills, there will also be a 3 DVD set that comes without the limited edition art book.
MSRP for the limited edition DVD/Blu-ray set is $79.95, but you can get it for significantly cheaper ($52.95 as of this post) on Amazon. Similarly, the DVD set has an MSRP of $44.82, but is currently up for preorder for $34.99 on Amazon. If you can't wait to get your hands on the physical version, you can watch the subtitled episodes on VIZ's streaming service Neon Alley and Hulu.
I'm so excited to finally be able to watch the original Sailor Moon anime in HD, completely uncut! While the original dub, no matter how bad it may be, will always hold a weirdly special place in my heart for being my first introduction to the series (and subsequently anime), it's great to see VIZ putting the time and effort to doing a more accurate the dub for a new generation of young fans. The 88 page art book is a great addition, as well. I can't wait to see what's inside!