It's no secret that I'm a big fan of game critic and author Brad Gallaway, who is by far one of the most passionate and opinionated game writers I know. While Mr. Gallaway is loud and proud about his likes and dislikes on numerous corners of the internet, his wife, Gina, is slightly more subdued but none the less an avid video game aficionado. She's taken her passion for all things gaming one step further, however, and combined it with her crafty talents to whip up an array of classic game inspired trinkets, primarily shirts and coffee sleeves!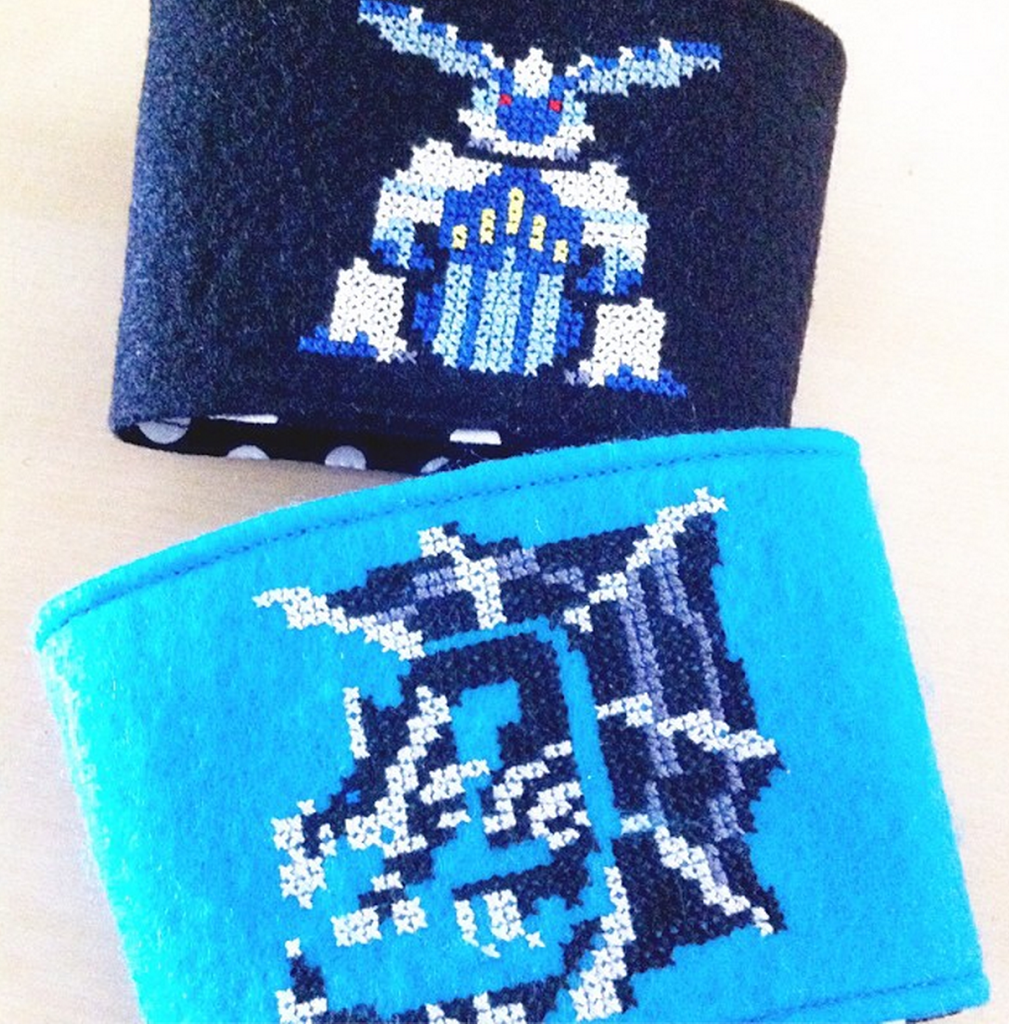 Lagombi and Kushala Daora coffee sleeves
Here are two Monster Hunter-inspired coffee sleeves Gina made for me and Mr. Sushi in a recent gift exchange. All of her items are cross-stitched, which is the perfect way to translate the Monster Hunter monster icons into wearable art. It totally brightens my day to see an adorable little Lagombi peering up at me as I sip away at my morning drink of choice (usually coffee, if you're curious).
But more along the lines of actual wearable art, Gina can also translate said cross stitch into t-shirts! Here are just a few of her recent designs: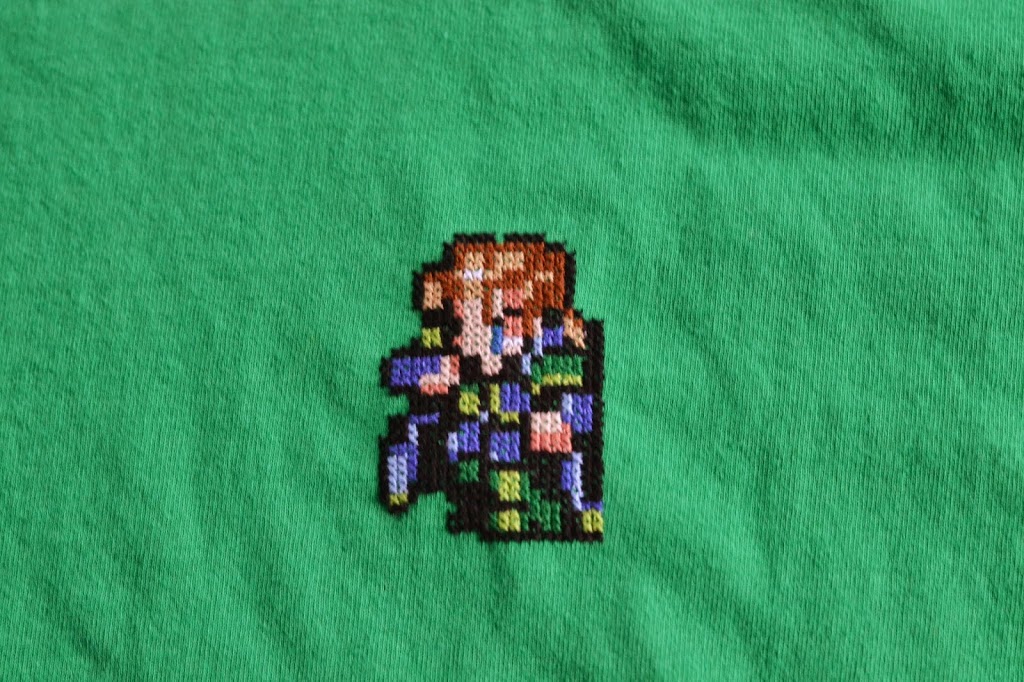 Edgar from Final Fantasy VI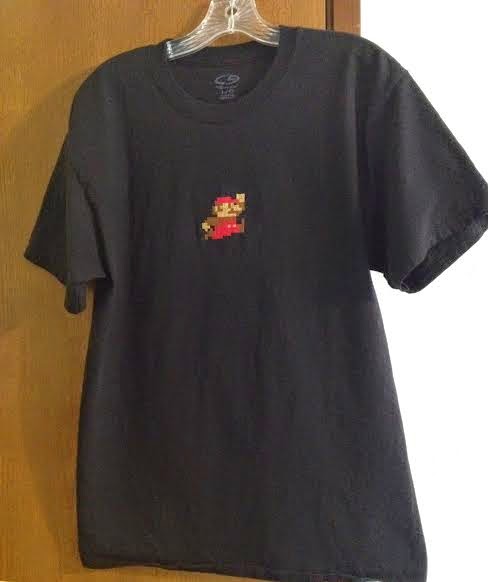 Iconic Mario jump tee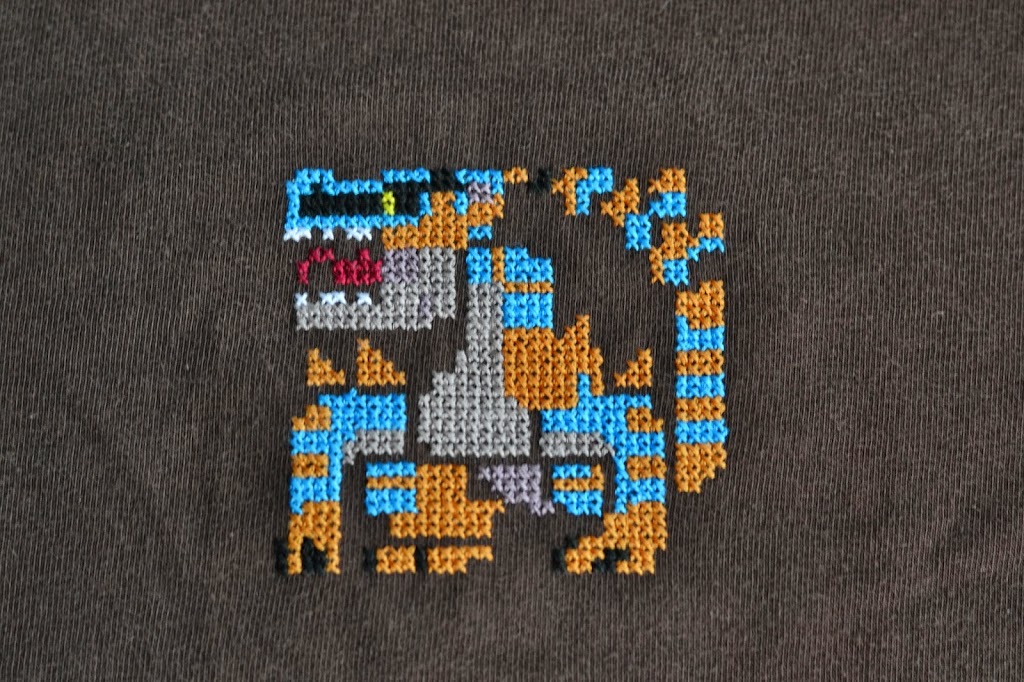 Tigrex from Monster Hunter
While Gina has previously showered her amazing video game designs on family and lucky friends, she's finally opened a site to take custom orders from anyone who would like a special piece of game-inspired handiwork. Her shirts start at $25 and coffee sleeves at $15, but since she does everything by order on request, she'll make any custom pixel designs your heart desires!
Head over to her site to see more of her past designs and get information on how to place a custom order of your own. I know it may be a little early to start thinking about holiday shopping, but wouldn't these would make great personalized gifts?